Ithaki
Ithaki (Ithaka) is the second smallest of the seven Ionian Islands, and the atmosphere is quieter than its close neighbor Kefalonia (Cephalonia). Ithaca is ideal for enjoying secluded beaches, hiking, and mountain bike.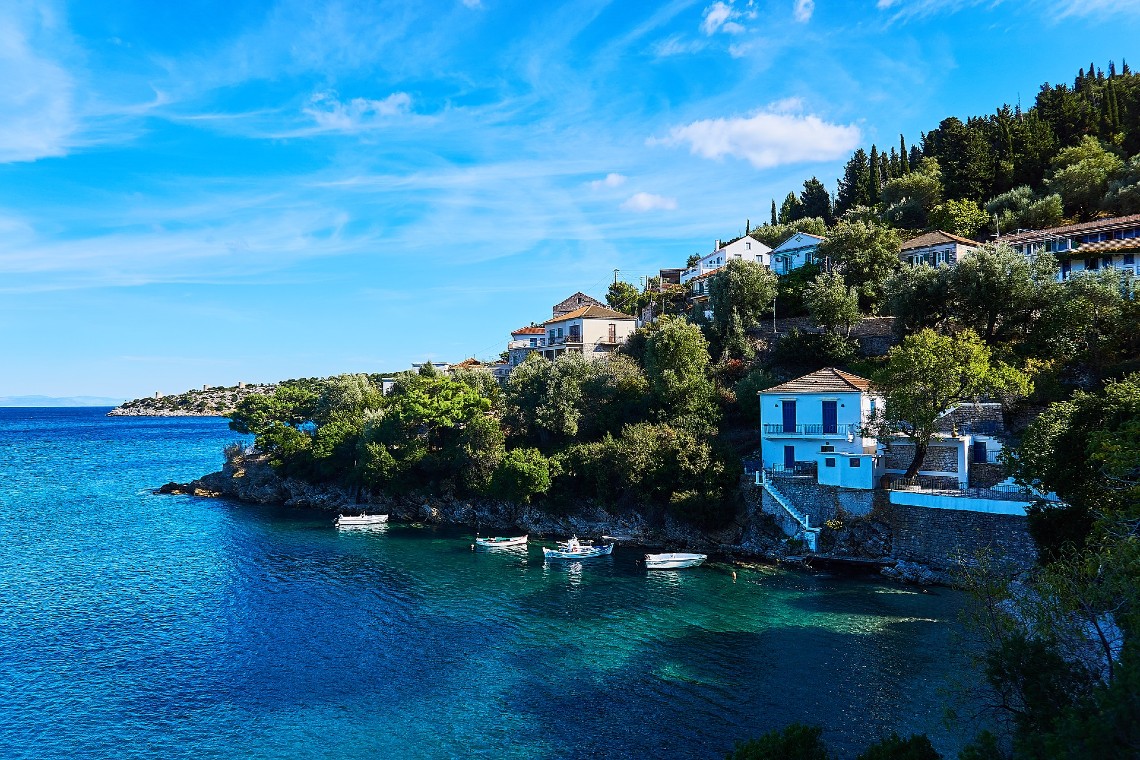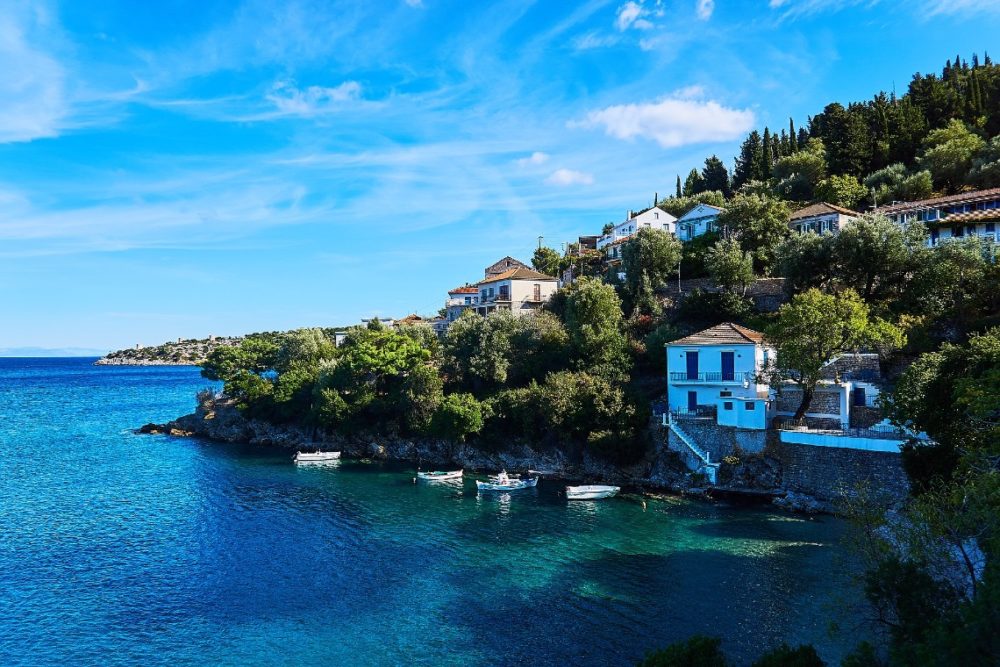 Places to see:
Towns and villages. Vathy, a charming and picturesque village, has been the capital and main harbor of the island since the 16th century. In addition to the main town, visit other places such as Stavros, Plathritias, Perahori, Lefki, Anoyi, Kioni, and Exogi.
The Monastery of Panagia Kathariotissa. Its location gives a fantastic view of the island and the capital town, Vathi.
The Acropolis of Alalcomenae.
The Cave of the Nymphs. Also called Marmarospilia. Archaeological research shows that ancient times it was a place of worship for the Nymphs. Furthermore, the cave's location correlates with the description from the rhapsody N of Odyssey: The Cave of the Nymphs, at an altitude of 190 meters above the bay of Dexa (the Homeric port Forkynas), where the Phaeacians left Odysseus sleeping. Then, the hero hid the gifts of King Alcinous of the Phaeacians in the cave.
Things to do:
Filiatro is the closest beach to Vathy, the capital of Ithaki.
Loutsa beach is about 20 minutes walking distance from the capital of Vathi.
Hike.
Swim.
Shop.
Climate:
Ithaca's Mediterranean climate has mild, rainy winters and hot, sunny summers. Rainfall amounts to about 700 millimeters annually and is concentrated from October to April. For this reason, it's best to visit from May to September.
Gastronomy:
The local cuisine of Ithaca is characterized by quality. Rich olive oil and aromatic herbs such as rosemary, thyme, savory, and oregano may be found in many savory dishes. Local honey and fruits make up sweets and preserves. While in Ithaca, try homemade Tserepa Chicken. A tserepa is a traditional clay cooking vessel used to cook over charcoals. Fresh, seasonal produce, meats, and fish make up many dishes.
One restaurant to try is Chani, which offers traditional Greek and Mediterranean dishes. Outdoor seating is available.
Please contact us at 1 (321) 777-1707 or complete our contact form to start planning your yacht charter vacation! It's never too early, or too late to inquire about your bespoke private yacht charter.
You make the memories. We make the arrangements.