Lefkada Island | The Caribbean of Greece
Lefkada, also known as Lefkas or, in ancient Greek, Leukas and Leucadia, sits on the west coast of Greece. It is the fourth-largest Ionian Island. A long bridge connects it to the main area.
Lefkada has Nine satellite islands, including Meganisi, Kastos, and Madouri. Skorpios is also an island that the Onassis family owns.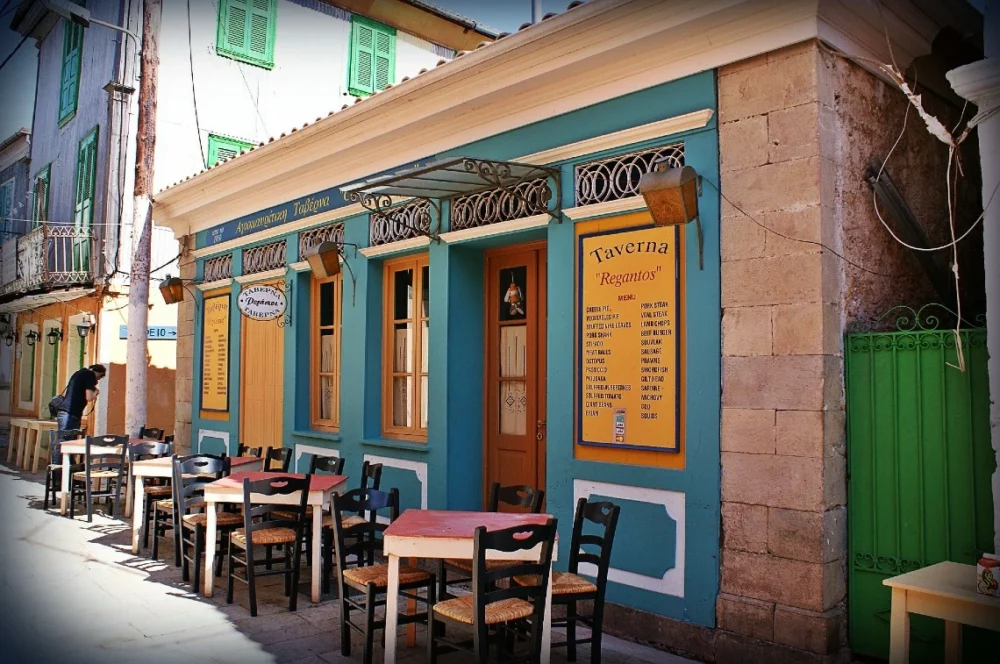 Climate
August is the hottest month in Lefkada, with an average temperature of 25°C. In contrast, the coldest month is January at 9°C. The Mediterranean climate features mild, rainy winters and hot, sunny summers.
Places to see in Lefkada
Towns and Villages
Lefkada Town: Explore Lefkada Town's lively harbor, charming streets, and dining and shopping options. Simultaneously, relish waterfront walks, visits to Agios Spyridon Church, and discovering cool happenings in town.
Sivota: Sivota is a coastal village known for its natural beauty. Since it has clear waters, it's an excellent spot for swimming and snorkeling. You can also find fantastic fresh seafood at seaside tavernas.
Vassiliki: Vassiliki is a popular location for windsurfing and watersports enthusiasts.
Nydri (Nidri): Nydri is a busy holiday town on the east side. People like it because of the nice walk by the water and the fun things to do at night. It's also easy to go to other islands from there, which makes it even more attractive.
Agios Nikitas: This lovely coastal village has a calm atmosphere, sandy beaches, and cozy Greek restaurants.
Church of Agios Ioannis Antzoussis
Perched above Agios Ioannis Beach, the Church of Agios Ioannis Antzoussis is the oldest, holding significant historical value. Nestled into the rock, its tranquil location offers panoramic sea views.
Archaeological Museum of Lefkada
Situated in the Cultural Centre of Lefkada Town, the Archaeological Museum boasts a collection of artifacts and archaeological findings from the island's history. Likewise, explore exhibits featuring ancient pottery, sculptures, and other relics that shed light on Lefkada's rich past.
Castle of Agia Mavra
The Castle of Agia Mavra, is an impressive ancient fortress on the west side of the island near Lefkada Town. It features well-preserved strong walls and buildings that have been important in the island's history.
Lefkas Earth Winery
Not far from Vassiliki, you'll find the Lefkas Earth Winery. It's a lovely place where you can try local wines and learn about how they make wine in Lefkada. Enjoy tasting different wines and taking tours while surrounded by beautiful vineyard views.
Lighthouse of Lefkada
The construction of the Lighthouse of Lefkada took place in 1913. It's at the bottom part of the island, called Cape Ducato. Particularly, it helps ships find their way, and it looks really nice. You can go there and see all around the sea.
Monastery of Panagia
The Monastery of Panagia is a peaceful retreat on the side of the country. It's also an ideal spot to unwind and absorb the peaceful atmosphere and beautiful natural views.
Statue of Aristotle Onassis
In Nidri's port, you'll discover a statue honoring the renowned Greek shipping magnate, Aristotle Onassis. It showcases Onassis's connection to this place and his contributions to Greece in the maritime industry.
Things to do in Lefkada
Beach Trip: Most popular spots include Porto Katsiki, Egremni Beach, Agios Ioannis, and Kathisma Beach.
Windsurf and kitesurf. Since the winds on the island are consistent in the summer, Lefkada is one of Greece's top 10 windsurfing destinations.
Scuba Dive. The water is notably clear near Lefkada, so you can see very well underwater. Dive shops such as Lefkas Diving Center offer organized scuba and snorkeling trips.
Cliff jumps on Agiofili Beach. Not for the faint of heart, but bucket-list worthy. The beach is excellent if you enjoy the sun and the sea instead.
Swim. The water is generally calm near the beach, allowing for cooling dips in the sea.
Bike and hike. Discover scenic views, centuries-old footpaths, and even donkey trails.
Birdwatch. These natural wetlands, including the extensive Lefkada Lagoon, host migratory flamingos during autumn and winter.
Gastronomy
This place offers local dishes like lentils, salami, greens, wild rice, and pasta. Explore special dishes such as salted cod with potatoes and onions and cuttlefish in ink with rice. Another is cocotos with thick macaroni in a tasty sauce, savoro, and fish in rosemary sauce. These come with lentils and riganada—dry bread with olive oil, vinegar, oregano, and salt.
Please call us today at 1 (321) 777-1707 or describe Your Vacation Vision to help you plan your fully-crewed private luxury yachting vacation! Inquire as soon as possible about your custom, crewed yacht charter.
You make the memories. We make the arrangements.