Spetses
Charming Spetses, part of the Saronic Islands, is a popular weekend destination due to its closeness to Athens. In Medieval times, the island flourished with trade, and the locals constructed elegant mansions that survive today. The town is large and ideal for long walks.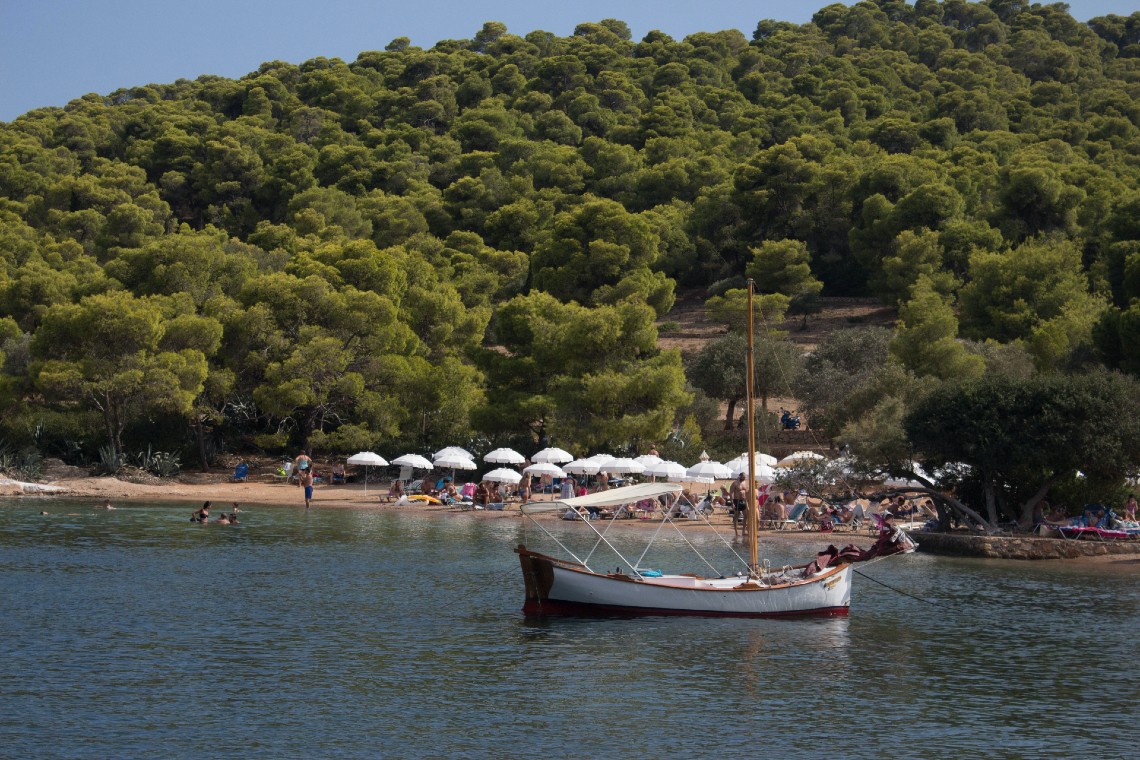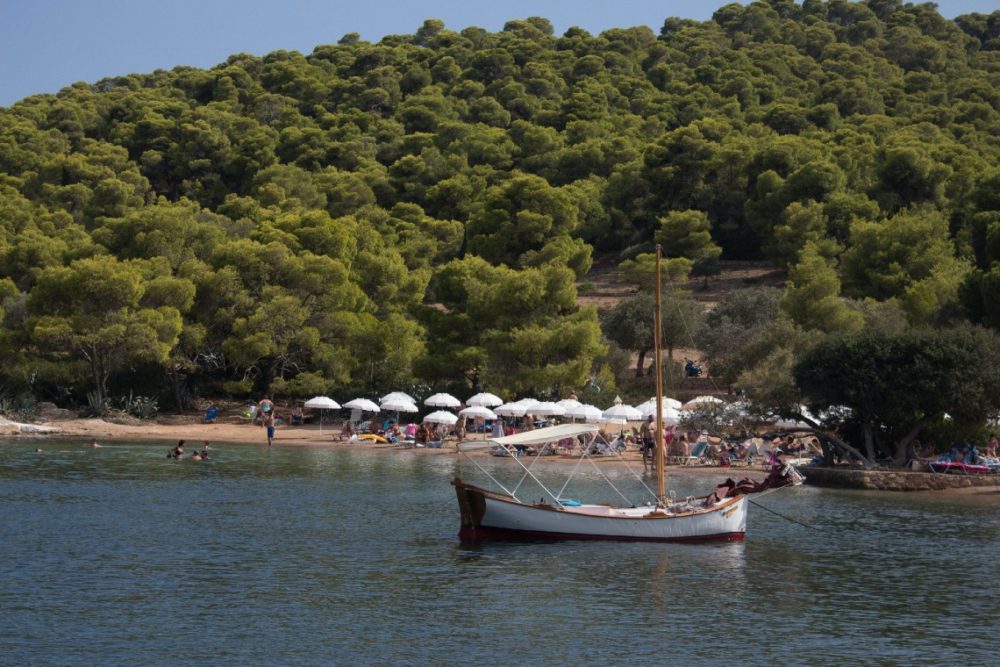 Spetses is a place of charm, traditional values, pine forest, and lots of visitors during the summer months. The streets are narrow, with a picturesque harbor and charming waterfront. No cars are allowed on the island.
Places to see on Spetses:
Cave of Bekiris – This is one of the most beautiful and difficult spots to reach on the island of Spetses.
Church of Panagia Armata – (Virgin of the Armata, which means Armed Virgin in Greek) is a white and yellow chapel located on a hill above the old port of Spetses.
Hatziyiannis Mexis Mansion – The Mansion of Mexi is a magnificent 200-year-old building with a high-ceiling roof. Built during 1795-1798, the Archontiko (Mansion) of Hatzigiannis Mexis used to belong to the island's first governor.
Bouboulina Museum – This private museum is housed in the home of Bouboulina and displays a collection of personal objects and household furnishing of the Spetsiote heroine.
The monastery of Agios Nikolaos, the patron saint of sailors, is just outside Spetses Town. It is open to visitors, however, there is a dress code, long trousers and covered shoulders for men and long skirts for women.
Things to do on Spetses:
Go to the beach. Agia Paraskevi Beach, Agia Marina Beach, Agioi Anargiri Beach, Kaiki Beach, Town Beach (Agios Mamas)
Horseback ride. Greg's Spetses Horses provides lessons as well as organized rides.
Run a marathon. Sports enthusiasts will enjoy the Spetsathlon in April (the biggest triathlon in Greece) and the Spetses Mini Marathon in October.
Walk. Walking on Spetses is a delight because of its unique architecture, cobblestone streets, and fragrant gardens filled with jasmine and bougainvilleas.
See Armata. This re-enactment of a naval battle takes place in September.
Climate:
The island has a warm, Mediterranean climate. Summer in Spetses is hot and sunny, like in most of the places in Greece, and temperatures range from 25°C to 38°C.
Gastronomy:
The best way to taste traditional cuisine is to visit local cafes, tavernas, and restaurants. One popular dish is souvlaki, which includes meats, seafood, or vegetables on a skewer. Try the traditional Horiatiki salad, which is also known as a village salad.
Note that there are no "Greek salads" anywhere in Greece unless you are at a tourist restaurant. The traditional salad usually includes tomatoes, olives, cucumbers, feta, and olive oil. And, since Spetses is an island, seafood plays a major role in the cuisine. You'll not only find fish but also octopus, shrimp, and other seafood.
Please contact us at 1 (321) 777-1707 or complete our contact form to start planning your yacht charter vacation! It's never too early, or too late to inquire about your bespoke private yacht charter.
You make the memories. We make the arrangements.