The Greece Charter Yacht Show Chef Competition 2016 is a testament to the artistry and innovation gracing the yachting world. A select group of exceptional chefs went head-to-head in a culinary battle that would redefine luxury dining aboard charter yachts. The competition was fierce, the creativity boundless, and the results truly mouthwatering. Join us and celebrate the winner who emerged victorious, leaving an indelible mark on the world of yacht cuisine.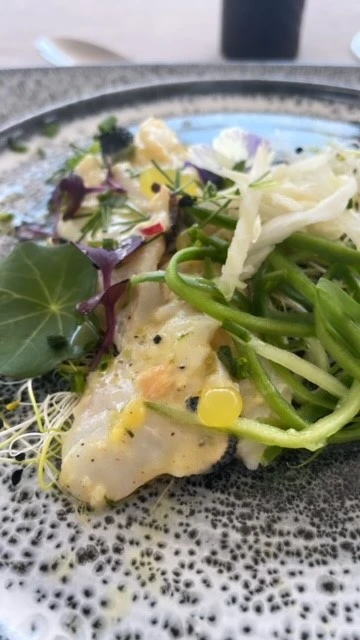 Greece Charter Yacht Show Chef Competition Winner
The Greece Charter Yacht Show Chef Competition winner for 2016 is Chef Antonis Zafiriou of Greece charter motor yacht PROJECT STEEL. Chef Antonis trained at Le Monde Institute in Athens as well as Le Cordon Bleu in Paris. He is now in his third year in the charter industry after a successful career in restaurants throughout Greece. Chef Antonis is one of six crew members.
Chef Antonis has some menu ideas that best feature the flavors of Greek cuisine and highlight his award-winning talents. When you book your charter, you will complete a preference sheet before traveling. This will communicate your dietary needs, preferences, or restrictions.
What Does a Charter Yacht Chef Do?
A charter yacht chef is responsible for creating exquisite and personalized dining experiences aboard a luxury charter yacht. Their role goes beyond that of a traditional chef, as they are required to deliver exceptional meals in unique and often challenging settings. Here are some of the key responsibilities and tasks of a charter yacht chef:
Menu Planning: The chef designs menus tailored to the preferences and dietary requirements of the guests. They create diverse dishes that showcase their culinary expertise and cater to various tastes.
Provisioning: Charter yacht chefs are responsible for procuring the finest and freshest ingredients, often sourced from local markets along the yacht's itinerary. Considering the limited storage space on board, they must plan carefully to ensure they have everything they need.
Cooking: Chefs prepare and cook meals for guests and crew members. This involves various culinary techniques and styles, from casual beach picnics to formal multi-course dinners.
Creativity: Charter yacht chefs must be highly creative, continuously creating innovative and exciting dishes to impress their guests. They may incorporate local flavors, seasonal ingredients, and international influences to create memorable dining experiences.
Presentation: Presentation is crucial in yacht cuisine. Chefs must plate their dishes to be aesthetically and visually appealing.
Dietary Restrictions: Charter guests often have various dietary restrictions and preferences, such as allergies, vegetarian or vegan diets, and religious restrictions. The chef must accommodate these requests while maintaining the quality and taste of the dishes.
Cleanliness and Safety: Yacht chefs must also adhere to strict hygiene and safety standards to ensure the well-being of guests and crew members.
Flexibility: Since yacht itineraries can change, sometimes on short notice, charter yacht chefs must be adaptable and prepared to modify their menus and meal plans.
Yacht Charter Vacation Aboard PROJECT STEEL
Captain John Georgas will also review your preference sheet. That way, he can learn what types of activities you and your charter group are looking forward to. Based on your information, he will custom design an itinerary that will incorporate the things you want to do and include special touches and unique destinations.
Charter motor yacht PROJECT STEEL is a 98-foot luxury Bugari that can accommodate 12 guests in her five well-appointed cabins. All cabins are air-conditioned and have private en-suite bathrooms and showers. Motor Yacht PROJECT STEEL is in Greece year-round, so the crew has expert knowledge of the area and all it has to offer, whether it's your first time in the Mediterranean or you are a return visitor.
Please contact us if you'd like to know more about Greece Charter Yacht Show Chef Competition Winner, Greece charter motor yacht PROJECT STEEL, or other luxury yacht charters.
Please call us today at 1 (321) 777-1707 or describe Your Vacation Vision to help you plan your fully-crewed private luxury yachting vacation! Inquire as soon as possible about your custom, crewed yacht charter.
You make the memories. We make the arrangements.