Athens to Monemvasia to Athens Itinerary
A seven-night yacht charter from Athens to Monemvasia to Athens takes you to stunning Greek Islands. The itinerary combines the Saronic Gulf, Peloponesse, and Cyclades Islands.
Please note that this is only a sample itinerary. Your Captain will work with you to design an itinerary that suits your interests and desires.
You may want to arrive in Athens a day before your charter. You will have time to see the city and rest before your yacht departs.
Day 1 | Athens to Poros – 29 NM
Board your yacht and set sail for Poros after a brief safety meeting. Poros offers a lovely combination of pine tree forests and small bays. The island consists of two parts, connected by a narrow piece of land. The first one, called Sferia, is the capital Town. The other one, Kalavria, is the mainland, with forests and beaches.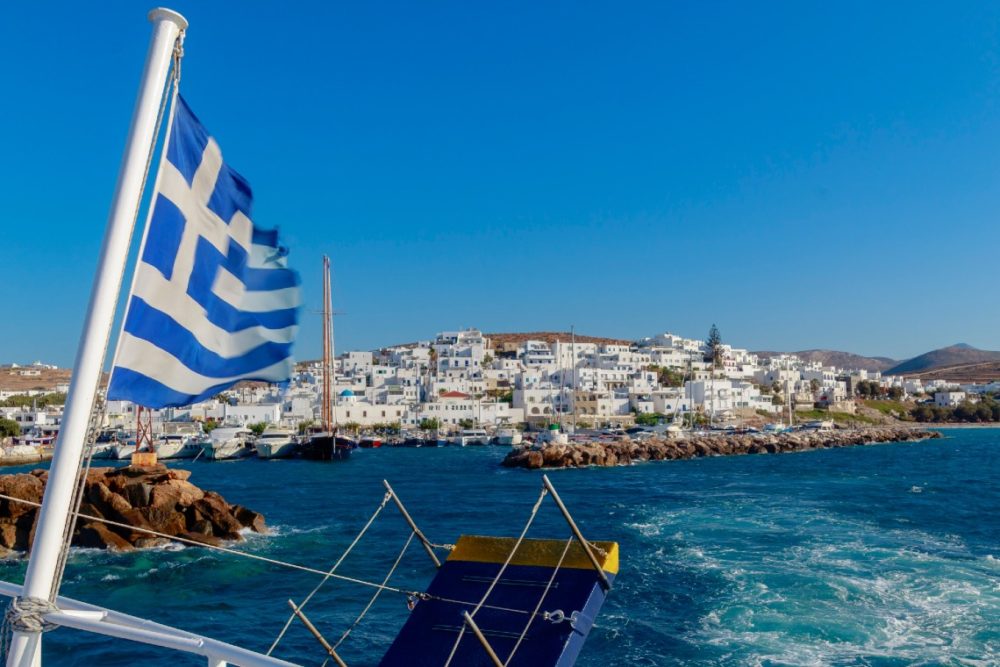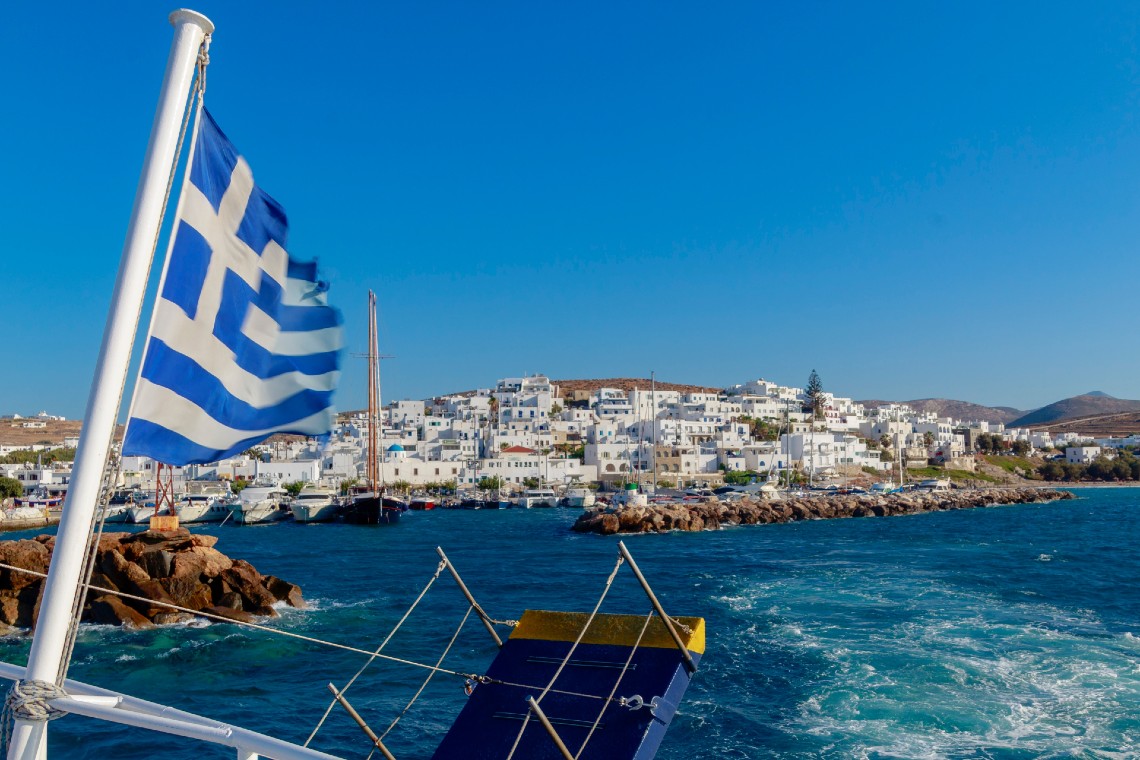 Places to see
Poros Town. Poros town is a pleasant place filled with beautiful neoclassical and Venetian buildings and cobbled streets.
The clock tower was built in 1927.
Holy Monastery of Zoodochos Pigi. Located on the slope of a pine forest 4km east of the central city of Poros. The Archbishop of Athens, Iakovos (Jacob) the 2nd, founded the Monastery in 1720 AD. He miraculously recovered from lithiasis after drinking from the holy water near the Monastery.
Things to do
Walk the waterfront adorned with shops, cute cafés, and restaurants serving delicious local cuisine.
Visit the famous 'lemon forest,' a hill filled with more than 30,000 lemon and orange trees, which is a UNESCO-protected area of natural beauty.
Dine. Since Poros has numerous taverns, pizzerias, grill restaurants, and creperies, you will certainly find something delicious.
Day 2 | Poros to Spetses – 38NM
Continue your journey to Spetses. The main town, also called Spetses, is significant by island standards. The attrac­tive Old Harbour, a pleasant waterfront walk from the center, is busy with yachts and focuses on the island's nightlife.
Places to see
Bouboulina's Museum.
Agia Paraskevi Beach.
Bekiri Cave. Bekiri's Cave is a unique spot of natural beauty. You can get to the Cave from the land or sea.
The historical square of Dapia at the harbor.
The Mansion of Boumboulina.
Several churches, such as the church of the Holy Trinity, built-in 1793, and the church of Panagia Armata, built after the victory of Spetses, Hydra, and Psara against the Turks, on 8 September 1822.
Things to do
Visit the Old Port. Walk along the waterfront and find many restaurants, cafes, bars, and clubs.
Enjoy the fabulous weather. Like in southern Greece, Spetses has a warm Mediterranean climate and sunshine all year long, especially in summer and spring.
If you're visiting in September, witness the biggest of the island's celebrations, the Armata. It involves a fleet of the island's boats, music, and fireworks to honor a naval victory during the Greek revolution.
Tour the island. You can bicycle or even ride a horse.
Day 3 | Spetses to Nafplion – 20NM
Nafplion makes a perfect base for exploring the region's history and fabulous beaches.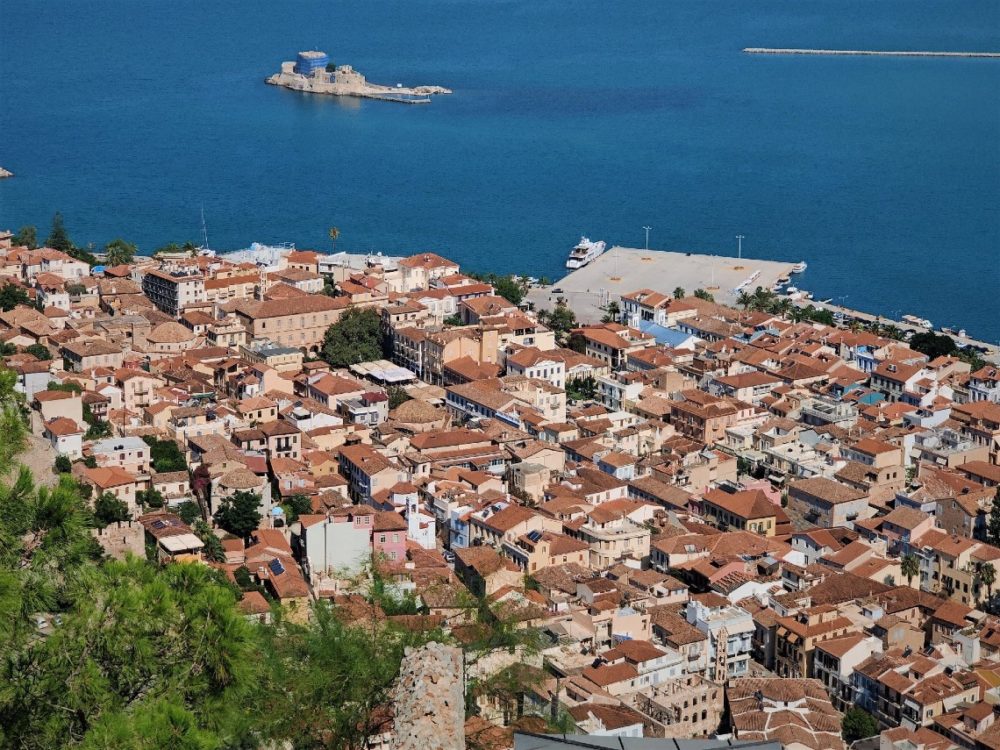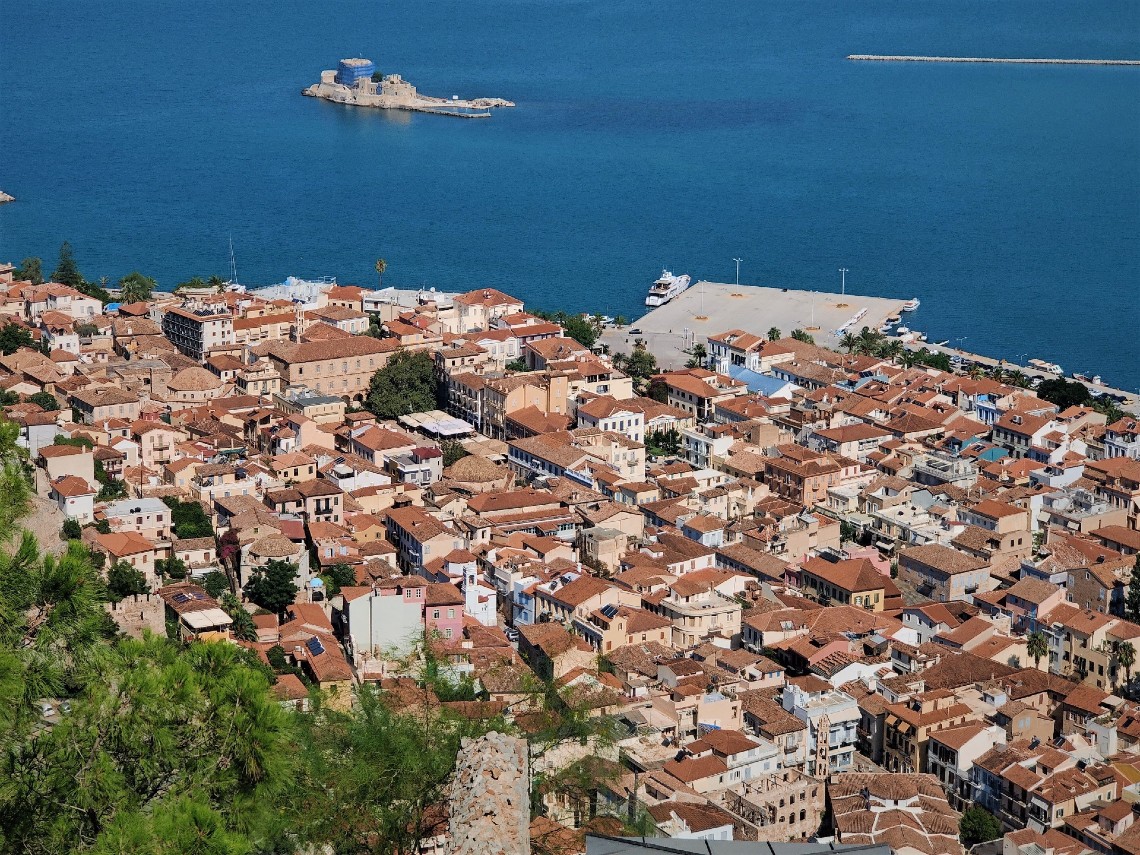 Places to see
Agamemnon's citadel at Mycenae is a worthwhile inland excursion. Discovered in 1874, the hilltop ruins are an evocative introduction to the area's bloody ancient history. Mycenae, abandoned in 1100 BC, is said to have been founded by Perseus, the slayer of Medusa, before falling to the Atreus dynasty.
Venetian Castle. Constructed in 1686 by the Venetians, the Palamidi Castle stands 216 meters above sea level. Many steps, in fact, 999 of them, lead you to the top, where worthwhile panoramic views await, with charming baroque-style archways along the way. So, if you're up for the climb, it will be well worth your effort.
Things to do
Private Walking Tour. A fun way to visit the area, the Nafplion private walking tours will lead you through secret passageways while showing off the beaten-track sights.
Take in History. Many noteworthy museums in town can provide further insight into the area's culture and history. The archaeological Museum of Nafplion contains essential artifacts from the Prehistoric and the Mycenaean Eras.
Day 4 | Nafplion to Monemvasia – 56 NM
On day four, drop anchor at Monemvasia. You'll first notice that this fortress town, also called Monemvasia, sits on a towering slab of rock. Connected to the mainland by a narrow causeway and almost surrounded by the deep blue Aegean sea, this is one of the area's undisputed highlights.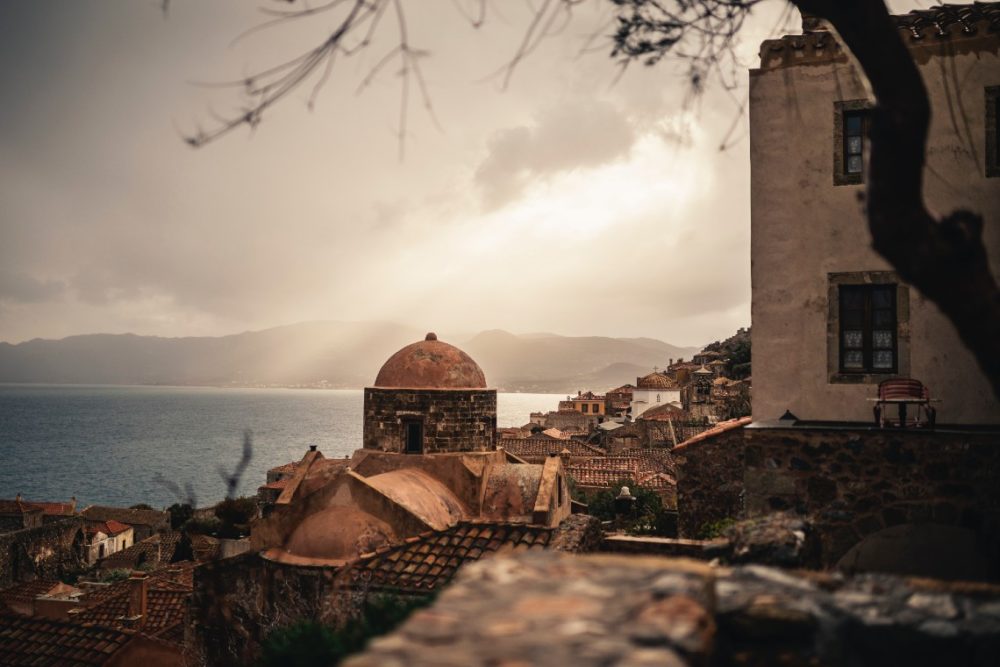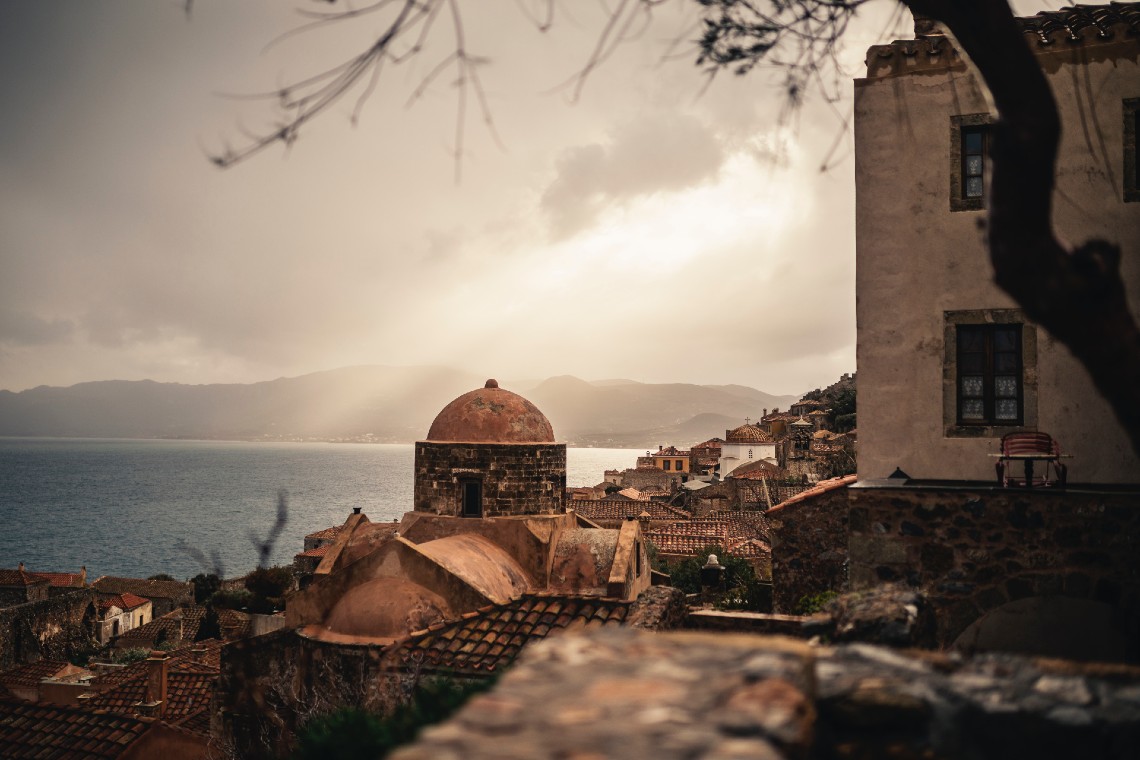 Places to see
Upper town. Here you'll see breathtaking views and explore an extensive network of ruins. Huge water cisterns show how hardy inhabitants coped in the many times of sieges.
Ayia Sofia is a well-preserved thirteenth-century former monastery.
Archaeological Collection of Monemvasia.
Things to do
Shop and dine in Yefira, on the mainland, which has plenty of shops and restaurants.
Take an olive oil tour. See how this Greek specialty is made and taste several varieties.
Day 5 | Monemvasia to Elafonisos – 34 NM
The small island of Elafonisos is a beach paradise. The sand is powder soft and white, and the long beaches are lapped by water in stunning shades of emerald and turquoise. Snorkeling, swimming, and sunbathing are the only actual activities here.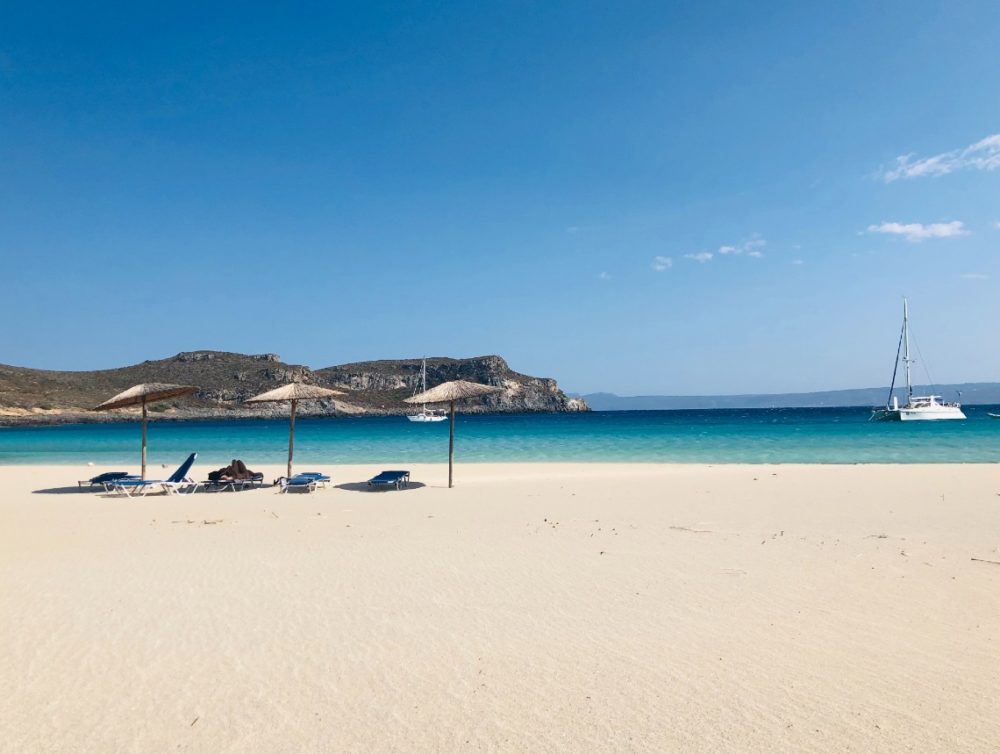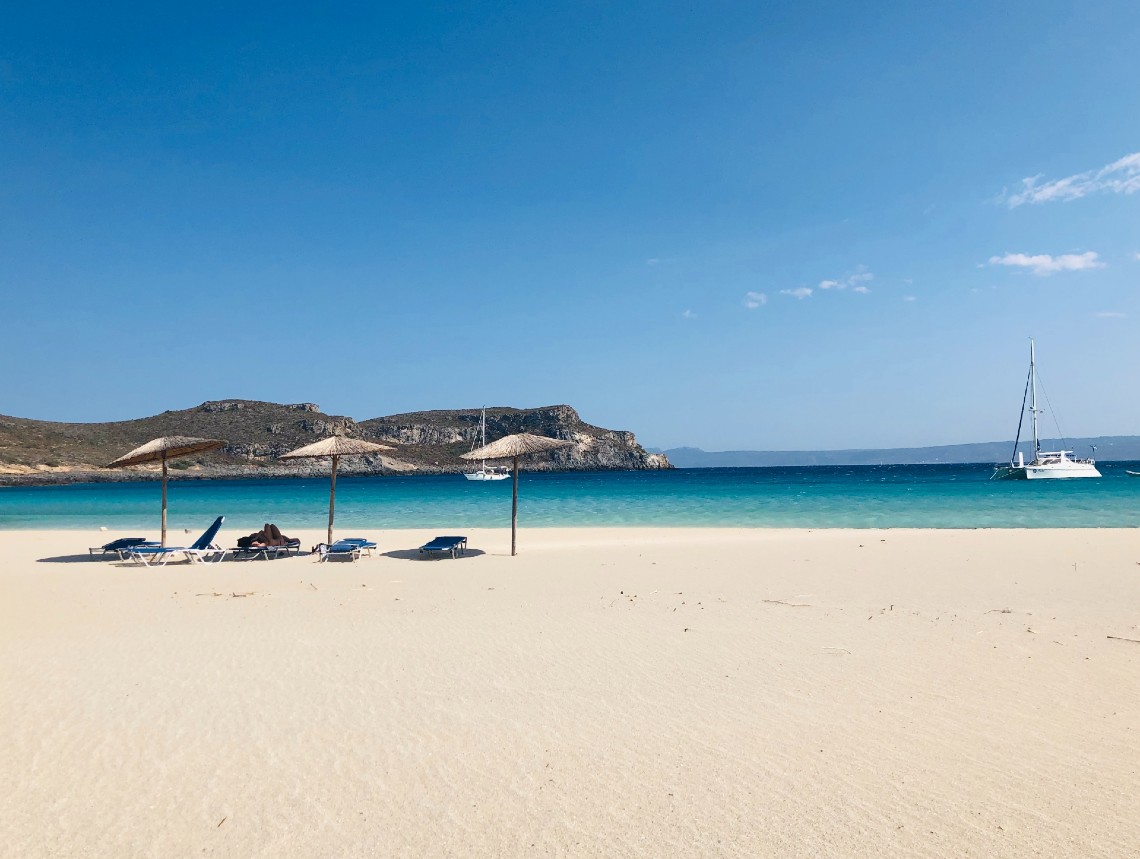 Apart from a cluster of houses and tavernas (try the prized local red mullet and a glass of ouzo) around the harbor and a tiny gleaming white chapel on its little island, there is little else here. This is an excellent opportunity to relax on your Athens to Monemvasia to Athens itinerary.
The most stunning beach is Simos which is popular with kite surfers.
Day 6 | Elfonisos to Milos – 86 NM
Milos is known as the 'island of colors' because the volcanic activity has created dramatically hued beaches, rocks, and water.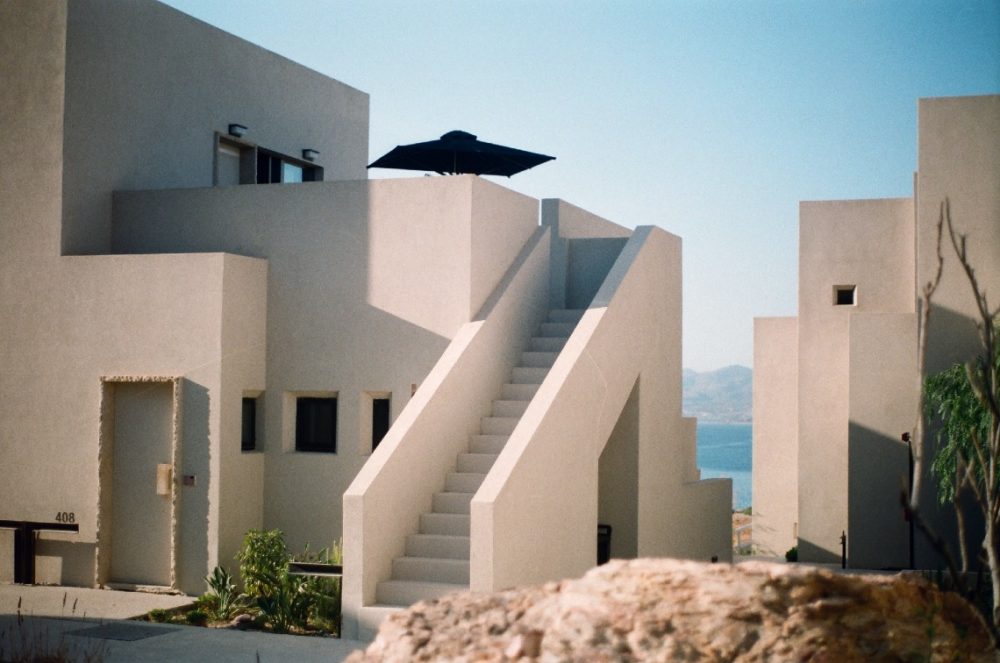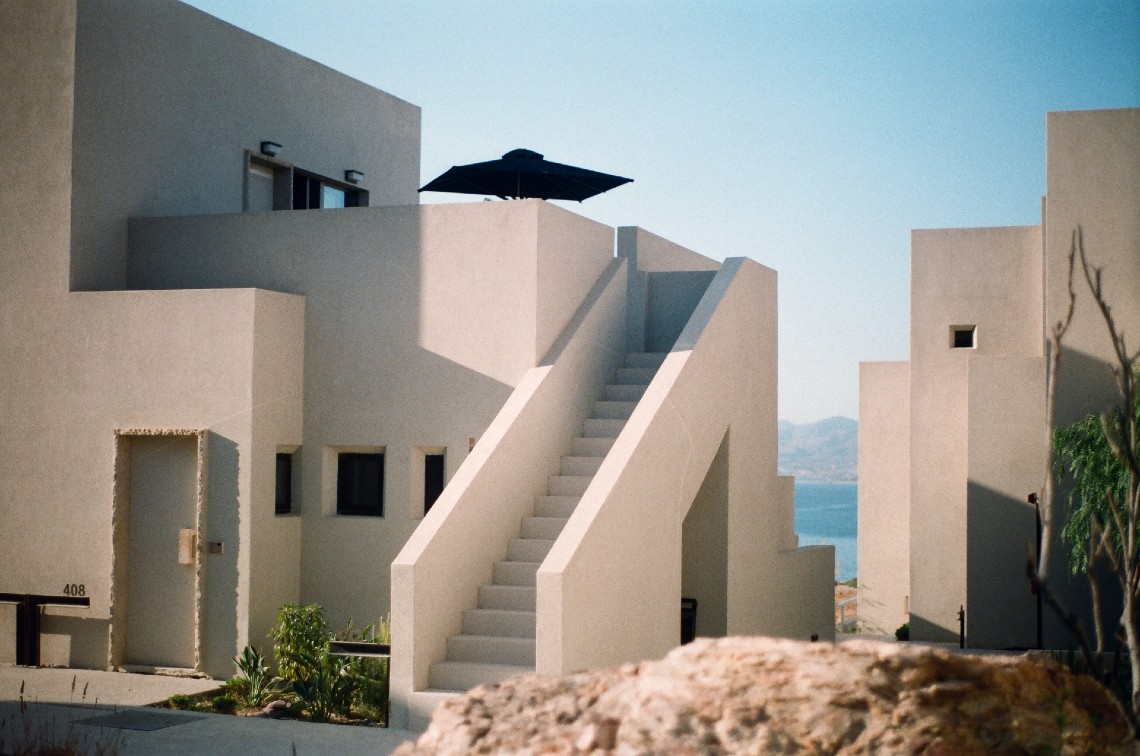 Fascinatingly, Milos was where the Venus de Milo was discovered in 1820, lying dusty and forgotten in the ruins of the ancient city of Milos. Today, Venus is the star of the Louvre, drawing hordes of visitors with her broken arm and magnetic charm. The sculpture is thought to date back to around 100 BC.
Places to see
Plaka, the capital of Milos. Photograph traditional whitewashed houses, narrow alleyways, and colorful courtyards.
Castle of Milos.
Folk and Archaeological Museum.
Adamas is a seaside village and the main port. The village has many churches and beaches and a vibrant nightlife.
Things to do
See the Milos catacombs.
Visit the beach. Sarakiniko is the most famous beach in Milos and one of the most often photographed landscapes in the Aegean.
Dive. There are two dive centers on the island of Apollonia.
Ride a horse.
Kayak.
Mountain bike.
Rock climb.
Windsurf.
Soak in a thermal spring.
Try local products such as thyme honey, cheese, tomatoes, oranges, and watermelon.
Day 7 | Milos to Serifos – 29 NM | Athens to Monemvasia to Athens
Today, Serifos greets you with white villages, quiet harbors, golden beaches, and barren hills with stunning views over beautiful landscapes.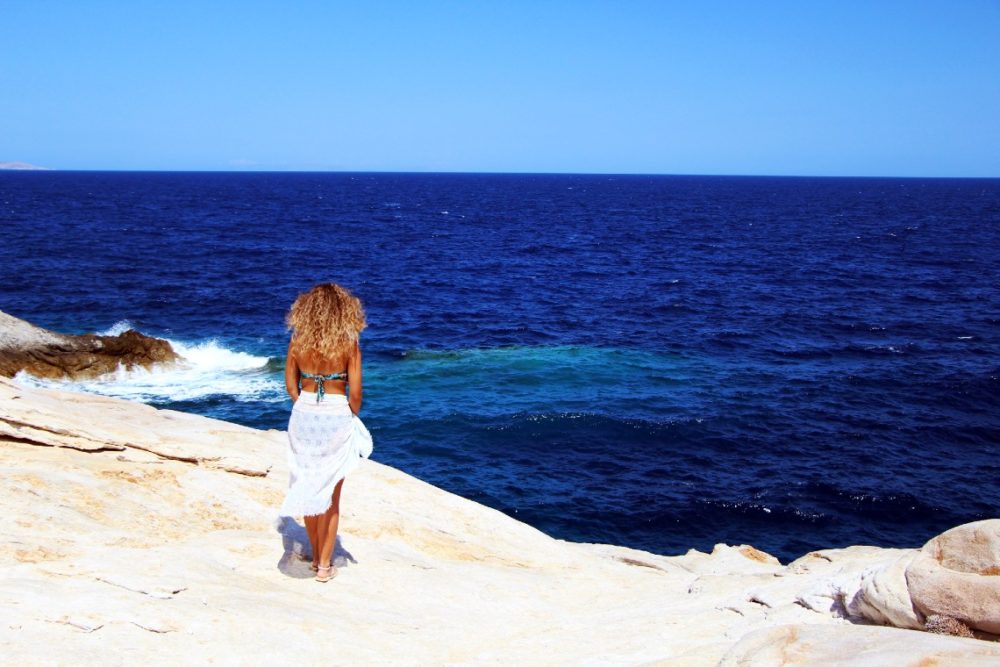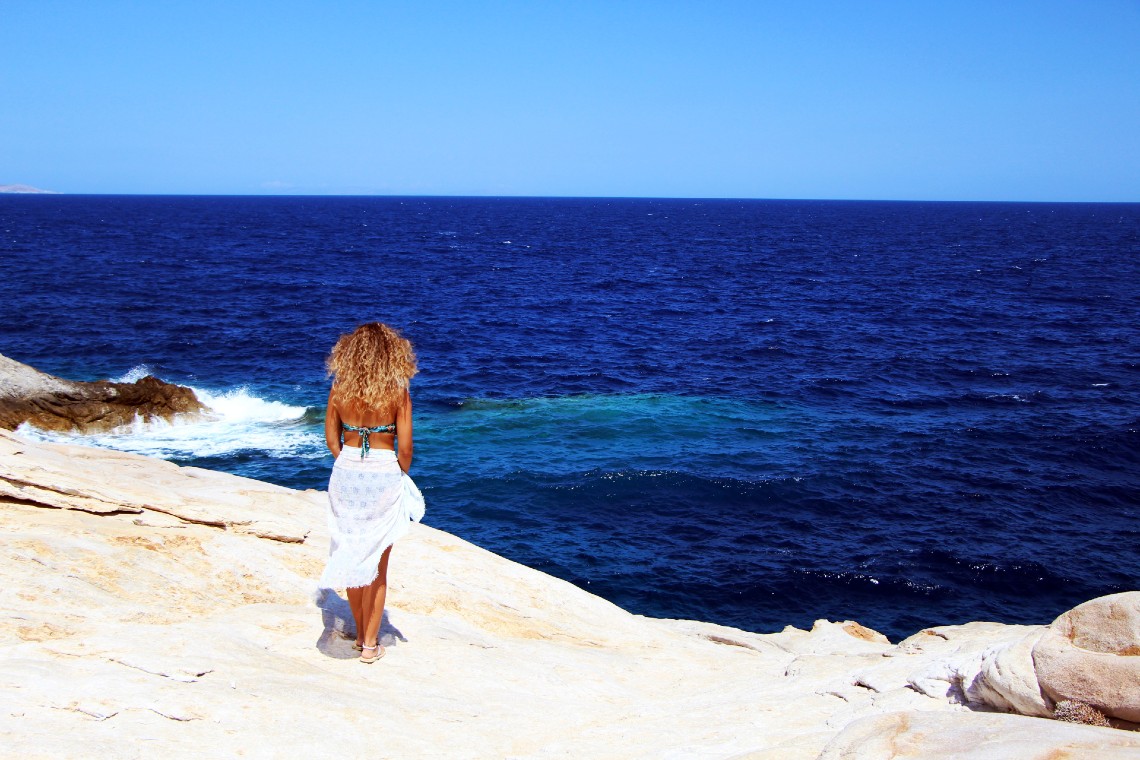 Places to see
The Archaeological Museum of Serifos in Piatsa square, Chora.
Church of Agios Konstantinos.
Grias Castle is situated above Koutalas.
The Monastery of Agioi Taxiarches. On the northern side of Serifos Island, close to Galani village, a men's Monastery was built in 1572. This Monastery is dedicated to the patron saints of Serifos, the Archangels Michael, and Gabriel.
The old mines in Megalo Livadi. The mining history of Serifos is significant. In fact, from ancient times, the mines flourished and gave prosperity to the islanders.
Things to do
Numerous outdoor activities, such as hiking, rock climbing, diving,
Spend the afternoon strolling Chora town's bars, tavernas, and shops.
Beach-goers will have plenty of beaches to choose from while visiting Serifos Island. There are different kinds, such as rocky, pebbly, or sandy beaches, all lapped by crystal blue waters. Beaches are reached by car, walking trails, or sea.
Milos is one of the top sights on the Athens to Monemvasia to Athens itinerary.
Day 8 | Serifos to Athens – 67 NM
Return to Athens and the end of this Athens to Monemvasia to Athens itinerary.
Please call us today at 1 (321) 777-1707 or describe Your Vacation Vision to help you plan your fully-crewed private luxury yachting vacation! Inquire as soon as possible about your custom, crewed yacht charter.
You make the memories. We make the arrangements.