Greek Adventure | Athens to Ionians Roundtrip Itinerary
A yachting adventure through the crystal-clear waters of Greece is a dream come true for anyone seeking the perfect blend of history, culture, and natural beauty. That's why our "Athens to Ionians Roundtrip Itinerary" promises an unforgettable island-hopping journey that will take you from the bustling heart of Athens to the enchanting Ionian Islands and back.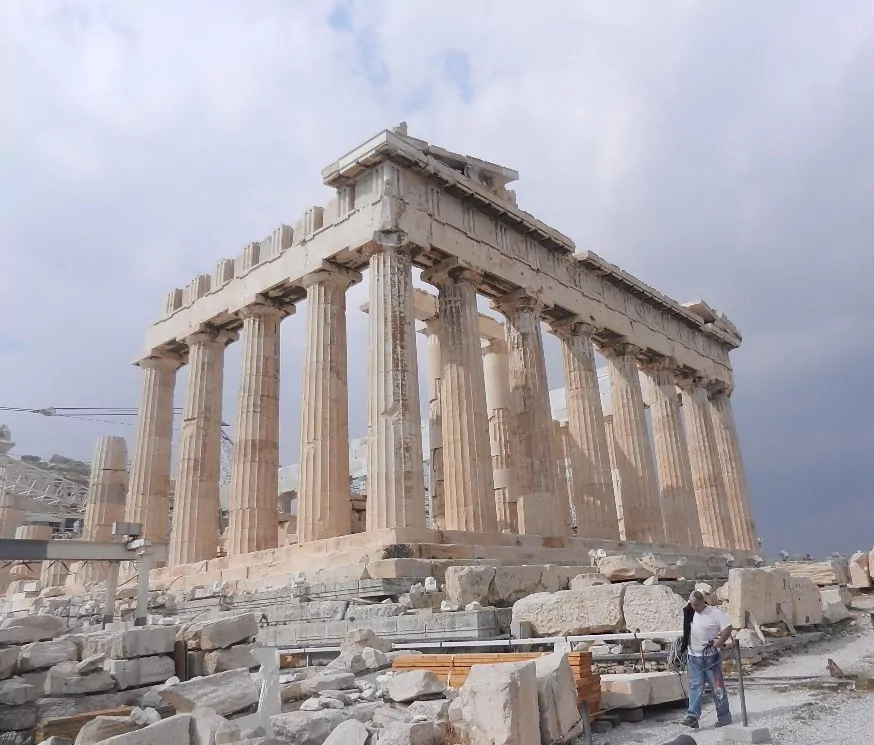 Day 1 | Athens to Galaxidi
Nestled on the shores of the Gulf of Corinth, Galaxidi stands out as a captivating town in Greece known for its charm. It thrived as a bustling commercial port in the past, but today, it offers a glimpse into its historical splendor.
As you stroll along its narrow, meandering streets as part of your Ionian islands' itinerary, you'll be captivated by the grace of ancient mansions that have stood witness to centuries of history. In the same vein, renting a car to roam around is also a good option. This seaside destination has many good seafood restaurants, such as Skeletovrachos Taverna.
Don't miss the chance to enjoy the freshest seafood, as the maritime heritage is deeply rooted here. Likewise, be sure to try some traditional sweets while engaging in friendly conversations with the residents.
Day 2 | Fiskardo, Kefalonia
On the second day of your Athens to Ionians roundtrip journey, you'll explore Kefalonia, the largest of the islands in the Ionian Sea. Particularly, it boasts a towering peak, Mount Aenos, reaching 1,628 meters (5,341 feet) along the west coast. Despite its natural beauty, Kefalonia is home to only around 32,000 residents.
Kefalonia's strong Italian influence, a legacy of almost 300 years of Venetian rule, is evident throughout the island. for example, you'll encounter Italian flavors in the local cuisine, see it in the architecture, and hear it in the music. These Italian touches have blended harmoniously with the island's Greek heritage, shaping its distinctive culture.
Day 3 | Corfu
While on your journey towards Corfu, make a stop in the charming town of Parga where you'll find amazing beaches. It also boasts not one but three enchanting coves along its coastline. Each of these coves holds its unique allure and offerings.
Cove One: The Hub of Activity
The first cove is home to Parga's bustling harbor and jetty. Stroll along the harbor and feel the vibrant pulse of Parga's maritime life. You'll see boats bobbing gently in the clear waters — one of the island's captivating sights.
Cove Two: The Main Beach
Subsequently, you'll discover the heart of Parga's beach scene in the second cove. This is where the main beach sprawls, inviting sunseekers to lay out their towels and soak up the Mediterranean sun. The soft sands and inviting waters create an ideal setting for a leisurely day by the sea.
Cove Three: A Hidden Gem
Similarly, Parga's third cove holds a delightful secret. You'll find a small, hidden beach tucked away behind a substantial outcrop of rock. Certainly, this secluded spot is a treasure waiting to be discovered.
Parga's Charms Beyond the Beaches
Beyond the beautiful coves and beaches on the island, Parga offers a wealth of experiences for travelers. Firstly, the town offers a variety of restaurants and tavernas. Browse for souvenirs and local crafts in the shops. Secondly, Parga offers a range of sightseeing opportunities, from historic sites to architectural wonders.
Day 4 | Paxi
After departing the beautiful island of Corfu, on day 4 of your Ionian islands Greece itinerary, you will be sailing to the small yet beautiful island of Paxos. Paxos and Antipaxos are the smallest of the six main Ionian islands.
One of the attractions of this island is its size; it is so tiny (10km long and 4km wide) that you can easily walk from one side to another. Along its eastern coast, just a stone's throw away, are the smaller islands of Panagia, Agios Nikolaos, Mongonissi, and Kaltsonissi. During your visit to Paxos, you will find beautiful beaches and translucent waters perfect for swimming, snorkeling, and fishing.
Day 5 | Nydri, Lefkas
Lefkas, or Lefkada as the Greeks call it, is a highly popular summer resort where there is something for everyone. Young visitors party all night, and windsurfers can find some excellent, windy spots during the day. However, there are also quiet places and fantastic beaches like Porto Katsiki for those who want to relax.
Explore the island and meet the locals. During your stay there, you'll find the people on the island to be very friendly and welcoming. Many are involved in farming, fishing, and stockbreeding.
Day 6 | Meganisi
On day 6 of your Athens to Ionians roundtrip itinerary, you'll arrive at Meganisi. It is the biggest island in the Ionian group, which includes Skorpios, Thilia, Kythros, and more. Meganisi is just five nautical miles away from Lefkada. While there, you can explore its lovely bays, visit its three main villages, enjoy meals at restaurants, do some shopping, and experience the local tavernas.
In addition, a special day trip activity in Meganisi is taking a boat tour to discover hidden sea caves and grottoes. These caves have remarkable rock formations and exceptionally clear water, creating a magical and surreal experience. You can also go for a swim in the secluded coves.
From Meganisi, you'll also get a great view of the Skorpios islet, which the Onassis Family still owns.
Day 7 | Vathy, Ithaca
Ithaca is the second smallest of the inhabited Ionian Islands; it is 29km long and 6.5km wide and has a coastline of 100km. Especially worth noting are its two peninsulas, which are almost equal in size and joined by the isthmus of Aetos (or Eagly Bay). The island is particularly long and narrow and divided in half by the bay of Molos. The highest mountain peak in Ithaca is Mount Neritos, which is 800m high.
Day 8 | Zakynthos
On day 8 of this Athens to Ionian islands itinerary, take in the sights of the beautiful island of Zakynthos, more commonly known as Zante. This island is certainly one of the top tourist destinations in Greece, as it is known to be the sunniest.
Zakynthos is beautiful, with abundant colorful flowers that bloom throughout the year. The capital, Zakynthos town, is perched amphitheatrically on the hill of Bohali. This is the very place where Dionysios Solomos drew inspiration to compose a poem, which later became the lyrics for the Greek national anthem.
Day 9 | Trizonia
Trizonia, a unique gem in the Corinthian Gulf, stands as the solitary inhabited island in this region. But what sets Trizonia apart is its charming no-car policy. It is likewise a tranquil haven where the soothing sounds of nature take precedence over the hum of engines.
A Natural Harbor and Coastal Charms
Trizonia boasts a picturesque natural harbor that serves as both an anchor for passing yachts and a centerpiece for its maritime community. Along the scenic coastline, you'll find a charming marina where vessels from various corners of the world find a safe haven. Moreover, this bustling harbor area has welcoming taverns, restaurants, and cafes that invite you to savor delicious Greek cuisine and soak in the island's laid-back ambiance.
Leisurely Strolls and Wind-Protected Beaches
Exploring Trizonia is a joy, with its no-car policy allowing for leisurely walks through the island's idyllic streets. Furthermore, as you wander, you'll encounter the warm hospitality of the locals and the authentic charm of the island's architecture.
If you're looking to take a refreshing dip in the Corinthian Gulf's clear turquoise waters, Trizonia certainly provides wind-protected beaches that are ideal for swimming.
Day 10 | Poros
Poros has a delightful harbor with many restaurants and tavernas dotting the waterfront. Particularly striking is the bridge that connects the town's two islands. Furthermore, in the center of Poros, you'll find the Archaeological Museum and the island's famous clock tower. The temple of Poseidon is also worth visiting here.
Day 11 – Athens
After 9 days of thrills and adventure, depart Poros for the 30-nautical mile cruise to Athens as your Greek islands tour winds down. This completes your Athens-to-Ionians roundtrip itinerary.
Please call us today at 1 (321) 777-1707 or describe Your Vacation Vision to help you plan your fully-crewed private luxury yachting vacation! Inquire as soon as possible about your custom, crewed yacht charter.
You make the memories. We make the arrangements.