Caribbean Sailing Catamarans
Caribbean sailing catamarans combine the best features of a land-based luxury resort vacation with flexibility and privacy.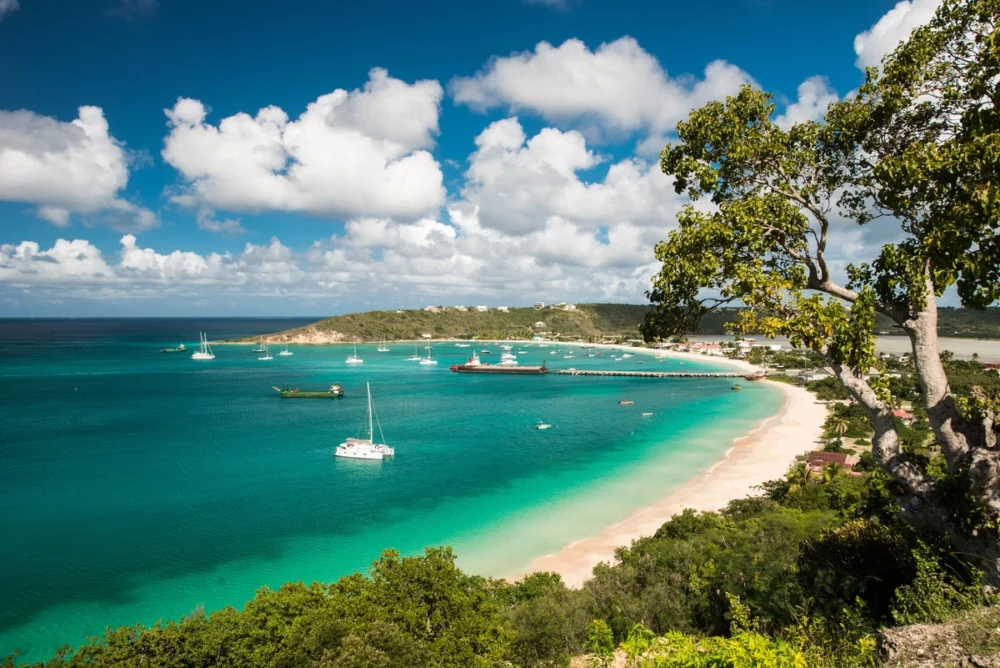 Why the Caribbean?
Why is the Caribbean a good destination for a catamaran character? Besides the idyllic warm weather, there are countless beaches, lively marinas, secluded coves and anchorages, and activities. You can dine under the stars, visit a resort spa, hike through lush rainforests, and relax aboard your yacht in complete privacy.
Destinations in the Caribbean include:
Antigua & Barbuda. A renowned yachting destination today, Antigua is one of the Caribbean's original and preeminent luxury yacht charter spots, dating back to the 1600s. Sheltered harbors, gorgeous blue seas, and fantastic trade winds continue to bring sailors and holiday-makers back year after year.
Anguilla. The welcoming island of Anguilla makes you immediately feel at home.
St. Vincent and the Grenadines. A picturesque archipelago of 33 islands, including Grenada, the Grenadines, and St. Vincent.
Puerto Rico & The Spanish Virgin Islands. Off the beaten path from more popular island groups, the Spanish Virgin Islands mix American convenience with Spanish Caribbean flair.
St. Barths. St. Barthélmey or St. Barths has the most elite amenities and top-notch activities hard to come by anywhere else.
St. Martin & St. Maarten. The Dutch territory side is called St. Maarten, while the French protectorate is St. Martin.
Why a Caribbean Sailing Catamaran?
If you have never considered chartering a private luxury catamaran in the Caribbean, here are a few reasons why you should. Take in the sights, sounds, smells, and tastes of the islands as you sail across oceans of crystal-clear turquoise waters. Savor fresh local cuisine, watch the sunset after a perfect day, and relax comfortably aboard a spacious catamaran such as SEGUNDO VIENTO or CALMAO.
Chartering a crewed sailing catamaran in the Caribbean has many benefits. First, these yachts are more economical compared to similar size motor-yachts. Next, catamarans have nearly equally-sized cabins with queen beds, ensuite bathrooms, and showers. Finally, some sailing catamarans have an on-deck jacuzzi, and many have more than two crew members: the captain, a chef, and a sailor/steward or stewardess.
So if you would like a slower pace, good food, drinks, and a tremendous Caribbean experience, one of our Caribbean-crewed catamaran charters could be an excellent option.
There are other yacht options for your Caribbean vacation. Take a look at the following:
Caribbean Power Catamarans
Please call us today at 1 (321) 777-1707 or describe Your Vacation Vision to help you plan your fully-crewed private luxury yachting vacation! Inquire as soon as possible about your custom, crewed yacht charter.
You make the memories. We make the arrangements.