Caribbean Motor Yacht Charter
Throughout history, the Caribbean has attracted travelers worldwide for its warm climate, stunning landscapes, and welcoming people. Nothing beats a Caribbean motor yacht charter if you're looking for the most luxurious way to experience this beautiful destination.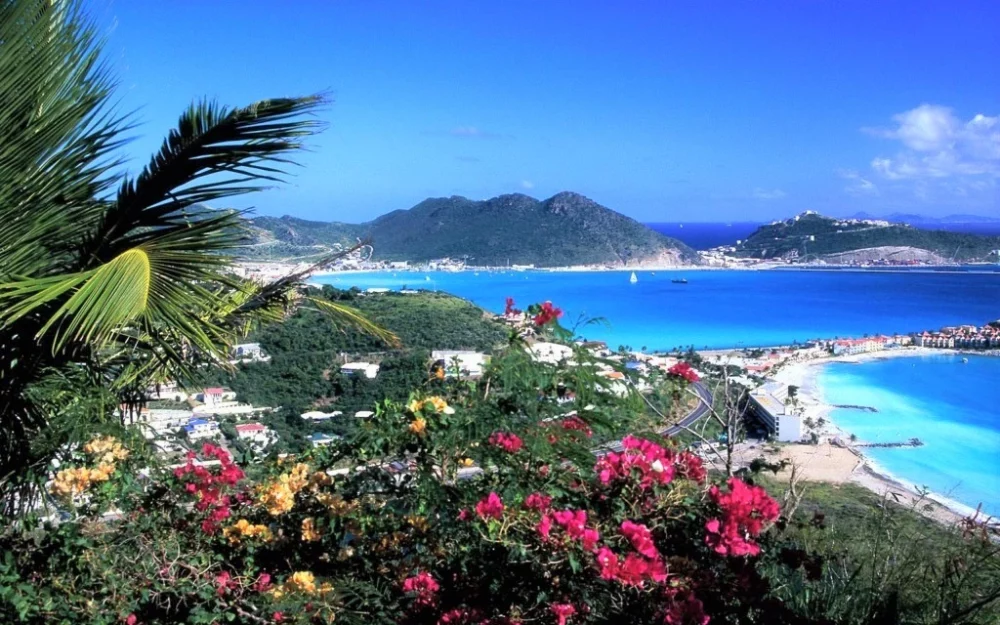 What makes the Caribbean so unique? The Caribbean offers beautiful palm trees, white sand beaches, turquoise waters, and sunshine. The climate consistently provides a much-needed break from the northern climate's harsh winters. What's more, the beach-ringed, jungle-covered islands are home to a tremendous number of historical wonders and a multitude of activities.
There are many islands to visit, and depending on your interests, we will customize the perfect itinerary for you. If you want privacy, you can enjoy near-total seclusion on many islands.
Insider Spots to Visit in the Caribbean
The Caribbean isn't just for beach lovers; it is ideal for people who enjoy nature and wildlife. Rainforests, waterfalls, and mountains wait to be explored. Some of the best islands for adventure seekers include St Kitts, Nevis, and Grenada. The most comfortable and luxurious way to visit is of course by private yacht charter.
Petit St. Vincent
Petit St. Vincent, for example, is a lovely private island resort in the Grenadines that falls contentedly under the radar compared with its sister island, Mustique. Spread across 115 acres of exquisite tropical paradise, Petit St Vincent lies tucked away among glimmering white-sand beaches and the crystal clear Caribbean Sea. The island of Mustique, however, has charms all its own.
Grenada
Located far enough south, Grenada enjoys a more tranquil vibe than some other Caribbean locations. If you're looking to escape the heat and embrace nature, Grand Etang is the perfect destination. Nestled at 1,900ft high in the mountains of Grenada, you'll be rewarded with the most amazing views.
However, if you want to spend a day on the beach, head to La Sagesse (St. David) and be stunned by the soft sands, sparkling waters, and fringed palm trees. Here you can soak up the sun without the distraction of a large crowd. Before you leave, don't forget to treat yourself to some of the delicious local cuisine!
Nevis
Just two miles away from St. Kitts, lies the charming island of Nevis. Characterized by its white sand shoreline and its central volcanic peak, this island offers visitors a plethora of interesting sights. Get to know the island's rich history while exploring the intriguing legacies of Admiral Horatio Nelson and Alexander Hamilton. Take a walking tour of the lush and verdant interiors, or opt for a guided bike tour for a wider view. A trip to the capital city of Charlestown, the Montpelier Estate and Botanical Gardens, and the Hermitage Plantation will provide insight into the rich culture of Nevis.
Customize Your Caribbean Motor Yacht Charter
The beauty of chartering a luxury motor yacht in the Bahamas is that you can customize your experience to suit your individual preferences. Whether you are looking for a romantic getaway, an action-packed adventure, or something in between, you can plan the perfect itinerary.
Choose Your Experiences
You can decide where to go and what activities you'd like to do along the way. Would you like to explore uninhabited islands? Snorkel or scuba dive among vibrant coral reefs? Or perhaps relax with a beach picnic? Your crew will be able to make all these arrangements for you. To learn more, head to our experiences hub to be inspired by the many great destinations and activities you can enjoy.
With many boats to choose from, from luxurious Caribbean superyacht charters to fast and sleek motor yachts, you'll find one that suits your group. Caribbean motor yacht charters are excellent for milestone celebrations and special events, like a honeymoon.
Caribbean Motor Yachts to Charter
Following a 2021/2022 refit that included brand-new artwork, upholstery, a state-of-the-art AV system, and an extensive mechanical renovation, the 116-foot Motor Yacht QTR ("Quality Time Remaining") is ready to make waves in the Bahamas and Caribbean.
Spread out over three decks, there is plenty of room for entertaining, dining, and staying aboard. Moreover, stabilizers keep the yacht stable when docked and in motion. In addition to the many entertainment areas, an onboard gym is available for anyone looking to keep up with their exercise regimen.
Discover the lavish 108-foot Benetti, JUS CHILL'N-3. Treat yourself and your guests to a getaway to the sun-kissed Caribbean, visiting the USVI, BVI, St. Martin, Antigua, St. Barth's, and the Grenadines in 2023. This luxurious motor yacht has 5 suites to host up to 10 guests in supreme comfort. Among the seven available beds, the options include a king, two queens, four singles, and one that can be converted.
This spacious yacht can also carry up to 6 dedicated crew onboard to ensure a relaxed luxury yacht charter experience. The crew has their quarters to ensure your complete privacy. Unwind, dine, and make memories on your once-in-a-lifetime escape aboard JUS CHILL'N-3.
TAIL LIGHTS offers accommodation for up to ten guests in five distinct staterooms. With owner approval, two more beds can also be added. The master stateroom is uniquely separate from the guest areas, accessible through its own private stairway. It boasts a king-sized bed, vanity, sitting area with two armchairs, a small table, a bathroom with two sinks, a Jacuzzi bathtub, and an enclosed jet rain shower.
The flybridge provides all the fun of entertainment and outdoor pleasure with its own centerline Jacuzzi, marble-top wet bar/TV, three bar stools, an extendable teak table with ten al fresco dining seats, New Murray teak deck chairs, and a C-shaped dining sofa.
The 142′ Palmer Johnson LADY J provides ample room to accommodate 12 passengers in 5 lavish cabins, perfect for a luxurious family charter or an intimate escape for couples. An array of entertaining toys and activities will bring hours of entertainment to those seeking a more adventurous charter. To make sure everyone aboard is pampered, a professional crew of 9 will be at the ready. For added tranquility, zero-speed stabilizers are included for when you're at anchor in picturesque coves.
Additional Yacht Types
In addition to motor yachts, we have a wide selection of boats you may like for your Caribbean yacht charter vacation.
Caribbean Sailing Catamarans
On crewed sailing catamarans, you can enjoy sailing the U.S. Virgin Islands, the British Virgin Islands, and the other Leeward Islands. In addition, you can experience the Windward Islands. Boats range in size from 45ft to 100 feet+.
Caribbean Power Catamarans
An additional option would be a crewed Power Catamaran charter. Moreover, these are comfortable boats with flybridges and many lounging areas. In addition, these boats are economical and cruise at 10 knots.
Please call us today at 1 (321) 777-1707 or describe Your Vacation Vision to help you plan your fully-crewed private luxury yachting vacation! Inquire as soon as possible about your custom, crewed yacht charter.
You make the memories. We make the arrangements.