Bahamas Motor Yacht Charters
The Bahamas is a beautiful tropical paradise drawing visitors worldwide for decades. But if you're looking for the ultimate way to explore this beautiful archipelago of islands, nothing beats an experience on one of the Bahamas motor yacht charters.
From the comfort of your private yacht, you can take in the stunning beauty of the islands and experience some of the most spectacular views in the world.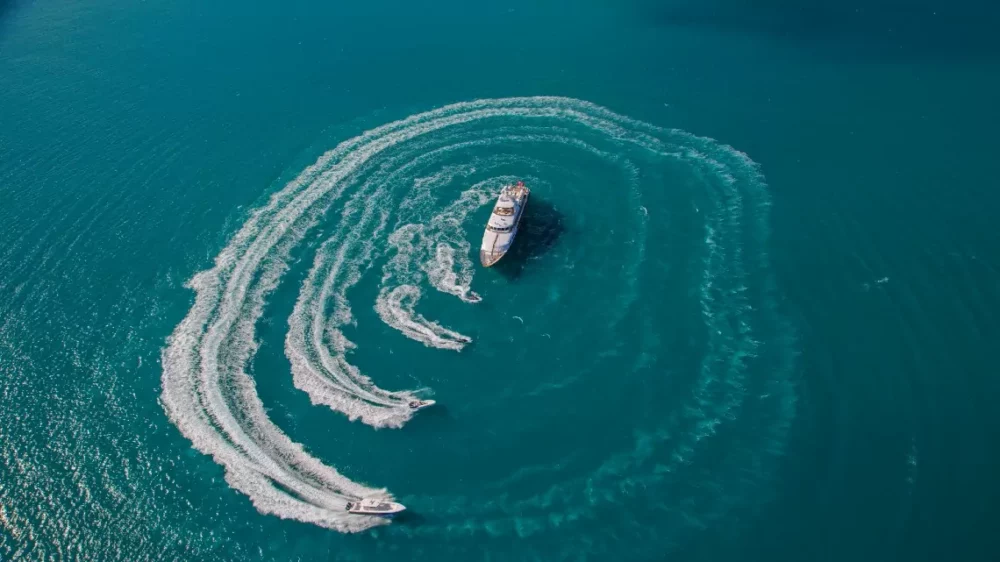 What makes these islands so unique? The more than 700 islands and over two thousand cays are a big part. The chain stretches for more than 760 miles, from the coast of Florida to the Caribbean. Beaches, culture, cuisine, and welcoming people make the Bahamas desirable.
Many groups of islands exist to explore, including the Abacos Islands, Berry Islands, the Exuma Islands and Cays, and the Outer Islands. Each island has its unique feel, making a yacht charter the top way to explore many on your trip.
Customize Your Bahamas Motor Yacht Charter
The beauty of chartering a luxury motor yacht in the Bahamas is that you can customize your experience to suit your individual preferences. Whether you are looking for a romantic getaway, an action-packed adventure, or something in between, you can plan the perfect itinerary.
Choose Your Experiences
You can decide where to go and what activities you'd like to do along the way. Would you like to explore uninhabited islands? Snorkel or scuba dive among vibrant coral reefs? Or perhaps relax with a beach picnic? Your crew will be able to make all these arrangements for you.
With many boats to choose from, from luxurious Bahamas superyacht charters to fast and sleek motor yachts, you'll find one that suits your group. Bahamas motor yacht charters are excellent for milestone celebrations and special events, like a honeymoon. Take a look at the motor yacht ASPEN ALTERNATIVE, for instance.
Look at our motor yacht charters if you want an unforgettable time with family or friends. Please contact us and start planning your Bahamas motor yacht charter today.
Additional yacht types are:
Please call us today at 1 (321) 777-1707 or describe Your Vacation Vision to help you plan your fully-crewed private luxury yachting vacation! Inquire as soon as possible about your custom, crewed yacht charter.
You make the memories. We make the arrangements.