Bahamas Motor Yacht Charters | The Ultimate Tropical Adventure
Experience one of the Bahamas Motor Yacht Charters for the Ultimate Tropical Adventure. The Bahamas has long been a beloved choice among travelers seeking a relaxing tropical escape. With its crystal-clear waters, white sandy beaches, and lush landscapes, it's no wonder why people flock to this stunning archipelago.
There are various ways to explore the Bahamas. However, none can quite compare to the experience a Bahamas motor yacht charter offers.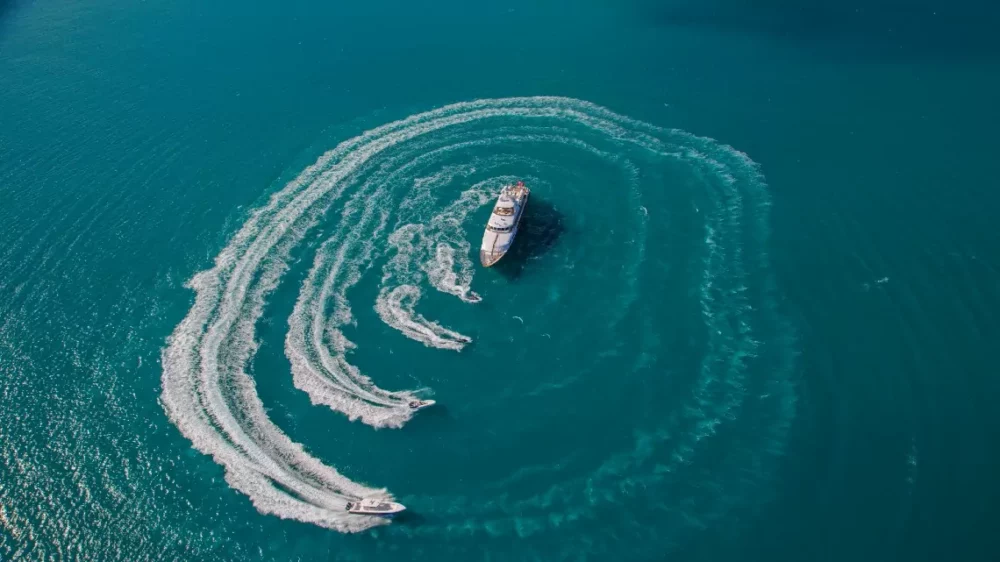 What makes these islands so unique? The more than 700 islands and over two thousand cays are a big part. The chain stretches for more than 760 miles, from the coast of Florida to the Caribbean. Beaches, culture, cuisine, and welcoming people make the Bahamas popular.
There are many islands to explore, such as the Abacos Islands, Berry Islands, the Exuma Islands and Cays, and the Outer Islands. Each island has its unique feel, making a motor yacht charter the top way to explore many on your trip.
Customize Your Bahamas Motor Yacht Charter
The benefits of a Bahamas motor yacht charter are multifaceted. First, it lets you witness the best beauty and diversity of the Bahamas. With over 700 islands and thousands of cays, the Bahamas presents a vast playground for exploration.
From the bustling markets of Nassau to the tranquil shores of the Exumas, each island has its distinctive charm and allure. A motor yacht charter lets you quickly hop from one beautiful destination to another, experiencing diverse landscapes, cultures, and adventures.
When chartering a luxury motor yacht in the Bahamas, you can customize your experience to suit your individual preferences. Looking for a romantic getaway, an action-packed adventure, or something in between? No matter your style, we will help you plan the perfect itinerary.
Unparalleled Comfort and Luxury
In addition to the sheer beauty and unique experiences, a Bahamas motor yacht charter offers comfort and luxury. Picture yourself aboard a private yacht, surrounded by opulent amenities, exquisite furnishings, and impeccable service.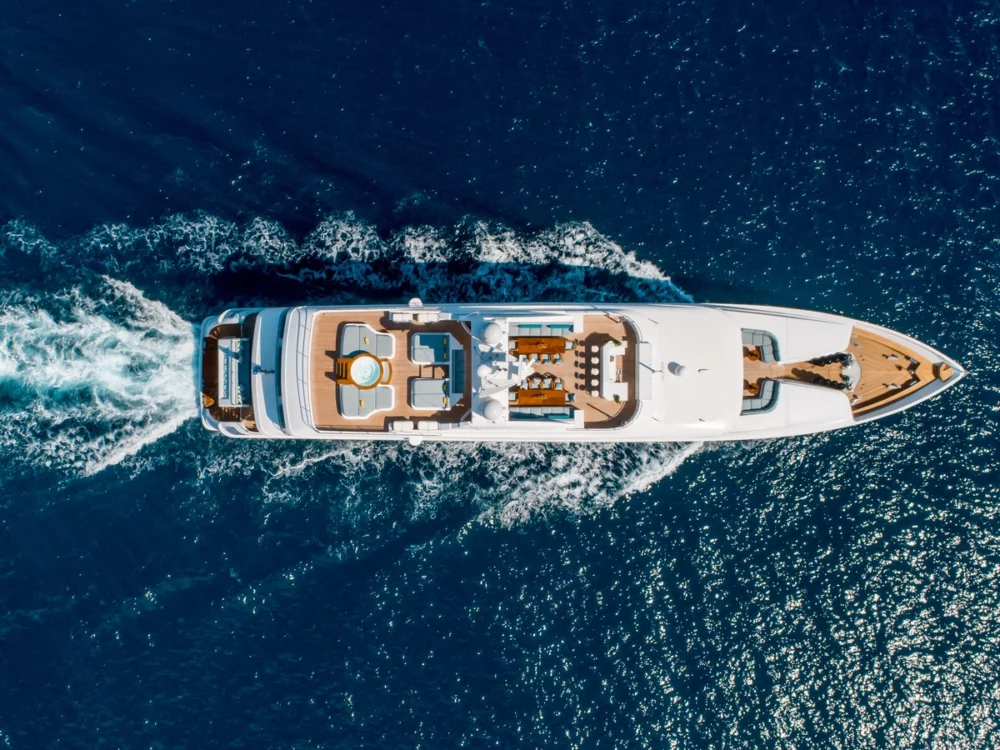 In the Bahamas, you have a selection of motor yachts available for charter. These boats vary from sleek and speedy vessels to extravagant superyachts, each providing a luxurious retreat where you can indulge and unwind.
The amenities on these yachts will make your vacation a truly special one. There are spacious cabins and lounges, gourmet dining areas, entertainment options, and gyms. Moreover, water toys such as jet skis, Seabobs, and e-foils provide hours of action-packed fun.
Choose Your Experiences
You can decide where to go and what activities you'd like to do along the way. Would you like to explore uninhabited islands? Snorkel or scuba dive among vibrant coral reefs?
Or perhaps relax with a beach picnic? Your crew will be able to make all these arrangements for you.
Here are just a few of the things you can do on a Bahamas motor yacht charter:
Island Hopping
One of the most exciting adventures on a Bahamas motor yacht charter is the ability to explore multiple islands and cays. Each island offers unique charm and attractions. Visit bustling hubs like Nassau and Paradise Island or discover hidden gems like the Exumas and the Abacos. You can hop from one island to another, discovering pristine beaches, hidden coves, and pretty harbors.
Snorkeling and Scuba Diving
The Bahamas is famous for its vibrant coral reefs and diverse marine life. With a motor yacht charter, you can snorkel or scuba dive in some of the world's most breathtaking underwater ecosystems. Explore coral gardens teeming with colorful fish, encounter majestic sea turtles, and marvel at the beauty of underwater caves and shipwrecks.
Beach Exploration
The Bahamas is famous for its stunning beaches, and a motor yacht charter is the perfect way to access the most secluded stretches of sand. A variety of beaches await you in the Bahamas, whether you prefer walking on soft white sands, sunbathing in solitude, or enjoying beachside picnics.
Water Sports and Activities
You can partake in various water sports and activities from your motor yacht. There are endless adrenaline-pumping fun and adventure opportunities, whether jet skiing, paddleboarding, kayaking, or water skiing. Many yachts come equipped with equipment for various water sports, allowing you to enjoy these activities right from the deck.
Fishing
The Bahamas is a paradise for anglers, and a motor yacht charter provides the perfect platform for an unforgettable fishing trip. Cast your line and try catching various game fish, including marlin, tuna, mahi-mahi, and bonefish. You can enjoy leisurely fishing trips or even participate in organized fishing tournaments.
Sunset Cruises
Witnessing the stunning sunsets of the Bahamas from the deck of your motor yacht is an experience like no other. Set sail in the evening and soak in the breathtaking colors of the sky as the sun dips below the horizon. It's a romantic and awe-inspiring moment that will leave a lasting impression.
Local Culture and Cuisine on one of the Bahamas Motor Yacht Charters
Along your journey, you'll have the opportunity to immerse yourself in the rich culture and tasty cuisine of the Bahamas. Visit local villages, meet friendly locals, and sample traditional Bahamian dishes, such as conch salad, cracked conch, and Bahamian-style seafood. Engaging with the local community allows you to gain a deeper appreciation for the vibrant heritage of the islands.
Relaxation and Luxury on one of the Bahamas Motor Yacht Charters
A motor yacht charter in the Bahamas offers the ultimate relaxation and luxury. Unwind on the deck, bask in the warm sunshine, or indulge in rejuvenating spa treatments. The crew is very attentive and dedicated to providing outstanding service. They work hard to meet your needs and ensure an unforgettable holiday.
Imagine Your Bahamas Yacht Charter
Embark on an unforgettable journey through the Bahamas with a luxury yacht charter itinerary that promises a world-class experience.
Begin your adventure at Staniel Cay, a charming island known for its famous swimming pigs. Dive into the crystal-clear turquoise waters and interact with these friendly creatures.
Next, explore the breathtaking Thunderball Grotto, a cinematic underwater cave system featured in James Bond movies. There, you can snorkel or dive in the shallower waters and marvel at the vibrant marine life thriving within.
Continue your voyage to Harbour Island, renowned for its pink sand beaches and picturesque turquoise waters. Spend leisurely hours sunbathing on the soft pink sands, indulging in beachside picnics, and immersing yourself in the laid-back island lifestyle.
Choose from a Variety of Yachts
There are many boats to choose from: luxurious superyachts to fast and sleek motor yachts. You'll certainly find one that suits your group. Bahamas motor yacht charters are excellent for milestone celebrations and special events, like a honeymoon. Take a look at the motor yacht ASPEN ALTERNATIVE, for instance.
Look at our motor yacht charters if you want an unforgettable time with family or friends. Please contact us and start planning your Bahamas motor yacht charter today.
Additional yacht types are:
Please call us today at 1 (321) 777-1707 or describe Your Vacation Vision to help you plan your fully-crewed private luxury yachting vacation! Inquire as soon as possible about your custom, crewed yacht charter.
You make the memories. We make the arrangements.