Exploring Paradise | Bahamas Catamaran Charters
There are more than 600 islands and cays that make up The Bahamas. While it may be impossible to visit them all, we can help you navigate the areas best suited to your desires. Cruising the islands on one of our private Bahamas Catamaran Charters is one of the best ways to see the islands.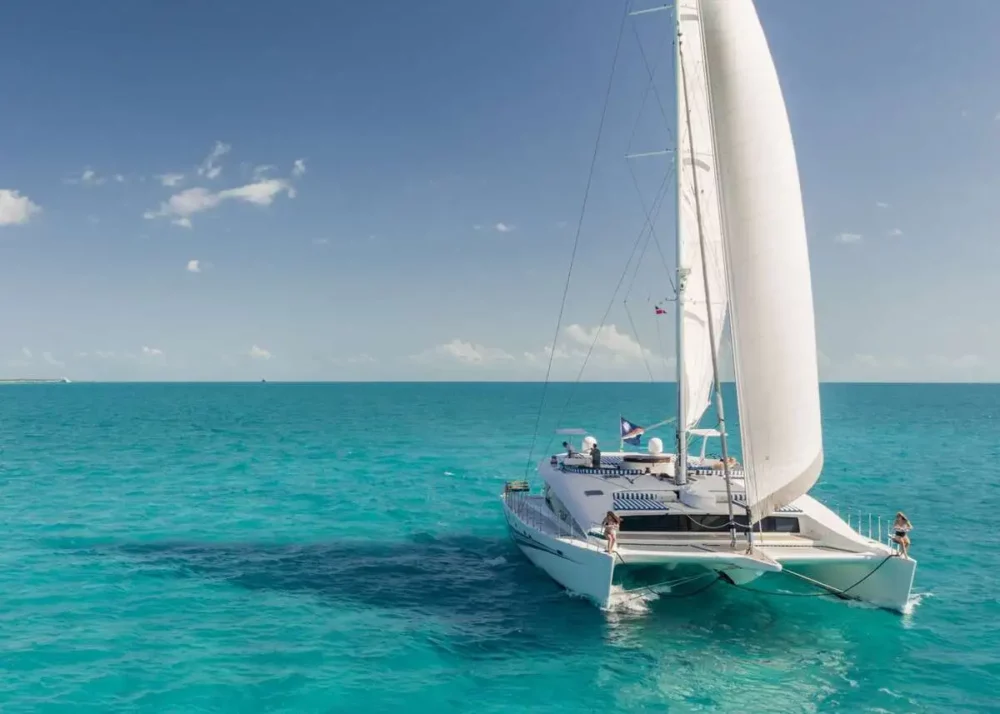 Many crewed catamarans are available for charter in the Exumas and Abacos islands and other locations in the Bahamas. These include the Bimini and Berry Islands. A few of these catamarans are available year-round. Others relocate to the area from April to September for the peak period.
Who are Catamarans Best For?
Sailing Catamarans are some of the most versatile yachts to charter, especially in shallow areas like the Bahamas. Catamaran vacations are best suited for various types of travelers, depending on their preferences and interests. Here are some groups of people who can particularly benefit from and enjoy catamaran vacations:
Beach and Water Enthusiasts
Catamaran vacations are perfect for you if you love spending time in and around the water. You'll be able to explore pristine beaches, swim in turquoise waters, and engage in activities like snorkeling, diving, paddleboarding, and fishing.
Nature Lovers for Bahamas Catamaran Charters
Catamaran vacations often take you to breathtaking natural destinations, such as secluded coves, uninhabited islands, and vibrant coral reefs. Outdoor activities abound. Snorkel, scuba dive, hike, and beach comb.
Adventure Seekers
Catamaran vacations offer a wide range of experiences for those who crave adventure and excitement. Try activities such as:
Water sports
Guided island excursions
Exploring hidden caves
Swimming with marine creatures like dolphins or friendly pigs.
Families and Groups
Catamaran charters are an excellent option for families and groups of friends. The spaciousness of these yachts allows everyone to have their private cabin. The common areas provide ample room for socializing and bonding. Activities and amenities onboard cater to people of all ages and interests.
Romantic Getaways
Catamaran vacations offer a romantic and intimate setting for couples seeking to escape everyday life's hustle and bustle. Imagine enjoying stunning sunsets from the deck, stargazing under a clear night sky, and savoring gourmet meals from talented chefs. It's the perfect recipe for a romantic getaway.
Relaxation Seekers
If your idea of a perfect vacation involves relaxation and rejuvenation, catamaran vacations won't disappoint. Lounge on the deck, soak up the warm Caribbean sun, and let the boat's gentle rocking lull you into tranquility. Disconnect from the outside world and embrace the laid-back atmosphere.
Bahamas Catamarans also feature various flybridges to give guests an incredible view of their surroundings and provide more space for relaxing. Many feature jacuzzis, sun pads, and full bars. Biminis and hard tops also protect from the weather and the sun, should you need some shelter.
Bahamas Catamaran Charters | Size Ranges
30′ to 45′ – These yachts typically accommodate 4-6 guests, often without flybridges.
45′ to 60′ – Medium-sized boats host 6-10 guests, usually with flybridges and more lounge spaces.
60′ to 80′ – Larger catamarans accommodate 10-12 guests with large fly bridges and more amenities.
We will provide options based on your charter dates, group size, and preferred sailing area.
Where Can You Charter in the Bahamas?
Bahamas catamaran charter options include, but are not limited to, the following:
Nassau – Bahamas Catamaran Charters
The island of New Providence is the main port for most of the catamarans. However, you can book one-way charters or charters starting and ending from other islands in the Abacos and Staniel Cay, Exumas.
The Exumas
The unique Exuma islands are swathed in powder-white sand beaches and blue-green water. There is much to do on a catamaran charter in this area, including snorkeling, fishing, diving, and seeing the famous Exumas swimming pigs.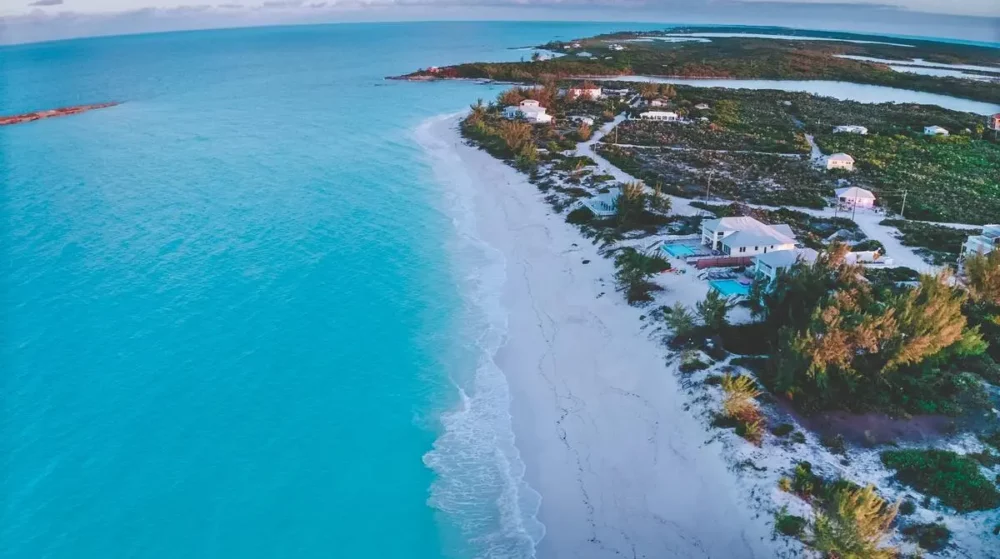 Abaco Islands
The Abacos are a 120-mile chain of islands and cays divided into North, Central, and South. Visit idyllic cays, including Green Turtle Cay, Guana Cay, Marsh Harbour, and Schooner Bay. You could easily spend a week or more exploring all these idyllic islands have to offer. Below, we've included itineraries to give you an idea of some sample charters to the Abaco Islands.
Bahamas Catamaran Charters | Advantages
Sailing catamarans are typically a more economical option, so fuel costs are lower than most motor yachts. In addition, the Bahamas have many shallow areas, and catamarans are well-suited to navigate these waters. This means you can get closer to the beaches and into areas deeper draft boats cannot access.
Please call us today at 1 (321) 777-1707 or describe Your Vacation Vision to help you plan your fully-crewed private luxury yachting vacation! Inquire as soon as possible about your custom, crewed yacht charter.
You make the memories. We make the arrangements.