Abacos Islands Yacht Charter

The Abaco Islands, Bahamas, were once the home of swashbuckling pirates and the native Arawak people. Today, it is one of the world's great cruising grounds. Visitors come from all corners of the world to find warm sun and the most beautiful turquoise waters.
Although sailing, fishing, and water sports are all popular in the Abacos island chain, visitors worldwide are drawn to the area not just because of the sea. By land, visit lovely colonial towns, championship golf courses, and countless bars, restaurants, and resorts. An Abacos Islands yacht charter is certainly a great way to explore this incredible destination.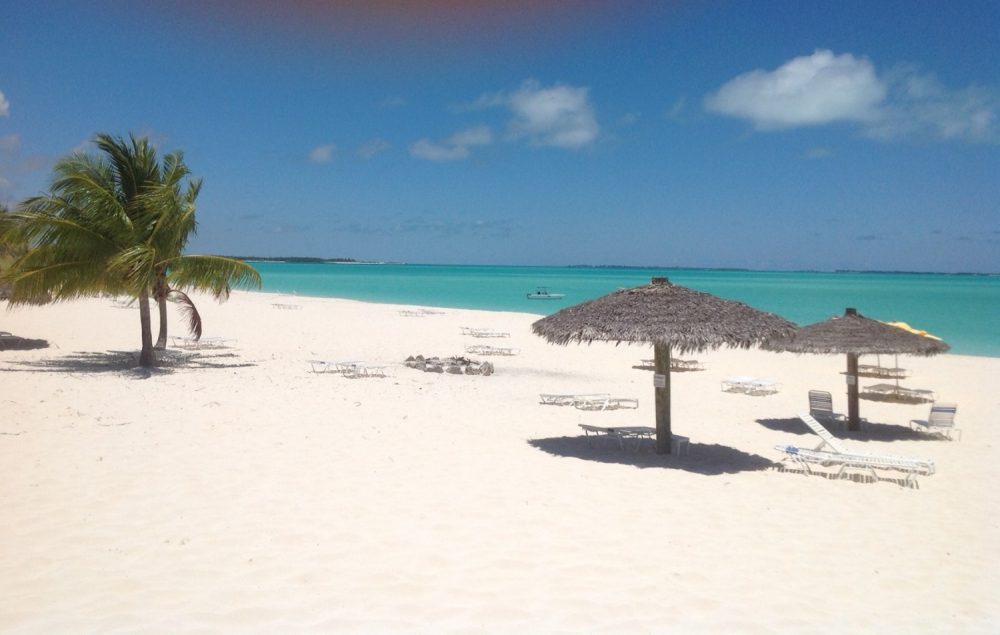 The Arawak people initially settled on these islands. The laid-back islands are known for snorkeling, diving, fishing, and stunning beaches. The picturesque small towns will charm you with the hospitality and genuine friendliness of the native people. Whether you explore or relax, you will make some fantastic memories.
Weather | Abacos Islands Yacht Charter
In the Abacos, summers are hot, humid, and mostly cloudy. The winters are comfortable, humid, windy, and mostly clear. Over the year, the temperature typically varies from 66°F to 88°F and is rarely below 60°F or above 91°F.
Abacos Islands | Things to do and see
Check out Man-O-War Cay, an area at the heart of this popular cruising destination.
Visit the beach at Treasure Cay. This beach is one of National Geographic's Top 10. With over three miles of white sand, turquoise waters, and plenty of amenities, it's the perfect place to spend an afternoon lounging and soaking up some sun.
Sandy Point Beach is located on Great Abaco Island and is known for its incredible stretch of sugary-soft sand and magnificent sunsets.
The cultural appeal is the calling card of Green Turtle Cay with its museum, sculpture gardens, and fine dining at the Green Turtle Club.
The historic lighthouse of Hope Town is visible for miles, a candy-striped sentinel on the southeastern reef.
Pelican Cays National Park has a vast collection of sea life and coral. For miles on the sandy bottom, you will find giant starfish.
Dive sites such as Pelican Cays Land and Sea Park are home to underwater caves and multicolored coral reefs.
Turtles, eagle rays, and sharks populate Walker's Cay National Park in the far northwest.
For those looking for an even more secluded experience, visit the beautiful beaches of Fiddle Cay. Since it has uninhabited, pristine white sand beaches, the shelling here is extraordinary.
Abacos Islands | Geography
One of the world's largest barrier reef systems surrounds these reef-and-cay-sheltered waters. Enjoy hundreds of miles of relaxed cruising in the relatively shallow safety of the Sea of Abaco. In the Sea of Abaco, you will find the islands of Great Abaco and Little Abaco. Another delightful string of sandy cays is just to the east.
The two large islands of Great Abaco and Little Abaco and the Abacos Cays make up the Abacos.
Famous Cays
Hawksbill Cays
Double Breasted Cays
Green Turtle Cay
Treasure Cay
Great Guana Cay
Man-o-War Cay
Hope Town is a famous cay.
One of the popular towns is Marsh Harbour, located on the Great Abaco peninsula.
Marinas
Abaco Beach Resort & Marina offers a state-of-the-art 198-slip marina and the best award-winning cuisine in the Bahamas Out-Islands.
Abacos Islands Bahamas Yacht Charter Options
Please call us today at 1 (321) 777-1707 or describe Your Vacation Vision to help you plan your fully-crewed private luxury yachting vacation! Inquire as soon as possible about your custom, crewed yacht charter.
You make the memories. We make the arrangements.