Big Major Cay
Big Major Cay (also known as Major Cay) is an uninhabited island in Exuma, Bahamas. The island is home to Pig Beach, a beach that is populated by a colony of feral pigs. It has become a tourist attraction in modern times.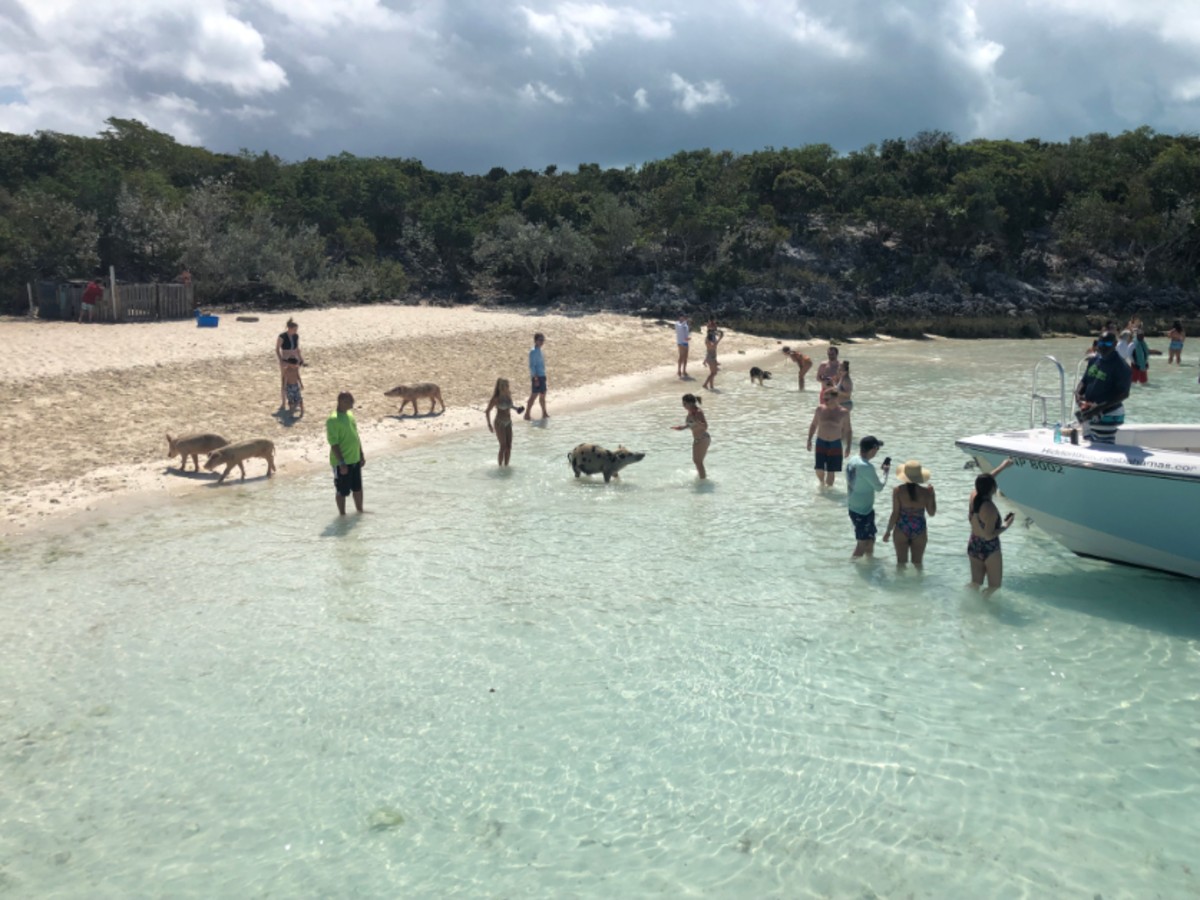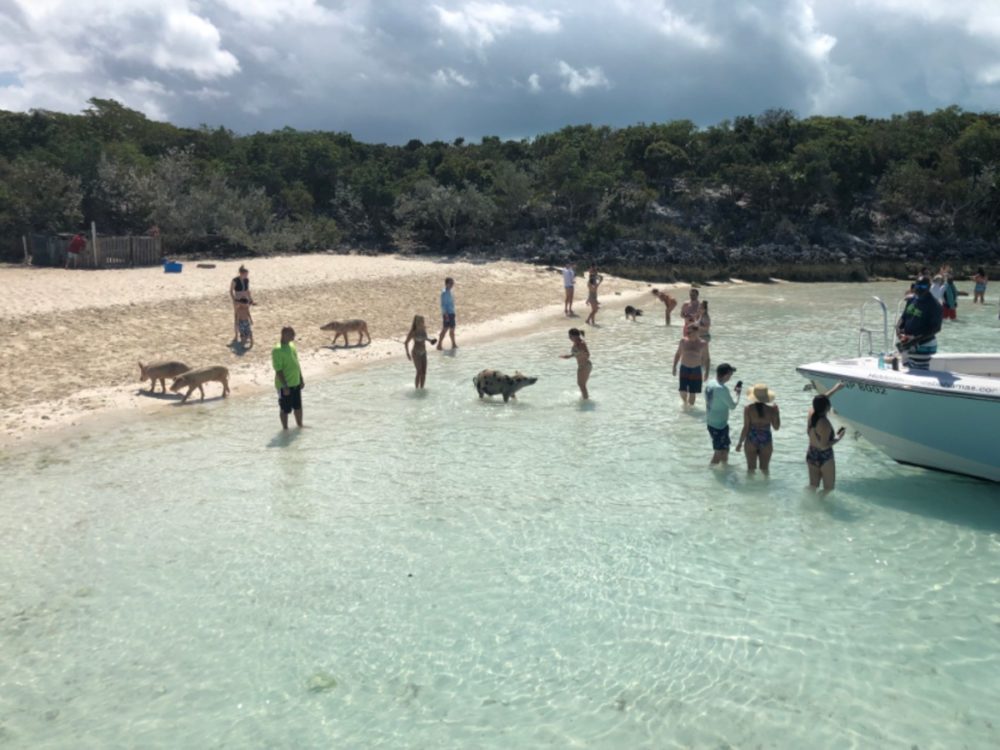 No one knows for certain how the pigs, also known as "the swimming pigs" arrived on the island, although three theories exist. First, some say they were left on purpose by some sailors who planned to return for a pig roast. When they never returned, the pigs made themselves at home. Second, it is rumored that the pigs swam ashore after surviving a shipwreck. And last, the pigs may have been bred in preparation for feeding the locals during the Gulf War when food supply chains were threatened.
However the pigs arrived, and they are definitely worth visiting.
Weather
Like the rest of the Bahamas, Big Major Cay is warm year-round. You can expect a few occasional rain showers. The ocean temperature is perfect for swimming at any time of year.
Big Major Cay: Things to See and Do
The highlight is, of course, the swimming pigs. However, there is other wildlife to see, such as Bahamian Rock Iguanas.
Take plenty of photos of the pigs! They range in size from little piglets up to the largest and oldest pig named "Big Momma".
Explore the island. It is small enough to walk around in an hour or two.
Swim and snorkel in the clear water.
Have a picnic on your yacht. You may want to keep the human food away from the hungry pigs.
Kayak and SUP.
Drift around on your yacht's floating mats or other inflatable toys.
Marinas
There are no marinas on Big Major Cay. The nearest marina is at Staniel Cay Yacht Club on nearby Staniel Cay.
Please contact us at 1 (321) 777-1707 or complete our contact form to start planning your yacht charter vacation! It's never too early, or too late to inquire about your bespoke private yacht charter.
You make the memories. We make the arrangements.