Exuma Islands Yacht Charter
Nature Lovers Paradise
The Exuma Islands are a string of islands and cays of long-forgotten hideaways, natural harbors, and secluded beaches. The Exuma chain comprises about 360 cays of Out Islands that span over a hundred miles of clear blue water. These cays are a collection of tiny jewels set in the aquamarine and sapphire of the most beautiful water you've ever imagined. They offer incredible bird life, and you can easily use a dinghy to explore the gin-clear waters. This is the Bahamas at it finest!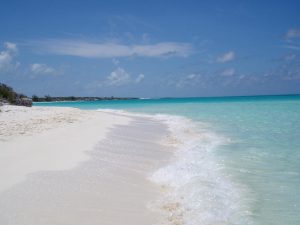 The Exuma National Land and Sea Park is one of the largest underwater and land preserves. The top snorkeling spot on Warderick Wells Cay encompasses 176 square miles of underwater limestone and coral reefs. It features numerous blue holes, caverns, and caves as well as shallow sites rich in staghorn and elkhorn corals. The marine life here is amazing, as well as the Bahamian rock iguana which makes this its home. Other diving sites include the famous Thunderball Cave on Staniel Cay, where the James Bond movie "Thunderball" was filmed).
The Exuma Islands begin at  New Providence and end in Georgetown, Great Exuma, where commercial flights are available.
Most Exuma Islands yacht charter guests board right in the Bahamas to avoid the uncomfortable crossing from Florida.
Allow Luxury Yacht Charters to match you with the perfect professionally crewed luxury yacht for your Exumas Islands yacht charter getaway.
Abacos Islands | Berry Islands | Exuma Islands  | General Information
CONTACT US today at (321) 777-1707 to discover your Exuma Islands yacht charter!
MAP – Exuma Islands Yacht Charter
We make the arrangements. You make the memories.