Stocking Island
Stocking Island is a small, long, narrow island off the port of George Town, Great Exuma Island, Bahamas. The Island has a population of only 10. It is one mile from Government Dock, George Town, across the harbor. This long narrow Island protects George Town from ocean waves, creating a natural harbor. One high hill, known locally as the Beacon, is capped with an old, unused gas beacon.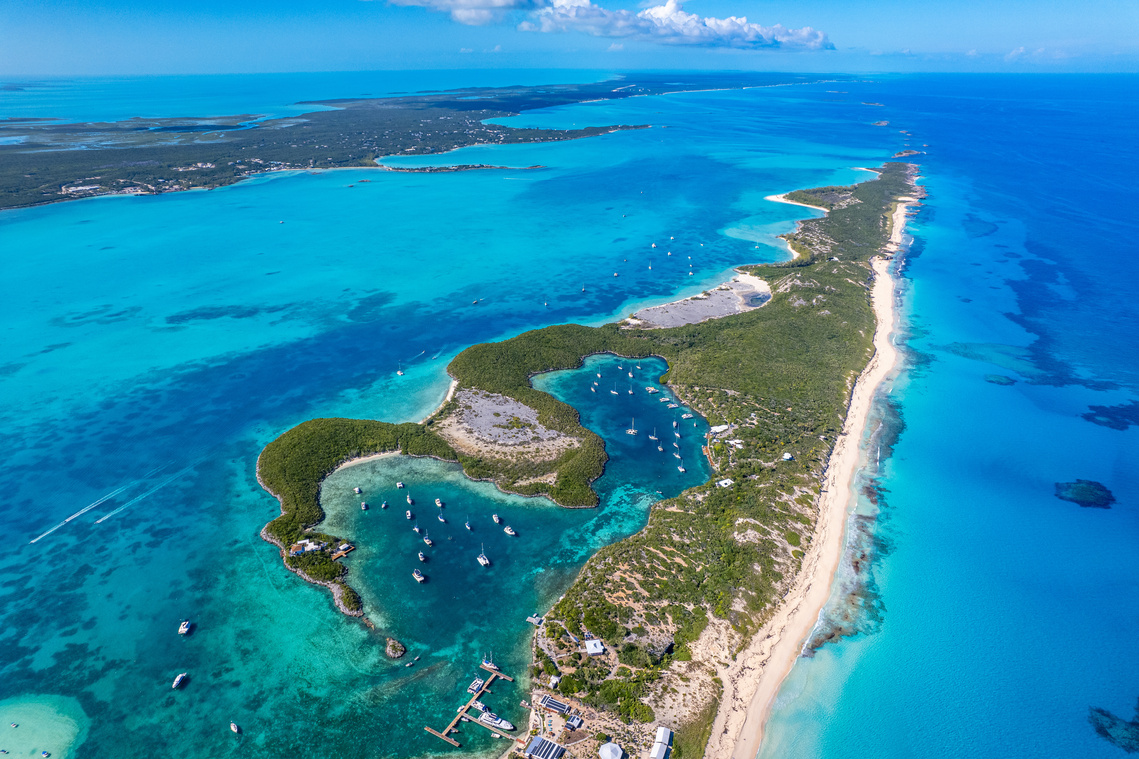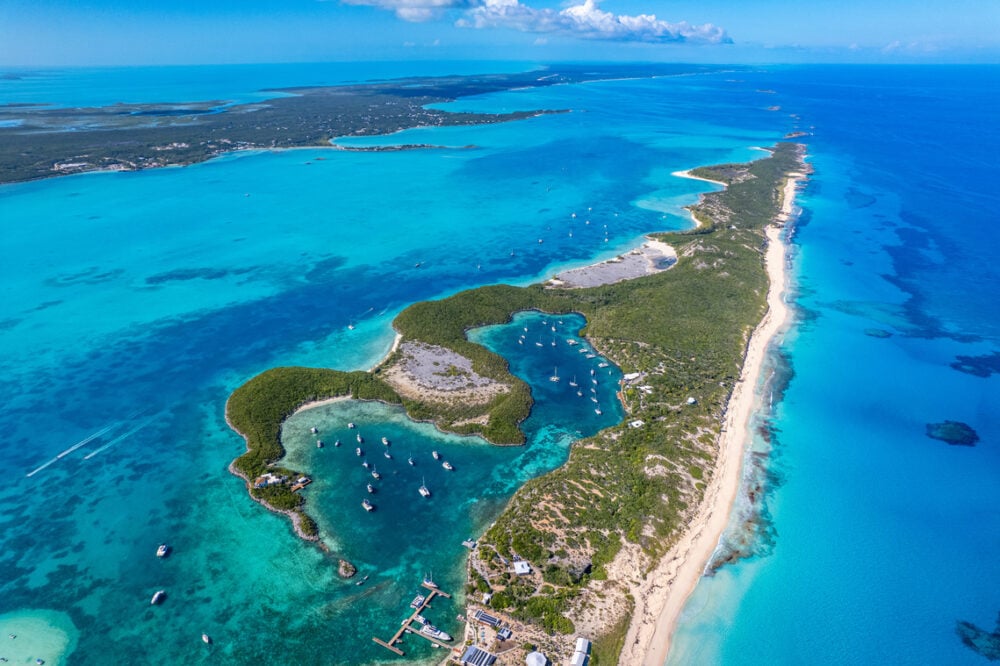 Weather
The summers are hot, humid, and mostly cloudy. The winters are comfortable, dry, and mostly clear. It is windy year-round. Over the year, the temperature typically varies from 70°F to 88°F and is rarely below 65°F or above 90°F.
Stocking Island: Things to see and do
Snorkel or dive into the Island's blue holes, coral gardens, and undersea caves. The Island is home to some of the oldest known macro-fossils on earth, stromatolites.
Visit the Chat and Chill, a popular bar/restaurant accessible only by boat. Enjoy the restaurant's famous pig roast held every Sunday. Music, island drinks, and a deliciously seasoned and smoked pig served Bahamian style.
Take a walk on one of the scenic paths that criss-cross the Island. Benches and markers identify local plant life. You can get a free Stocking Island Nature Trail Map at the Chat and Chill giftshop.
Have a tropical drink at the Snappy Turtle Bar and Grill.
Take a selfie at the Stocking Island Beacon, a monument sailors once used for visual navigation.
Relax on the idyllic white beach.
Kayak or SUP around the island.
Explore nearby Moriah Harbour National Park on the southern tip of Stocking Island. You will find miles of well-maintained hiking trails and beaches.
Do some shopping at the straw market in nearby George Town.
Marinas
This tiny Island has no marinas. However, you can easily reach it by boat from nearby Elizabeth Harbor.
Please contact us at 1 (321) 777-1707 or complete our contact form to start planning your yacht charter vacation! It's never too early, or too late to inquire about your bespoke private yacht charter.
You make the memories. We make the arrangements.