Norman Cay | Discover Breathtaking Beaches
Norman Cay is a small island in the Exumas, the Bahamas, about a hundred acres in size. Despite its small size, it is an island with a spirit and story. It has been home to pirates, drug lords, filmmakers, explorers, writers, fishermen, and marine biologists. As popular as Norman Cay has become over time, it is almost untouched by man today.
Norman Cay is an ideal location to start your Exuma Yacht Charter. The airport can handle small jets and other smaller aircraft. Flying from Nassau reduces cruising time by at least three to four hours.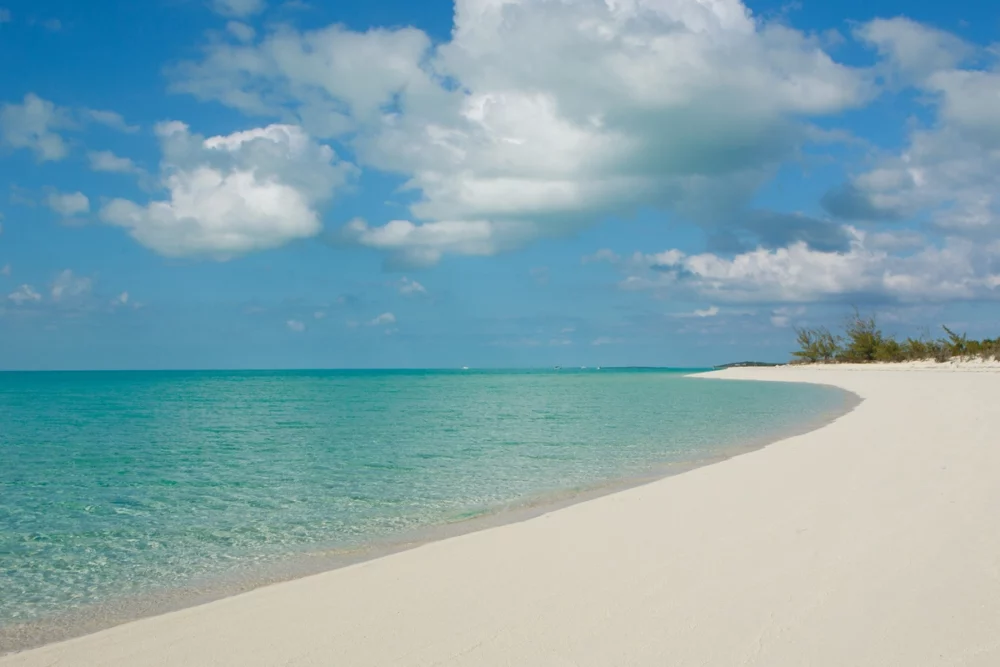 Norman Cay is south of Highborne Cay as you sail the Exuma Cays from the north. There are good places for scuba diving in the Cay between Highborne Cay and the island.
You can enjoy the beautiful marine world if your yacht has scuba diving gear or an Aquasafari Dive Instructor. Aquasafari takes care of every detail of your dive and even goes with you underwater.
A Brief History
Beyond its natural allure, Norman's Cay has a captivating history. In the 1970s, it served as a base for drug smugglers, notably Carlos Lehder, a notorious figure associated with the Medellín Cartel. Explore the remnants of the infamous drug trade era by visiting the wreckage of a crashed drug plane, which now rests on the island as a poignant reminder of its past.
Weather
Here the weather is the same as in the northern Exumas. The summers are hot, and steamy summers and winters are comfortable; however, sometimes, there is a cold front. The water temperature is excellent for swimming and snorkeling. The temperature varies from 70°F to 88°F and is rarely below 65°F or above 90°F.
Norman Cay | Things to See and Do
Enjoy drinks or a meal at MacDuff's Bar and Grill. Tropical trees and flowers surround this relaxed beach restaurant. It's an excellent place for burgers and vegetarian options.
Swim at the beaches on the island, especially at the south end of the island.
Scuba Dive. Cracked Coral Head is an excellent dive site off Norman's Cay. It is a remote dive site abundant in coral and marine life.
Cast a line for bonefish around the island.
Catch conch and enjoy a conch salad.
Go caving at the northwest tip of the island.
Explore the nearby cays with your tender.
Marinas
Norman's Cay Marina. Offers 37 slips for boats up to 210 feet. General store, restaurant, bar, 24-hour security, ice, courtesy car (golf cart shuttle to MacDuffs), airstrip.
Please call us today at 1 (321) 777-1707 or describe Your Vacation Vision to help you plan your fully-crewed private luxury yachting vacation! Inquire as soon as possible about your custom, crewed yacht charter.
You make the memories. We make the arrangements.