Exumas Bahamas catamaran charters are ideal for small groups or families who want to relax and enjoy the tropical beauty of Exuma's turquoise blue waters, white-sand beaches, and abundant sea life. Chartering a catamaran in the Exumas allows you to explore uninhabited cays, swim in the warm water, snorkel the reef, and dine on delicious cuisine prepared by your professional chef.
Things to Know Before You Go

Chartering a boat can be an exciting and rewarding experience, but there are things you should know before setting sail. Here's how to get ready for your journey on a catamaran in Exuma. Whether or not you're sailing with friends or family, prepare by communicating with them about what to expect during your charter—and even before it.
A large part of catamaran cruising is enjoying each other's company while out at sea, so make sure everyone knows what they like/dislike about sailing. Discuss these details with your CKIM Yacht Charter Broker, who will guide you through the process.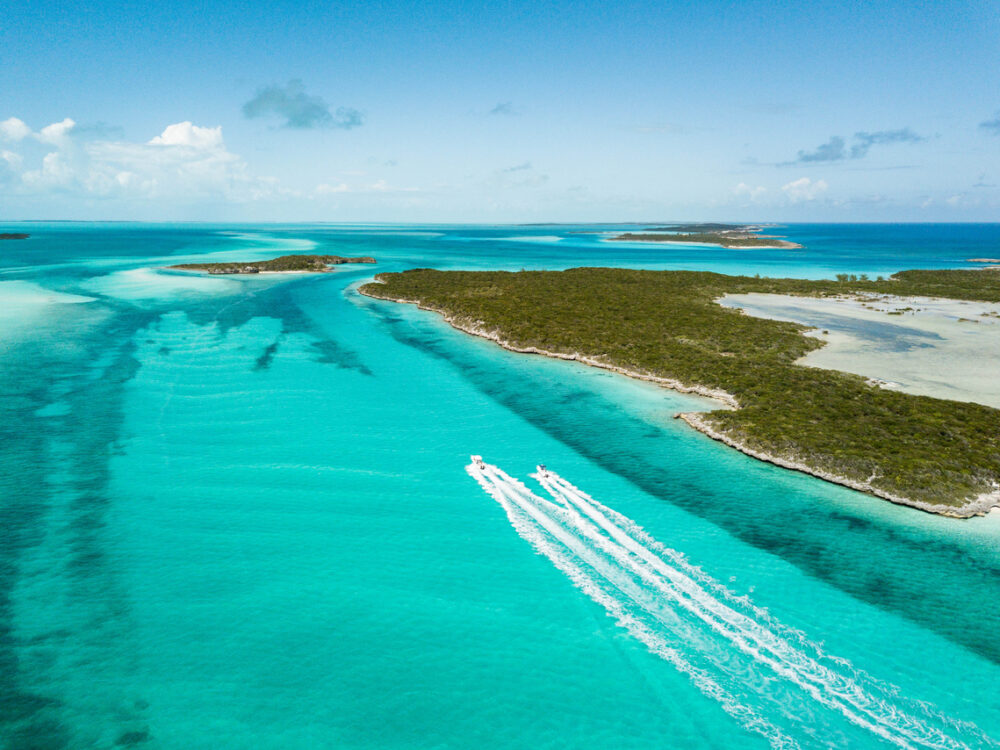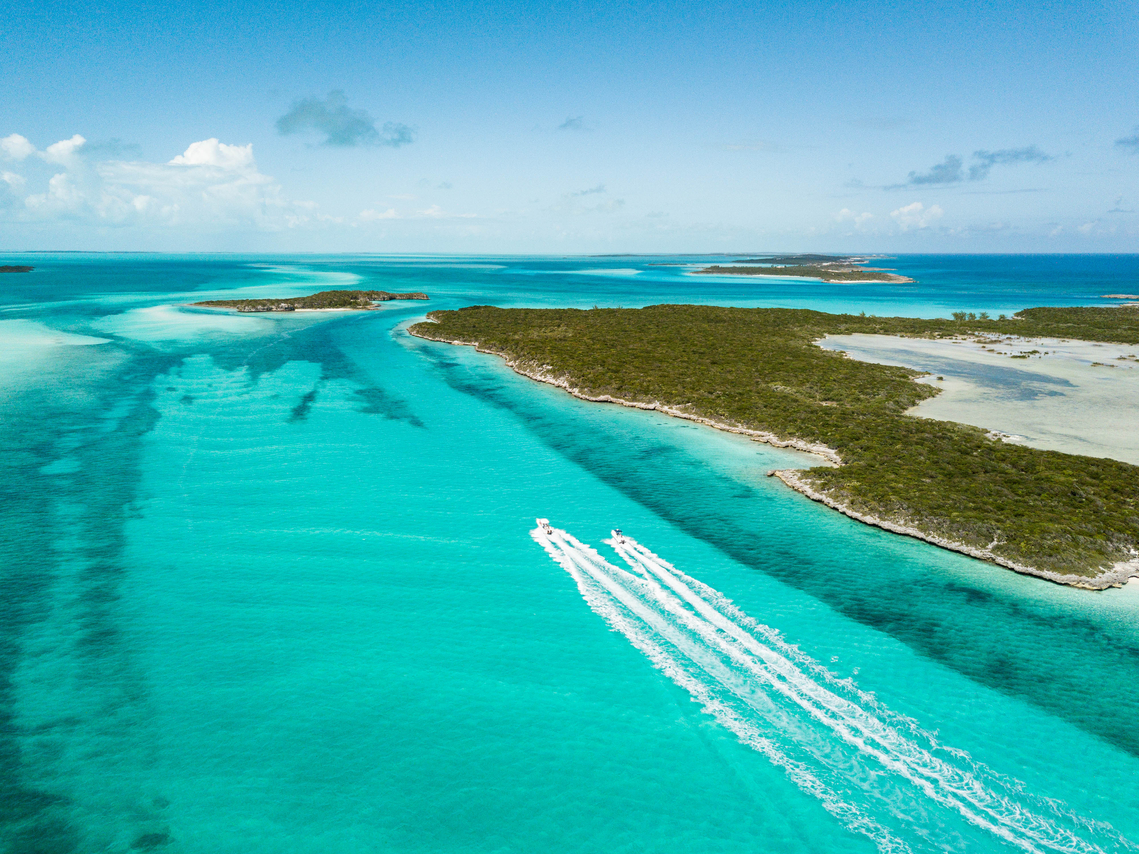 What Do You Need For a Trip?

Whether you're just getting started planning your charter or looking to fine-tune it, it helps to understand what elements go into a successful trip. As with most everything in life, preparation is key. To make sure your time onboard goes as smoothly as possible, check out our First Yacht Charter Guide for information about the charter process. Feel free to contact us with any questions. We are always happy to assist.
Here are a few questions that will help you get organized for an unforgettable vacation:

How long do I want to stay? This all depends on how much fun you expect from your Bahama adventure. And really, there's no wrong answer here—it all comes down to when and where you want to experience paradise. If you have a specific destination in mind, our 5-day Exuma trip might be right for you; if flexibility is key, our 7-day journey is an excellent choice.
Once You're There: Once your charter begins, a few essentials will ensure maximum enjoyment of your trip. The most important thing is to bring along some sense of adventure!
How Should I Pack for an Exumas Bahamas Catamaran Charter?

With more and more Exuma Island catamaran charters being offered in modern times, there are some things to remember when packing for your boat charter. For example, if you're traveling during the summer, you might not want to pack as much clothing as you usually would. The best advice is to pack light and comfortable—you won't be doing any heavy lifting on a cat.
Also, remember that the onboard crew will prepare almost all your meals, so excess food is unnecessary. Here's what we recommend two pairs of shorts; 1 pair of casual pants; 3-4 t-shirts or tank tops; swimsuit(s); sunscreen/moisturizer; camera/phone/etc.; flip flops or sandals; sunglasses (and cases); laptop and cord if bringing one (internet access available on some boats); sun hat/cap; small backpack/fanny pack to carry water etc.; toiletries such as toothbrush, paste, razor (there are showers available). That's pretty much it.
Getting to the Marina | Exumas Bahamas Catamaran Charter

CKIM Group will coordinate your transfer details with your captain. We can arrange pre-charter and post-charter transfers. Many yachts depart from Bay Street Marina or Nassau Yacht Haven Marina in downtown Nassau. The transfer driver will be at the airport or hotel to take you to the marina, where the crew will be waiting to greet you. Since most charters start at 12:00 noon, we recommend arriving a few days or the day before your charter starts.
When Can We Go Fishing?

As soon as you arrive at your anchorage, or if your charter is on a private island and you're using it as a base, make plans to go fishing. In The Exumas, anglers typically look for marlin, tuna, and dolphinfish. Atlantic blue marlin are year-round residents of these islands; sailfish are seasonal visitors between February and June; and yellowfin, albacore, and skipjack tuna call these waters home from August through November.
Dolphin fish or mahi-mahi are found throughout the area year-round but are especially plentiful between December and April when they migrate northward in pursuit of warmer waters. Barracuda are common here throughout most of the year.
What Will The Weather Be Like?

The weather in Exuma is temperate year-round, with an average temperature of 81 degrees Fahrenheit. To experience truly sunny days, you'll need to visit between April and October. During these months, temperatures drop to a low of 75 degrees at night and climb to a high of 92 degrees during midday. However, even when temperatures dip below 65 degrees at night, they rise above 85 degrees during daytime hours.
What is the Best Time of Year To Charter a Boat in the Bahamas?

The Exuma Cays are one of my favorite places to charter a catamaran in The Bahamas. If you're planning a trip there, knowing what season is best for different activities is helpful. Here's my take on how best to take advantage of your charter vacation in Exuma. The Bahamas is relatively warmer year-round than other parts of North America. But if we look at temperatures over time and pay attention to averages, winter feels much colder than summer does warm. This changeover takes place around mid-April, when most schools are let out for spring break.
In general, temperature differences between winter and summer are more extreme than those between fall and spring; several islands even close up shop during the late hurricane season (roughly September – October). Offsetting some of these issues is that water clarity tends to be better during hurricane season; snorkeling is possible even when waves get choppy.
Tips For Cruising the Exumas

Things To Do, Attractions, and Sightseeing Opportunities: With more than 700 square miles of water in Exuma, you're going to have plenty of space to enjoy your private paradise. Whether you prefer fishing or snorkeling, Kiteboarding or scuba diving, a day on a chartered catamaran is sure to please.
Here are a few things not to miss while cruising the Exumas:
Contact Luxury Yacht Charters to set an appointment to discuss your yacht charter plans. Tel: +1321-777-1707.
Please call us today at 1 (321) 777-1707 or describe Your Vacation Vision to help you plan your fully-crewed private luxury yachting vacation! Inquire as soon as possible about your custom, crewed yacht charter.
You make the memories. We make the arrangements.