Exumas and Eleuthera Itineraries: A Luxury Experience!
Chartering a luxury yacht in the Bahamas is the perfect way to comfortably see the islands. Sample Exumas and Eleuthera itineraries give you an idea of places you can visit and things you and your guests can do.
Your luxury yacht charter experience is completely customizable. You can go where you want, stay as long as you like, and move on when ready. Have the captain drop anchor at a beautiful cove and stay to watch the sunset or visit several different beaches in a day. It's up to you.
Use the samples at the bottom of this page for a few ideas.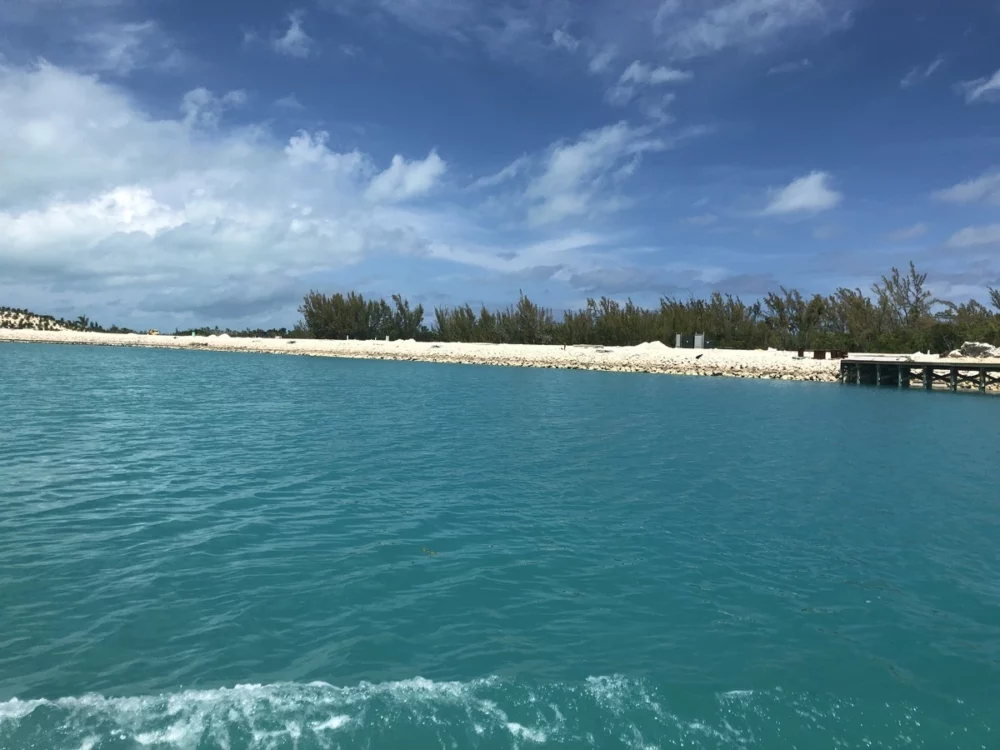 The Exumas and Eleuthera | Climate
Expect year-round beautiful, tropical weather. Specifically, November to April have the sunniest days. January is the most incredible month, while August is the hottest month. Overall, the temperature is pleasant year-round, and you can expect pop-up showers at any time of the year.
Best Time to Visit the Exumas and Eleuthera
The best time to visit the Exumas and Eleuthera depends on several factors, including weather, crowd levels, and personal preferences. Generally, the months between December and April are considered the peak season for these islands, offering pleasant temperatures and lower chances of rainfall. This period attracts many tourists, especially during holidays and spring break, so expect higher prices and more crowded attractions.
If you prefer a quieter experience, consider visiting during the shoulder seasons. May and November are transitional months with fewer crowds, moderate temperatures, and the possibility of discounted rates. However, it's important to note that May falls within the Bahamas' hurricane season, so keep an eye on weather forecasts and consider travel insurance.
Activities
The Exumas and Eleuthera Itineraries provide plenty of time for relaxation and adventure. There's a variety of activities to enjoy, such as:
Snorkeling. Snorkeling in the Bahamas is excellent due to its shallow reefs and crystal-clear waters.
Scuba diving.
Kayaking.
Fishing. The Bahamas waters are full of fish—bonefish in saltwater flats and prized marlin in the deep seas. During the summer, a large population of Mahi, Tuna, Mackerel, Barracuda, and Marlin wait to bite.
Swimming with the pigs and sharks.
Dining. For authentic Caribbean food, try The Front Porch restaurant in Eleuthera. Or, try conch salad at Chat n Chill.
Visit Compass Cay, Norman Cay, and Stocking Island.
Enjoy the blue water and white sand beach at Tropic of Cancer Beach.
Any trip to the Exumas must include a visit to Thunderball Grotto.
Stop by the Staniel Cay Yacht Club and have a Bahama Mama at the open-air bar.
Cuisine
Traditional Bahamian cuisine includes seafood, such as fresh fish, shellfish, lobster, crab, and conch. In addition to tropical fruits, rice, pigeon peas, potatoes, and pork are significant in many recipes. Commonly used seasonings include chilies, lime, tomatoes, onions, garlic, allspice, cinnamon, rum, and coconut.
Roadside stands serve authentic Bahamian treats such as conch fritters, guava duff, and jerk chicken.
Exumas and Eleuthera | Sample Itineraries
Embark on a captivating journey through the idyllic landscapes of the Exumas and Eleuthera, where pristine beaches, turquoise waters, and vibrant marine life await.
We have curated a collection of sample itineraries to help you make the most of your time in these breathtaking Bahamian destinations.
Whether you seek thrilling water adventures, tranquil island escapes, or cultural explorations, these itineraries will guide you through the must-visit attractions, hidden gems, and unforgettable experiences the Exumas and Eleuthera offer.
Get ready to immerse yourself in the beauty of these tropical paradises as you embark on an unforgettable journey tailor-made to suit your desires.
Harbour Island to Harbour Island
Please call us today at 1 (321) 777-1707 or describe Your Vacation Vision to help you plan your fully-crewed private luxury yachting vacation! Inquire as soon as possible about your custom, crewed yacht charter.
You make the memories. We make the arrangements.