Compass Cay
Cruising south in the Exuma Blues from the northern Exumas islands and Cay, you arrive at Compass Cay, one of the top attractions in the central Exuma islands. Here you can swim with the sharks, rent a villa, and dock at the marina for the day or night.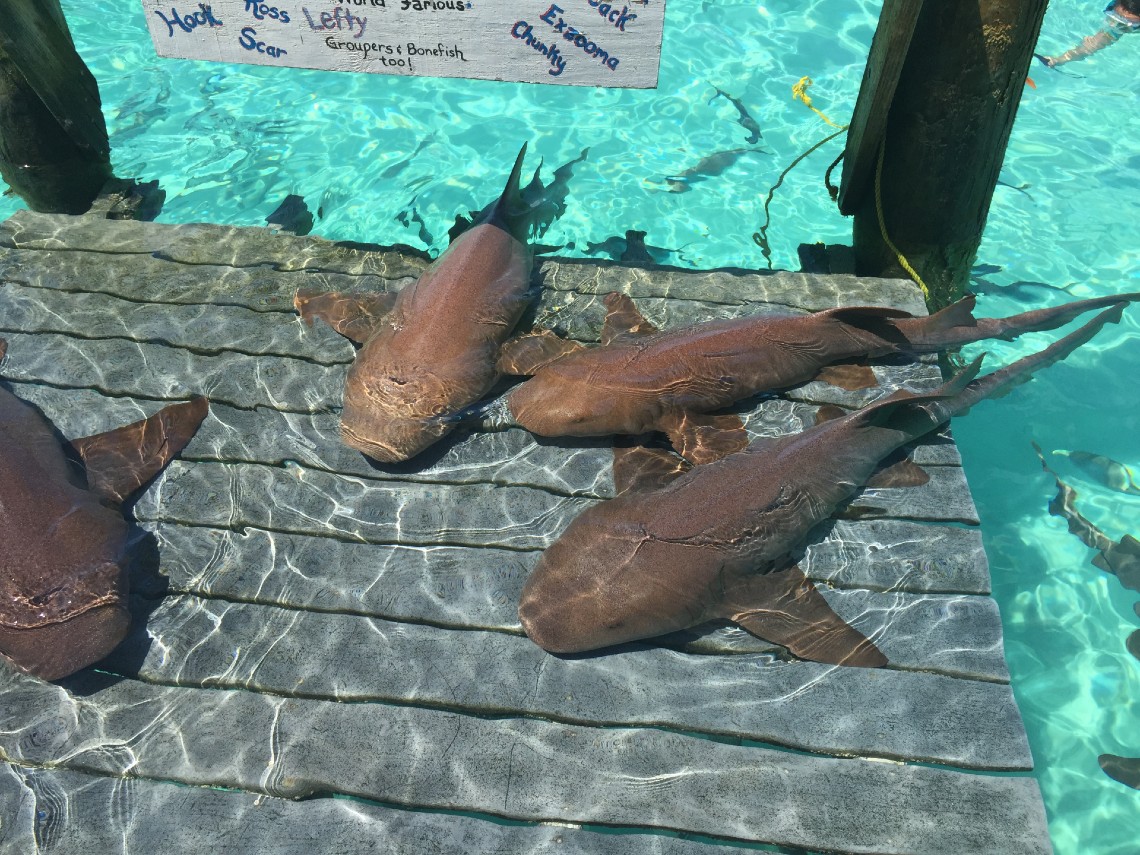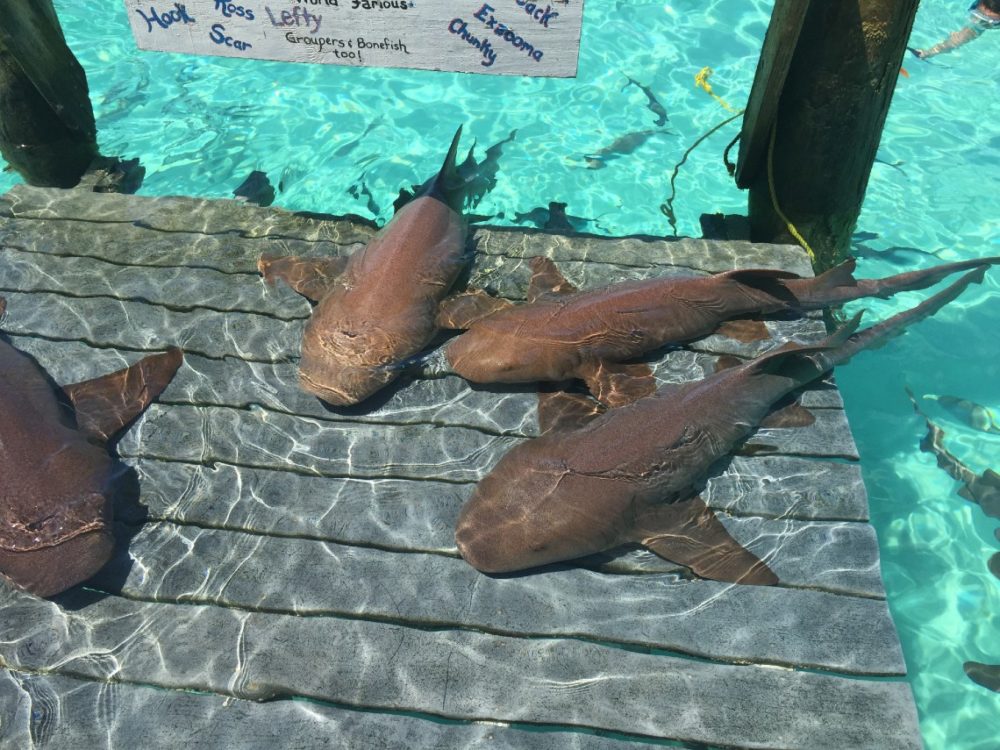 Mr. Tucker Rolle welcomes everyone with a smile. There is a casual, relaxed atmosphere, and the focal point is the area around the sharks.
Weather
During the winter, the weather in the central Exumas is warmer than in Nassau. Summers are hot days, nights are comfortable, and the water is warm year round. Compass Cay has perfect weather with an average high of 77-86 degrees Fahrenheit. February is the coolest month, while July and August are the hottest. The most rain falls in October.
Places to See
Thunderball Grotto. An incredible underwater cave that was made famous in two James Bond movies. Good for snorkeling as well as diving.
Pig Beach. On nearby Big Major Cay, spend the afternoon with the local porcine residents.
Things to Do
Swim with the sharks. This is one of the top attractions in the central Exumas.
Explore the thirteen beaches. Your footsteps may be the only ones in the sand.
Visit the nearby sand bar.
Hike to Compass Peak.
Visit Rachel's Bubble Bath, located at the north end of the bar.
Scuba Diving.
Explore the underwater cave off the northeastern end of the island.
Compass Cay Marina
Compass Cay Marina, where you can swim with the sharks. The marina is in a protected bay and accommodates mega yachts up to 180 feet.
Services available:
Thirty, fifty, and 100 amp electricity
Reverse Osmosis water
Laundry and shower facilities.
Marina store is stocked with ice, beer, soda, bottled water, limited food items, and clothing.
Day boat services
Fuel is available at Staniel Cay, approximately five miles away.
Please contact us at 1 (321) 777-1707 or complete our contact form to start planning your yacht charter vacation! It's never too early, or too late to inquire about your bespoke private yacht charter.
You make the memories. We make the arrangements.