BVI Scuba Diving Sites
Countless scuba diving sites are scattered throughout the British Virgin Islands (BVI). The sites listed here are just a few more notable areas popular with divers and snorkelers.
Mountain Point: Located northeast of Mahoe Bay and Mango Bay in the lee of Virgin Gorda peak. Good for beginners. See marine life, corals, and sea sponges.
The Aquarium: A 35-foot site suitable for beginners, it attracts some of the largest schools and varieties of reef fish anywhere in the BVI.
The Invisibles: Submerged pinnacle rising to within four feet of the surface. A fantastic, colorful dive for more experienced divers.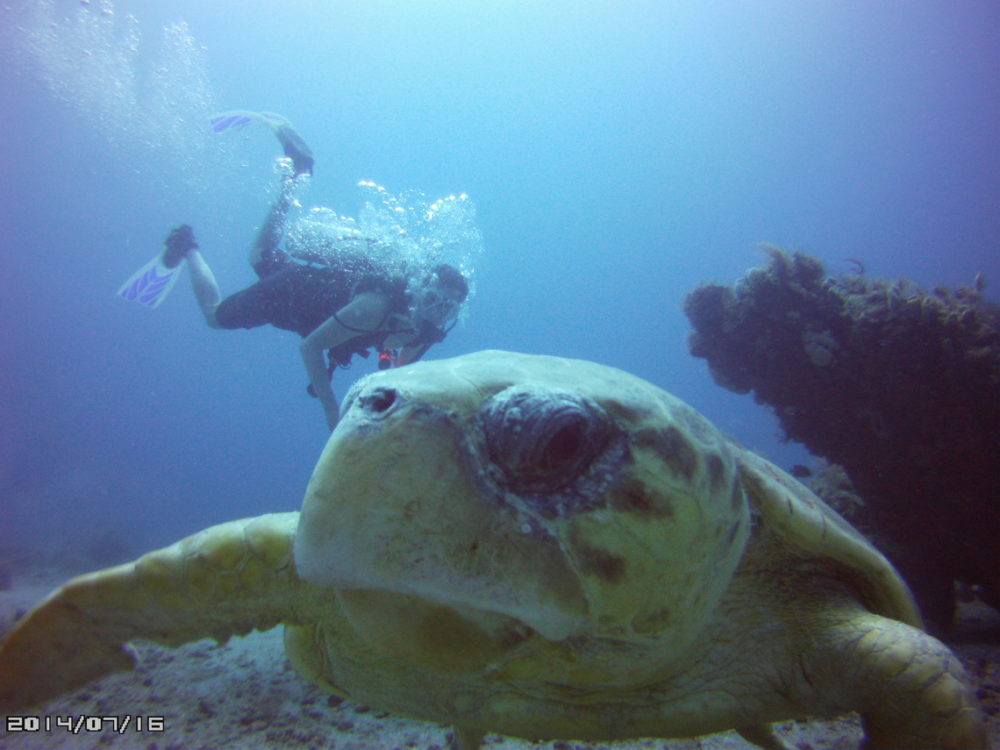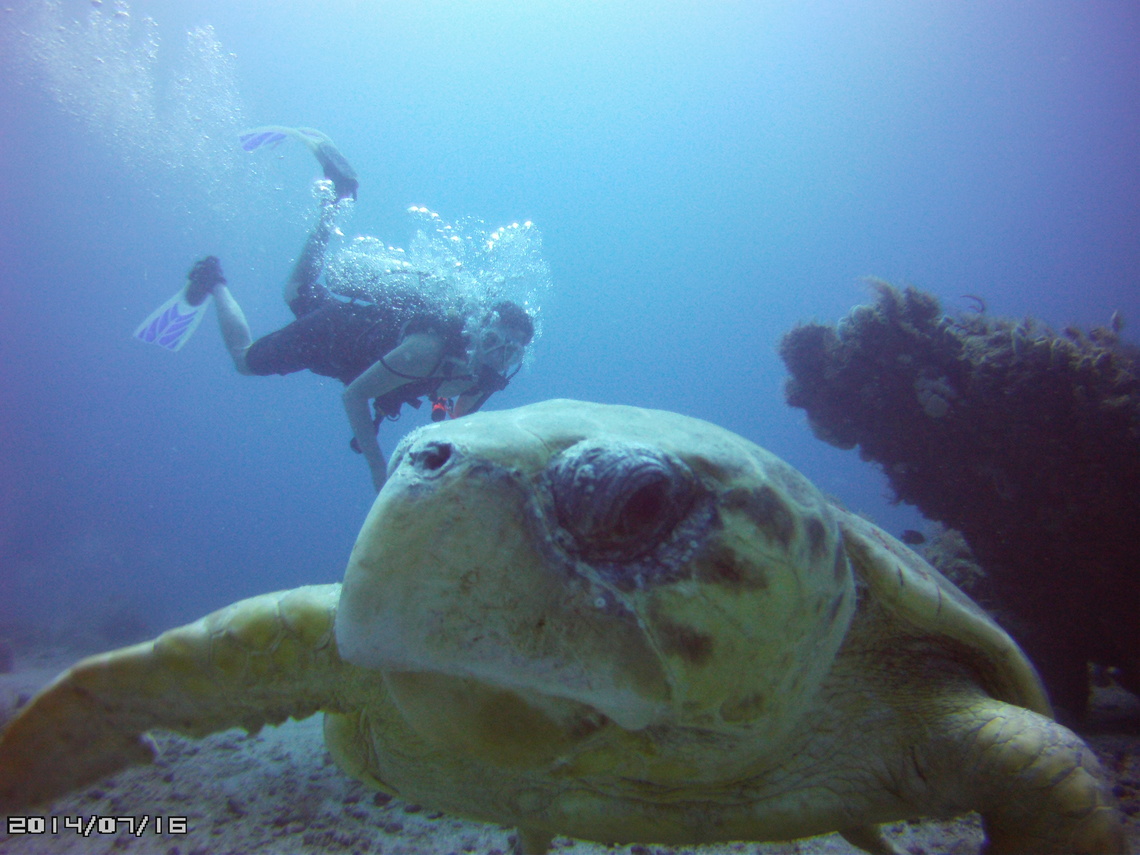 Salt Island | Top BVI Scuba Diving Site
RMS Rhone: RMS Rhone was a UK Royal Mail Ship that wrecked off the coast of Salt Island during a hurricane on October 29, 1867. This is such a massive and exciting site that you may want to dive here more than once.
Rhone Reef
Vanishing Rocks/Dry Rocks West: This location has a massive stand of pillar coral and abundant sea life, including sergeant majors and horse-eye jacks. Suitable for beginners to intermediate divers.
Great Camanoe Island
Lee Bay (Great Camanoe): 50 ft depth suitable for beginners. This site is on the south side of Lee Bay. Here you'll find a cave close to the island that appears to have been formed by lava flow—lots of crustaceans and fish call this area home.
Towing Point (Great Camanoe): At a depth of 70 feet, this site is best suited for intermediate to advanced divers due to its strong current. It's off the northwest tip of Great Camanoe, and you'll see many large boulders covered with soft corals. Look toward the open ocean for pelagics.
Diamond Reef (Great Camanoe): This BVI scuba diving site is suitable for all levels of divers and snorkelers. The reef is a small 200-yard-long wall—with varied and exciting sea life.
Guana Island
Monkey Point (Guana Island): A good site for diving and snorkeling. It's a gorgeous dive area teeming with colorful fish. Bring your underwater camera to capture the beauty.
Grand Central Station (Guana Island): An advanced dive off the northern coast of Guana Island. It consists of an underwater cavern system with one entrance at 60 ft and another close to the surface. Turtles and goliath grouper often make appearances.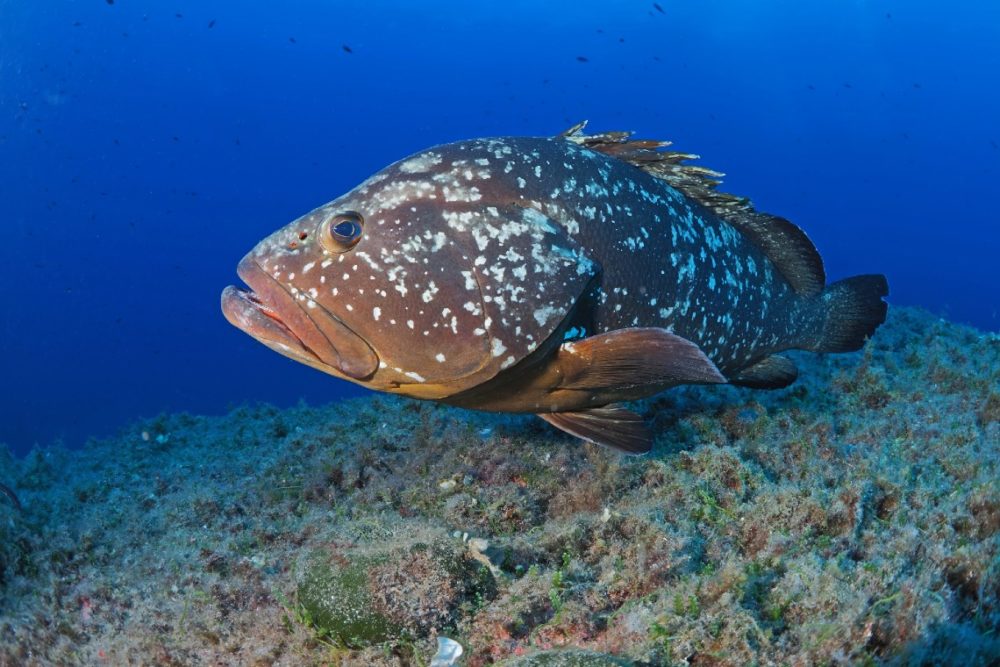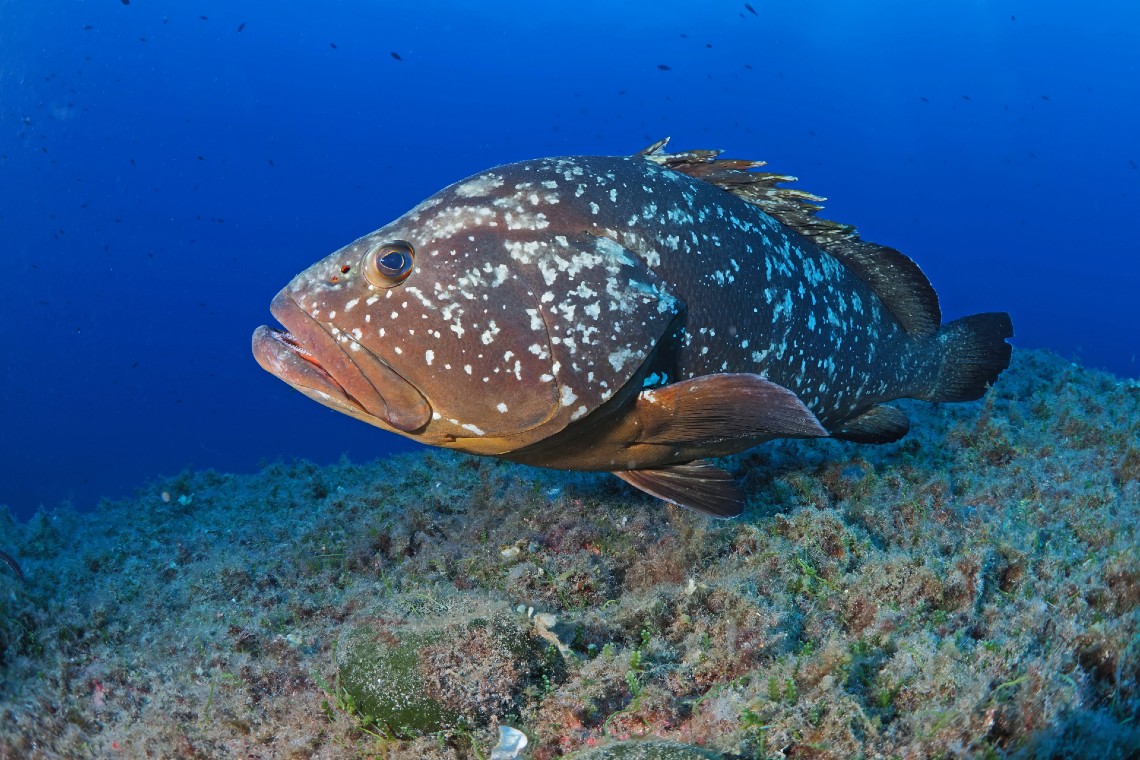 Shark Point (Scrub Island): Because of the strong current, this dive best suits intermediate to advanced divers. True to its name, you will most likely see sharks.
The Dogs
The Dog Islands get their name from sailors who moored nearby and thought they heard dogs barking onshore. However, it was actually the Caribbean Monk Seal, now extinct, that was making this barking sound.

Source unknown
The Chimney (Great Dog): This shallow dive is suitable for beginners and snorkelers. It is said to have been Jacques Cousteau's favorite dive spot, and rightly so because it is teeming with colorful marine life!
Coral Gardens (Great Dog): A large coral reef and shallow depth make this a perfect dive for beginners. In addition to the reef are the remains of a small commuter plane.
The Visibles (Cockroach Island): Strong currents make this a dive for more experienced divers. You'll find a wide range of marine life thriving here.
Seal Dog Rocks: Since Seal Dog Rocks are exposed to the ocean, this can be a fascinating dive. It is a popular hangout for sharks and rays.
Ledges/Dolphin Rocks (George Dog): An excellent summertime dive for beginners to advanced divers. See interesting underwater topography and schools of smaller pelagic fish, barracuda, tarpon, and mackerel.
Wall To Wall (West Dog): This site gets its name because the area is usually 'wall-to-wall' with fish. The current is strong here, so it's best for more advanced divers.
Joe's Cave (West Dog): Joe's Cave is well known for its fascinating underwater topography. Huge boulders on the sandy bottom provide excellent hiding spots for small fish, such as glassy sweepers and invertebrates.
The Flintstones (West Dog): The Flintstones site resembles the cartoon city of Bedrock, hence its name. The ledges and crevices here are perfect hiding spots for small fish, and the underwater plants attract larger fish, rays, and nurse sharks.
Ginger Island
Ginger Steps: Ginger Steps is a plunging three-step wall on the southwest side of Ginger Island. It is protected from currents and swells and offers excellent visibility. The steps provide hiding places for fascinating underwater animals. Swim through the warm blue water and see shellfish, angelfish, anthias, sea breams, pompanos, octopuses, squirrelfish, damselfish, snappers, grunts, moray eels, lobsters, barracuda, dolphins, eagle rays, turtles. The wide variety of species makes this a spectacular dive.
Alice's Backside/Ginger Patches: This site is almost always calm on the north side of Ginger Island, and you'll see all sorts of beautiful corals and sea creatures.
Alice In Wonderland: An intermediate-level site located off the south shore of Ginger Island. Arguably one of the best dives in the BVI, you'll discover sizeable mushroom-shaped coral heads, reef fish, turtles, and rays.
Tortola
Brewers Bay East (Tortola, North-side): An intermediate-level diving site at 40-70 ft. Huge boulders create exciting swim-throughs. Tropical fish, tarpon, and baitfish are plentiful. Check out the sandy bottom for rays and nurse sharks.
Brewers Bay West (Tortola, North-side): This site has large underwater pinnacles surrounded by big and small fish, rays, and sharks. The depth of 70-100 feet and strong current makes this an intermediate to advanced site.
Rogues Gallery
Gun Point
Explore and enjoy the BVI Scuba Diving Sites from your yacht or with a local dive company.

Luxury Yacht Charters
Dry Rocks East: An intermediate dive with a gorgeous tapestry of coral, and swirling schools of tropical fish, sharks, turtles, and crustaceans.
Devil's Kitchen: A rocky outcropping covered in sponges and corals. This area is prone to swells, so it's best for more experienced divers.
Markoe Point: Colorful reef area with underwater plants, beautiful fish, Baracuda, and lobsters. Enjoy exploring exciting nooks and crannies where small creatures hide.
Thumb Rock: This site gets its name from the vast underwater pinnacle, which looks like a giant thumb. Home to fantastic marine life such as rays, lobsters, and occasionally reef sharks and seahorses.
Wreck Alley: Four wrecks make up Wreck Alley — the Marie L, the Pat, the Beata, and the Island Seal. There's a large colony of garden eels that swim around the wrecks. Be sure to bring your underwater camera to this one. It is recommended for intermediate and advanced divers.
Cistern Point: At 20 to 40 feet, Cistern Point is perfect for beginner divers. The site gets its name from cistern-like holes in the reef. Keep your eye out for eels, nurse sharks, and tarpon.
The Wreck of the Chikuzen: A Korean refrigerator ship that sank in the BVI in the early '80s. It is home to countless rays, sharks, and larger game fish. This is one of BVI's exciting scuba diving sites and attracts a large variety of sea life.
Please call us today at 1 (321) 777-1707 or describe Your Vacation Vision to help you plan your fully-crewed private luxury yachting vacation! Inquire as soon as possible about your custom, crewed yacht charter.
You make the memories. We make the arrangements.