Virgin Gorda
Virgin Gorda is the second-largest island in the BVI. It was named Virgin Gorda, "Fat Virgin," by Christopher Columbus on his second voyage to the New World in 1493. To him, the island looked like a reclining woman.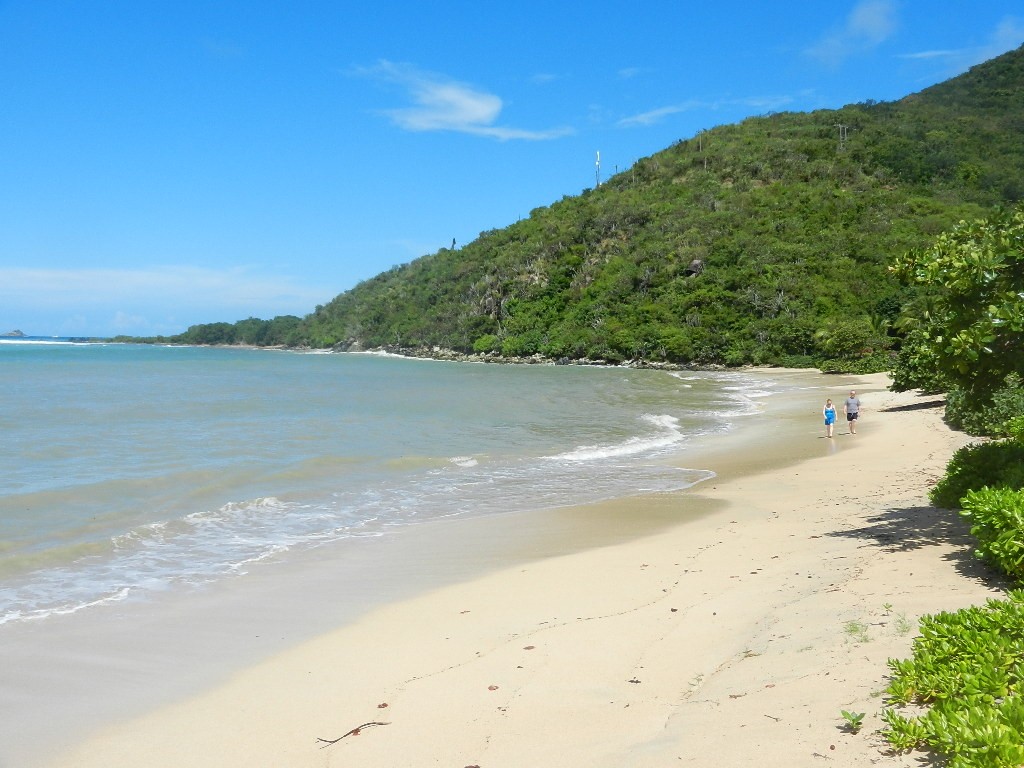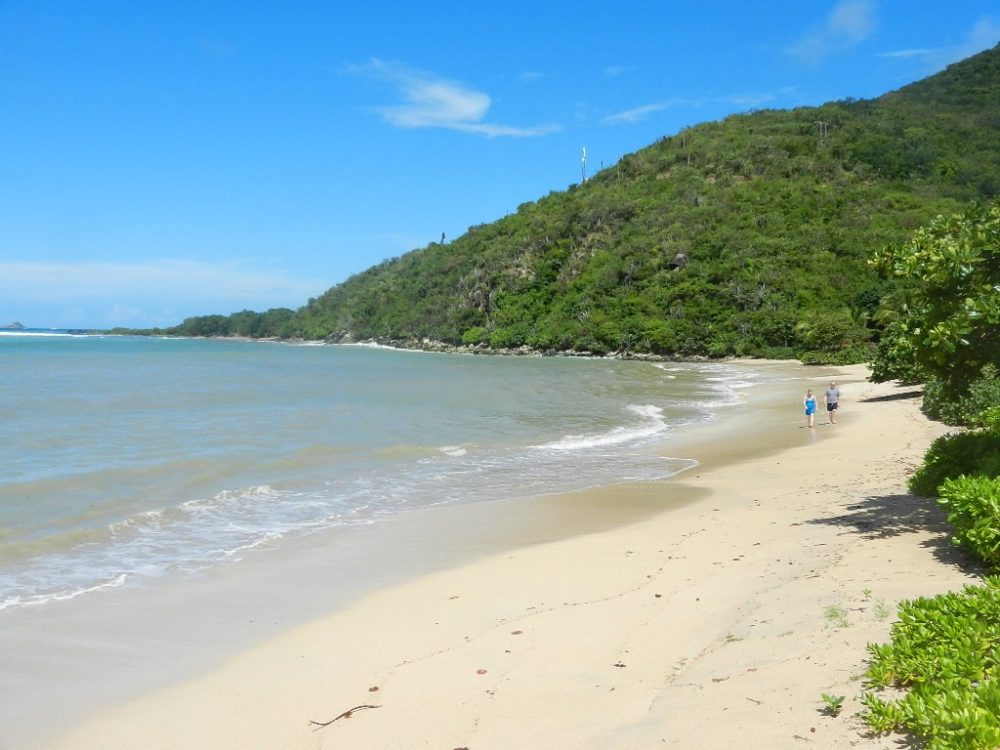 Weather
Virgin Gorda is tropically hot throughout the year. Because of trade winds, it is most pleasant from December to March, when the daily average temperature is around 77 °F. The hottest and most humid period is from May to October when the average is around 82 °F.
Virgin Gorda: Things to see and do
Enjoy the most well-known attraction on the island, "The Baths," a beach lined with giant boulders.
Visit Spanish Town, where you'll find lots of shopping and relaxed eateries.
Visit a national park or two. First, spend a day at Gorda Peak National Park. Hike to the island's high point, Gorda Peak, and you'll have a fantastic view of the surrounding islands. In addition, you'll find a trail network leading to scenic views from the island's highest peak. Next, go to Little Fort National Park. You'll find this hidden gem amongst the enormous boulders at Fort Point, between Spanish Town and Big Trunk Bay.
Walk or swim at the unspoiled beaches at Savannah Bay, Pond Bay, Devil's Bay, Mahoe Bay, or Spring Bay.
Explore history at the Cornish Copper Mines.
Get a feel for diving at BVI SNUBA in Leverick Bay.
Indulge yourself with delicious cuisine at one of the many top restaurants.
Marinas
The Marina at Oil Nut Bay: This state-of-the-art Marina includes 93 berths that are ideally situated in the natural harbor of Deep Bay. The secure alongside mooring can accommodate yachts up to 130 feet and a draft of up to 8 feet. Berths are privately owned by Oil Nut Bay homeowners and are also available for nightly reservations. Mooring balls are available in Deep Bay. Oil Nut Bay highly discourages anchoring in Deep Bay and Eustatia Sound to protect the delicate marine environment.
Virgin Gorda Yacht Harbor: 93 slips for yachts with up to 140′ LOA and 9′ draft. Amenities include complimentary trash removal with dockage, ice, diesel and gasoline, water, and electricity. Hourly, overnight, weekly or long-term dockage is available.
Leverick Bay Resort & Marina: 36 moorings and slips with 110 and 220-volt electricity. Facilities include water, power, ice, fuel, a pool, and showers. In addition, there's a grocery store, bar and restaurant, retail shopping, SNUBA, boat rentals, and accommodations.
Please contact us at 1 (321) 777-1707 or complete our contact form to start planning your yacht charter vacation! It's never too early, or too late to inquire about your bespoke private yacht charter.
You make the memories. We make the arrangements.