Exuma to Harbour Island Itinerary
On this week-long Exuma to Harbour Island Itinerary, you'll see the best of the Bahamas. Note that this is only a sample itinerary. We will customize your itinerary based on your interests, desires, and weather during your charter.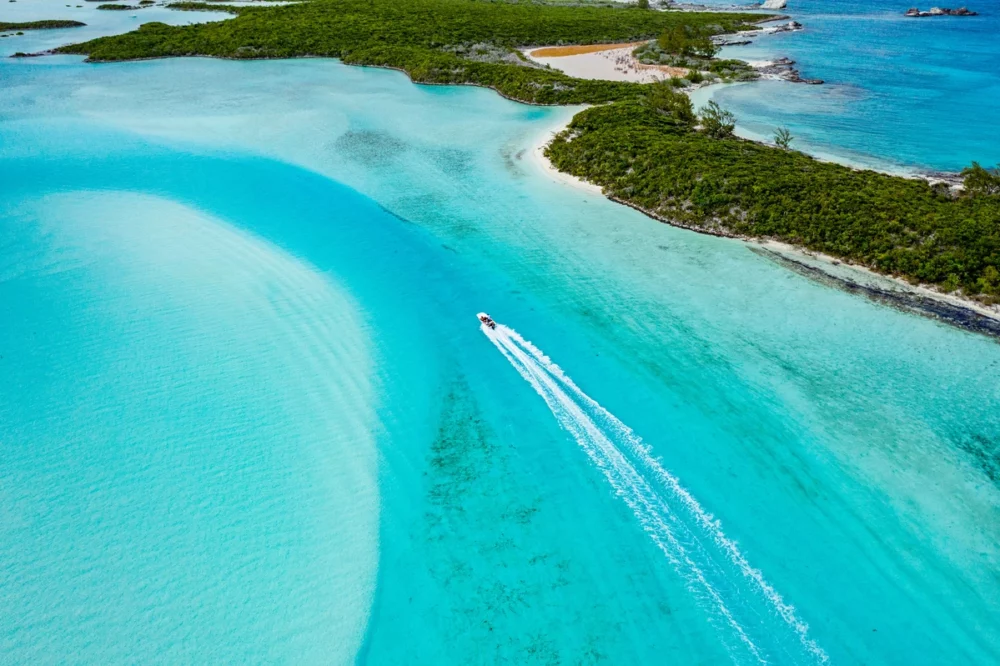 Day 1 | Nassau to Warderick Wells
Meet your captain and crew at the Atlantis Marina on Nassau's Paradise Island. After a brief safety meeting, they set sail for Warderick Wells. Anchor and explore the Exuma Cays Land and Sea Park, a marine preserve with brilliant coral reefs. Back on the yacht, dry off, and enjoy dinner on the deck.
Day 2 | Staniel Cay
En route to Staniel Cay in the Exumas Bahamas, you may want to stop at Big Major Cay. This protected anchorage is perfect for kayaking, snorkeling, and paddleboarding watersports. Make sure to offer fruits and vegetables to the resident swimming pigs.
In the afternoon, head to Thunderball Grotto. This is another beautiful spot to snorkel.
Day 3 | Compass Cay Exumas Bahamas
Compass Cay is located midway up the Exuma's. You'll find friendly nurse sharks at the dingy dock on Compass Cay Marina. Visit Rachel's Bubble Bath, a crystal-clear blue lagoon with a natural pool of bubbles.
The bubbles form when ocean waves spill over its edge. A turquoise-watered paradise awaits you.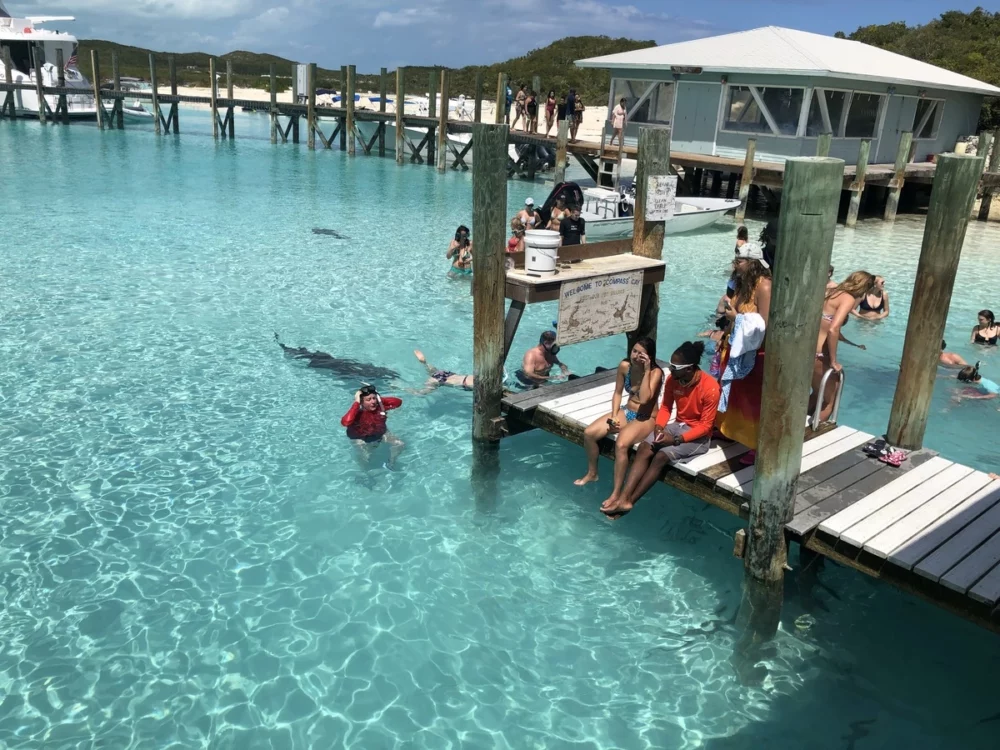 Day 4 | Shroud Cay Exumas Bahamas
This uninhabited cay is part of the Exuma Land and Sea Park. It's a nursery for sea turtles, conch, lobster, and an endless variety of fish.
Explore the tidal creek by tender to view the wildlife. Take a hike to the highest vantage point for an incredible panoramic view. Enjoy an icy pina colada on the soft sand beach in the evening.
Day 5 | Highbourne Cay
On the way to Highbourne Cay, stop at Allan's Cay. Go ashore to feed fruit to the tame iguanas. They are dragon-like throwbacks to prehistoric times. The Exumas are the only location in the world where these endangered rock iguanas can be found.
Cruise past Norman Cay, a former hideaway for drug smugglers whose wrecked planes lay on the reef. Arrive at Highbourne Cay and explore the fascinating ruins of old watermelon plantations.
Day 6 | Harbour Island
Harbour Island is famous for its coral-pink sand. This is another beautiful place to snorkel or dive for remnants of shipwrecks.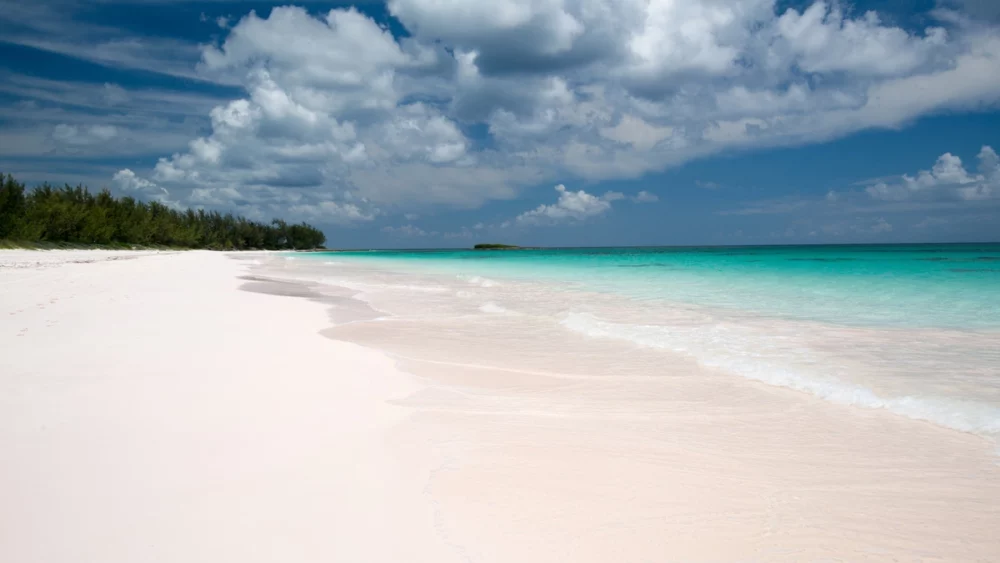 Visit the marina at "Bri'land" and rent a golf cart, the island's primary mode of transportation. Explore the narrow streets lined with pastel-colored houses and cocktails at the Pink Sands Resort.
Day 7 | Nassau/End Exuma to Harbour Island Itinerary
Return to your starting point in Nassau and end this Exuma to Harbour Island Itinerary until next time.
This itinerary suits motor yachts, catamarans, and power catamarans. Let us help you choose the perfect yacht and crew for your Exuma to Harbour Island Itinerary.
Please call us today at 1 (321) 777-1707 or describe Your Vacation Vision to help you plan your fully-crewed private luxury yachting vacation! Inquire as soon as possible about your custom, crewed yacht charter.
You make the memories. We make the arrangements.