Warderick Wells Cay
Warderick Wells Cay is home to the Exuma Cays Land and Sea Park, and it stretches from Wax Cay Cut in the north to Conch Cut in the south. Note that all living and dead wildlife is protected. For this reason, visitors may not take anything from the park, including rocks and sand.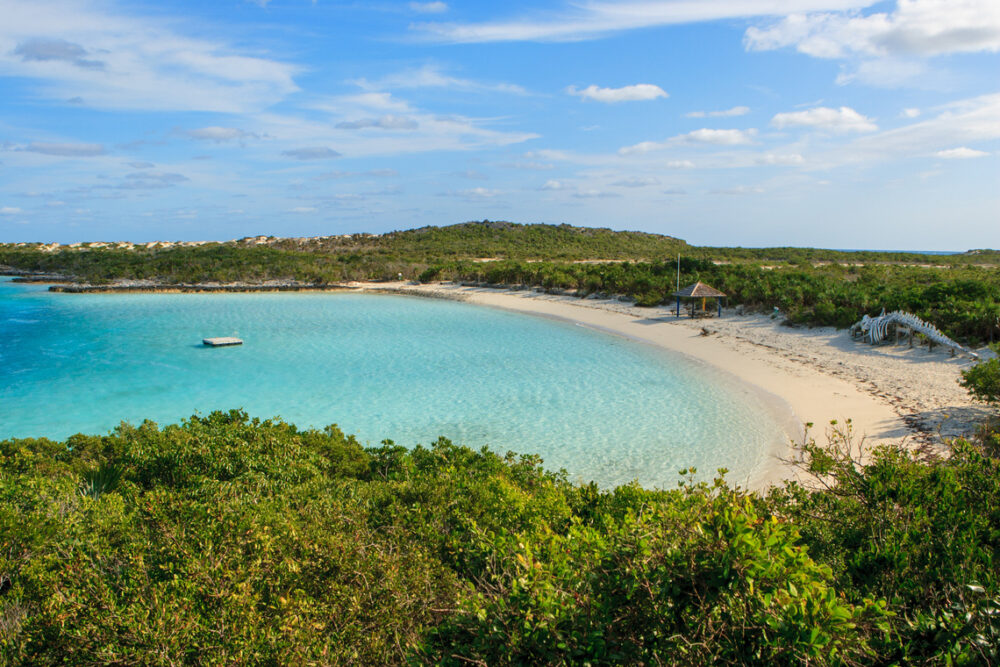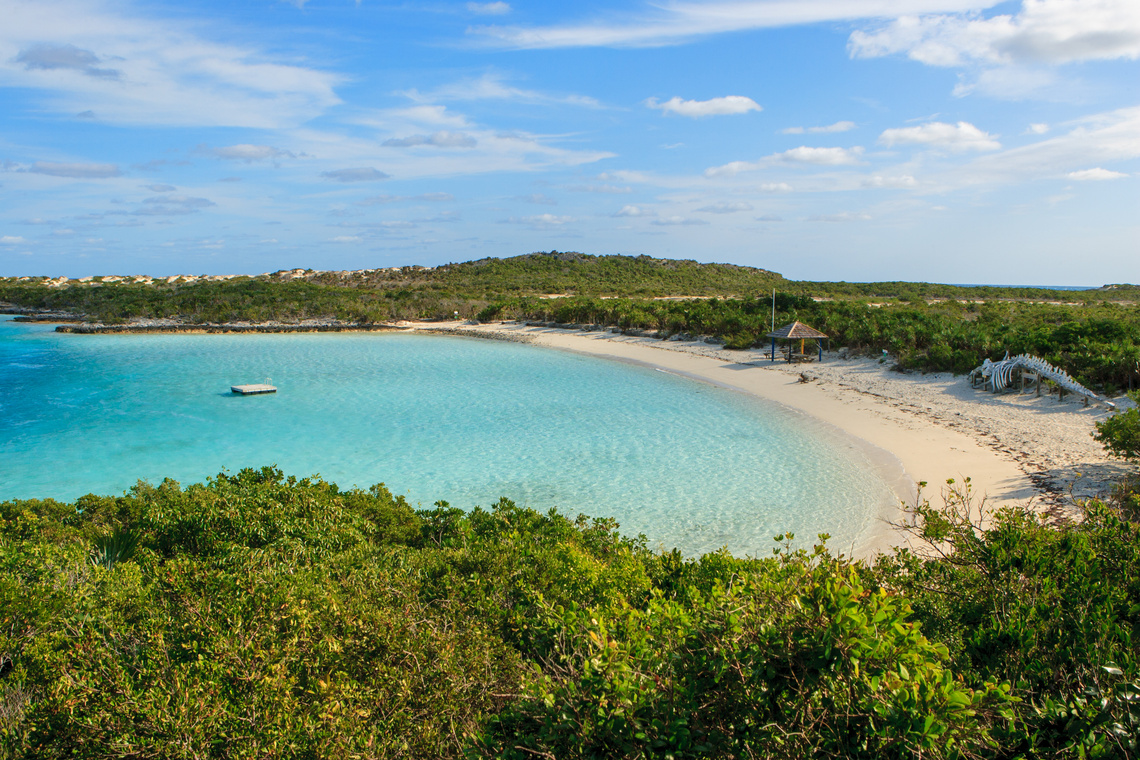 Be sure to bring all supplies when visiting the park, as there are no available supplies, including water. There is a small gift shop at the park headquarters, and the proceeds go to support the park. There are no bathrooms, showers, or other shoreside facilities.
Warderick Wells Cay | Weather
The weather is very similar to the other cays in the Bahamas. The summers are hot and mostly cloudy; the winters warm and mostly clear; and it is windy year round. The temperature typically varies from 70°F to 88°F and is rarely below 66°F or above 90°F.
Warderick Wells Cay | Things to see and do
Snorkel at Brad's Reef at Long Cay. The underwater world is teeming with colorful reef fish and other tropical marine life.
Hike Boo Boo Hill, the tallest hill on the cay. It's a short hike to the peak of Boo Boo Hill and easy enough for most visitors. The top of the hill provides stunning views of the surrounding waters.
See the skeleton of a 50-foot sperm whale on display at the entrance to this protected area. Although it died after ingesting a plastic bag in the ocean, the sperm whale didn't die in vain. It stands as a reminder for visitors to be mindful of the environment.
Explore the island. There are several marked walking paths where you can observe the island's abundant plant and animal life. You may see curly-tailed lizards, Bahama mockingbirds, white-tailed tropicbirds, and yellow warblers.
Look for caves.
Kayak and look for nurse sharks and other marine life.
Marinas
There are no marinas at Warderick Wells Cay. Also, anchoring is prohibited so yachts don't destroy the coral and sponges. However, moorings are available for ten dollars per night. The fees provide needed revenue for the park and guarantee the coral and sponges will remain for future generations to enjoy.
Please call us today at 1 (321) 777-1707 or describe Your Vacation Vision to help you plan your fully-crewed private luxury yachting vacation! Inquire as soon as possible about your custom, crewed yacht charter.
You make the memories. We make the arrangements.