Shroud Cay
Shroud Cay is the northernmost cay in the Exuma Land and Sea Park, an uninhabited cay owned by Exuma Park. This archipelago of cays and rocks surrounds a shallow tidal mangrove salt marsh that creates a unique nursery for conch, lobster, sea turtles, birds, and a myriad of fish.
The landscape of this area changes from year to year due to winds and waves.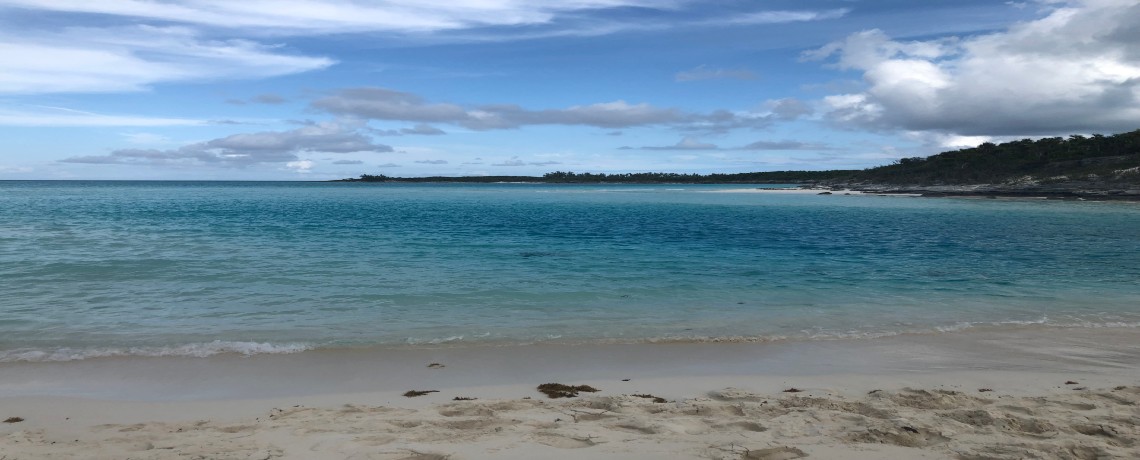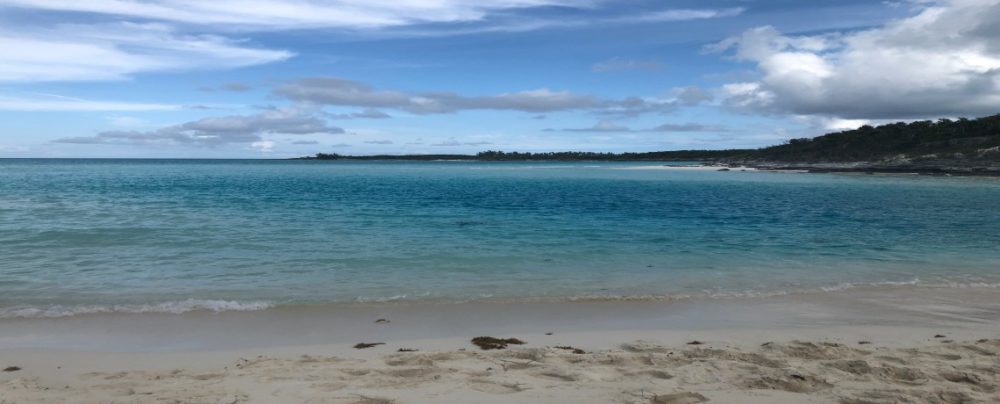 Weather
The weather is excellent on Shroud Cay year-round, and it is warm to hot in the summer and mild in the winter. Expect occasional passing rain showers.
Shroud Cay: Things to see and do
Explore Camp Driftwood Beach and hike to the highest point of the cay for fantastic views. The camp was built in the 1960s by Ernest Scholtes.
Kayak. Shroud Cay has channels of mangroves that you can spend the afternoon kayaking through at high tide. You can also SUP on the calm waters.
Snorkel.
Hike. Make your way to the highest vantage point for panoramic views.
Dive. The Wax Cut Drift Dive boasts stunning coral formations.
Jump in the washing machine. This unique area of zipping currents runs around a little beach peninsula. If you jump in the current on one side of the point, it will wash you around to the other side, thus earning its name "the washing machine."
Explore the fascinating rock formations. Be sure to wear shoes as the rocks can be very sharp.
Relax on the beach, The beach here is rocky and mixed with white sand. Although the beach is rocky, you can find sandy areas for sunning and beach games.
Look for wildlife. Shroud Cay is home to a variety of wildlife. Sea turtles find refuge in the cay's mangroves.
Marinas
There are no marinas on Shroud Cay. Anchor offshore and take your dinghy to land.
Please contact us at 1 (321) 777-1707 or complete our contact form to start planning your yacht charter vacation! It's never too early, or too late to inquire about your bespoke private yacht charter.
You make the memories. We make the arrangements.