Bahamas Sample Yacht Charter Itineraries
Bahamas charter itineraries can take you to places in more than 100,000 square miles and over more than 600. It stretched from Grand Bahama to Acklins Island in the south, just north of the Turks and Caicos. Of course, you won't have enough time to see everything in a week or two! For more, head to our guide to chartering in the Bahamas.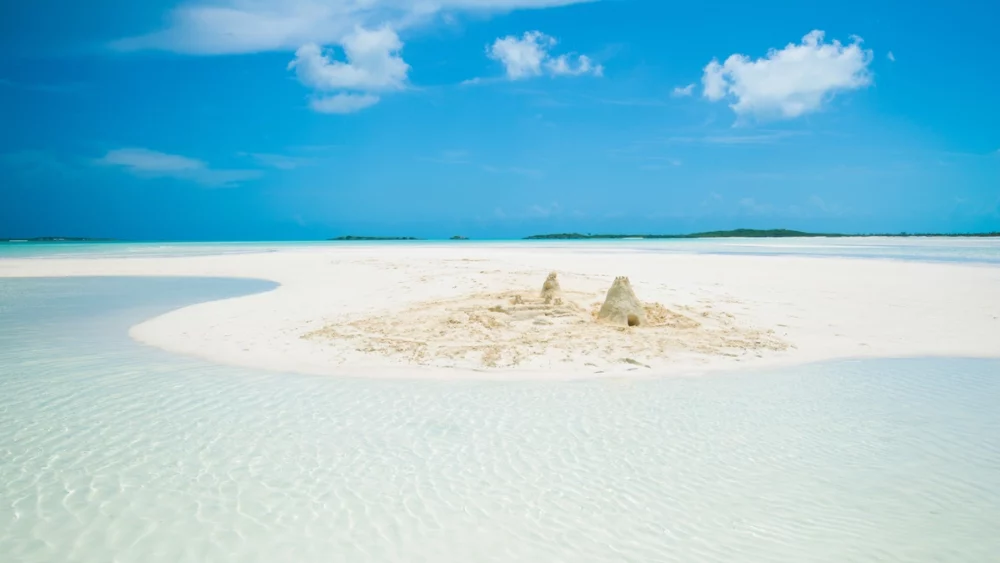 You can spend years cruising the islands and cays of the Bahamas. There are many crewed yachts available for your Bahamas yacht charter. Sample itineraries include beautiful destinations such as Shroud Cay, Highbourne Cay, Staniel Cay, and more.
The Bahamas | Things to Do
Set sail on the Bahamas' famous blue water and try deep-sea fishing
Relax on the deck with your friends and enjoy the sunshine.
For nightlife, Nassau and Paradise Island offer glittering excitement
Rent a golf cart and explore an island. Harbour Island, Nassau, Bimini, and Staniel Cay are some islands offering golf cart rentals.
Quiet morning swims or afternoon kayaking on countless secluded beaches and anchorages throughout the Bahamas
For unique experiences, how about swimming with the sharks at Compass Cay or with the pigs at Big Major Cay?
Make use of the variety of water toys on your yacht. Inflatables, towables, water skis, jet skis, Seabobs, and standup paddle boards (SUP) are some of the fun toys on many power yachts and catamarans.
Places to See
There are many places to see in the Bahamas, both above the water and below.
Colorful coral reefs and shipwrecks as you scuba or snorkel.
Nassau straw market. This world-famous market offers handmade Bahamian crafts, straw hats, bags, dolls, and more.
Marine habitat at Atlantis on Paradise Island. Discover lagoons, caves, coral formations, and underwater ruins filled with colorful marine life. There are over 250 marine species in this open-air marine habitat. It includes sharks, rays, barracuda, eels, and critically endangered Smalltooth sawfish.
Staniel Cay Yacht Club
Exumas Land and Sea Park
The better-known Bahamas charter itineraries are The Abacos Islands, the Exuma Island Chain, and a combination of the Exumas and Eleuthera. Each area is unique in its appeal. Currently, The Exumas are the most popular charter area in the Bahamas.
Most motor-yacht charters depart from Nassau, either doing a round-trip or a one-way ending in Norman, Staniel Cay, or Georgetown, Great Exuma. This area offers sandy beaches for picnics, private islands for exclusive use, and a few settlements or villages.
Take a look at ROCKET ONE, a luxury charter yacht that is available in the Bahamas. For more yacht options, please visit our Bahamas motor yacht charters.
For the more active clients who charter a fast boat, visiting Harbour Island, Spanish Wells, and Eleuthera from Nassau is an alternative. The Abacos is an alternative for those seeking more local interaction with beaches, fishing, bars, restaurants, and resorts. Weather permitting and planning, you can choose the right experience for your party.
Please call us today at 1 (321) 777-1707 or describe Your Vacation Vision to help you plan your fully-crewed private luxury yachting vacation! Inquire as soon as possible about your custom, crewed yacht charter.
You make the memories. We make the arrangements.