Romantic Experience! Luxury Yacht Charter Honeymoons
Luxury yacht charter honeymoons fulfill the dream of cruising around idyllic islands on your private yacht with the love of your life. Imagine spotting your private yacht in the distance as you stand barefoot on a private beach in the Caribbean, Tahiti, or the Mediterranean.
A luxury yacht charter honeymoon may be the perfect way to start your life together. With a luxury yacht charter honeymoon, you can create special memories with your partner that will last a lifetime. From exploring hidden coves to dining at romantic restaurants, there is something for every couple to enjoy.
Your honeymoon will be extraordinary. Select from a wide array of incredible crewed motor yachts, catamarans, sailboats, and motor sailers. You can also celebrate your wedding aboard a yacht and continue on your dream honeymoon.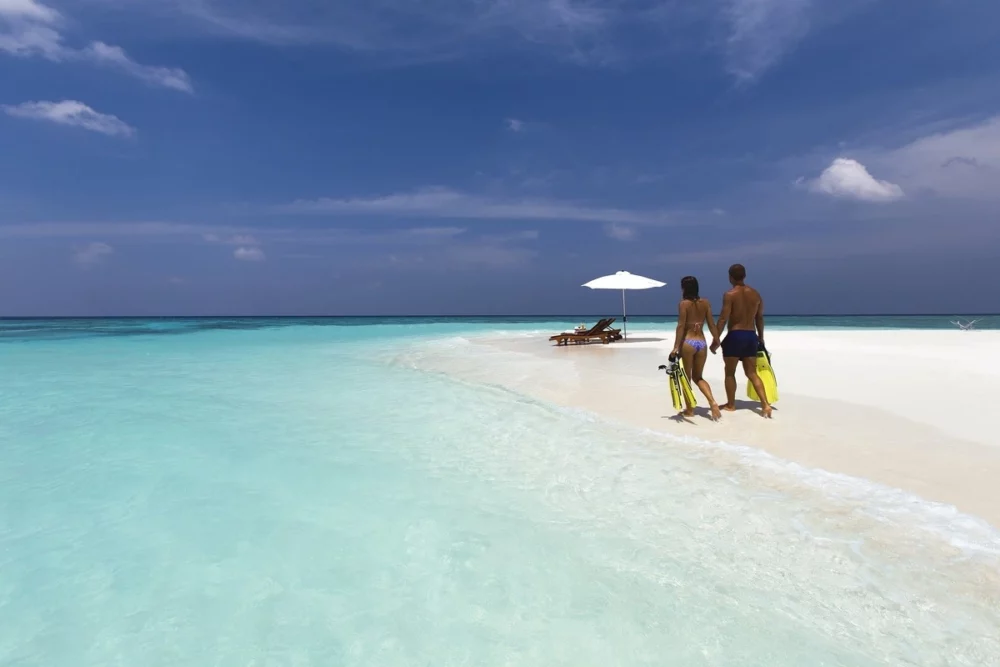 Why Choose a Luxury Yacht Charter?
A luxury yacht charter also offers many benefits that other honeymoons don't. You can access top-of-the-line amenities such as Jacuzzis, expansive decks, grand salons, and private staterooms with a yacht charter. Plus, you'll have all the freedom you want to explore and discover new sights, whether you choose to cruise along the coasts or relax on deck. And best of all, you can customize your experience according to your needs, from the itinerary to the cuisine.
What to Expect on Board
When you book a luxury yacht charter for your honeymoon, you can expect to experience luxurious living on the open water. From the moment you board, you will receive attentive and personalized service from the captain and crew. They will meet your every need so you can enjoy a worry-free experience.
The Interior of Your Yacht
The yacht's interior is just as exquisite as the exterior, providing all the comforts of home and more. Each room is decorated elegantly and sophisticated, with modern amenities like flat-screen televisions and air conditioning. And depending on the size of the yacht, you can expect access to spacious living areas and all of the amenities you would expect from a high-end resort.
Activities
On board, you have a variety of activities to choose from, whether fishing or sunbathing on deck, taking a dip in the ocean, or indulging in some spa treatments. You can also expect access to water sports equipment such as jet skis, kayaks, and paddle boards.
A luxury yacht charter can provide everything, regardless of your desired experience. You can expect the best in service, comfort, and luxury from setting foot on board until the end of your journey.
The Food
Regarding a luxury yacht charter honeymoon, you can expect to indulge in some of the most incredible food available. The chefs aboard are experienced and have trained with top Michelin-starred restaurants, so you will surely enjoy every meal. You can choose from various international cuisines and styles daily, like French, Italian, Japanese, and more.
The chefs are experts at preparing your favorite dishes and local specialties that will tantalize your taste buds. Every meal is made from the freshest ingredients, with all dietary needs being considered. Plus, with a chef on board to cater to your every need, you can rest assured that it will be expertly prepared no matter your request.
You can also request private dinners under the stars or romantic candlelit dinners on the yacht's deck. You're sure to find it here, no matter what culinary experience you're looking for on your luxury yacht charter honeymoon.
Romantic Yacht Destinations | Honeymoons
On your first memorable trip as a married couple, there are many exciting and intriguing places to visit. These include:
On a luxury yacht charter honeymoon, you'll have the ultimate privacy and the ability to stay in a port as long or as short as you want. Moreover, you'll take home memories that will last a lifetime.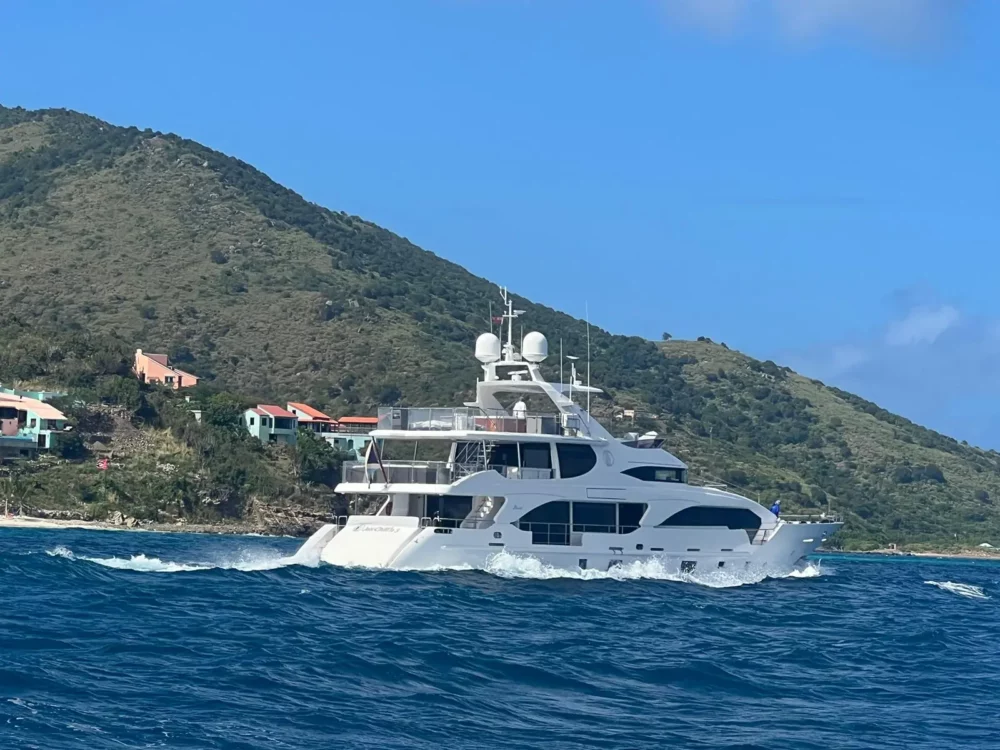 Honeymoon Experiences
Your time spent celebrating this momentous occasion should be expertly tailored to you. We will work with you to craft a unique and personalized trip to suit your preferences and most grandiose wishes. Whether you'd like to go diving off the coast of Belize or visit the incredible ecosystem of the Galapagos, we can help you. Have you always dreamt of wine tasting along Italy's Amalfi Coast or Croatia's Dalmatian Islands? It's all possible on a luxury yacht charter honeymoon. You can also view more information on luxury wedding charters.
For more inspiration on the types of experiences we can help you with, please see our experiences and start dreaming today.
Please call us today at 1 (321) 777-1707 or describe Your Vacation Vision to help you plan your fully-crewed private luxury yachting vacation! Inquire as soon as possible about your custom, crewed yacht charter.
You make the memories. We make the arrangements.