Luxury Yacht Charter 'Freedom' Impresses at Brokers' Luncheon
There are meals in a person's lifetime that surpass their duties of simple sustenance and instead become bookmarked moments. For example, my grandmother's comforting biscuits and molasses on a cold winter morning, a seven-course meal at a four-star restaurant in Paris, and most recently, my luncheon on M/Y Freedom 120 at the BVI Boat Show at Nanny Cay, Tortola are among the small handful of these life-changing food experiences.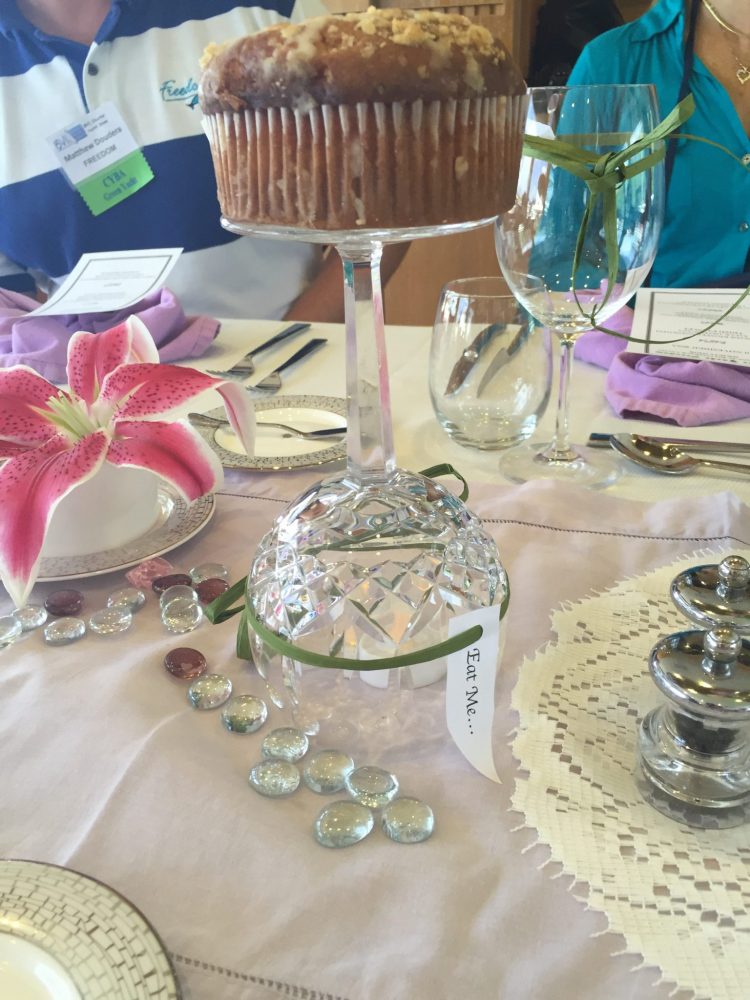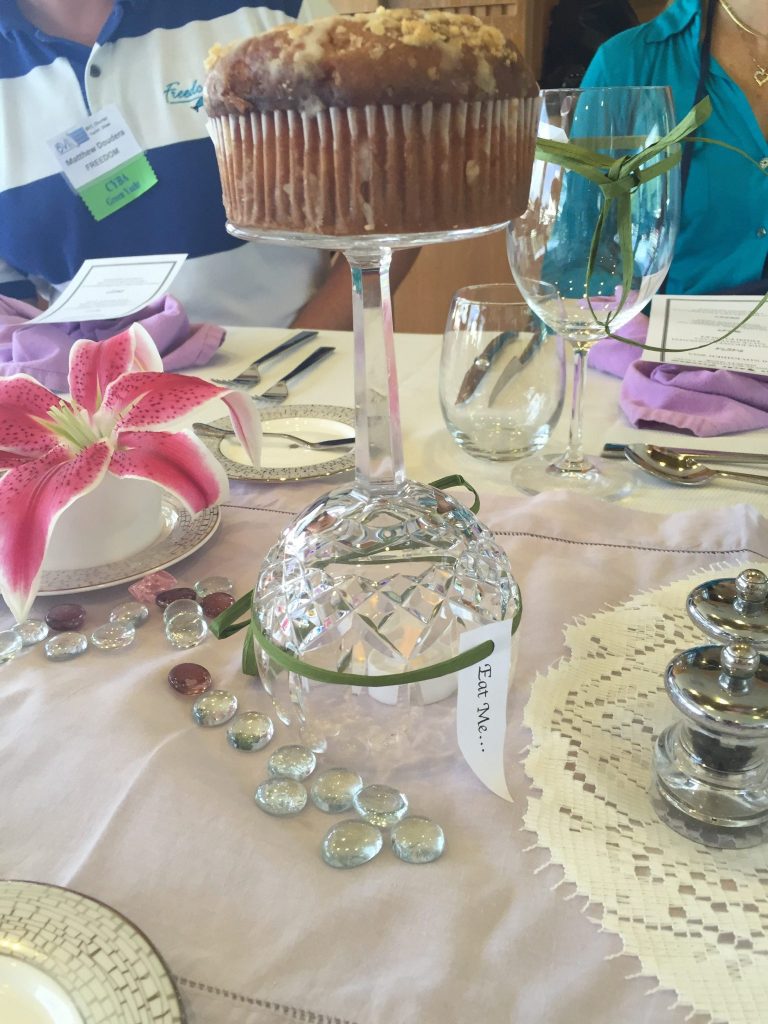 Since the table was set so perfectly, I knew the meal was to be memorable. Tables were creatively decorated in an "Alice in Wonderland" theme. Scrumptious-looking pastries and cakes nestled among fresh flowers. The morsels were balanced on crystal plates with small signs that read "Eat me…" and "Drink me…" just as in the original tale.
The Dishes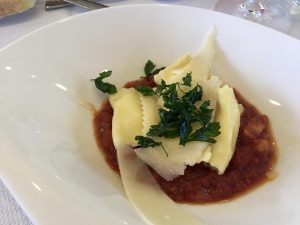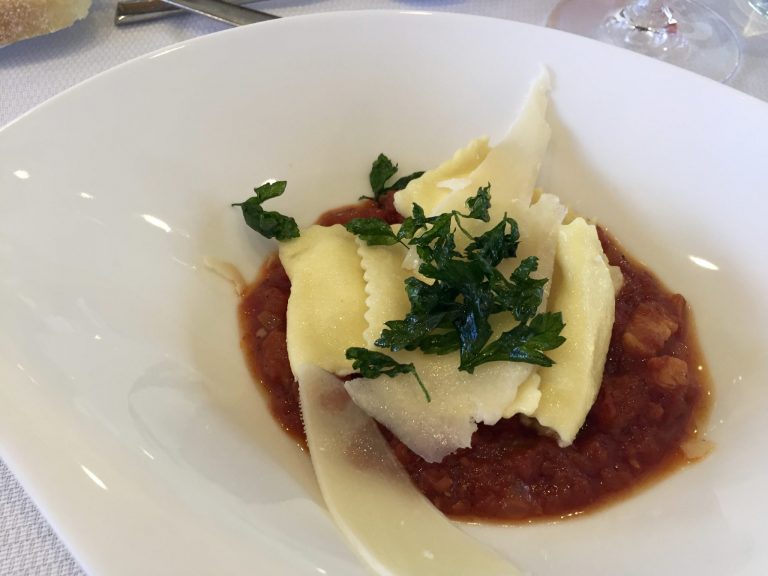 Captain Matt Doudera joined us at the table and award-winning chef Joseph Stiles introduced himself before returning to the kitchen to oversee the meal. The first course was Homemade Ricotta Agnolotti with Sauce Amatriciana with Fried Parsley. Warm and pillowy, the Ricotta Agnolotti sat atop a warm puddle of bright, fresh tomato Sauce Amatriciana with large shavings of Parmesan and fried Parsley.
Next came Pan Seared Beef Tenderloin, Salt Roasted Beets, Grilled Little Gems, with a Roquefort Aioli. The creamy swath of Roquefort Aioli complimented not only the beef but the tangy Salt Roasted Beets as well.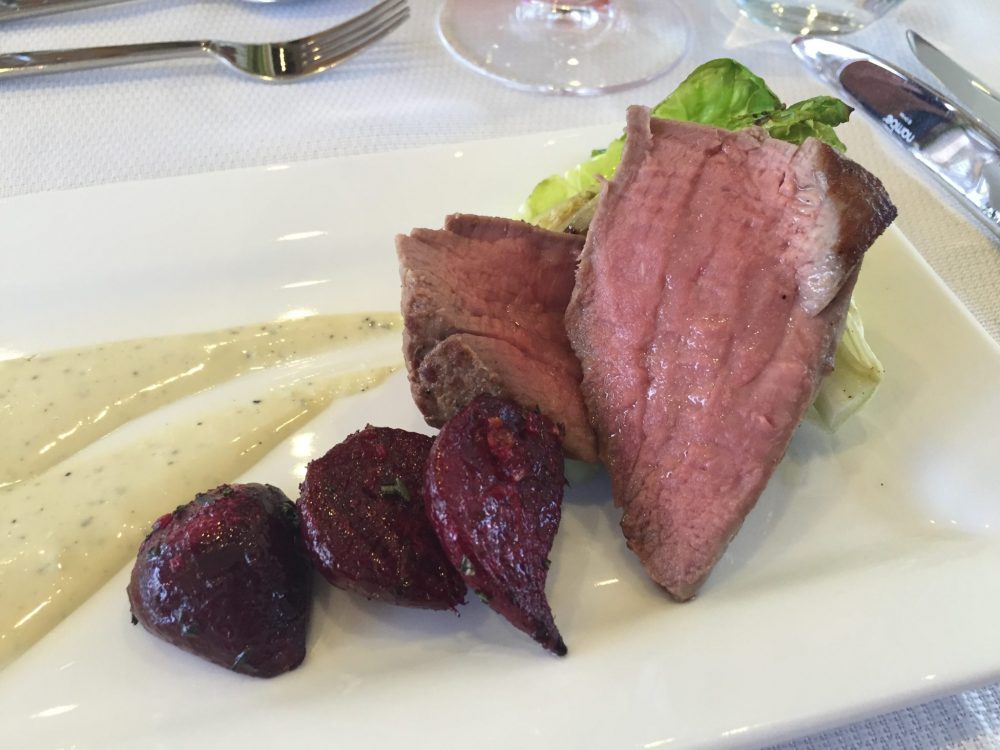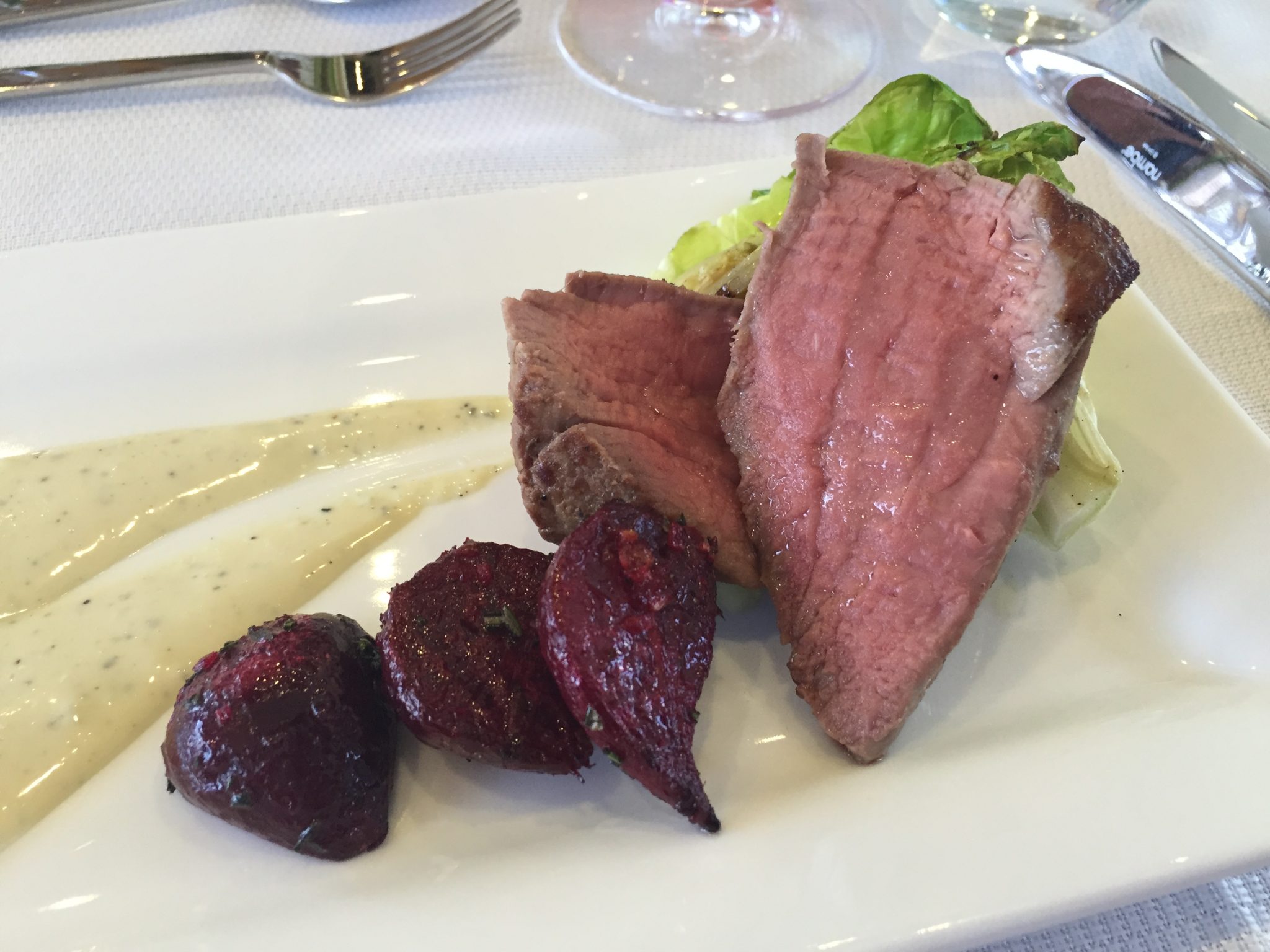 Finally, the delicious dessert! A Pistachio Gelato Profiterole drizzled with Chocolate Ganache and surrounded by bites of Almond Brittle. The nutty flavors of the soft gelato and almond brittle combined well with the bittersweet chocolate ganache. It all balanced beautifully with the flaky profiterole that served as the base of the treat.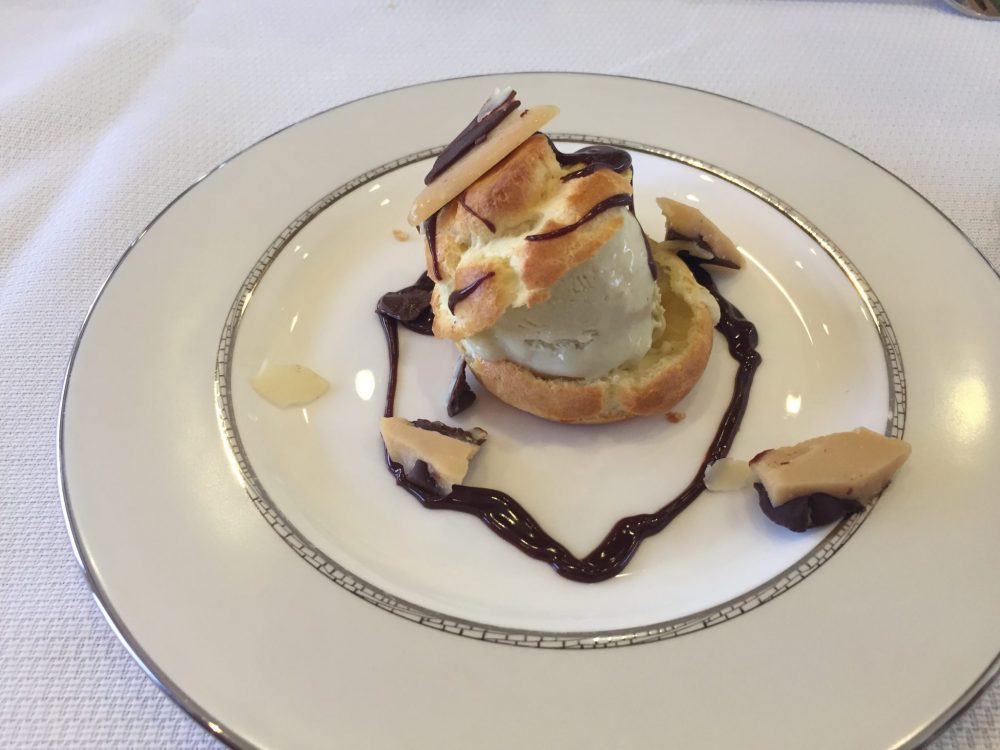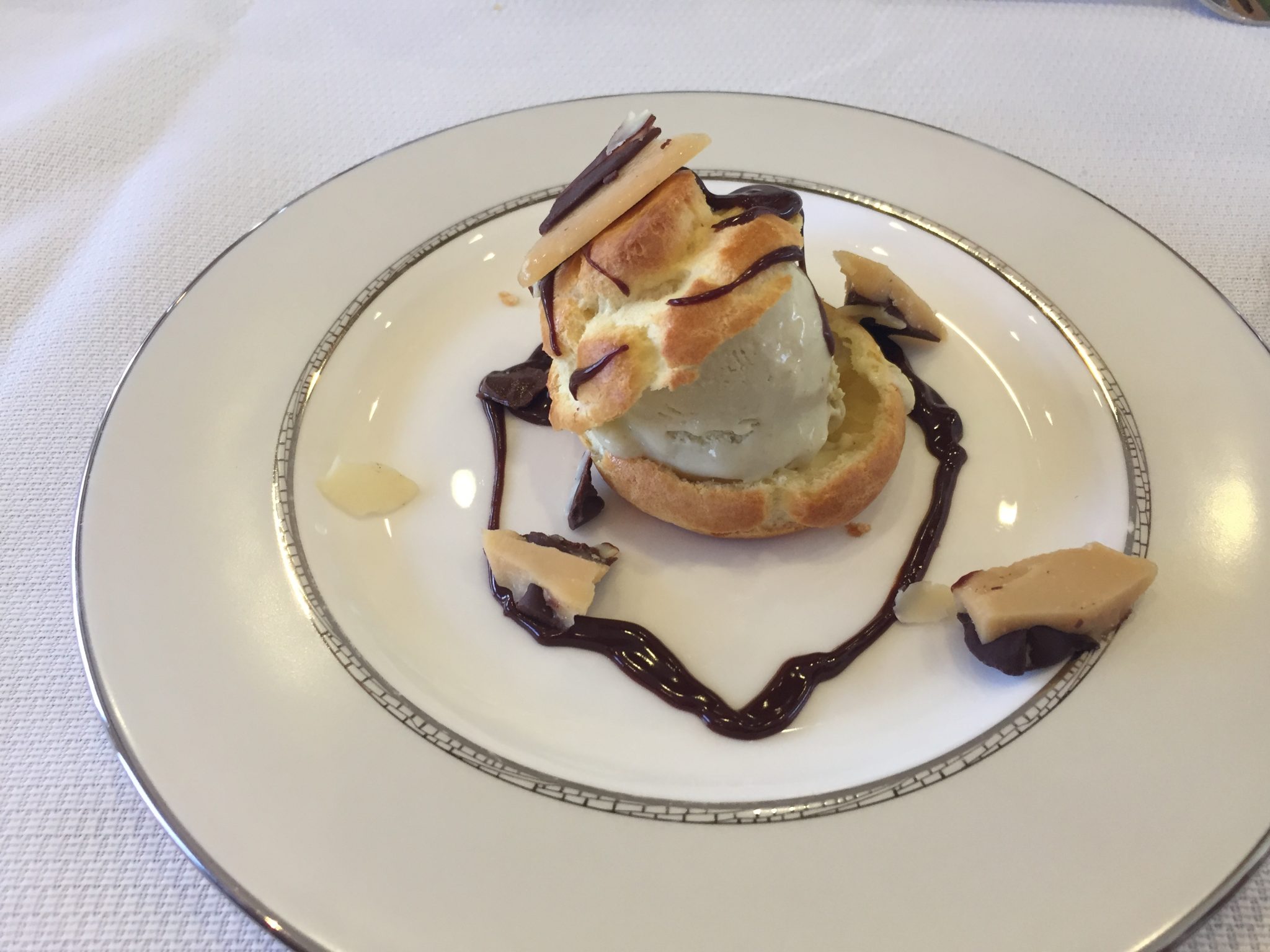 The gourmet meal aboard a spectacular motor yacht in the Virgin Islands was like a dream.
For more information about charter yacht Freedom 120, contact CKIM Group at (321) 777-1707.
You make the memories. We make the arrangements.
Please call us today at 1 (321) 777-1707 or describe Your Vacation Vision to help you plan your fully-crewed private luxury yachting vacation! Inquire as soon as possible about your custom, crewed yacht charter.
You make the memories. We make the arrangements.