Luxury Wedding Charters
Luxury wedding charters can become a reality when you call us to arrange a personalized yacht charter celebration experience. We can help you plan your marriage and honeymoon trip onboard a fabulous luxury yacht in a beautiful destination. We offer crewed yacht charters ranging from four days to multiple weeks.
Presently, we do not specialize in single-day wedding events.
The Benefits of a Yacht Wedding & Honeymoon
There are many benefits of having your wedding on a yacht, such as an exclusive venue for the ceremony and the reception, picturesque locations — perfect for photos — and a top-notch crew to prepare five-star cuisine.
Moreover, once the ceremony is over, you can immediately set sail on your honeymoon in the Caribbean, Mediterranean, or South Pacific.
Romantic and Tropical Locations Await
Begin your happily ever after in a tropical paradise or amidst historical elegance. You can choose from idyllic islands such as Antigua, Anguilla, the British Virgin Islands, or the Grenadines in the Caribbean. You may want to marry on the yacht's sunny breeze-bathed deck or a warm sandy beach.
Alternatively, you can sail around the Greek Islands, Croatia, or Italy's historic seaside villages. Either way, our luxury wedding charters will provide unforgettable days and nights of honeymoon celebration.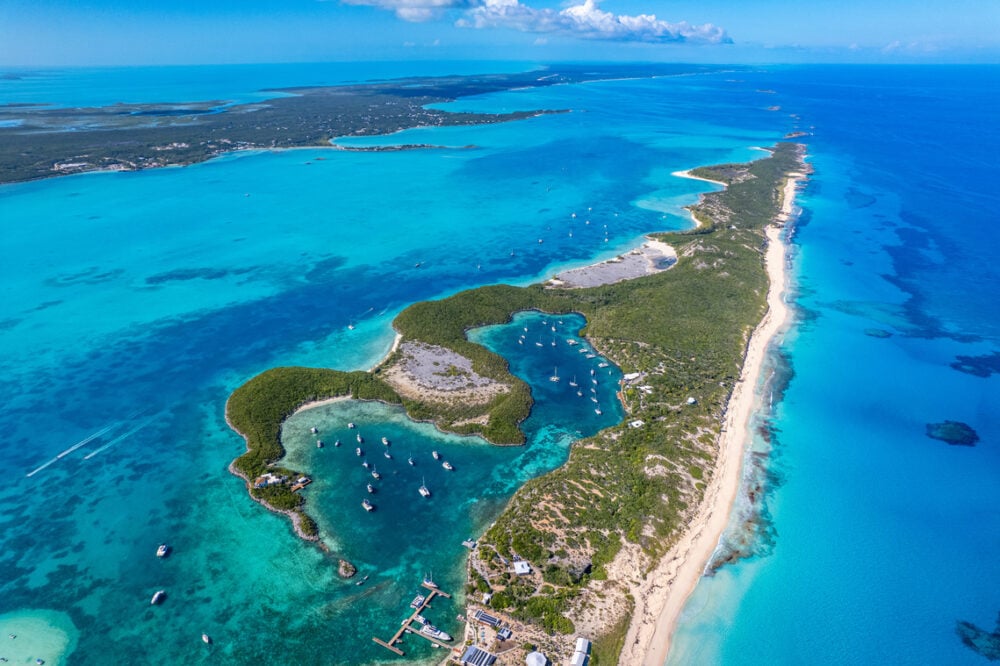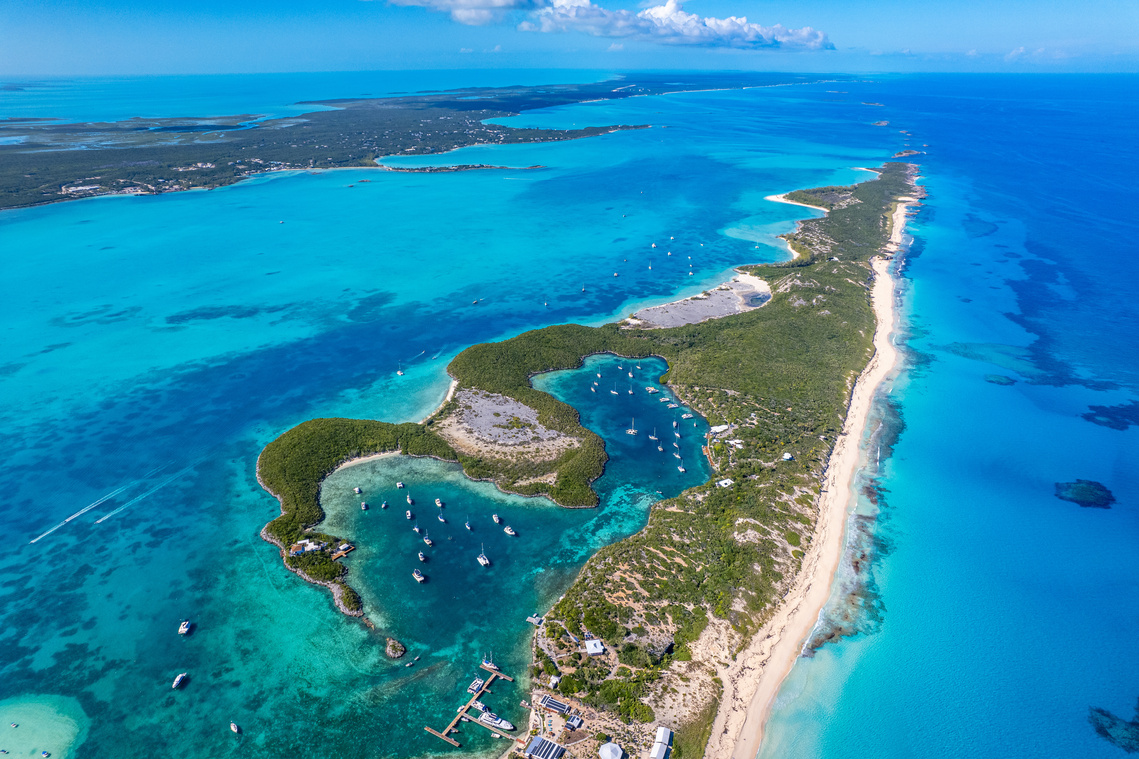 Luxury Wedding Charter Activities
Share favorite activities with your beloved such as:
Wellness & Spa
Multi-course wine and food pairing dinners
Golfing
Water skiing
Snorkeling
Scuba diving
Strolling deserted beaches and islands
Romantic beachside dining
Exploring historical sites and ruins
You can indulge your fantasies with so many diverse activities during this celebratory time. Luxury Yacht Charters will ensure your honeymoon takes place in the world's most stunning settings, with superior service throughout your trip. In addition, we can also help arrange vow renewal yacht charters.
Tie The Knot on Catamaran RELENTLESS II
Tie the knot and honeymoon on board the brand-new Sailing Catamaran RELENTLESS II. The spacious 80′ Sunreef is equipped with everything you and your loved one need to vacation in comfort and style. You won't ever want to leave from her jacuzzi to an elegant salon and outdoor dining.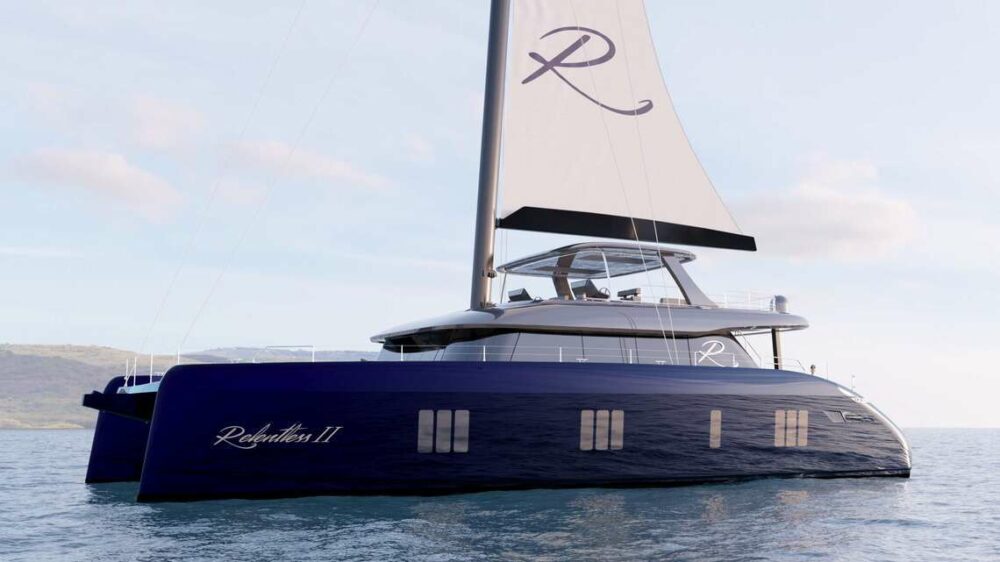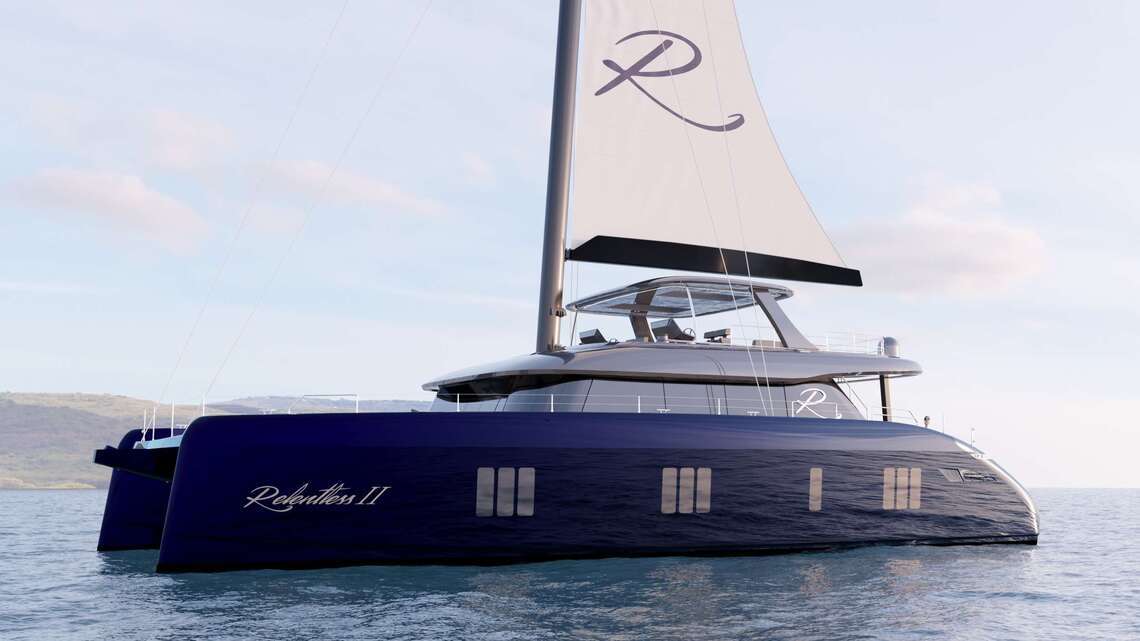 See What It's Like To Marry on a Yacht
View Anthony and Cibele's wedding VIDEO here!
They spent their special day(s) aboard M/Y LEGENDARY, a 120-ft motor yacht offering wedding charters for up to 8 guests. Featuring impressive entertainment facilities; it's the ideal charter yacht for socializing. In addition, underwater lights on the swim platform make a romantic glow and provide hours of evening underwater viewing.
We Make all the Arrangements – You Make the Memories
We offer a wide choice of luxury wedding charters. Whether you want a small, intimate wedding trip, or a large wedding, we will find your perfect yacht. Luxury Yacht Charters takes care of all the arrangements for your wedding and honeymoon getaway.
Since we manage all the details, your only job will be to enjoy your particular time and make priceless memories.
Please call us today at 1 (321) 777-1707 or describe Your Vacation Vision to help you plan your fully-crewed private luxury yachting vacation! Inquire as soon as possible about your custom, crewed yacht charter.
You make the memories. We make the arrangements.