Greece is undoubtedly one of the most beautiful countries in the world, with a rich history, gorgeous scenery, and fascinating culture. What better way to explore the beauty of this country than by booking a sail Greece yacht charter? A sailing holiday in the Greek Islands is an adventure of a lifetime. There are countless reasons why it's an experience you won't forget.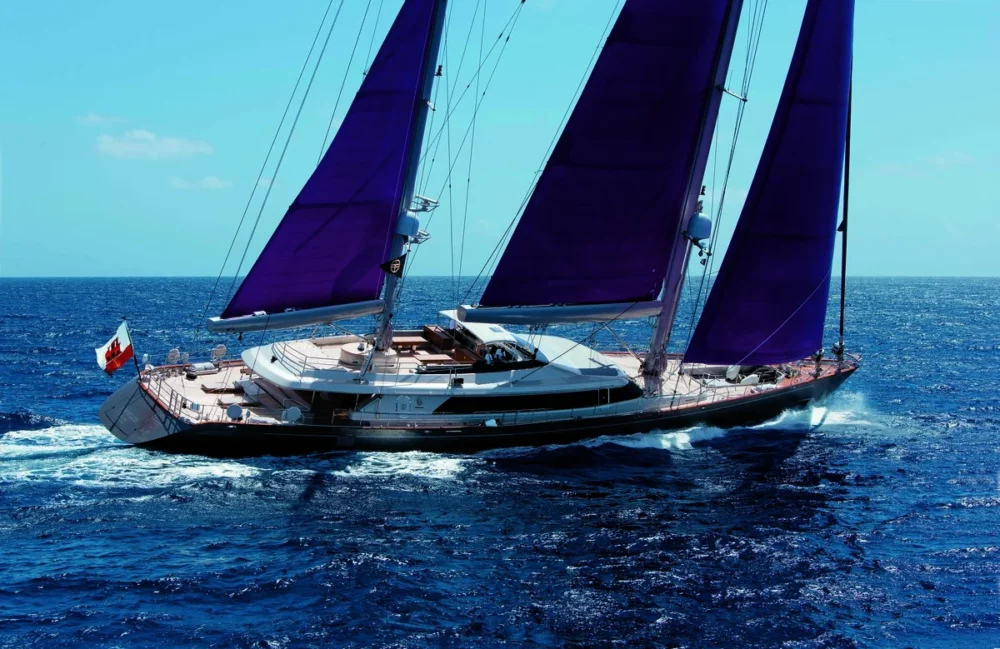 Incredible Natural Beauty
Firstly, sailing around Greece will take you to some of the most stunning and unique destinations. You'll be able to explore charming towns, picturesque islands, and hidden beaches that you can only reach by boat. Each destination has its character and beauty, making your journey a unique experience.
Culture and History | Sail Greece Yacht Charter Vacations
Another reason to sail on a sailboat charter in Greece is to experience the authentic Greek culture and way of life. As you sail around, you can taste traditional Greek food, mingle with locals, and learn about their fascinating history and traditions. You'll also be able to participate in various activities, such as snorkeling, swimming, and exploring ancient ruins.
Unique Sailing Experience
Sailing around Greece is also an incredibly unique way to travel. You can choose your itinerary and set your own pace on a sailboat charter. Unlike other forms of travel, you won't have set schedules or cookie-cutter itineraries. Depending on your mood and the weather conditions, you can adjust your plans if need be.
Sailboats to Charter in Greece
When Should You Set Sail on a Greece Yacht Charter?
The best time for a sailboat charter in Greece is from May to October. At that time, the weather is warm, the waters are calm, and the wind is steady. However, there are more crowds in the high season (July and August). So, if you're looking for a quieter experience, you might want to consider going in May, June, or September.
Springtime in Greece is a particularly beautiful time to sail. At that time, the wildflowers are in full bloom, the air is crisp, and the water is crystal clear. Autumn is also a great time to visit as the summer crowds have dissipated, and the weather is still mild.
Regarding weather conditions, the Meltemi winds can be quite prevalent in the Cyclades region in July and August. These winds can make sailing quite challenging, but they can also be an adrenaline-filled adventure for experienced sailors.
There is no "bad" time to take a sailboat charter in Greece. Still, it's important to consider your preferences, schedule, and experience level before deciding on the best time to go. Our brokers can help you decide by providing expert advice on the best times to sail based on your needs.
Special Events You Can Enjoy on a Greece Sailboat
Corporate Events – Large gatherings while the yacht is at port or in the marina. Or, depending on the boat, you can charter yachts for smaller incentive trips for 12-36 guests.
Honeymoons in romantic places like Italy, Greece, Croatia, or the Bahamas
Wedding anniversaries are perfect on a private yacht charter. You won't have to lift a finger.
Holiday celebrations, including Christmas and New Year's Eve. Book early, as these dates go fast!
Family reunions – Yachts are perfect for multigenerational family gatherings to bond and relax!
Birthday Celebrations, including momentous occasions like a big 50th birthday celebration.
Retirement parties – What better way to reward yourself and your loved ones than on a sailboat yacht charter?
What Can You Expect on a Sailing Charter
A Sailing Greece yacht charter offers a unique and unforgettable experience that will leave you with memories to last a lifetime.
Expect to spend most of your days cruising through the turquoise waters of the Aegean Sea. There will be plenty of opportunities to swim, snorkel, and explore hidden coves and beaches.
You can participate in watersports like paddleboarding and wakeboarding or try fishing and kayaking. If you're feeling adventurous, you can even opt for a sailing lesson with one of the experienced crew members.
You'll get to visit some of the most picturesque islands in the world, such as Santorini, Mykonos, and Corfu, each with its distinct charm and beauty.
You can local tavernas and restaurants, where you can indulge in traditional Greek cuisine and sip delicious local wines.
You'll also explore charming fishing villages and historic sites, such as the ancient city of Athens and the UNESCO-listed Acropolis.
Overall, a sailing experience on a luxury private yacht promises an unforgettable adventure filled with stunning scenery, authentic Greek culture, and plenty of opportunities for adventure and relaxation.
Sail Greece Yacht Charter Destinations
Here are a few top destinations to visit while on your sail Greece yacht charter. Visit our Greece charter itineraries for more inspiration.
1. Santorini – This volcanic island is famous for its cliffside whitewashed villages and stunning sunsets. Be sure to stop at the port of Oia to enjoy the postcard-perfect views and local cuisine.
2. Mykonos – This vibrant island is famous for its nightlife, pristine beaches, and stunning architecture. Head to Little Venice for a unique view of the iconic windmills and colorful houses along the water's edge.
3. Corfu – Located in the Ionian Sea, Corfu boasts lush greenery, Venetian architecture, and pristine beaches. Don't miss the chance to visit the famous Paleokastritsa Beach and dip in the azure waters.
4. Zakynthos – This island is home to the famous Navagio Beach, known for its turquoise waters and dramatic shipwreck on the shore. Explore the Blue Caves by boat and take in the stunning sea views.
3. Sporades Islands – The Sporades Islands in the northern Aegean Sea are a hidden gem that many overlook. Skiathos, Skopelos, and Alonnisos are some islands offering crystal-clear waters and stunning scenery.
4. Dodecanese Islands – This group of 15 islands in the southeastern Aegean Sea is famous for its historical significance. Rhodes, Kos, and Patmos offer a unique sailing experience.
These are just a few destinations to explore while on your Sail Greece yacht charter. With over 6,000 islands and islets to choose from, the possibilities are endless. For your sailing vacation in Greece, call our team of dedicated brokers. your sailing adventure awaits.
Please call us today at 1 (321) 777-1707 or describe Your Vacation Vision to help you plan your fully-crewed private luxury yachting vacation! Inquire as soon as possible about your custom, crewed yacht charter.
You make the memories. We make the arrangements.