Italy is a gorgeous country of majestic mountains, placid lakes, idyllic islands, splendid cities, and wonderful villages. You will travel in luxury and style on your Italy yacht charter.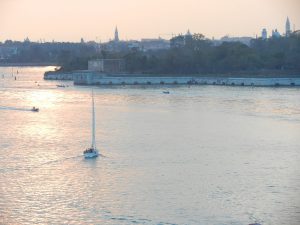 Places to see:
Sicily (Ustica, Aeolian Islands, Lipari, Stromboli, and Egadi Islands), 
Calabria (Vibo Valentia, and Reggio di Calabria),
Sardinia (Madalena, Santa Teresa, Portisco, and Alghero), 
Naples and Salerno (Capri, Ischia, and Pompeii), 
Rome (Ostia, and the Pontine Islands), and 
Tuscany (Elba, Argentario, Eastern Corsica).
Things to do:
Swim. Since you are never far from the coastline, you'll find lots of places to take a swim.
Hike. Although Italy is sometimes overlooked as a hiking destination, there are many paths to enjoy.
Sightsee. Ancient history, museums, UNESCO World Heritage sites, and more invite you to learn about this amazing country.
Shop. You'll have plenty of shops and boutiques to browse. Look for local shops offering things such as olive oil, leather bags and sandals, wine, perfumes, and candies.
See the Blue Grotto on the island of Capri. Here, sunlight shines through the water in a sea cave, creating a beautiful, iridescent blue.
Take a food tour or cooking lesson to learn about Italian cuisine. And don't forget street food: it's a real treat to eat hot arancini while you walk.
Climate:
Italy has a Mediterranean climate with hot, dry summers and cool, wet winters. July is the hottest month while January is the coldest month.
Gastronomy:
When most people think of Italian food they think of pasta and pizza. However, the traditional cuisine of Italy includes many other tastes such as seafood, ossobuco, risotto, and veal saltimbocca. Desserts such as tiramisu and panna cotta, or lemon cake made with fresh Amalfi lemons top off a delicious meal.
Amalfi Coast & Aeolian Islands Yacht Charter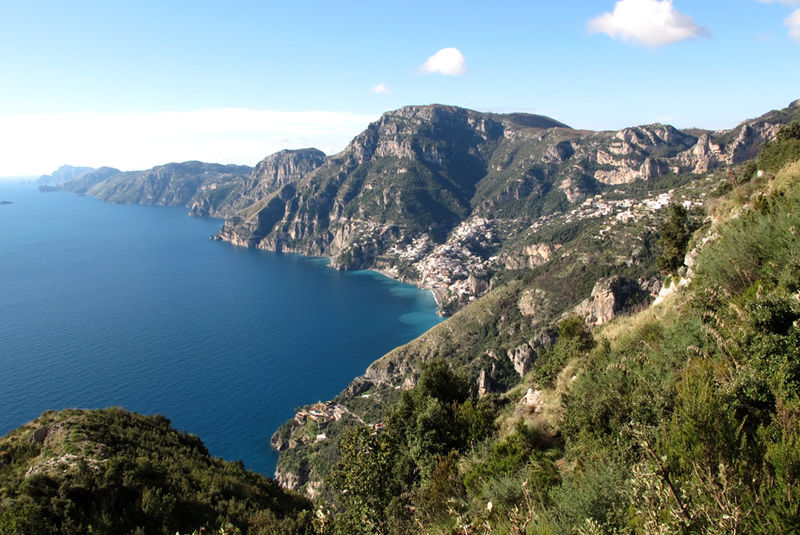 Amalfi Coast & Aeolian Islands Yacht Charter Itinerary Amalfi, Italy Experience scenic coastlines and volcanic island retreat on an Amalfi...
Tyrrhenian Sea Yacht Charters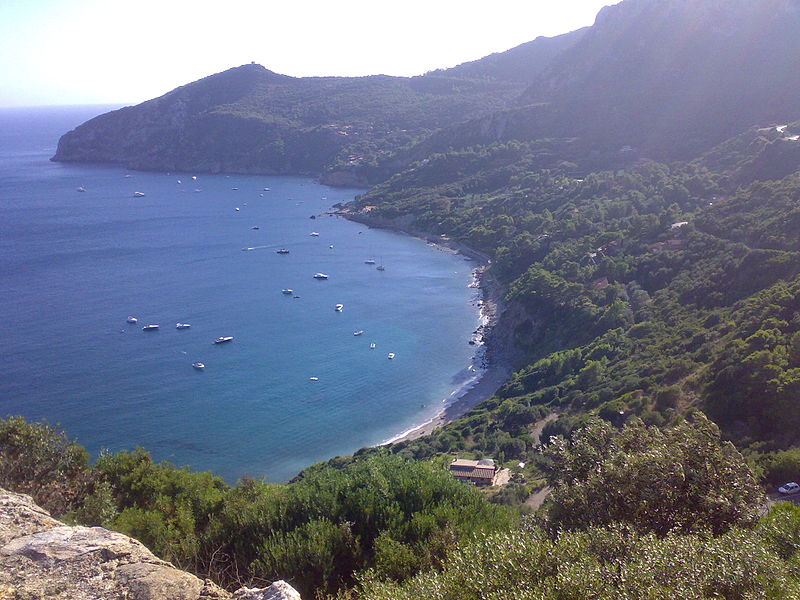 Tyrrhenian Sea Yacht Charter Sailing Vacation in Italy If you really want to experience the best that Italy can offer,...
Featured Italy Yacht Charters
MAP - Italy Yacht Charter