You can't do much better than yachting in Portofino when it comes to sheer luxury. This picturesque Italian village has attracted the rich and famous since the 1950s. While it looks like something out of an old Hollywood movie, it's actually quite easy to visit, and it's still incredibly glamorous! If you're looking for an Instagram-worthy holiday that ticks all the right boxes, then a yachting vacation in Portofino may be just right for you. Read on to find out why!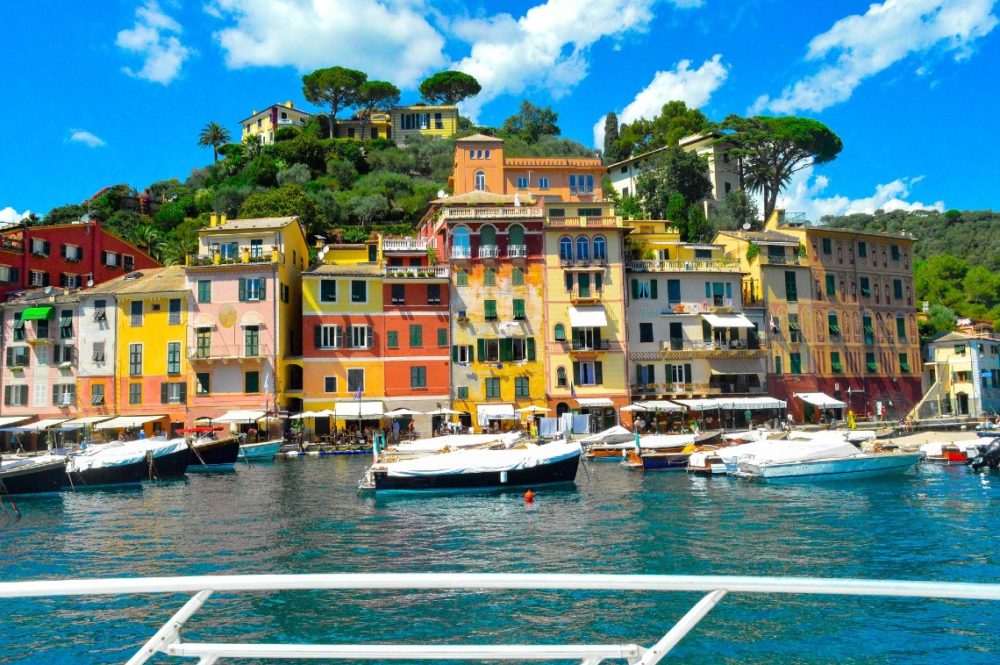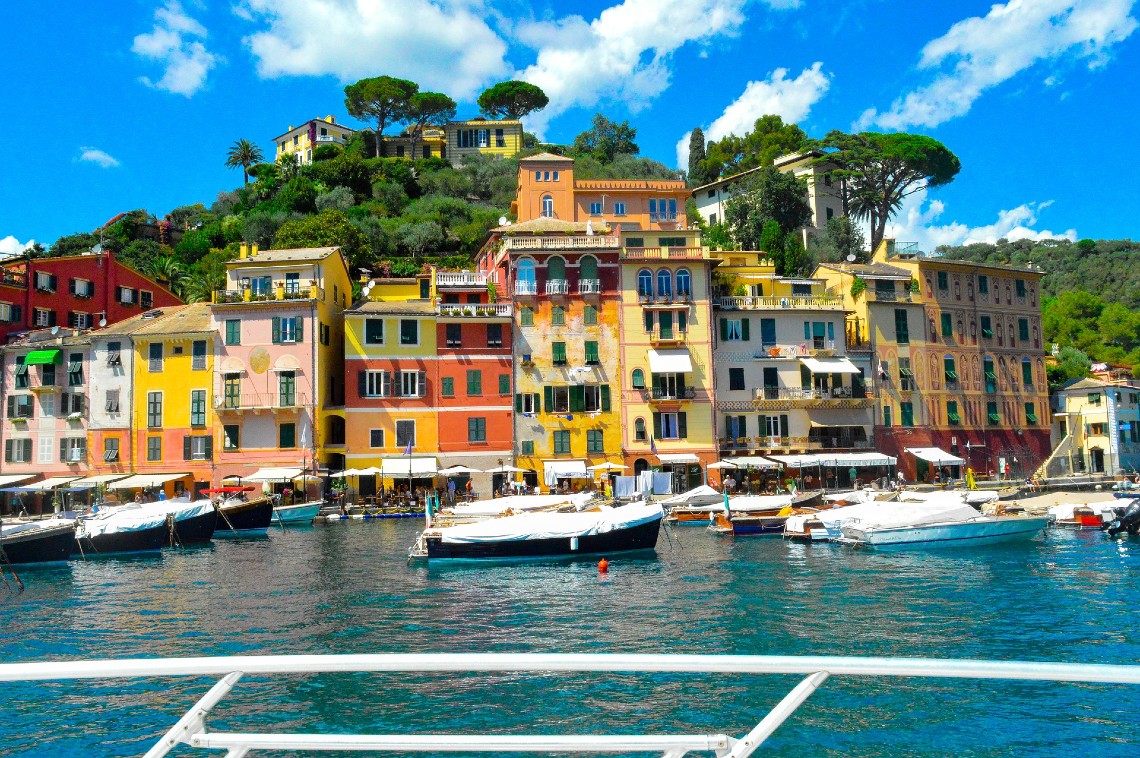 Portofino is Glamorous
The city of Portofino lies on the coast of the Italian Riviera, southeast of Genoa. The Piazzetta, a small cobbled square, overlooks the harbor. Luxurious superyachts glisten on the bright blue water and colorful houses line the shore.
In addition to its picturesque natural beauty and luxury yachts, many celebrities frequent Portofino. Who wouldn't want to visit this idyllic destination? Back "in the day" Portofino was the place to be seen. The writer Truman Capote and Old Hollywood stars such as Liz Taylor, Richard Burton, Humphrey Bogart, and Clark Gable were frequent visitors. Today, A-list stars including Sarah Jessica Parker, Matthew Broderick, Beyonce and Jay-Z, and (most recently) Kourtney Kardashian visit.
There are Many Things to See and Do in Portofino
There are many things to see and do in Portofino besides celebrity watch. In fact, you can be as active or as laid-back as you would like. You may want to check out the activities listed below.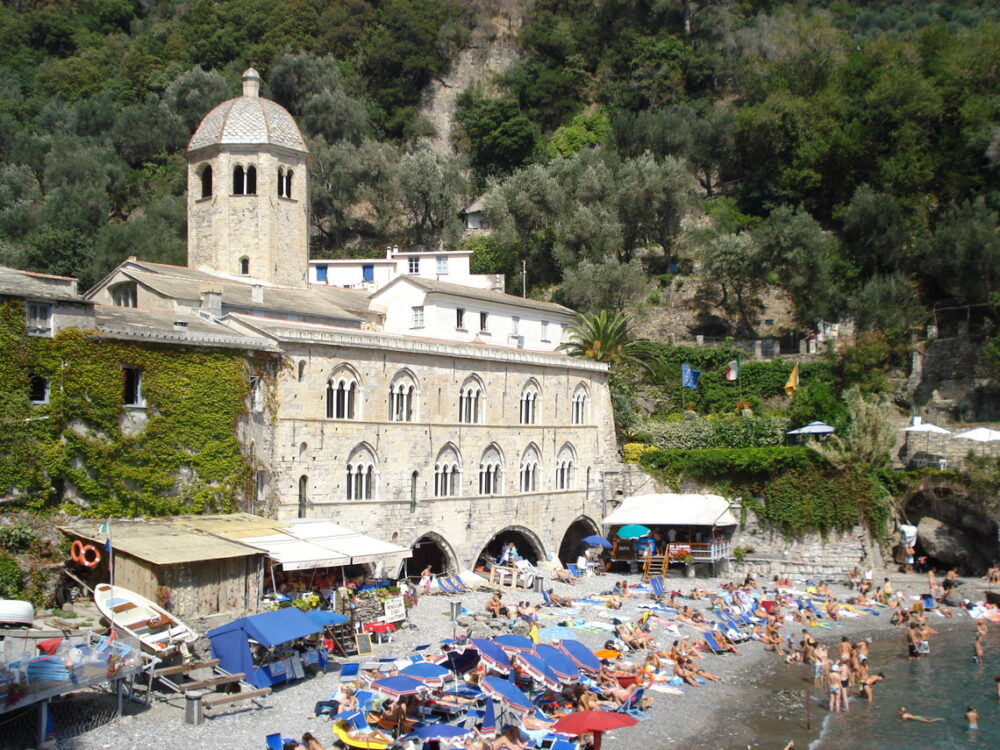 Visit Brown Castle. The castle is an ancient military fortress. It has lovely gardens and enchanting views of the bay.
Go shopping. Luxury shops abound in Portofino.
Visit San Martino Church. A stunning little church on the hill just off the piazza.
Walk to the lighthouse.
Hike or Bike. Panoramic trails wind through the countryside.
Visit San Fruttuoso Abbey. With an enjoyable hour and a half walk that starts at the marina, you'll reach an ancient Abbey in San Fruttuoso. In fact, this tiny coastal village is only reachable on foot or by sea. In addition to visiting the Abby, those who enjoy scuba diving may want to visit a famous diving spot new San Fruttuoso beach. Here, you can see a huge bronze statue of Christ with open arms.
Relax on Paraggi Beach. This is the most popular beach in Portofino famous for its emerald green water.
Dine. Michelin-rated Cracco Portofino offers indoor and outdoor seating as well as a bar. Try their iconic dishes and regional specialties prepared with fresh local ingredients. Another Michelin-rated restaurant, DaV Mare, overlooks one of the most romantic little squares in Italy. It is best to make advance reservations for this very popular restaurant.
Visit Other Top Destinations Near Portofino
Cinque Terre. A terraced coastal area overlooking the Mediterranean Sea. Walking trails connect its five villages. A UNESCO World Heritage Site.
Tuscany. Italy's Tuscany region is located in the center of the country. Its capital, Florence, boasts some of the world's most recognizable Renaissance art and architecture. Michelangelo's "David" statue, Botticelli's paintings in the Uffizi Gallery, and the Duomo basilica are just a few things to see in Tuscany.
Elba Island. A quaint island in the Tuscan Archipelago with lovely beaches. It's proximity to the mainland makes it a perfect trip in combination with Tuscany wine tasting trips.
Book Your Yacht Vacation in Portofino
There is so much to see and do on the Italian Riviera. You may even want to consider taking a two-week charter from Portofino to the Cote Azur to get a true sense of the destination. Spend some time in each area and immerse yourself in the Italian way of life. Choose from a variety of yachts including motor yachts, sailing yachts, and catamarans.
The professionals at CKIM Group will create an incredible yacht vacation in Portofino that's specifically tailored to your interests and desires. Call 321-777-1707 to discuss your yacht charter.
Please call us today at 1 (321) 777-1707 or describe Your Vacation Vision to help you plan your fully-crewed private luxury yachting vacation! Inquire as soon as possible about your custom, crewed yacht charter.
You make the memories. We make the arrangements.