A Guide To Yacht Chartering in Italy
Why Charter a Yacht Charter in Italy?
Italy is one of the world's most popular vacation destinations and for a good reason. With its stunning coastal cities, enchanting islands, and delicious cuisine, there's no shortage of reasons to visit this beautiful country. With good sailing conditions and stunning landscapes, yacht chartering in Italy is an ideal luxury experience.
Brimming with romantic and historical sites, it is an incredible honeymoon destination. From the Italian Riviera to the Aeolian Islands, you can discover the best of Italy from the comfort of your boat. You can choose from various ports of call, each with its unique charm and character.
You can also customize your trip itinerary to include stops in some of the most beautiful places in Italy, such as Naples, Taormina, and Ischia. No matter what you're looking for, a yacht rental in Italy will leave you lasting memories of your time in this incredible country.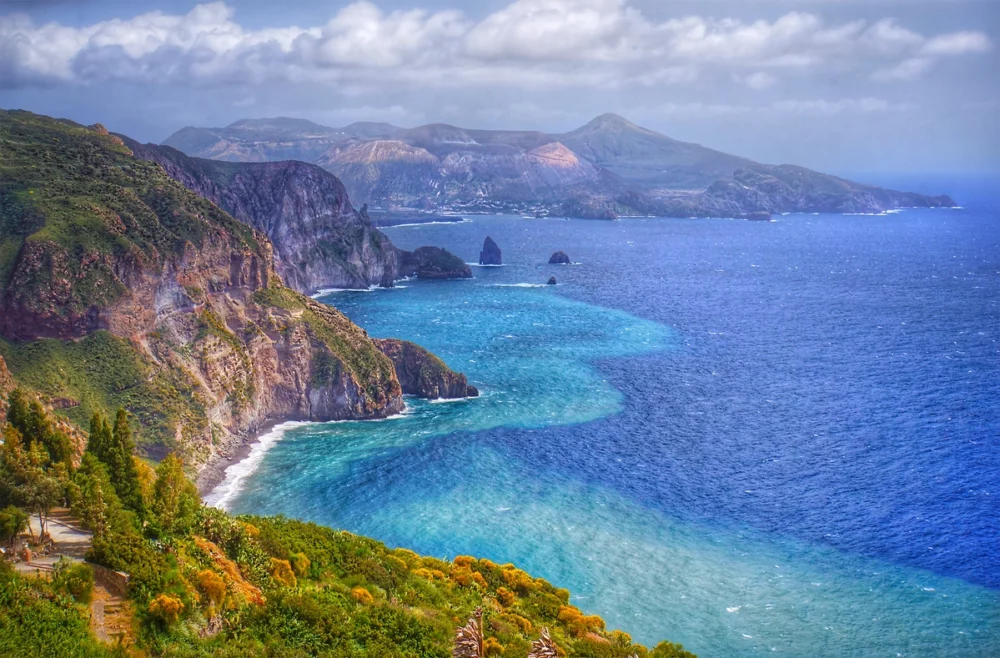 What Kind of Yacht Can you Charter?
Regarding chartering a yacht in Italy, several options are available. You can choose from motor yachts, catamarans, power catamarans, and sailboats.
Motor Yachts
Motor yachts provide a classic nautical experience with various features on board. These yachts are a great way to explore Italy's coasts and islands, providing a luxurious and speedy journey. With plenty of space, they come with more amenities, such as jacuzzis, gyms, saunas, and theater rooms, larger water toys, such as jet skis, and bigger tenders for watersports. Italy superyachts and megayachts, typically 80′ long or more, also can come with helicopter landing strips, basketball courts, and other equipment for adventure. This can include ATVs or small underwater vessels.
Catamarans
A cruise aboard a Catamaran is an adventure-filled and thrilling experience, with sizes ranging from 50 to 85 feet. Their spacious layouts, upgraded amenities, and selection of water toys make them a perfect option for families. Moreover, they usually come with flybridges, allowing passengers to bask in amazing views while enjoying extra outdoor space and dining options. A catamaran charter in Italy is an incredible way to get to know the less-traveled parts of this beautiful country.
Power Catamarans
Power Catamarans are designed for more speed and performance, perfect for exploring the open seas. They are agile, with twin engines allowing them to speed through the water easily. This makes them great for exploring new areas or reaching distant destinations quickly and efficiently. They also provide plenty of space for relaxing, sunbathing, and entertaining and have plenty of deck space for fun activities such as water sports.
Power catamarans are also generally more fuel efficient than motor yachts, saving you on fuel costs when chartering in Italy. They are also easier to maneuver, making them a great option for first-time yacht charterers who may not be familiar with the waterways.
Sailboats | A Guide To Yacht Chartering in Italy
For a truly unique sailing experience, consider a traditional sailboat charter in Italy. Available in both wooden and modern steel or fiberglass models, these vessels range in size from 50 to 150 feet. Perfect for sailing enthusiasts and those just starting, they also offer an eco-friendly way to explore Italy. Above all, sailboats can provide a more tranquil sailing experience with the sound of the wind and waves lapping against the hull.
Places to Visit on a Luxury Yacht Charter in Italy
Things to Do and See in Italy
If you're chartering a yacht in Italy, there are plenty of historical sites to explore at sea. Chartering a yacht in Italy will allow you to see many sites on the coast and land. We recommend spending a few days before or after your charter exploring some of Italy's iconic attractions. For more on how to visit Italy, visit our ultimate Italy travel guide.
Visit Historic Sites
Indulge in Italy's Food and Wine
Italy is renowned for its delicious cuisine, and a luxury yacht charter in Italy offers the perfect opportunity to sample some of its finest local flavors. For more, see our best restaurants and food in Italy page.
Amalfi Coast
On a journey along the Amalfi Coast, try the regional favorites of limoncello and fried seafood. Delicious pastas are often paired with crisp white wines like Greco di Tufo, Falanghina, or Fiano di Avellino. If you prefer red wine, opt for a glass of Aglianico del Taburno or Aglianico del Vulture. Both are renowned for their intensity and complexity and make excellent pairing wines.
Try spaghetti allo scoglio, a delicious dish of spaghetti with clams, mussels, prawns, squid, and octopus in tomato sauce. Another classic seafood dish is parmigiana di pesce, a tasty mix of fried fish, aubergines, and mozzarella cheese. If you're looking for something more traditional, try classic Italian dishes such as lasagna alla Napoletana or ravioli with ricotta and spinach. Both are extremely popular in Italy and can easily be found in restaurants on the coast.
Sicily
If you're visiting Sicily, sample the island's delicious seafood and wine from indigenous grape varieties such as Carricante, Nero d'Avola, and Nerello Mascalese. Try the famous street food arancini, stuffed rice balls, and a cannoli for dessert.
Sardinia
If you're cruising around Sardinia, try the region's famous dishes like Pane Carasau, a type of crispy flatbread, and Bottarga, a cured fish roe. Sardinia also produces fantastic white wines, including Vermentino di Gallura and Moscato di Noto.
Cinque Terre
Finally, in the beautiful region of Cinque Terre on Italy's northwestern coast, olive oil, seafood, and white wines dominate the gastronomic scene. Popular white wines from this region include Vermentino, Pigato, and Bianco di Custoza, while local favorites include pesto, focaccia, and mussels. So be sure to sample these delicious flavors during your luxury yacht charter in Italy – you won't regret it!
When To Charter a Yacht in Italy?
An ideal time to enjoy a yacht charter in Italy is during the balmy months from May to October, with temperatures hovering around 60 to 80 degrees Fahrenheit. This period makes for the perfect conditions to take in all the Italian sights.
Summer Season
From June to September, Italy is a hub of yachting activity, boasting an array of exciting cultural and culinary experiences and enjoyable activities for all ages. July and August allow the chance to participate in local festivals and events such as Rome Summer Fest and Umbria's Jazz Fest. Thus making these months particularly enjoyable months to visit. You can also find Italy yacht party options during the summer, along with Croatia and Greece.
Shoulder Seasons
Exploring the Mediterranean by yacht charter during April, May, and October is a wonderful option as temperatures remain comfortable for sunbathing and touring local towns. Moreover, this period is known to have calmer seas and special deals for yacht rentals in Italy. Moreover, there are many festivals and events to enjoy during the fall and spring. For more information, head to our Italy nightlife and bars page.
Browse Some Italy Charter Yachts
A Guide To Yacht Chartering in Italy
A yacht trip to Italy can be customized to suit your group's budget, vacation style, and destination preferences. Reach out to us to learn more about your next Italy yacht cruise.
Please call us today at 1 (321) 777-1707 or describe Your Vacation Vision to help you plan your fully-crewed private luxury yachting vacation! Inquire as soon as possible about your custom, crewed yacht charter.
You make the memories. We make the arrangements.