Unknown to many travelers, Basilicata quietly sits between Calabria and Puglia in Southern Italy. Limited transportation, mountainous terrain, and a small coastline have isolated the region. Seemingly uninviting, Basilicata boasts incredible sites and unique culture. Ancient villages, like the UNESCO city of Matera, along with Basilicata's volcanic Italian wines, namely Aglianico del Vulture, have recently drawn attention to this underrated region.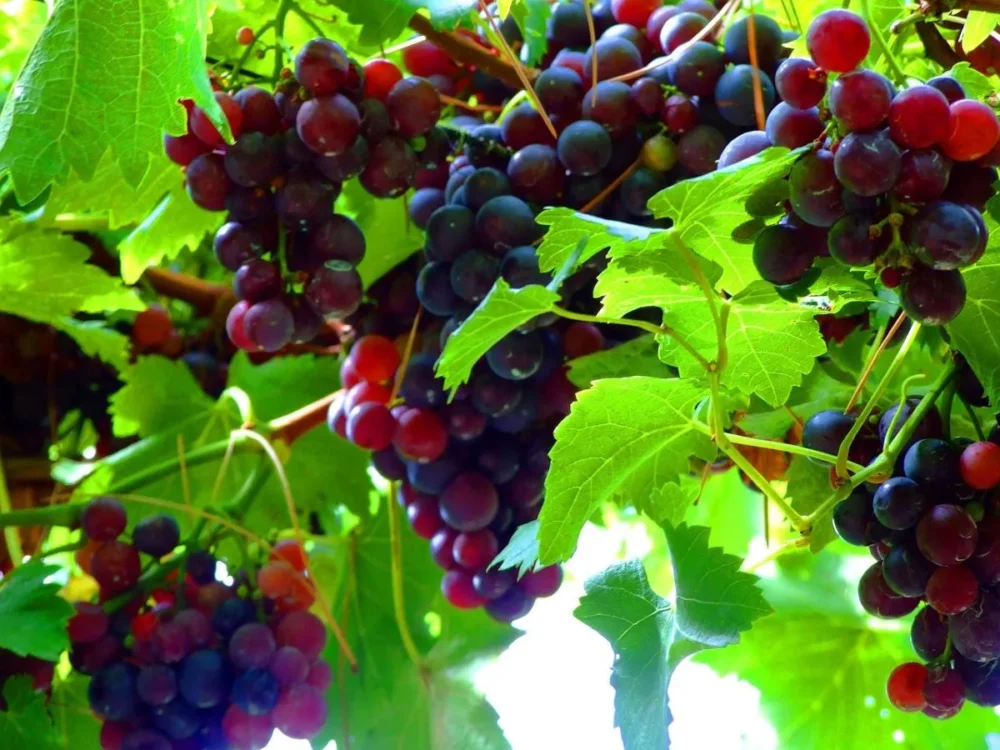 Today, four wine regions make interesting and terroir-driven red and white wines worth trying. However, many small producers can rarely be found outside of Italy. Fortunately, you can taste premium wines from Basilicata on a trip to Southern Italy. Take advantage of Basilicata's Volcanic Italian wines with a Southern Italy Yacht Charter.
Red Wines of Basilicata
Aglianico Del Vulture | Basilicata's Volcanic Italian wines
Aglianico, an ancient red wine, arrived in Southern Italy with early Greek settlers in the 7th Century B.C. It remains one of the region's oldest and most significant wines. Like in Campania, it thrives in ancient volcanic soils.
Here in Basilicata, Aglianico grows along the southern and eastern slopes of the now-extinct volcano, Mount Vulture. Typically, these vineyards grow at 600-1800 feet but can go as high as 2,400 feet above sea level.
Cool-weather and altitude make for an extended grape-growing seasoning, allowing Aglianico to ripen for longer. As a result, more flavors and intensity develop. Likened to northern Italy's Nebbiolo, also a late-ripening grape, Aglianico retains acidity while also creating bold tannins.
Due to its power, Aglianico is very age-worthy and is only released after some aging. Subsequently, they require a minimum of 12 months for DOC wine, 24 months for DOCG, and 36 months if labeled Vecchio, meaning old. Basilicata's 4 DOCs (wine denominations) and 1 DOCG (best denomination) must contain 100% Aglianico grapes.
Aglianico del Vulture Superiore DOCG is the premier zone for top expressions of Aglianico. Known as the Vulture massif, it's at the northern tip of Basilicata. The wines are aromatic, with notes of spices and wood. While the tannins are firm and noticeable, Aglianico's acidity plays a great balancing act.
Nearly all Aglianicos improve with age as they soften and evolve elegantly. Notes of plum integrate with baking spices to create a complex body. Of course, Aglianico wines also pair perfectly with the area's lamb dishes and cheese.
Look for excellent Aglianico del Vulture wines from Elena Fucci, Grifalco, and Azienda Dragone.
Matera Red Wines
A wider variety of grapes grow in the eastern province of Matera. The Rosso wines must comprise at least 60% Sangiovese and 30% Primitivo. On the other hand, Matera's Moro reds must contain a minimum of 60% Cabernet Sauvignon, 20% Primitivo, and 10% Merlot.
Additionally, winemakers produce Primitivo as a single varietal wine of at least 90% Primitivo grapes. This deep, robust grape can also be found in neighboring Puglia, called Zinfandel, in California. Wines here are generally high in alcohol and full-bodied. Look for great Primitivo and other wines from Cantina Taverna.
Terra dell'alta Val d'Agri Red Wines
Two of the four wine regions of Basilicata primarily make blends, sometimes with international grape varieties. In the Terra dell'Alta, located in southwestern Basilicata, winemakers grow Merlot and Cabernet. They typically blend the grapes to make their Rosso (red) and Rosato (rose) wines here. You can find a wide range of Val d'Agri organic wines from Pisani.
Grottino di Roccanova Red Wines
In the center of Basilicata, red blends are also popular. In particular, Montepulciano, Sangiovese, Cabernet Sauvignon, and Merlot grow around Sant'Arcangelo and Castronuovo. These grapes comprise the Rosso blends and Rosato wines.
White Wines of Basilicata
Moscato Bianco
Basilicata's most premium white wine would have to be Moscato Bianco (White Muscat), a grape more prevalent in northern Italy. In Basilicata, winemakers grow Moscato in the northern Mount Vulture region and around Matera in the east.
With high acidity, Moscato also makes excellent sparkling wines. Moscato wines are typically very golden in color with pronounced aromas of white flowers. Ripe peach flavors come across the palate, followed by a salty finish. Try delicious Moscato and more from Musto Carmelitano and Masseria Cardillo.
Malvasia Bianca di Basilicata
Malvasia from Basilicata is yet another biotype of the diverse 18 Malvasia's grown throughout Italy. In Basilicata, it is grown in the Matera wine region, where it is made as a single varietal and in white blends. A Matera Bianco must be at least 85% Malvasia Bianca di Basilicata.
Wines produced from Malvasia are highly aromatic, with notes of tropical fruit and honey. They can range from medium to full-bodied and are great with many dishes. After dinner, you can try Malvasia in Bianco Passito, a sweet wine. Check out Malvasia and many more wines from Cantina di Venosa.
Greco
Greco, found throughout southern Italy, also thrives in the Matera area. A citrusy and lighter-bodied wine is Matera's Greco Bianco, comprising at least 85% Greco. Great examples come from winemakers like Cantine Cifarelli.
Taste Basilicata's hard-to-find volcanic Italian wines and much more on a trip to Italy. Book your Southern Italy Yacht Charter today.
Please call us today at 1 (321) 777-1707 or describe Your Vacation Vision to help you plan your fully-crewed private luxury yachting vacation! Inquire as soon as possible about your custom, crewed yacht charter.
You make the memories. We make the arrangements.