Do you dream of a special wellness journey that stands out from the rest? Take a break from your busy everyday life and take a luxury yacht charter in Italy. Hop on board the yacht and sail away to relax, feel rejuvenated, and explore amazing places. You'll enjoy spa treatments, delicious meals made by a personal chef, and all the comforts of a five-star hotel.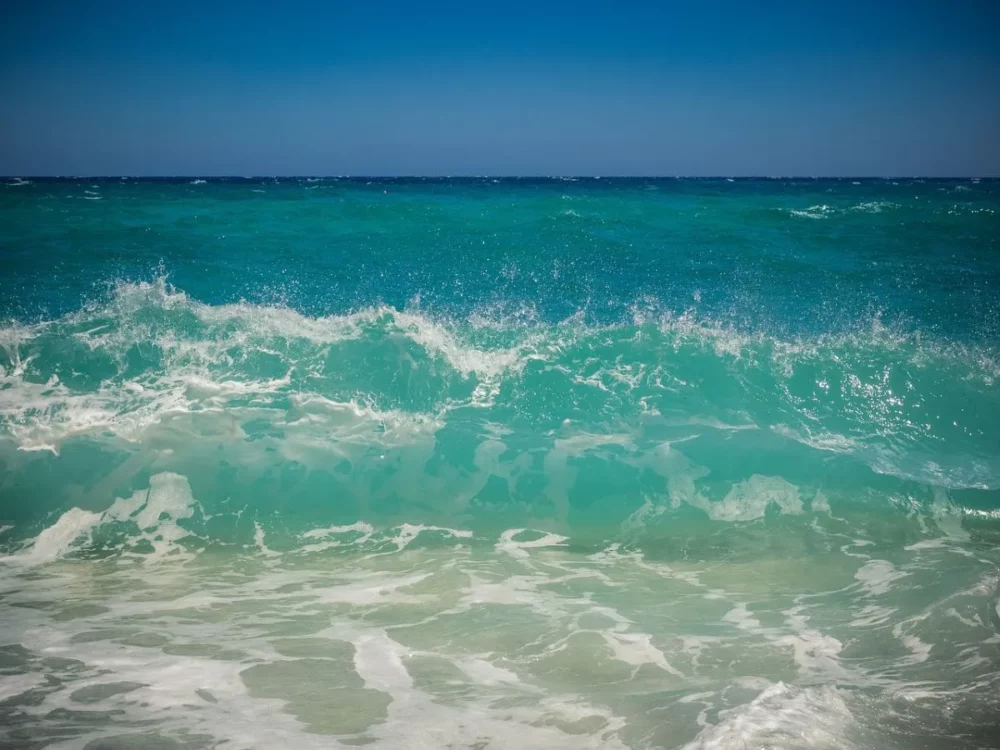 The Advantages of a Wellness-Focused Yacht Charter
There are many advantages of a wellness-focused luxury yacht charter in Italy. Here are just a few to consider:
Escape Everyday Stress
Since we live in turbulent times, a luxury escape to reconnect with our sense of self is key for personal wellness. Leave your worries behind as you sail towards tranquility and renewal upon a luxury yacht.
Embrace Nature's Remedies
Immerse yourself in the fresh sea breeze, salt water, and sunshine, natural remedies that enhance your well-being. The open sea offers a unique chance to connect with nature. It is a healing environment for both mind and body.
Discover Italy's, Coastal Beauty
Discover Italy's gorgeous coastline. You'll find hidden coves, charming coastal towns, and stunning locations just waiting to explore.
Here are some places along the coast of Italy where you can find these gems:
Cinque Terre, Liguria: This rugged stretch of coast is famous for its five colorful fishing villages. It also has hidden coves like Guvano Beach.
Capri, Campania: The island of Capri is famous for its stunning cliffs and clear waters. You can find hidden coves such as Marina Piccola Beach and Cala del Rio.
Sardinia: This island in the Mediterranean Sea has beautiful beaches and hidden coves like Cala Goloritzé, Cala Mariolu, and Cala Luna.
Amalfi Coast, Campania: Discover secluded places such as Furore Fjord and the beach of Marina di Praia.
Sicily: The largest island in the Mediterranean. Sicily has numerous hidden coves and beaches, such as Cala Rossa on Favignana, Cala Mosche in Vendicari Nature Reserve, and Spiaggia dei Conigli on Lampedusa.
Puglia: The region of Puglia boasts a beautiful coast with hidden coves like Baia delle Zagare and Baia dei Turchi.
Costa Smeralda, Sardinia: This charming area in Sardinia offers restful places such as Spiaggia del Principe and Capriccioli Beach.
Elba Island, Tuscany: Elba, the third-largest island in Italy, has secluded coves and beaches like Fetovaia Beach and Sansone Beach.
Gulf of Orosei, Sardinia: This area on Sardinia's east coast has rugged cliffs and secret coves, including Cala Luna and Cala Goloritzé.
Palmaria Island, Liguria: Palmaria Island has relaxing areas like Pozzale Beach and Cala delle Grazie in the Gulf of La Spezia.
While Italy is undeniably a great travel destination, there can be a lot of tourists at times. Thankfully, a luxury yacht charter allows you to explore Italy's coastal wonders without the usual crush of visitors. By bypassing crowded ports and beaches, you can immerse yourself in Italy's beauty, embracing the sun and sea in serene solitude.
Choose from a sailing yacht charter, a motor yacht, a power catamaran, or a sailing catamaran. Here are a few sample yachts:
Sailing along Italy's coast by yacht unveils hidden gems often overlooked by usual tourism. Unveil secluded coves, tucked-away bays, and experience the warm embrace of the friendly locals who call these areas home.
Nourishing Your Body and Mind Onboard
While aboard a luxury yacht charter in Italy, prioritize the care of your body and mind. The serene surroundings offer the ideal setting for healthy activities.
Depending on the yacht, you may have access to a yoga instructor, massage therapist, and other wellness professionals. Engage in yoga sessions and meditate on deck. Or, enjoy massages, all tailored to your preferences. By the end of your journey, you'll feel renewed and invigorated, ready to face life's challenges.
Tailoring Your Wellness Experience to Your Needs
You can customize your yacht charter to meet your unique interests and desires. We will work with you before and during your luxury yacht charter in Italy to ensure every detail is perfect.
You will complete a preference form that lets the crew know your food allergies, likes, dislikes, or dietary requirements. We will also craft an itinerary that includes places you want to see and things you want to do.
Indulging in the Finest Italian Cuisine
Enjoy a culinary adventure with the finest Italian cuisine on your luxury yacht charter in Italy. Your personal chef will prepare amazing meals using locally sourced, fresh ingredients. Each meal will be a feast for the senses, from delectable pasta dishes to mouthwatering seafood delights.
Start your day with fragrant coffee, freshly baked pastries, and seasonal fruits for a delightful Italian breakfast. Enjoy light and refreshing seafood salads or traditional Caprese salads for lunch, embracing the flavors of the Mediterranean.
In the evenings, dine on homemade pasta dishes like spaghetti alle vongole and rich osso buco. For dessert, indulge in classic Italian treats like tiramisu or panna cotta. Complement your meals with a selection of fine Italian wines.
Dining on the finest Italian cuisine aboard your luxury yacht charter is a journey into the heart of Italy's cultural and culinary heritage. Each meal is thoughtfully prepared to support your wellness, accommodating dietary preferences and restrictions.
You may also go ashore to explore the local food scene. Visit markets or take interactive cooking classes to gain insight into traditional techniques and regional specialties.
You can Experience Local Excursions on a Luxury yacht charter Italy.
Immerse yourself in Italy's vibrant culture and breathtaking landscapes by enhancing your yacht experience with local excursions. While relishing the luxury and relaxation of your private yacht, you can embark on unforgettable adventures that create lasting memories.
Explore charming coastal towns, secluded beaches, historic cities, and picturesque villages along Italy's coastline. Stroll through narrow streets, visit ancient ruins, and delight in local delicacies at authentic trattorias and cafes.
For nature lovers, Italy's natural wonders beckon. From the cliffs of the Cinque Terre to the pristine waters of Sardinia, each region offers unique landscapes. Hike along coastal trails, snorkel in hidden bays or bask on tranquil beaches. Visit the Mount Etna National Park for a one-of-a-kind adventure.
Art and history lovers will revel in Italy's cultural landmarks. Visit world-renowned museums, explore ancient ruins, and immerse yourself in the country's rich history.
Visit the enchanting island of La Maddalena. This serene, sparsely populated gem is home to the charming La Maddalena town, the island's largest settlement. The island has a rich history and offers breathtaking beaches and rugged landscapes.
Porto Cervo. This resort town in northern Sardinia is on the coast of the Tyrrhenian Sea. It is a luxury yacht magnet and billionaires' playground.
There are endless possibilities for local excursions. Each excursion adds to your wellness and complements your onboard experience.
Disconnecting and Recharging in the Serenity of the Sea
One of the greatest luxuries of a luxury yacht charter is disconnecting from the world and recharging amidst the tranquil sea. The gentle lapping of waves, the salty sea breeze, and breathtaking views create a sense of calm and tranquility.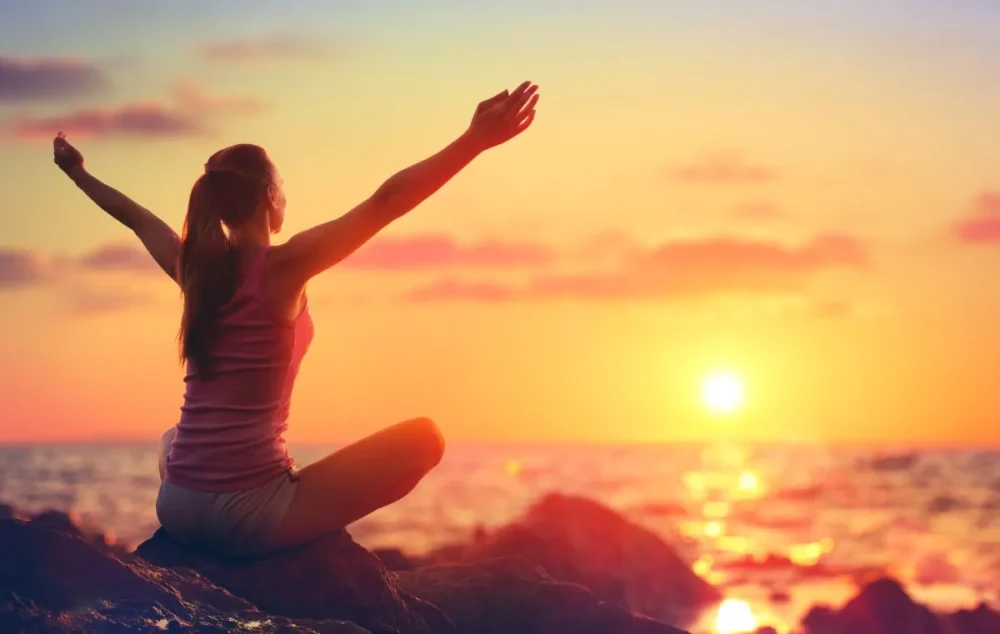 Embrace this serene atmosphere with yoga and meditation sessions. Our team will arrange for you to have professional instructors on board. These practices promote physical and mental well-being, reducing stress and enhancing relaxation.
Disconnect on a Luxury Yacht Charter Italy
Take advantage of this opportunity to disconnect from technology and fully immerse yourself in the natural beauty surrounding you. Furthermore, the peace and stillness of the sea will rejuvenate your mind and soul.
So charter a yacht in Italy and take time to disconnect and recharge. Then you will return home refreshed, revitalized, and ready to take on the world.
Please call us today at 1 (321) 777-1707 or describe Your Vacation Vision to help you plan your fully-crewed private luxury yachting vacation! Inquire as soon as possible about your custom, crewed yacht charter.
You make the memories. We make the arrangements.