Once an essential part of Magna Grecia, Campania has been home to many early European settlements and noblemen. Today, Mount Vesuvius stands as a reminder of Campania's grand past. Less than six miles east of Naples, the volcano's 79 AD eruption buried and preserved the city of Pompeii.
The resulting ruins showcase Southern Italy's heritage, traditions, and way of life.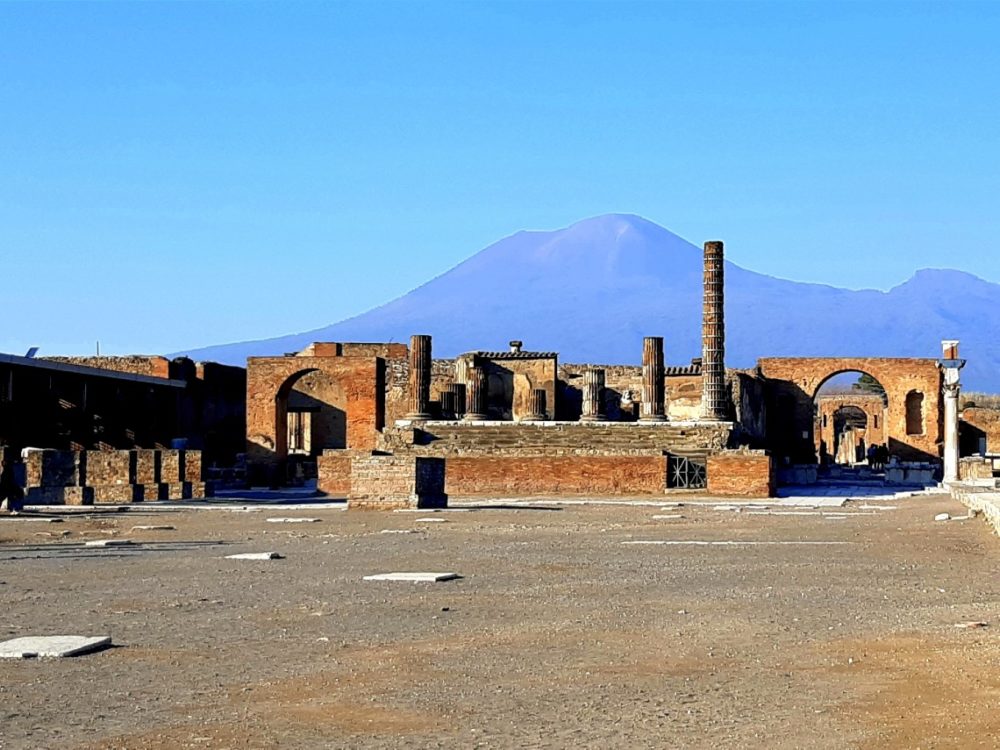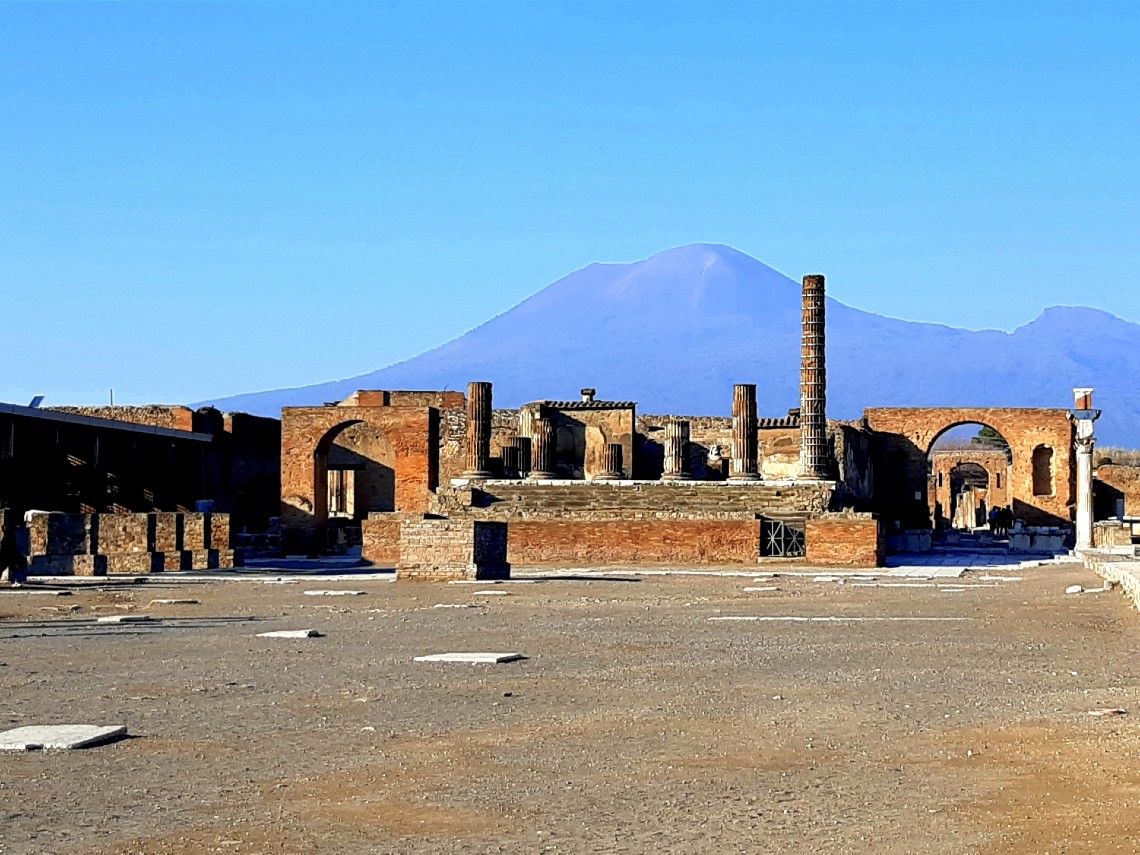 Equally important, the volcanic ash from Vesuvius and other volcanoes created rich soils that define the native wines of Campania. Today, nearly two-thirds of wine production is from native white grapes, with Aglianico playing the dominant role in red wine production. Twenty-one official denominations exist.
However, two significant zones encompassing multiple areas dominate the wine landscape in Campania. These areas surround the cities of Avellino and Benevento, northeast of Naples. In addition, high-quality wines also exist along the coastal zones, including the islands of Ischia, Procida, and Capri. 
Campania's sunny climate, abundant fresh food, and local wines should not be missed. Moreover, experience all Campania's delicious coast has to offer with a Southern Italy Yacht Charter.  
White Wines of Campania
Fiano di Avellino
A complex and herbaceous wine, the Fiano grape grows in the province of Avellino, east of Naples. Initially brought by the Greeks, Fiano has become a coveted grape in Campania. Fiano wines carry sweet aromas but retain a salty and mineral flavor, and they pair very well with rich seafood dishes and delicate ones.
The best examples are also age-worthy and can improve with time. Look for Cantina Giardino, an incredible natural wine producer with a large selection of Fiano and other local wines.
Greco di Tufo
Greco is another white grape from the province of Avellino, specifically from the village of Tufo. Crisp, citrus fruits, and an elegant body define the wines made from Greco. Grown in volcanic soils, or tufo, Greco wines are typically high in acid and mineral forward. While less common, winemakers also vinify Greco as a sparkling wine. Try great examples from Cantine di Marzo and Bellaria. 
Falanghina
Perhaps the oldest white grape, Falanghina is a fragrant and somewhat tropical wine found throughout Campania. Interestingly, Romans drank Falanghina made in traditional amphora clay pots, and their noble wine was referred to as Falerno or Falernum.
Today, producers still make small amounts in the original appellation Falerno del Massico. Falanghina also grows just west of Naples around the Campo Flegrei volcano. Additionally, winemakers on the Amalfi Coast typically blend Falanghina with Biancolella. 
Coda di Volpe
Coda di Volpe is perhaps the most underrated Campanian white grape. Its name means the tail of the wolf due to the shape of its grape bunches. It produces juicy, medium-bodied whites. Producers often macerate and age Coda di Volpe to increase its complexity and nuance.
Coda di Volpe does best around Benevento, where it can be a single varietal wine blended with Greco di Tufo. Terra di Briganti is a small producer making organic Coda di Volpe, Fiano, and Falanghina wines worth trying! 
Pallagrello Bianco
A group of winemakers east of Caserta quietly make rich and age-worthy white wines from the rare Pallagrello grape. Nearly extinct in the 20th century, a small revival is now occurring. This is mainly due to dedicated boutique winemakers like Ale. Pa, who champions Pallagrello Bianco and Pallagrello Nero, the red variety. The whites are juicy and savory, while the reds are equally tasty with black fruits and spice.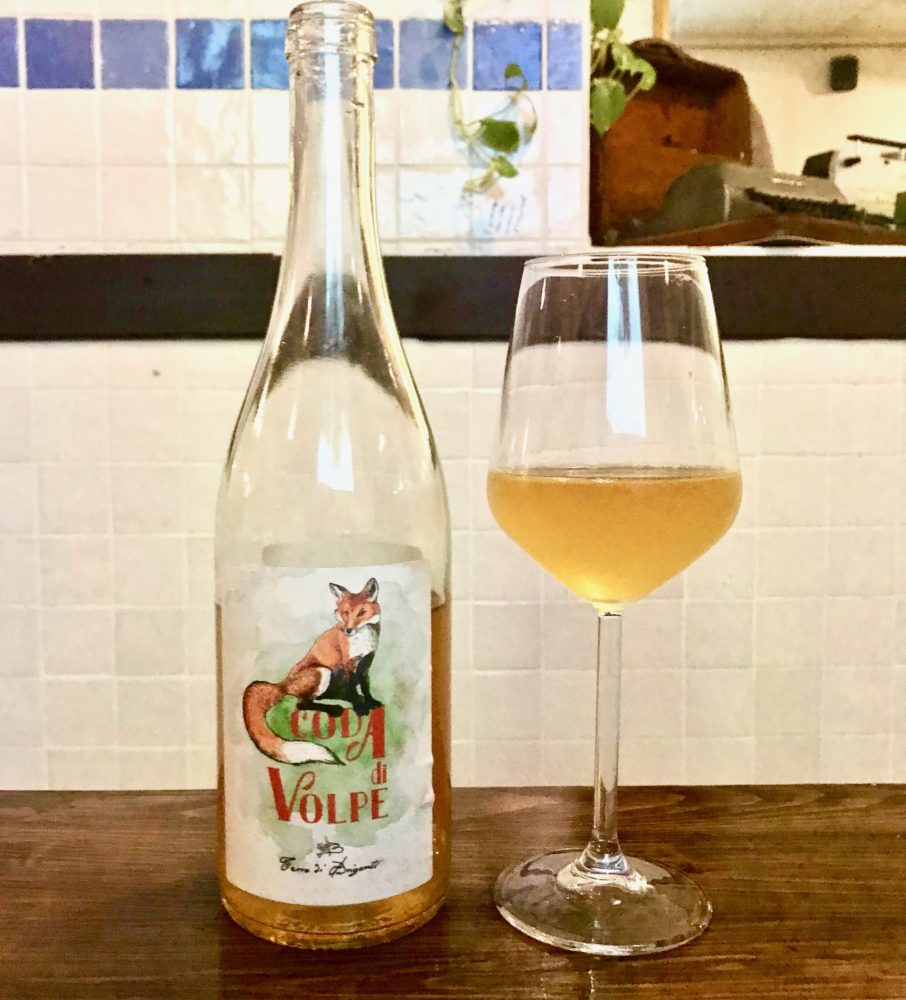 Red Wines of Campania
Aglianico
Often referred to as the Barolo of the south, Aglianico is a mighty and noble red grape grown only in Campania and neighboring Basilicata. Aglianico makes wines of intense berry flavors, acidity, and tannins. Like many big red wines, it pairs very well with red meats, stews, and decadent cheese dishes. 
The full expressions are from the Taurasi DOCG and grow at 1300 ft+ above sea level. The elevation combined with rich volcanic soil allows the late-ripening Aglianico to develop smoky undertones and spice while retaining acidity.
In the Taurasi appellation, Aglianico must comprise 85-100% of the wine. Winemakers must also age the wine for 36-48 months before release, which helps further refine the tannins and develop more flavors. Look no further than the historic Mastroberardino Winery for top Aglianico wines from Taurasi. 
Aglianico also does well in the nearby Taburno DOCG, a mountainous and volcanic area. Here, it's aged for 24 or 36 months and is typically a lighter, less structured version of Aglianico. Taburno producers also make Rosé or Rosato wines from Aglianico. 
Piedirosso
Campania's underdog native red grape Piedirosso has a lot of untapped potentials. Decidedly less robust than Aglianico, Piedirosso wines have cherry and violet notes and less body. Similarly, they have good acidity and tannins but do not generally warrant long aging. 
Piedirosso grows in most areas of Campania, including Campo Flegrei west of Naples. You can also find it on the Amalfi Coast and the islands of Capri and Ischia. While made as a single varietal wine, Piedirosso is the blending grape in Aglianico-based wines. Not widely exported, you can enjoy Piedirosso with Napoletana pizza directly in Campania. Look for premium Piedirosso wines from La Sibilla. 
Lacryma Christi
Lacryma Christi, or the tears of Christ in English, refers to the wine blends initially made on the slopes of Mount Vesuvius. It's said that Bacchus, the Greek God of wine, wept tears of joy after seeing the fertile paradise of Campania. However, winemaking Monks changed Bacchus to Christ when spreading the story. Today, the DOC or appellation producing white and red Lacryma Christi wines remains the Vesuvio DOC. The Bianco is a blend of Coda di Volpe and Flanghina. The Rosso is a blend of Piedirosso and Aglianico. You, too, can taste the past with Lacryma Christi from Villa Dora.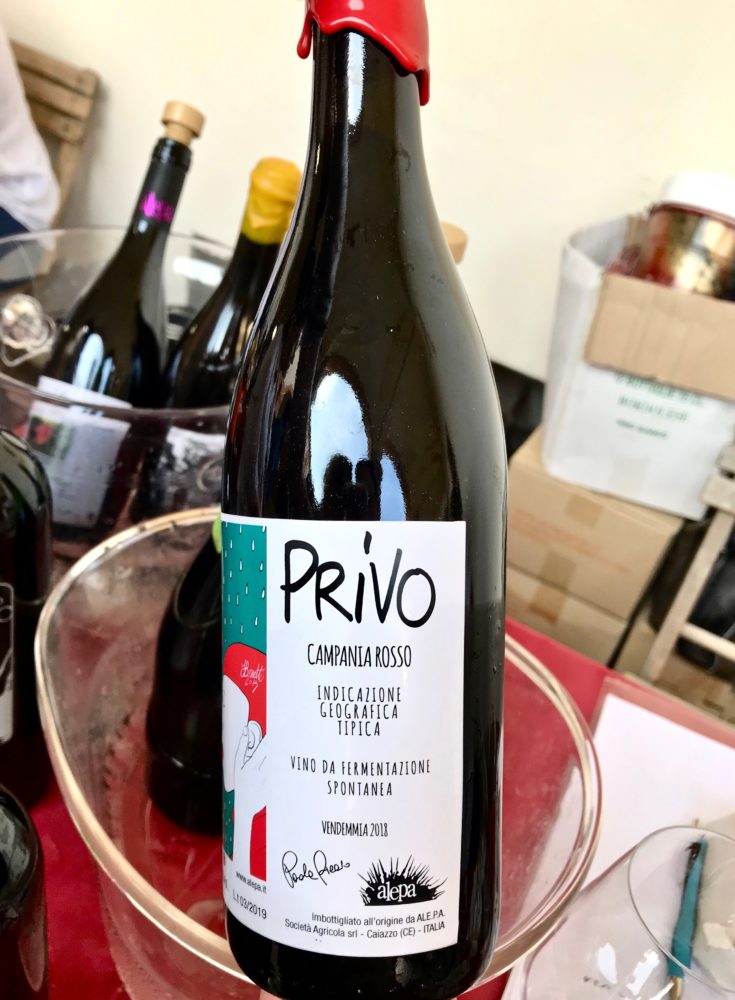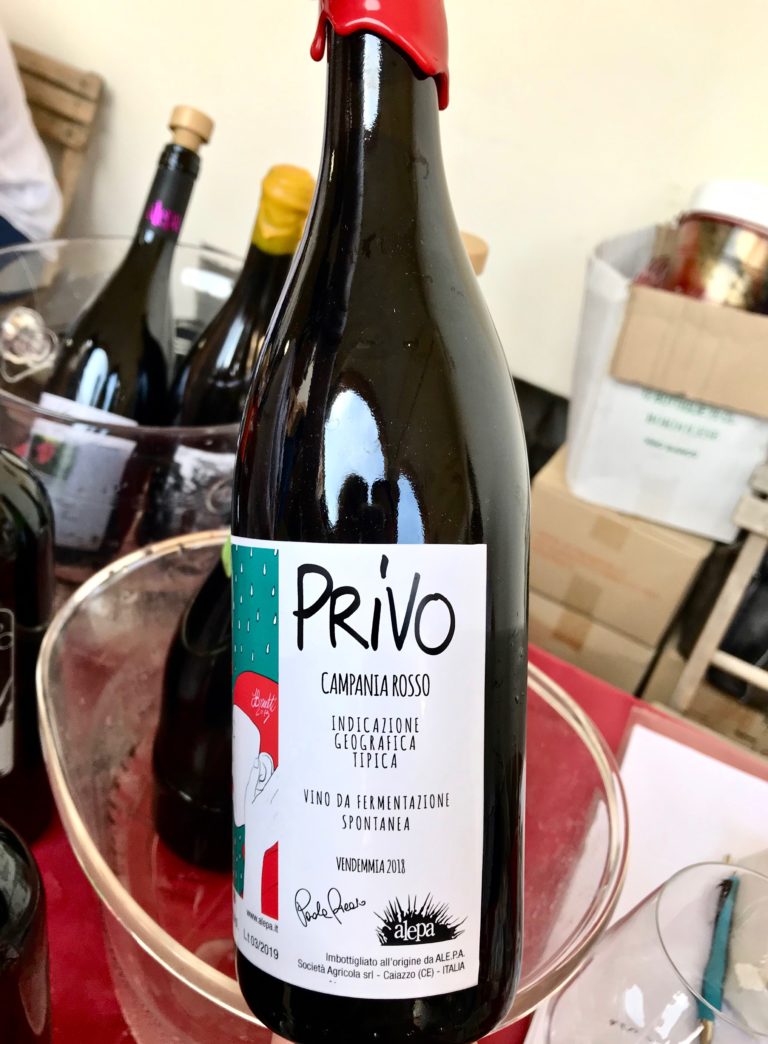 Native Wines of Ischia
Biancolella
Just like the island itself, Biancolella is beautiful and fragrant. Additionally, with notes of peach and wild herbs, Biancolella is a pleasure to drink. Ideally, you can sip a cool glass while sailing around Ischia, the Amalfi Coast, or Capri, where it's grown. Look for examples of Biancolella and various native Campanian wines from Cenatiempo and Mazzella.
Forastera
A salty and grassy wine, winemakers in Ischia and Procida use Forastera in white blends. They also vinify it as a single varietal wine, and its thin profile lends itself to blending. When nurtured in the vineyard, it can stand as a still or sparkling wine. 
Are you interested in tasting the ancient native wines of Campania? Check out our Southern Italy Yacht Itineraries and book your trip today.
Please call us today at 1 (321) 777-1707 or describe Your Vacation Vision to help you plan your fully-crewed private luxury yachting vacation! Inquire as soon as possible about your custom, crewed yacht charter.
You make the memories. We make the arrangements.