Whether you're seeking pure relaxation or the adventure of a lifetime, a luxury yacht charter vacation in Southern Italy is the best way to experience one of the world's most beautiful destinations. If you want to know why you should charter a yacht in Southern Italy, read on for five reasons to consider visiting this amazing region! Here we focus on the mainland, but if you're interested in chartering in Sicily, we can arrange that too.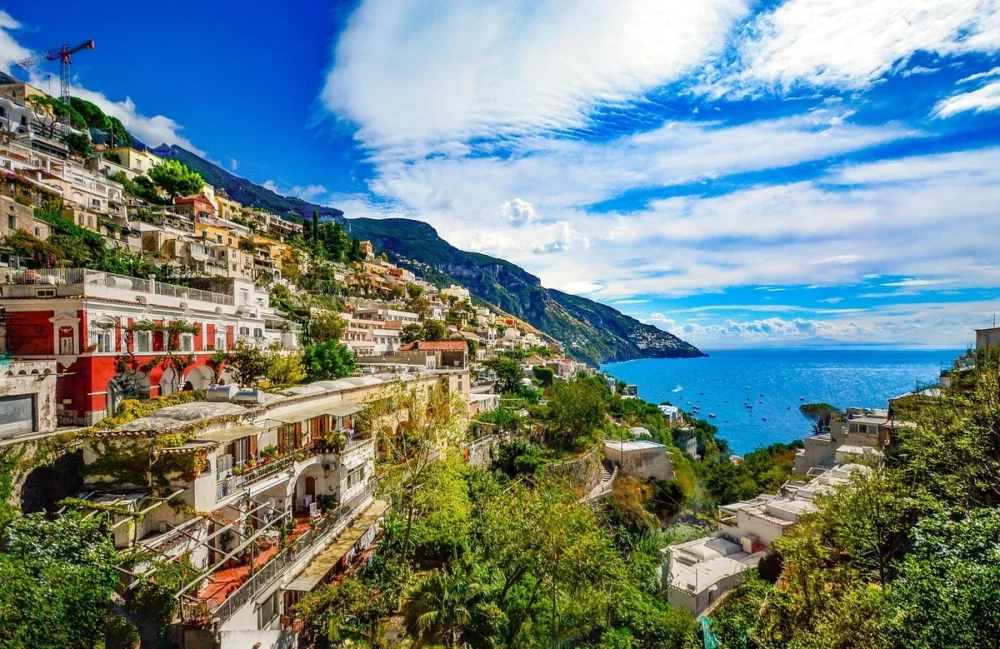 The Amalfi Coast
The Amalfi Coast, also known as the Way of Kings, is one of Italy's most beautiful and alluring coastlines. It's easy to see why people have been drawn to these breathtaking shores throughout history! Towns perched on peaks, cobblestone streets winding through valleys, and picturesque Italian villas on cliffs overlooking crystal-clear waters.
See Villa San Michele: Designed by Italian Renaissance architect Axel Munthe, it offers incredible views of coastal landscapes, including nearby islands and Mount Vesuvius.
Visit Positano and walk the "Path of the Gods."
See Pompeii. Among its most famous attractions is Pompeii, which was buried in 79 A.D. during an eruption of Mount Vesuvius.
Naples
Naples is home to one of Europe's largest marinas, with nearly 500 berths for yachts up to 200 feet long. This tremendously beautiful Italian city overlooks the sea and differs greatly from other Italian cities. Its streets and alleys are full of history and culture, amazing views, vibrant nightlife, tasty street food, and friendly locals. While visiting Naples on your Southern Italy yacht charter, you may want to:
Experience the Feast of San Gennaro. San Gennaro's Feast Day falls on September 19, Naples' most important religious festival.
Visit various cultural attractions. Wander through ancient ruins at Pompeii and Herculaneum, explore churches and catacombs built by monks in underground caverns or visit local artists' studios and craftspeople along Via San Gregorio Armeno.
Sample local cuisine while walking down cobblestone streets filled with street vendors. The flavors of Naples are truly amazing—think rich pasta dishes with fresh seafood or tender veal with artichokes. Or try pizza Margherita—thin crust topped with tomato sauce, mozzarella cheese, basil leaves, and olive oil—made according to guidelines set forth by Italian royalty. Pizza Napoletana is another must-try.
Take a Limoncello Tour. Limoncello, one of Naples' most famous specialties, is a slightly sweet and citrusy drink with a kick of flavor from its high alcohol content.
Sorrento
Sorrento is famous for its winding streets, colorful houses, and breathtaking panoramas overlooking it all. The historic heart of Sorrento also has lots to offer visitors looking to enjoy some quality downtime. If you're planning a trip to Sorrento, there are plenty of things to do and see to keep yourself busy throughout your stay on this beautiful stretch of coastline. While here:
Sample the cuisine. Some traditional foods include gnocchi alla sorrentina (fresh pasta with tomato sauce and mozzarella), provolone del Monaco (a slightly sharp local soft cheese), and citrus.
See Bagni Regina Giovanna. This unique spot is fantastic for swimming and viewing Mount Vesuvius.
Visit Piazza Tasso. This is the bustling center of Sorrento where you'll find bars, hotels, restaurants, and lots of lively activity.
Capri | Southern Italy Yacht Charter
Capri is known for its sapphire-blue waters, celebrity presence, and as one of Europe's most prestigious yachting destinations. In addition to its stunning limestone piazzas and endless hiking trails, Capri is an iconic beach island. On your private yacht, you'll have the best views and access to Capri's surrounding coves and islets.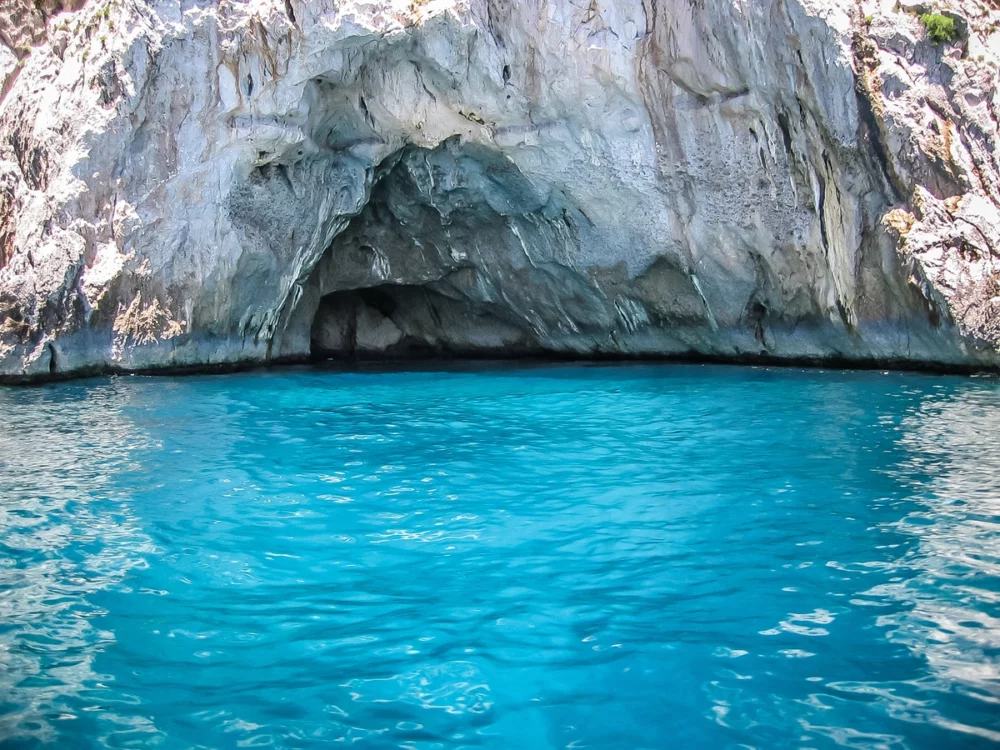 There are plenty of restaurants and cafes along Capri's waterfront. Take advantage of your location by enjoying an afternoon coffee or glass of wine while you watch boats bobbing around in Marina Piccola below.
Or, if you want to explore some of Capri's other attractions, we recommend checking out the Grotta Azzurra (The Blue Grotto), just offshore from Marina Grande. If you want to get closer to nature while on Capri, hike up Mount Solaro—the island's highest point—and enjoy stunning views of both land and sea.
Ischia
If you want to immerse yourself in some of Europe's most beautiful beaches, go hiking, and soak in Ischia's rich history, this island is for you. In addition, there are also two big volcanoes that were used as filming locations for Game of Thrones. You can swim and snorkel from your yacht in the water around these islands and explore the undersea world. Close by, you can also visit Procida, a small but beautiful island off the coast of Ischia.
Southern Italy Yacht Charter Options
Please call us today at 1 (321) 777-1707 or describe Your Vacation Vision to help you plan your fully-crewed private luxury yachting vacation! Inquire as soon as possible about your custom, crewed yacht charter.
You make the memories. We make the arrangements.