Yacht Chartering in the Bahamas | A Guide
Why Charter a Yacht Charter in the Bahamas?
If you're looking for a romantic getaway or an adventurous escape with friends and family, Yacht chartering in the Bahamas is the perfect way to explore turquoise waters and stunning beaches. With this ultimate guide, you'll learn all the tips and tricks of finding the right yacht rental in the Bahamas and the best places and activities to do.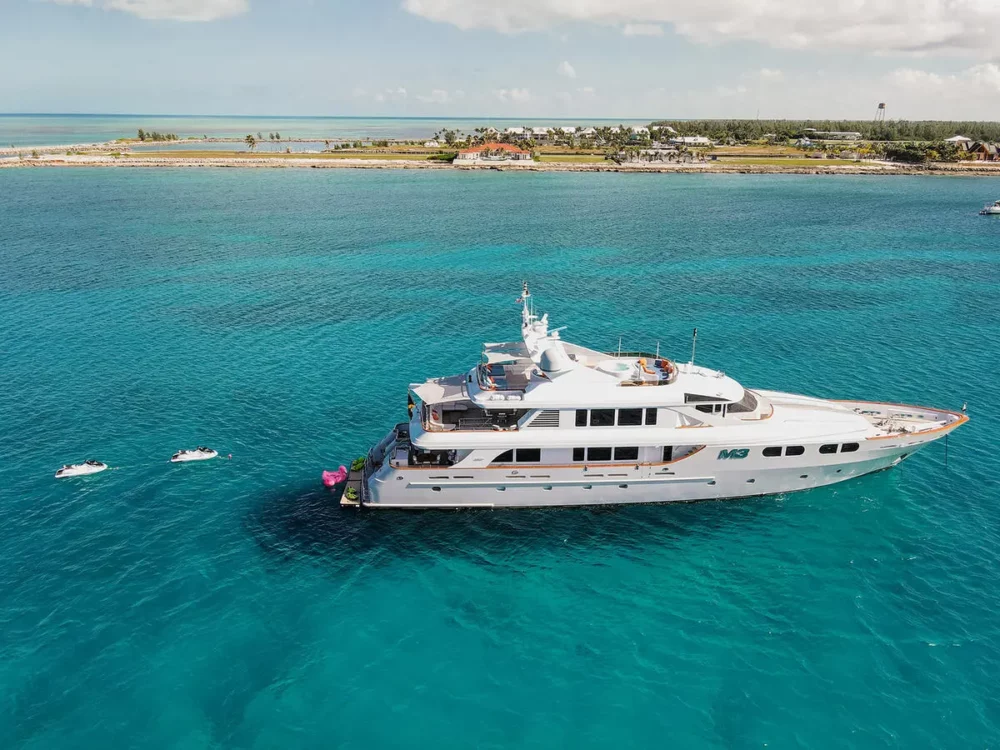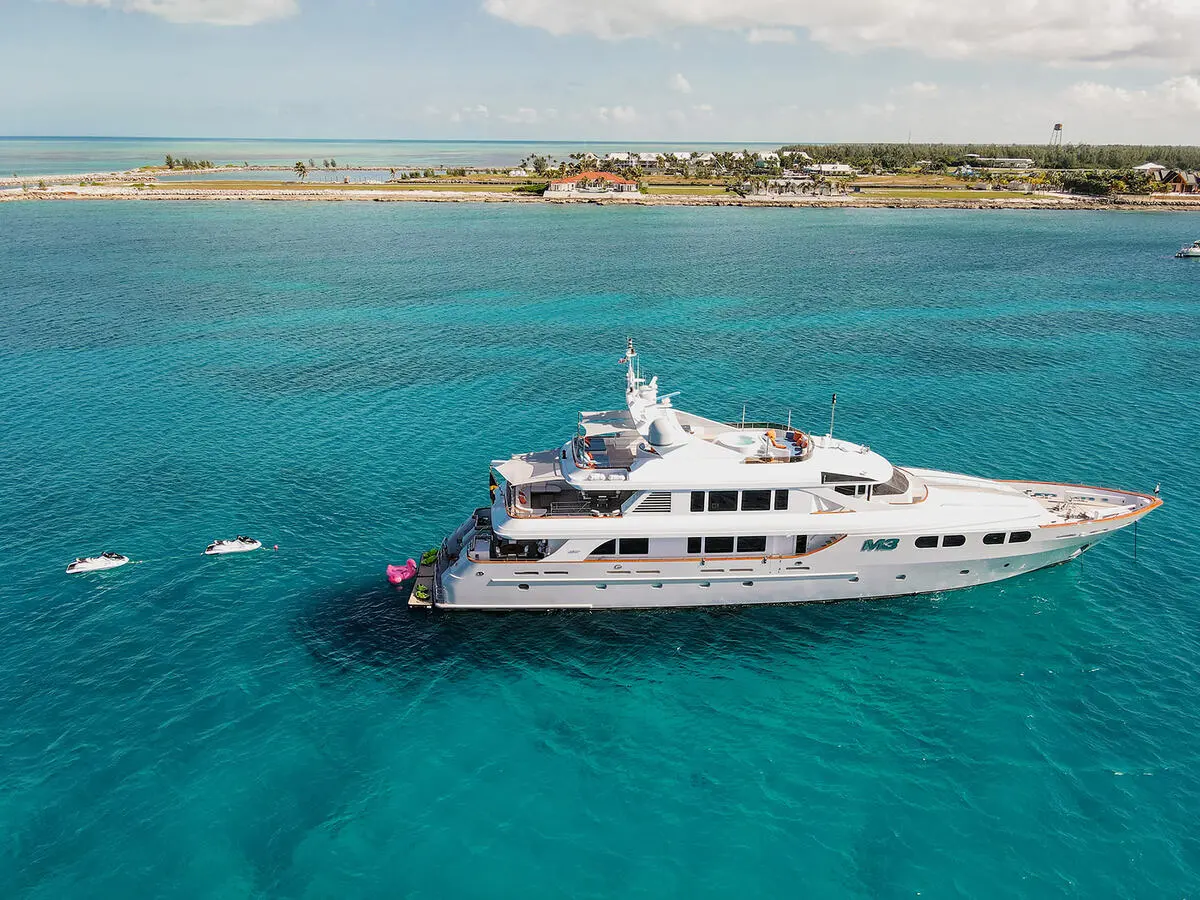 What Kind of Yacht Can You Charter?
Depending on your budget and the type of experience you're looking for, you can choose motor yachts, sailing yachts, catamarans, power catamarans, or luxury superyachts.
Motor Yachts
Motor yachts provide comfortable accommodations for up to 12 passengers and offer more speed and stability than sailboats. They come in sizes ranging from 50 to over 400 feet and have powerful engines to reach high rates. They come with a captain and a crew of anywhere from 4 to 10 or more, depending on the size of the Yacht.
Luxury superyachts are available for those who want the ultimate Yacht chartering experience. These vessels usually range from 100 to 400+ feet long and have all the amenities you can imagine. These can include everything from movie theaters, saunas, spas, helipads, and sports courts. Superyachts provide an exclusive way to explore the beauty of the Bahamas in total comfort. Here are a few great Bahamas motor yacht rental options:
Sailboats | Yacht Chartering in the Bahamas
Sailing yachts are perfect for those who want to experience more relaxed cruising. You can explore the islands at your own pace and enjoy the freedom of being out at sea. You can charter anything from a 50-footer to a luxurious 200-footer. Many sailing yachts have gorgeous deck space, well-appointed cabins, and plenty of water toys. In addition, you will surely save money with the very low fuel costs associated with sailboat charters in the Bahamas.
Catamaran Charters in the Bahamas
Catamarans are great if you're looking for plenty of space onboard, as these vessels typically have large cockpits, expansive decks, and plenty of room below deck. Catamarans can accommodate up to 12 people and offer comfortable and spacious accommodations.
Power Catamarans
Like sailing catamarans, power catamarans provide ample space for up to 10 guests and excellent water access. Moreover, their motor engines allow you to cover more ground during your boat charter in the Bahamas.
Best Time to Visit the Bahamas
Regarding boat chartering in the Bahamas, there is no definitive best time of year to visit. That's because the weather in the Bahamas is almost always pleasant and warm, making it an ideal destination for a yacht charter all year round.
However, suppose you're looking for the best time to visit. In that case, October through May is considered peak tourist season, as the temperature is slightly cooler and more comfortable than in summer.
The best time to go depends on what kind of experience you're looking for. Visiting during the summer is probably best if you prefer to avoid crowds.
If you're looking for a more traditional experience, a yacht charter during the fall or winter months is probably your best bet for Yacht chartering in the Bahamas.
Places to Visit on a Luxury Yacht Charter in the Bahamas
The tropical islands are a paradise for vacationers or those seeking a romantic honeymoon. There are many itineraries to choose from, but here are some of the best places to check out when chartering a yacht in the Bahamas:
Abaco Islands
The Abaco Islands offer the ultimate seclusion and privacy for yacht charters in the Bahamas. From the white-sand beaches to the clear blue waters, this is the perfect place to relax and enjoy the beauty of nature.
With more than 120 cays and islands, this is the perfect destination for an adventurous getaway. The Abacos have some of the most beautiful beaches and coves in the world and offer a variety of activities to enjoy while you explore the stunning landscapes and waters.
From swimming with dolphins to fishing and kayaking, there's something for everyone to enjoy on an Abacos itinerary. The turquoise waters are ideal for swimming, snorkeling, and scuba diving, while the white sandy beaches and clear skies offer perfect opportunities for sunbathing and relaxing. There's also a wide range of restaurants, bars, and shopping areas to explore.
Exuma Islands
The Exumas are home to some of the most beautiful reefs in the Caribbean Sea. A boat charter in the Bahamas can take you around these cays to experience extraordinary marine life and breathtaking views. The Exuma Islands are a cluster of 365 cays and islands in the Central Bahamas. These spectacularly beautiful islands offer some of the best Yacht chartering experiences in the world. Learn more about some potential Exuma charter itineraries.
One of the best activities when visiting the Exuma Islands is to enjoy some of the best watersports available in the Bahamas. The endless options include snorkeling, scuba diving, fishing, and jet skiing. Whether you want to explore the stunning coral reefs or have fun in the sun, there are plenty of places to go.
The Exuma Islands also offer several nature parks to explore. Moriah Harbor Cay is the most popular park with underwater and land-based wildlife. Visitors can observe sea turtles, iguanas, stingrays, sharks, manatees, and dolphins, among other creatures. Many trails offer picturesque views of the shoreline and nearby islands. The Exuma Islands are home to some of the most beautiful secluded beaches in the Caribbean.
Nassau | Yacht Chartering in the Bahamas
Nassau, the capital of the Bahamas, is a bustling port city that offers something for everyone. From stunning beaches to vibrant nightlife, there's plenty to explore in Nassau. Whether looking for adventure or relaxation, Nassau is the perfect place to experience it all.
There are some stunning beaches to explore in and around Nassau. Cable Beach is especially popular and offers a variety of water sports, such as snorkeling, kayaking, and swimming. The waters here are crystal clear and perfect for enjoying time in the sun. Junkanoo Beach is another popular spot for swimming and sunbathing. You can also participate in activities like banana boat rides and beach volleyball. When night falls in Nassau, there's plenty of entertainment to enjoy. There's something for everyone, from pubs to bars to nightclubs and casinos.
Bimini Islands
The Bimini Islands are home to some of the world's most exclusive beach clubs, luxury resorts, and private yachts. If you're looking for a truly luxurious getaway, this is the place for you.
No matter your interests, a boat charter in the Bahamas can provide an unforgettable experience. With so many beautiful destinations to explore, you'll never run out of places to visit while on your yacht charter.
Things to Do and See in the Bahamas
The islands offer a variety of activities for all kinds of interests, so you're sure to find something that fits your style.
Water Sports. A Bahamas luxury yacht charter will deliver if you want water sports. From snorkeling and diving to kayaking and paddle boarding, there are many ways to explore the sea and its wildlife. You can even participate in an adrenaline-pumping water skiing adventure or spend an afternoon fishing with a local guide.
Nature parks are another great way to experience the beauty of the Bahamas. From the world-famous Lucayan National Park to the Exuma Cays Land and Sea Park, there are plenty of options for hikers, birders, and nature lovers alike. Hike tropical forests and explore coral reefs, shipwrecks, and vibrant wildlife.
If you're looking for more secluded beaches, the Abaco Islands are a great option. With miles of untouched coastline, crystal clear waters, and breathtaking scenery, these islands provide a peaceful getaway from the hustle and bustle of everyday life. Spend the day relaxing on white sand beaches.
Or, you can even partake in a deep-sea fishing expedition.
Historic Sites: Nassau is home to various attractions for sightseers to explore. Fort Fincastle is one of the oldest landmarks in the city and offers breathtaking views from its hilltop location. The Queen's Staircase is also worth a visit and comprises 65 steps carved by enslaved people in the late 18th century.
Visit the Zoo. The Ardastra Gardens Zoo & Conservation Center is another must-visit attraction, home to tropical birds, mammals, and reptiles.
You'll find it here no matter what experience you want while Yacht chartering in the Bahamas. From Nassau's vibrant nightlife to the Out Islands' untouched beauty, you will have an unforgettable sailing experience in this magical archipelago.
What to Pack for the Bahamas
When packing for a yacht chartering trip in the Bahamas, it is essential to consider the weather and how you will spend your time. You will have many opportunities to ask our team or your Yacht's captain for packing tips. The best clothing choices are lightweight, breathable fabrics that protect you from the sun and keep you comfortable. For tops, opt for long-sleeved shirts and t-shirts, while shorts, skirts, or capris are perfect bottoms.
Swimwear should also be included, as snorkeling, swimming, and water sports are essential on your Bahamas boat cruise! Bring plenty of cover-ups like a kimono or lightweight dress, a hat, sunglasses, and marine-safe sunscreen to protect you from the intense Bahamian sun. Don't forget comfortable footwear like sandals or boat shoes, and consider bringing a rain jacket in case of unexpected showers. On the boat, you won't wear any shoes, however.
Yacht Chartering in the Bahamas | A Guide
The Bahamas is an excellent year-round yacht charter destination. One trip won't be enough, so contact us to start planning your Bahamas yacht trip today.
Please call us today at 1 (321) 777-1707 or describe Your Vacation Vision to help you plan your fully-crewed private luxury yachting vacation! Inquire as soon as possible about your custom, crewed yacht charter.
You make the memories. We make the arrangements.