As we set our sights on 2024, it's time to dream big and envision the perfect getaway. What could be more exciting than exploring the top destinations for an exclusive luxury yacht charter?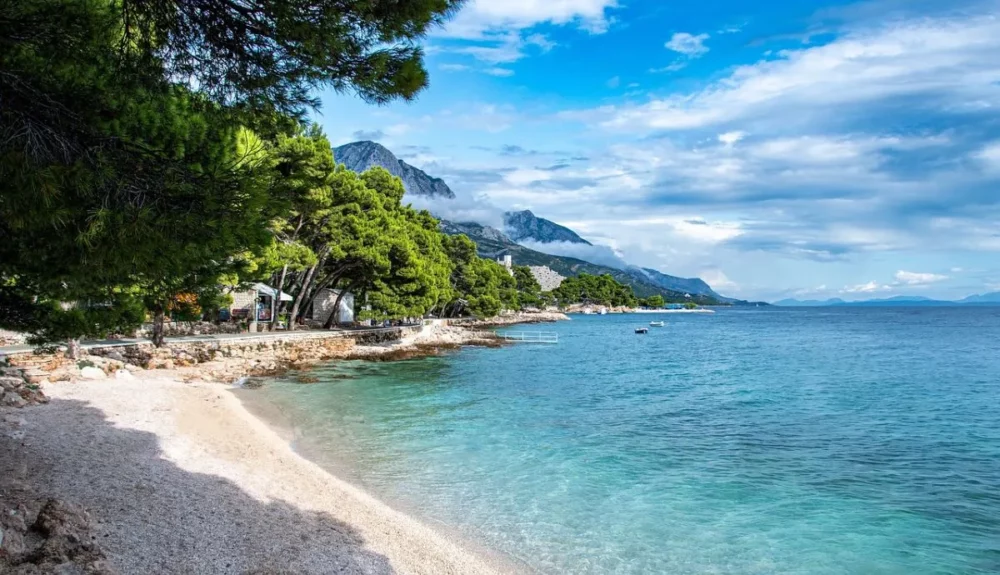 Whether you're seeking adventure, relaxation, or a combination of both, these exquisite locations offer the perfect backdrop for an amazing voyage. So, why not elevate your travel experience and embark on a journey like no other with a luxury yacht charter?
1. The Bahamas – Paradise Awaits
The Bahamas remains an evergreen favorite for those looking to rent a private yacht. Its crystal-clear waters, stunning coral reefs, and over 700 islands to explore make it a tropical paradise for water enthusiasts. Luxury charters in the Bahamas let you immerse yourself in a world of private cays, white-sand beaches, and vibrant marine life.
Here are a few boats available for the Bahamas:
2. The French Riviera – Glamour and Elegance
The French Riviera, synonymous with luxury and sophistication, is ideal for those seeking life's finer things. Charter a luxury yacht along the Côte d'Azur and cruise past glamorous cities like Cannes, Nice, and Monaco. Explore hidden coves, dine at Michelin-starred restaurants, and experience the luxury of the French Riviera.
Here are a few boats available for the French Riviera:
3. Greece – Ancient Beauty Meets Modern Luxury
Greece's timeless beauty and rich history make it an enchanting destination for luxury yacht charters. Sail through the azure waters of the Aegean and Ionian Seas, discovering picturesque islands like Santorini, Mykonos, and Corfu. Your yacht's crew will ensure a seamless journey through Greece's breathtaking landscapes and cultural wonders.
Here are a few boats available for Greece:
4. The British Virgin Islands – Caribbean Paradise
The British Virgin Islands offer pristine beaches, warm turquoise waters, and a laid-back atmosphere for those seeking a Caribbean escape. Charter a luxury yacht in this tropical haven to explore hidden bays, enjoy world-class snorkeling, and savor delicious seafood at beachside bars.
Here are a few boats available for the British Virgin Islands:
5. Croatia – Adriatic Elegance
Croatia's Adriatic coastline is a hidden gem, with historic towns, stunning national parks, and a captivating blend of old-world charm and modern luxury. Charter a luxury yacht to cruise along the Dalmatian Coast, visiting destinations such as Dubrovnik, Hvar, and Split. Discover secluded anchorages and dine on fresh Mediterranean cuisine at quaint seaside restaurants.
Here are a few boats available for Croatia:
Charter a Luxury Yacht | Common Questions
How Do I Book a Charter a Luxury Yacht?
Booking a luxury yacht charter with the CKIM Group is a seamless and personalized experience. Since we specialize in boutique service, we ensure that every step of the process fits your desires. Reach out to us, and our dedicated team will guide you through yacht selection, crew preferences, and itinerary planning. Your dream yacht charter is just a conversation away with CKIM Group.
What's the cost of a luxury yacht charter with a crew?
Charter rates with a crew can vary widely, starting from around $10,000 and reaching well above $250,000 for mega yachts. Prices depend on factors like yacht size, destination, duration, and onboard amenities. Despite the range, all our charters guarantee exceptional value for your investment.
You can expect a well-appointed yacht with a professional crew, basic amenities, and a comfortable sailing experience in the lower range. As the budget increases, so do the extravagance and services. Higher-end charters offer spacious, luxurious yachts equipped with state-of-the-art technology, multiple cabins, gourmet dining prepared by private chefs, personalized itineraries tailored to your preferences, water toys like jet skis and paddleboards, and exclusive access to secluded beaches and upscale marinas.
Regardless of your budget, the professional charter brokers at CKIM Group ensure that every charter includes excellent services. Your investment guarantees a luxurious voyage and a unique experience tailored precisely to your desires and preferences.
How Do I Choose the Yacht?
You have many choices when planning your charter vacation. We will help you select the best yacht for your group: a fast motor yacht or a relaxing sailing catamaran. We strive to make your charter experience first-rate from beginning to end.
When you charter a luxury yacht, you unlock the exclusive opportunity to tailor your voyage to your desires. Experience unparalleled freedom, privacy, and personalized service as you explore these top 5 destinations for 2024.
So, are you ready for a yachting vacation? Then, charter a yacht and make 2024 a year to remember.
Please call us today at 1 (321) 777-1707 or describe Your Vacation Vision to help you plan your fully-crewed private luxury yachting vacation! Inquire as soon as possible about your custom, crewed yacht charter.
You make the memories. We make the arrangements.