Exclusive Greece Yacht charters reveal a land steeped in myth and legend. Visit this treasure trove of natural beauty, myriad islands, and serene pockets of paradise. The appeal of Greece is undeniable, with its allure, pleasant climate, prevailing winds, crystal-clear waters, and captivating anchorages.
This combination of elements has solidified Greece as a premier sailing destination, attracting crewed yachts from all corners of the globe.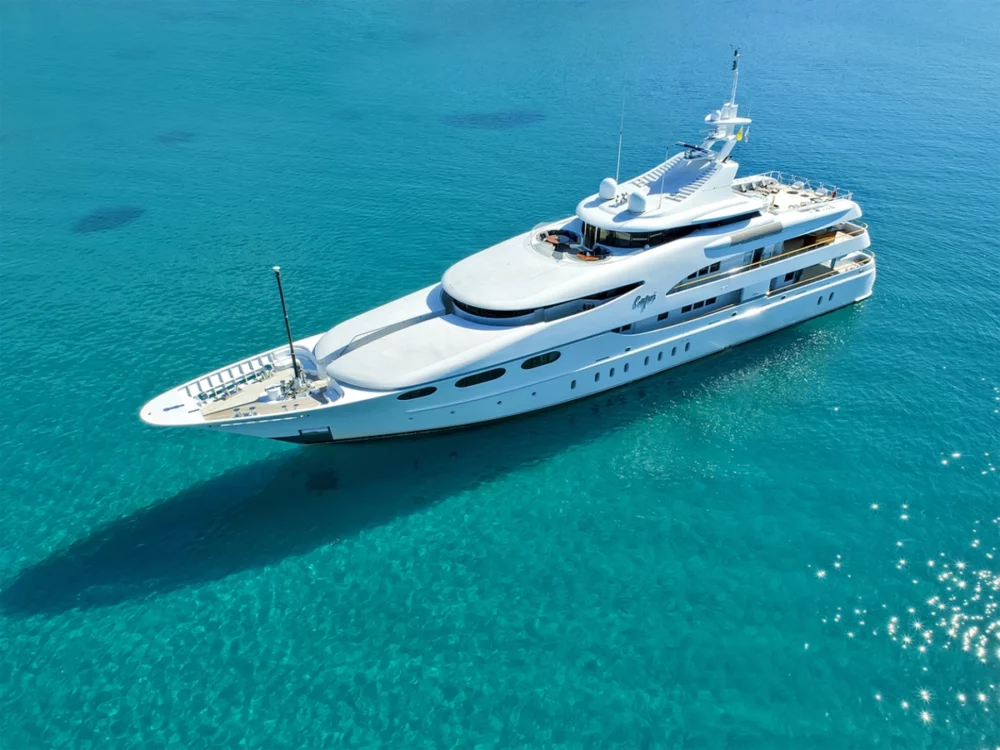 Why Explore Greece on a Luxury Yacht Charter?
You should explore Greece on a luxury yacht charter for countless reasons. We've outlined a few of these reasons below.
Endless Coastal Splendor and Beaches
Greece boasts a stunning seascape comprising over 2,000 islands. This breathtaking archipelago sets the stage for unforgettable island-hopping adventures, ensuring each yacht charter experience is unique and captivating.
Seamless Island Hopping
While some of these islands may seem remote, they are remarkably accessible by boat or helicopter. A few even have airports, providing an added layer of flexibility for meeting the arriving yacht. Navigating these waters by boat reveals a world of secluded bays, allowing for private picnics without prying eyes. Island hopping offers the opportunity to immerse in local cultures, explore villages, and savor regional delicacies.
Eternal Summer Days
Greece embraces the best of Mediterranean weather, featuring mild winters and dry summers. Yacht charters are most popular during the peak summer months of June, July, and August. However, the transitional periods of May and September also present rewarding options. These months have a more temperate climate after the intense heat subsides and the tourist crowds have dispersed.
A Cultural Odyssey
Rich in history and pivotal to Western civilization, Greece stands as a testament to human accomplishment. From philosophers to Olympians, its diverse landscapes invite you to explore and uncover its wonders one island at a time.
Food and Wine
Greece is home to many excellent restaurants. For example, Spondi offers a mix of traditional and creative cuisine. Try the tasting menu that includes three starters, ten main courses, and six glasses of wine with your meal.
Wine-making in Greece dates back more than 6,500 years. Evidence suggests that Greece is home to the second oldest remnants of grape wine discovered in the world. Since so many grape varietals seldom leave their native islands, Greek wines are only available on the islands.
What's more, the unique vineyards are unlike any you've seen. Most vines grow in low circular bush-like baskets to withstand windy conditions, creating a beautiful landscape.
What Islands Are the Best to Visit?
The Aegean Sea and the Greek Islands are more than just tourist destinations. They're an area with rich history and culture, with some of the most welcoming people you'll ever meet. Countless islands offer exclusive Greece yacht charters that showcase all these things. You'll also find many beautiful white sand beaches to relax on!
From the Cyclades to the Sporades, the realm of possibilities opens for those embarking on exclusive Greece yacht charters. A plethora of interesting destinations beckon, each promising a unique and enchanting experience.
Aegean Gem | Cyclades Islands
The Aegean Sea features warm winds, rocky formations sheltering hidden bays and paths, and numerous islands perfect for captivating yachting routes. Situated southeast of the mainland, the Cyclades, composed of 220 islands, reign as Greece's most sought-after yachting destination.
Boasting architectural grandeur and archaeological significance, the Cyclades' iconic whitewashed terrain is easily accessible from mainland Athens. Mykonos, known for its vibrant nightlife, has achieved international acclaim, while Santorini's enchanting sunsets evoke profound emotions. For a dose of Greek mythology, Delos and its temple of Apollo stand ready to transport visitors back in time.
Dodecanese Islands | Where History Echoes
Lying within a hundred miles of the Turkish coastline, the Dodecanese Islands are full of ancient history. Smaller islands retain traces of their trading heritage in the form of secluded harbors. All offer striking beaches and dramatic landscapes, best appreciated from the water's vantage point. Byzantine churches and medieval castles also grace these islands.
Ionian Isles | Nature's Symphony
The Ionian islands present a panorama of seven primary isles: Kefalonia, Corfu, Zakynthos, Ithaca, Paxi, Lefkada, and Kythira. Hugging Greece's western coastline, the Ionian Sea showcases mild weather, lush vegetation, captivating Venetian architecture, and tranquil sailing conditions. Turquoise waters embrace sandy beaches, rendering this region a haven for yacht charters. Whether exploring the northern or southern clusters, a two-week itinerary can span the entire Ionian archipelago.
Saronic Islands | A Glimpse of Modern Greece
Mere hours away from Athens, the Saronic Islands recount the modern history of Greece. Nestled to the south of Athens, between the northeastern Peloponnese shore and Attica's peninsula, these islands are in sheltered waters.
A brief two-hour cruise from Athens transports travelers to these cultural, historical, and naturally resplendent isles. Hydra and Spetses take center stage, while Angistri, Poros, and Aegean contribute equally to the region's allure. Visitors can indulge in Greek coffee and meander through cobblestone pathways that grace these charming towns.
Sporades Islands | Emerald Havens
Sprinkled across the Aegean's northwestern expanse, the Sporades earned the name the "emerald of the Aegean." This nickname is thanks to their lush vegetation and inviting green-blue waters. Comprising 24 islands, this region beckons to those seeking unspoiled natural beauty and solitude.
The sailing conditions prove ideal for yacht charters, and the summer months usher in warmth and dryness. Skiathos, with its Koukounaries beach, Alonissos housing monk seals, and Skopelos, the setting of the movie "Mamma Mia," promise unforgettable experiences.
Undoubtedly, Greece's charm for yacht charters is irresistible. Its diverse archipelagos promise unique island-hopping adventures, while its historical and cultural tapestry offers a multifaceted journey through time. Winds that sweep across its waters, mesmerizing landscapes, and hidden bays and paths make it an unparalleled yachting location.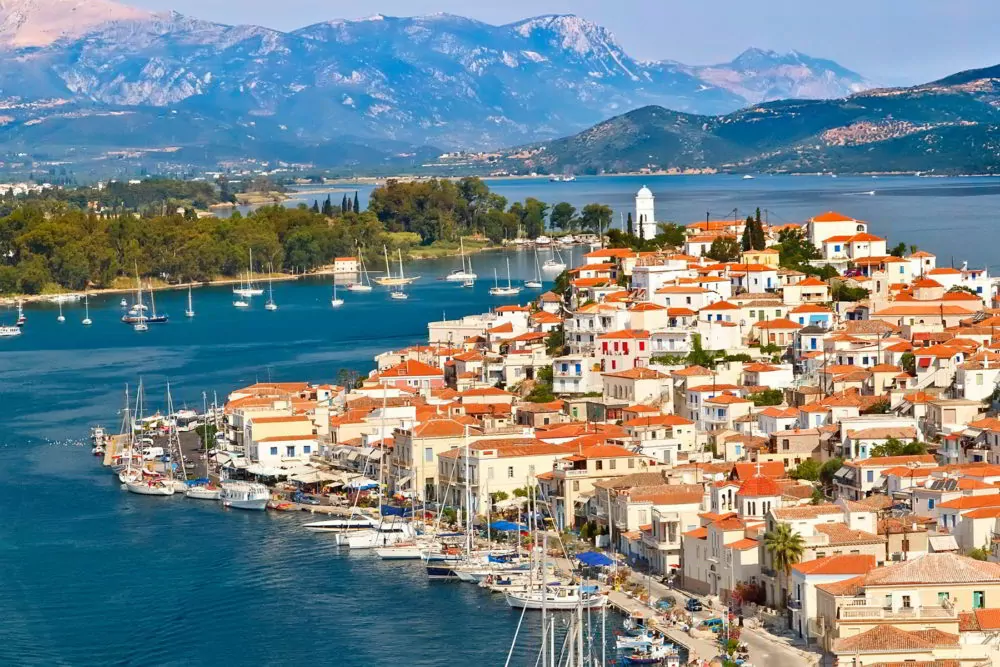 From the moment you step onboard, your yacht charter is all about you. You can expect a high level of service throughout your holiday. The licensed captain, professional chef, and discreet crew are there to ensure a flawless voyage.
In addition, they will assist you in operating water toys and drive you to shore aboard the yacht's tender. Of course, dining is key to a magnificent holiday, and your private chef will create outstanding cuisine for all meals.
The Best Time to Visit Greece
Greece is best visited outside the busy summer months, during the spring (April to June) and early fall (September and October). The warm but not oppressive temperatures and the popular sites are open but relatively quiet.
Between November and February, the weather is considerably colder. The summer months are hot, steamy, and crowded, with visitors visiting the main sites and the islands.
Browse Our Exclusive Greece Yacht Charters
The private yacht is your home away from home while on your exclusive Greek yacht charter. Since you will spend most of your time in your floating resort, it is essential to choose the perfect vessel. Click the buttons below to see the yachts available for your luxury yacht charter vacation.
Please call us today at 1 (321) 777-1707 or describe Your Vacation Vision to help you plan your fully-crewed private luxury yachting vacation! Inquire as soon as possible about your custom, crewed yacht charter.
You make the memories. We make the arrangements.