So, you're headed to the Bahamas! When you charter a private yacht, you have plenty of options when it comes to where to go and what to do when you get there. Since the Bahamas consist of 700+ islands (some inhabited, some not), this guide will help you narrow down your search. That way, you can enjoy the best experience possible on your visit. Read on to discover the top five Bahamas yacht-charter destinations.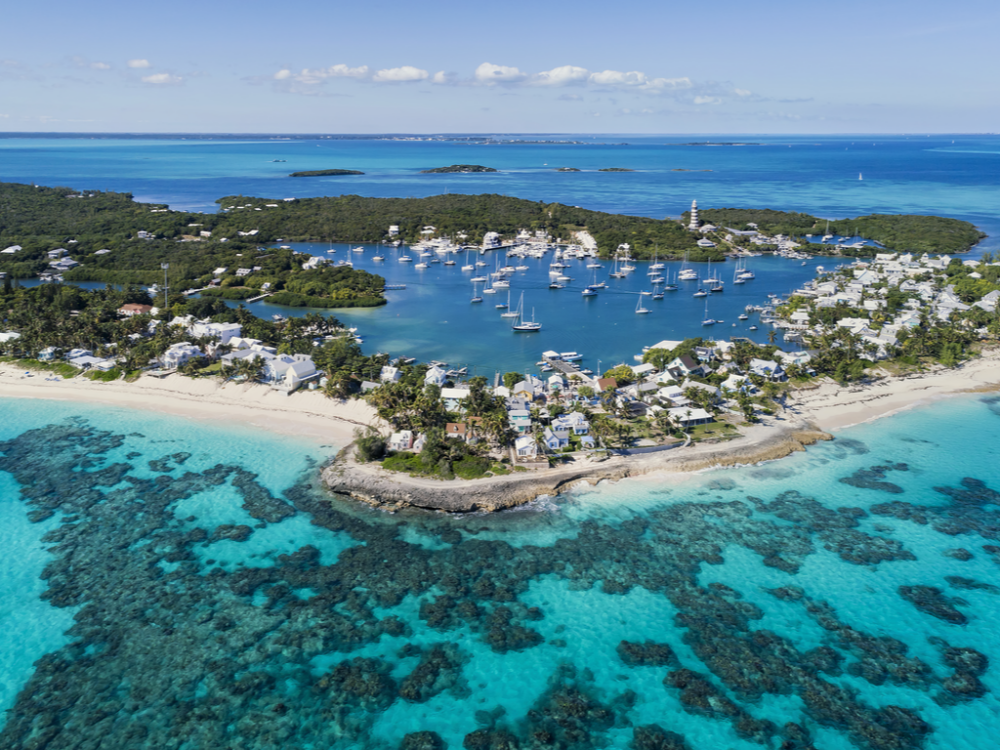 1. The Exuma Islands

The Exuma Islands are a fantastic place to go for truly getting away from it all. The variety of activities available is enough to keep anyone busy. However, if you just want to relax in the sun, there's plenty of that too. With Exuma, you get it all —white-sand beaches, amazing snorkeling opportunities, and a laid-back attitude. The Exuma islands have rightfully earned their reputation as one of the best yacht charter destinations in the world. In fact, they are a popular vacation spot for celebrities like Oprah Winfrey and John Travolta,
2. Eleuthera

Eleuthera is perhaps one of the most beautiful locations in all of the Bahamas. This stunning island is a favorite destination for yachting, and for good reason. On Eleuthera, you can see coral reefs, conch farms, and even dolphins. You can also go horseback riding on the beach! If you want to get an adrenaline rush from climbing up some rocks, visiting Gregory Town will do just that!
3. The Berry Islands

The Berry Islands consist of approximately 30 cays and plenty of activities for everyone in your group. Head to Sand Dollar Hill beach for the utmost seclusion, or for more adventure try cliff jumping into the blue hole at Hoffman's Cay. Whatever you do, don't miss the opportunity to fish at Chub's Cay, an abundant area known as the "fishbowl" of the Bahamas.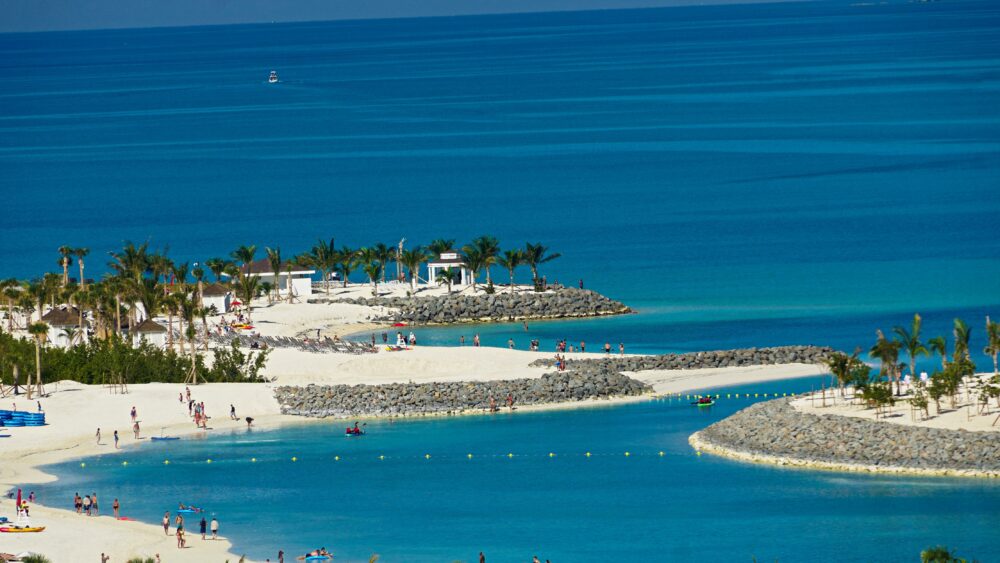 4. Spanish Wells

Spanish Wells is the easternmost of the Bahamian islands and is often overlooked in favor of its well-known neighbors. However, Spanish Wells has plenty to offer boaters — including miles of coral reefs, beautiful beaches, and incredibly shallow water. Plus, the location is far enough removed from busy Nassau to have the island virtually to yourself. This is a great island to visit if you want a relaxing place where you can step back in time for just a little while.
5. Nassau/Paradise Island

Nassau is by far the most popular place to visit in The Bahamas. Nassau/Paradise Island offers plenty of things to do. Paradise Island is just across from downtown Nassau. If you plan on taking a day trip, make sure to check out Atlantis Water Park and Aquaventure. If water parks aren't really your thing, then there are still tons of things to do in Nassau/Paradise Island. Some other recommendations include:
Junkanoo Beach (just outside of town) for some fun beach activities,
Fort Fincastle where they offer guided tours every day except Mondays.
Mangrove swamp airboat ride — great fun
Browse Our Selection of Bahamas Yachts for Charter

So there you have it: the Top Five Bahamas Yacht-Charter Destinations. Explore each destination on a private yacht charter! There are so many benefits to chartering a yacht in the Bahamas. From spacious living quarters to large bathrooms and entertainment areas, there's plenty of room onboard for family or friends!
Make plans today to visit the Bahamas. Call 321-777-1707 and let us help you design the vacation you've been dreaming of.
Please call us today at 1 (321) 777-1707 or describe Your Vacation Vision to help you plan your fully-crewed private luxury yachting vacation! Inquire as soon as possible about your custom, crewed yacht charter.
You make the memories. We make the arrangements.