Eight Must-See Grenadine Islands
There are eight islands in the Grenadines to visit on your luxury yacht charter. The following list includes descriptions of the islands and ideas for activities and watersports.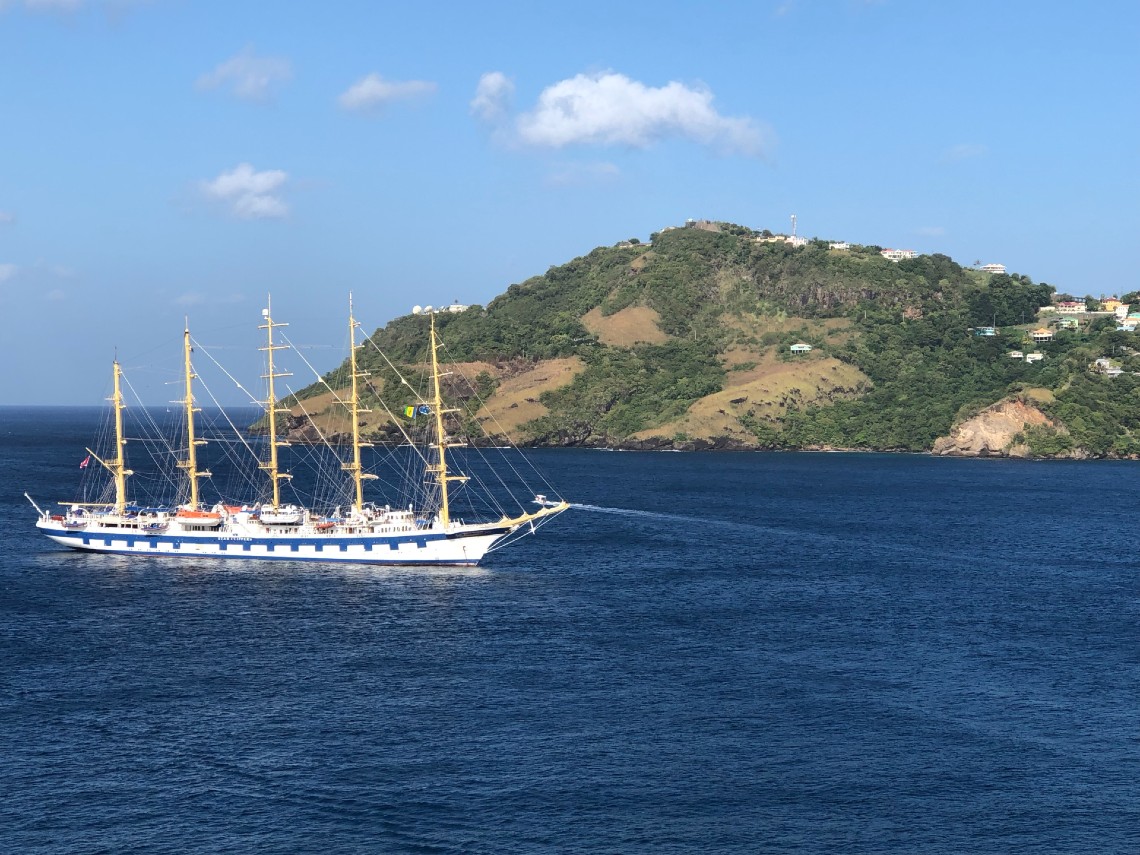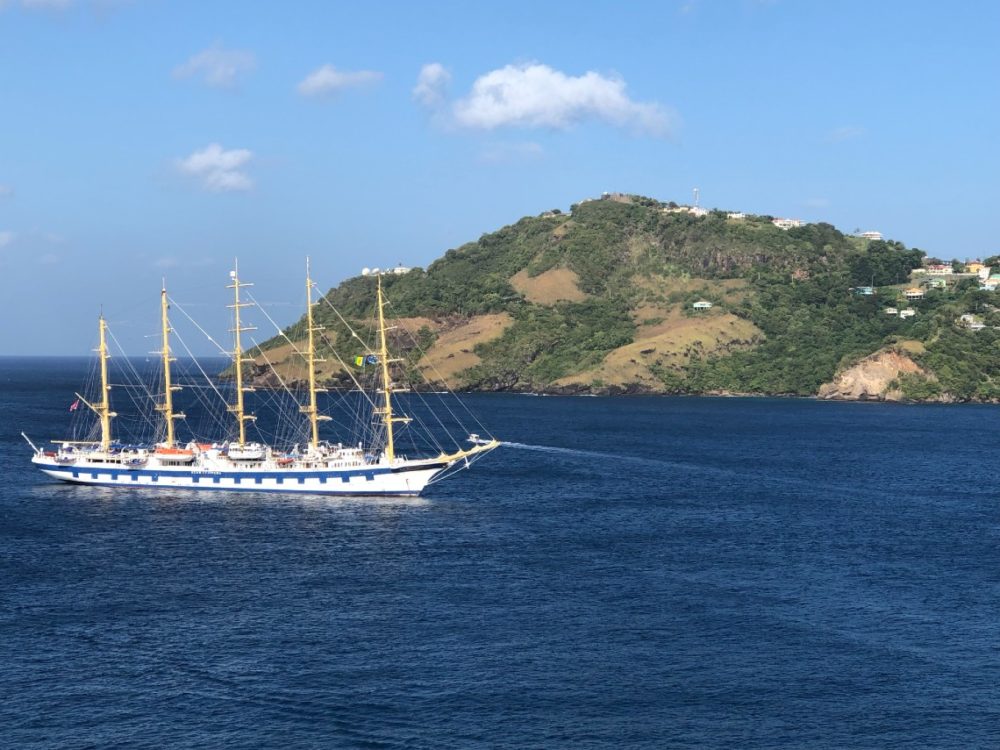 Islands in the Grenadines
Bequia
An eight-mile sail from St. Vincent, Bequia is an old favorite in the yachting community. This lovely island certainly has something for everyone. Visit Admiralty Bay, where you can explore the shops, bars, and many good restaurants along the waterfront. Also, if you prefer, hike inland to other areas of interest. One extraordinary place is Old Hegg Turtle Sanctuary. Here you'll discover how one man has made it his life's mission to save endangered hawksbill sea turtles.
Fun fact: Bequia means "island of the clouds" in the ancient Arawak language.
Canouan
Sail downwind to the hilly island of Canouan and pick up a mooring off Tamarind Bay at the island's northern end. Although Canouan is a quiet island, there's still much to see and do. You can golf, scuba dive, hike, snorkel, shop, and dine. Enjoy luxury and elegance blended with natural beauty and local charm. What's more, Canouan has one of the Caribbean's longest barrier reefs, gorgeous white sand beaches, and turquoise seas.
Carriacou
The largest of the islands in the Grenadines, Carriacou is a perfect stop on a passage to Grenada, and it is just eight miles from Union Island. There are many things to see and do here; the island has the widest variety of restaurants in the lower Grenadines. What's more, Carriacou is reputed to be the friendliest, healthiest, and safest island in the Caribbean.
Grenada
Another gorgeous island for you to visit is Grenada. Grenada is covered with verdant green mountains, waterfalls, and golden beaches at the southernmost point of the Windward Islands. The fragrant spice trees give the island its nickname – the 'Spice Island' of the Caribbean.
One place you'll want to visit is the capital, St. George's. Here, colorful homes, Georgian buildings, and early-18th-century Fort George overlook narrow Carenage Harbour. To the south is Grand Anse Beach, with resorts and bars.
Tour Belmont Estate, a historic working plantation, or visit Annandale Falls, beautiful waterfalls in lush surroundings. River Antoine Rum Distillery is another historic site that offers tours. For diving enthusiasts, the Grenada Underwater Sculpture Park is a must-see.
Mustique
Neighboring Mustique is one of the most exclusive islands in the world, frequented by royalty and rock stars alike and surrounded by coral, sandy beaches, and coves. Mingle with the island dwellers at the atmospheric Basil's Bar. It's the island's hot spot at Britannia Bay, Mustique's main harbor. Exclusive and private villas are available for rental.
Mustique's primary beach is Macaroni beach, with large waves, so it is a good spot for surfing.
Petit St. Vincent and Petit Martinique
A short sail southeast from Union brings you to this secluded island hideaway. The beaches are lovely, providing many charming walks on Petit St. Vincent. In addition, the snorkeling opportunities on the surrounding reef are excellent. Petit Martinique is tiny and enchanting and still virtually untouched by tourism.
Tobago Cays
A national marine park not to be missed, the Tobago Cays are at the top of many cruising itineraries. Snorkeling and diving inside Horseshoe Reef, which protects this scattering of islands, is spectacular.
Union
Clifton, on the mountainous Union Island, is a bustling port and the yachting center of the southern Grenadines. Visit the sharks in the pool at the Anchorage hotel, or browse the many local supermarkets and boutiques.
Activities | Grenadines | Itineraries | General Information
Before starting off your island adventure, know more about St Vincent and Grenadines. Check it out!
Please contact us at 1 (321) 777-1707 or complete our contact form to start planning your yacht charter vacation! It's never too early, or too late to inquire about your bespoke private yacht charter.
You make the memories. We make the arrangements.