St Vincent and the Grenadines General Information
St Vincent and the Grenadines General Information about this country in the southern Caribbean. The region consists of the main island, St. Vincent, and a chain of 32 islands and cays. The following information will help you with planning your luxury yacht charter.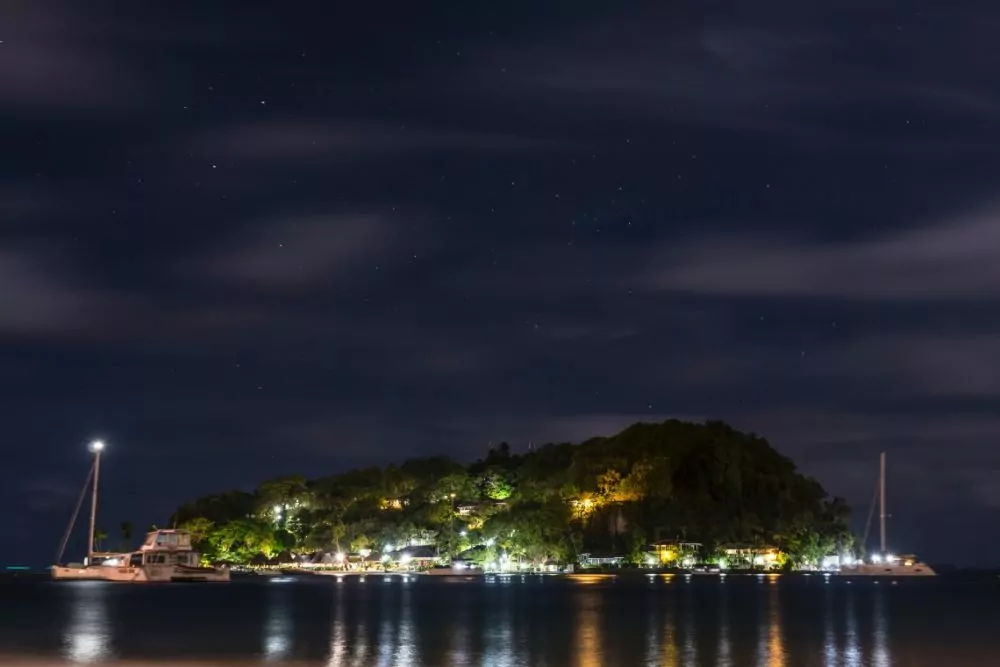 General Information
Here is some St Vincent-Grenadines general information that will be helpful before you start on your island getaway:
Capital: Kingstown, St Vincent
Population: 112,000
Currency: Eastern Caribbean $; US$1=EC$2.68; US$ widely accepted
Official language: English
Political status: independent nation, member of the Commonwealth
Entry requirements: US and Canadian Citizens must have passports.
Area: St. Vincent, 133 square miles (345 sq km). The Grenadines have an area of 17 square miles (44 sq km).
Religion: mainly Anglican with some Catholic churches.
Business: Banking hours are 8 am to 1 pm, Monday to Thursday, and 3-5 pm on Fridays. A bureau de change is open at the airport every day, except Sunday, until 5 PM. Shops are open on weekdays, eight am-noon and 1 pm-4 pm, and on Saturday, eight am-noon. Most tourist centers accept major credit cards.
Electricity: 220 volts, 50 cycles.
Phone: the international dialing code for St. Vincent is +1 784, followed by seven digits. On the islands, use the seven digits only.
Time: GMT-4
Saint Vincent and the Grenadines gained independence in 1979 from the United Kingdom. It became a sovereign state and an independent monarchy within the Commonwealth of Nations. Queen Elizabeth II served as monarch and head of state.
Getting There
Getting to St. Vincent-Grenadines is an exciting journey to the West Indies. The main entry point to the islands is the Argyle International Airport (SVD), located on the main island of St. Vincent. This modern airport offers direct flights from various international destinations, including the United States, Canada, and Europe.
If you prefer a more scenic route, you can also take a connecting flight from nearby Caribbean islands.
For those who enjoy a more leisurely travel experience, you can opt to arrive in St. Vincent-Grenadines by boat. Several ferry services operate between the islands.
St Vincent | History of the Islands
St. Vincent's history has been turbulent, primarily because of its Carib heritage and the towering Soufriere volcano. This volcano reaches an impressive 3,000 feet (950 meters) and dominates the island's landscape. However, the island now looks forward to a tranquil future, basking peacefully in the warm Caribbean sun.
When European settlers did arrive, the indigenous Carib Indians fiercely resisted, determined to preserve their independence.
You can find evidence of St. Vincent's earliest inhabitants in rock carvings at Layou. You can also explore a nature trail through the vibrant Buccament Valley.
Be certain to visit the Trinity Falls. They are three cascading waterfalls that drop 100 feet (30 meters) into a natural whirlpool. There's also the sheer 60-foot (18-meter) Falls of Baleine. For a refreshing experience, take a dip in the Owia Salt Pond.
Volcanic eruptions have deposited nutrient-rich ash, acting as an excellent natural fertilizer, resulting in St. Vincent's lush tropical vegetation. Near the capital city of Kingstown, you'll discover marvelous botanical gardens. High on a promontory above the town stands Fort Charlotte, the island's primary defense, offering stunning panoramic views.
Kingstown is the gateway to the Grenadines, a chain of 30 tiny islands extending southward in a 45-mile (72-kilometer) arc. Some of these islands are well-developed yet uncrowded. Others consist of little more than secluded beaches and a cluster of homes, preserving their unspoiled charm.
Best Time to Visit | St Vincent-Grenadines General Information
When planning a trip to St. Vincent and the Grenadines, it's essential to consider the best time to visit. That way, you can make the most of your experience. The islands enjoy a warm and tropical climate year-round. Temperatures range from the mid-70s to mid-80s Fahrenheit (mid-20s to low 30s Celsius).
The peak tourist season in St. Vincent-Grenadines runs from December to April when the weather is generally sunny and dry. During this time, you can expect calm seas and perfect beach weather.
If you prefer a quieter and more affordable experience, consider visiting during the off-peak season from May to November. While there may be occasional rain showers, the lush landscapes and lower prices make it a worthwhile trade-off. This time of year also coincides with the turtle nesting season. It is a unique time to witness these majestic creatures in their natural habitat.
Places of Interest | St Vincent-Grenadines General Information
For those who cherish the wonders of nature, the Tobago Cays stand as a jewel in this tropical paradise. This marine park comprises five pristine, uninhabited islands and presents unparalleled opportunities for snorkeling enthusiasts. Immerse yourself in the Caribbean Sea and swim alongside graceful sea turtles.
Thrill-seekers and adventure aficionados won't want to miss the exciting hike up the La Soufriere volcano. This stratovolcano offers an invigorating challenge. It also rewards hikers with sweeping panoramas of the island and an up-close encounter with the awe-inspiring volcanic landscape.
Experience the rich cultural tapestry of St. Vincent and the Grenadines with a visit to the Botanical Gardens in St. Vincent. Here, you can leisurely explore beautiful gardens and encounter rare plant species.
Another hidden gem in this tropical paradise is the Falls of Baleine, concealed within the lush embrace of the rainforest. Embrace on a guided tour leading you to this secluded waterfall to appreciate its splendor truly. Witness the cascading beauty and indulge in a refreshing dip in the crystal-clear pools. You'll undoubtedly understand why this natural wonder is a must-see attraction in St. Vincent and the Grenadines.
Gastronomy
Food and drink are a real treat! This Caribbean paradise is not only famous for its stunning beaches and turquoise waters but also for its vibrant culinary scene.
One of the must-try dishes in St. Vincent-Grenadines is the national dish, "roti." This flavorful dish consists of a wrap filled with curried meat or vegetables, often accompanied by chutney or hot sauce.
Seafood lovers will also be in heaven in St. Vincent-Grenadines. Freshly caught fish, lobster, and conch are abundant. Try these delicious ingredients: grilled, fried, or in savory stews. Try the local delicacy, "callaloo," a rich and creamy soup made with leafy greens and coconut milk.
To quench your thirst, sample some of the local beverages. Rum is the drink of choice in the Caribbean; these islands are no exception. You can sip rum cocktails or enjoy classic punch made with lime juice, sugar, and nutmeg. Another popular local drink is "mauby," a sweet and bitter beverage made from the bark of a tree.
Safety Tips for Traveling in St. Vincent-Grenadines
As with any destination, it's essential to prioritize your safety while traveling in the country. Here are some tips to help ensure a safe and enjoyable trip:
Be aware of your surroundings.
Respect the local culture: St. Vincent-Grenadines has a rich cultural heritage, and it's important to respect local customs and traditions. Dress modestly when visiting religious sites and be mindful of local etiquette.
Stay hydrated and protect yourself from the sun.
Use caution when swimming or participating in water sports. While the beaches in St. Vincent-Grenadines are beautiful, it's essential to use caution when swimming or participating in water sports.
Stay updated on travel advisories: Before your trip, check for any travel advisories or safety warnings for the country.
Grenadines | Activities | The Islands | Itineraries
Please call us today at 1 (321) 777-1707 or describe Your Vacation Vision to help you plan your fully-crewed private luxury yachting vacation! Inquire as soon as possible about your custom, crewed yacht charter.
You make the memories. We make the arrangements.