There are many excellent crewed Virgin Islands Motor-Yacht Charters available for charter. Some of these great Motor-Yachts are available year-round while others are based in the area only from April to September for the peak period.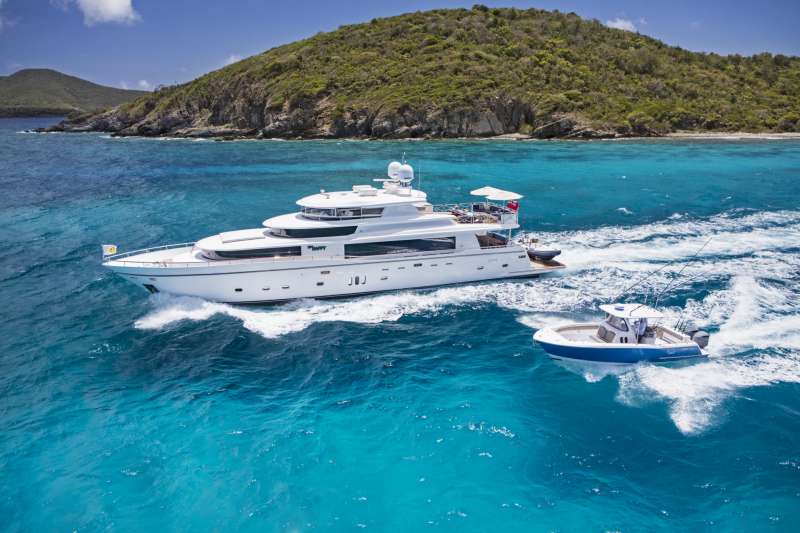 With many options to choose from, we will provide you with boats based on your charter dates, group size, and preferred sailing area. Areas you may enjoy include:
Virgin Islands Motor-Yacht Charters | Advantages
Motor Yachts are a luxurious and comfortable way to spend your time in the Virgin Islands. This means you can get closer to the beaches and into areas that deeper draft boats can't always reach. In addition, Virgin Islands motor-yacht charters are a fun way to explore the diverse and vibrant islands in comfort and style.