St. Thomas
St. Thomas is the gateway isle of the U.S. Virgin Islands in the Caribbean. It is known for its beaches, shopping, and snorkeling spots. The capital city, Charlotte Amalie, is a busy cruise ship port. This vibrant port is a perfect place to begin your luxury yacht charter on St. Thomas. It's a relatively short sail to St. John or the British Virgin Islands.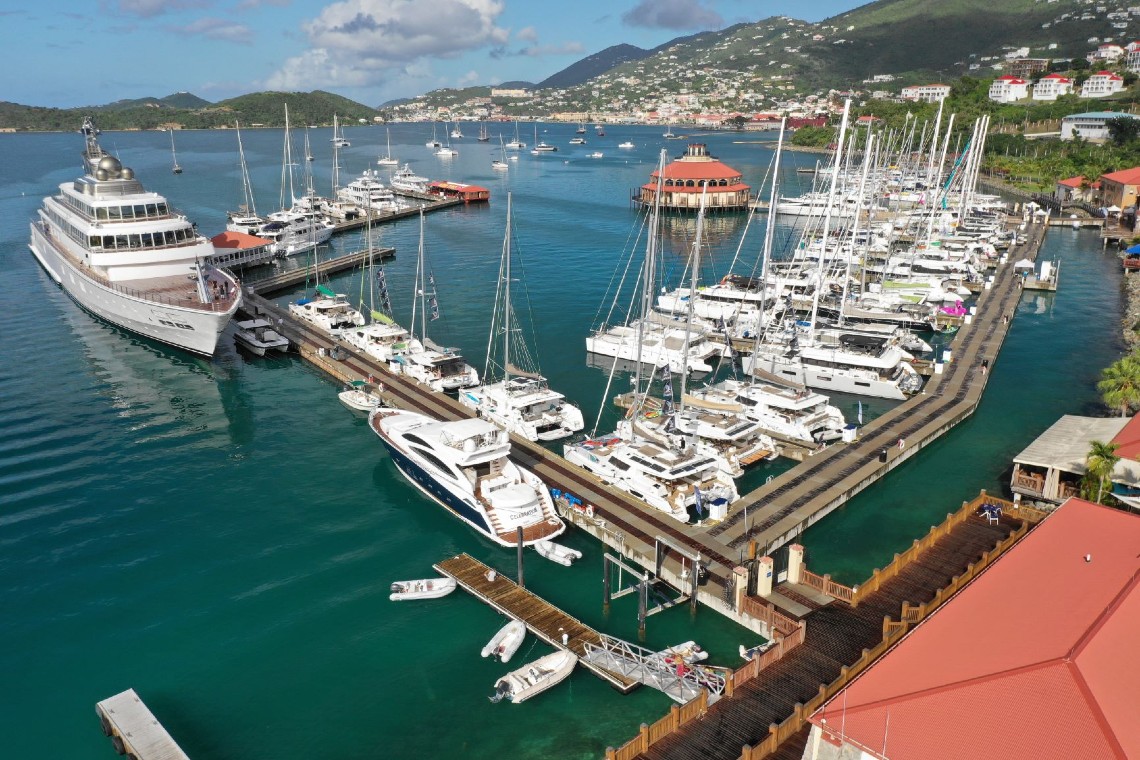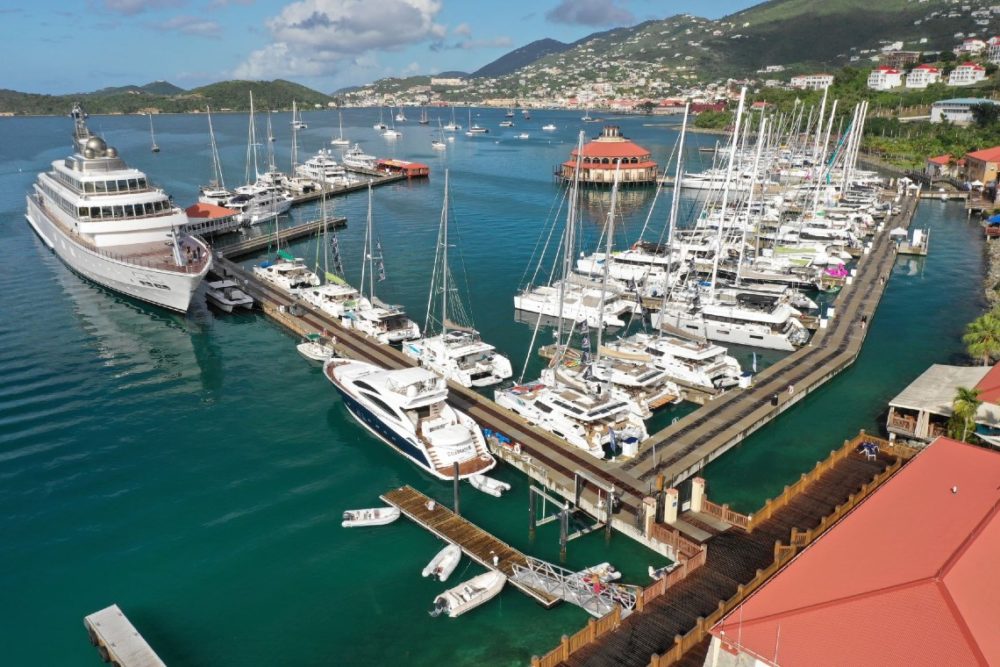 Luxury Yacht Charter St Thomas | Things to see and do
Shop: There is plenty of duty-free shopping. In fact, US residents enjoy a $1,600 duty-free allowance in the US Virgin Islands. This is twice the limit of most other Caribbean islands.
Dive: Popular dive sites include Wreck of General Rogers, Cow and Calf Rocks, Shipwreck Cove, and Coki Beach.
Dine: St. Thomas has many world-class restaurants and laid-back eateries. Try Shoreline Bar and Grille for casual dining on the waterfront, Virgilio's for authentic Italian, and Morgan's Mango Restaurant for fabulous Caribbean food, including Vegan and Vegetarian options.
Go to the beach: Visit Magens Bay Beach, Sapphire Beach, Lindqvist Beach, or Coki Point Beach. All are equally beautiful. However, Magens Bay is known as one of the world's best.
Sight-see: Take the Skyride 700 feet above the city or climb the famous 99 Steps of Charlotte Amalie. Once at the top, you'll have an incomparable view of the Caribbean.
Experience culture: St. Thomas is home to the second-oldest synagogue in the Western Hemisphere. Also, the 1680-built Fort Christian is a site for history buffs. Or, visit the childhood home of Camille Pissarro, one of the best-known French Impressionists.
Take a day trip to St. John.
Weather
The climate on St Thomas is tropical and hot all year round. However, there's a relatively cooler period from December to April, with average highs around 82/84 °F. The hotter months are tempered by gentle breezes.
St. Thomas | Marinas
Yacht Haven Grande offers 46 total berths, 46 mega yacht berths, max length: 656 feet, max draft: 25 feet, no max beam restrictions, electricity, 24-hour gated dock security, and on-site customs and immigration. In addition, enjoy lighted tennis courts, Wi-Fi, showers, a pool, a beach volleyball court, high-speed fuel pumps, a full-service marina, in-slip fueling, on-site provisioning, waste disposal services, laundry, and a business center.
American Yacht Harbor has 123 total berths, 4 mega yacht berths, max length: 120 feet, max draft: 10 feet, and max beam of 40 feet. There's also electricity, 24-hour security, private showers, a sport fishing return station, chandlery, restaurants, entertainment, and shopping. Additionally, there's Wi-Fi, high-speed fuel pumps, provisioning services, vessel maintenance flexibility, waste disposal services, transportation arrangements, and nearby laundry services.
Sapphire Beach Marina is on the East End of St. Thomas. It is a small marina with just 66 berths, but it has all the amenities of a larger facility including a white sand beach, pool, restaurants, coffee shop, laundry, and bathroom facilities.
Crown Bay Marina offers 99 slips ranging from 25 feet to 200 feet and can accommodate mega yachts up to 200 feet. Water, diesel, gasoline and pump-out station, metered power, satellite TV, and Wi-Fi. Close to the airport, laundry services, restaurants, and pubs.
Anchorages on a St. Thomas Luxury Yacht Charter
Lindbergh Bay
Botany Bay
Benner Bay
Nazareth Bay
Cowpet Bay
Christmas Cove (Great St. James Island, off the east end of St. Thomas)
Red Hook Bay
Hans Lollik Islands
Magen's Bay – one of the best beaches in the US Virgin Islands
Hull Bay
Please contact us at 1 (321) 777-1707 or complete our contact form to start planning your yacht charter vacation! It's never too early, or too late to inquire about your bespoke private yacht charter.
You make the memories. We make the arrangements.