Water Island
Water Island is the fourth largest of the US Virgin Islands. It is a quiet 492-acre island located in Charlotte Amalie harbor, close to St Thomas. Include this lovely island on your USVI sailing itinerary.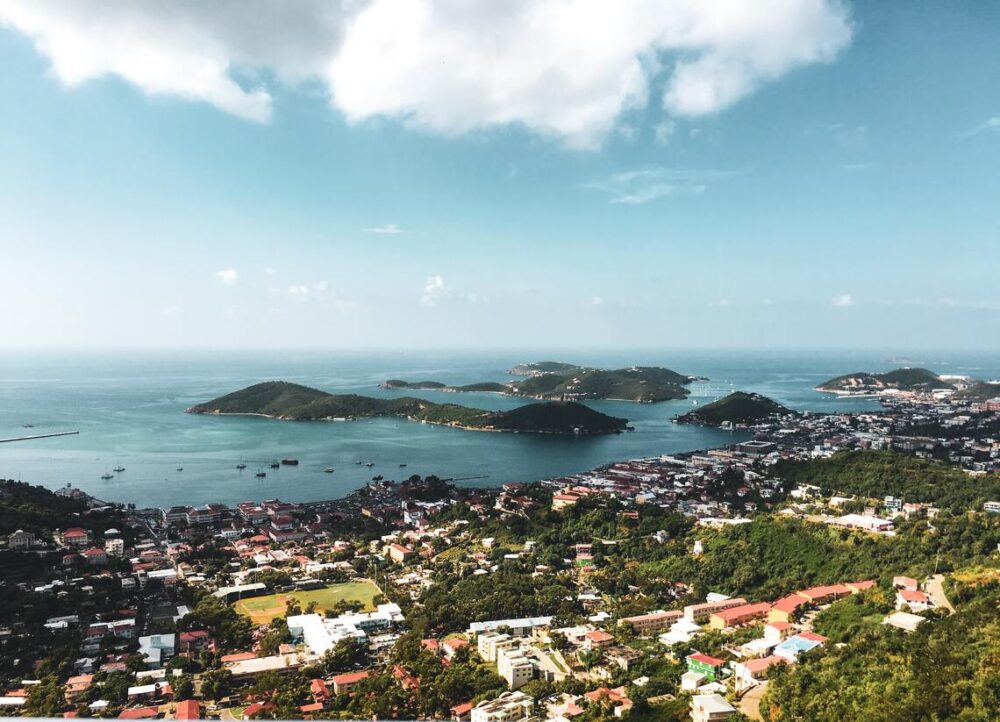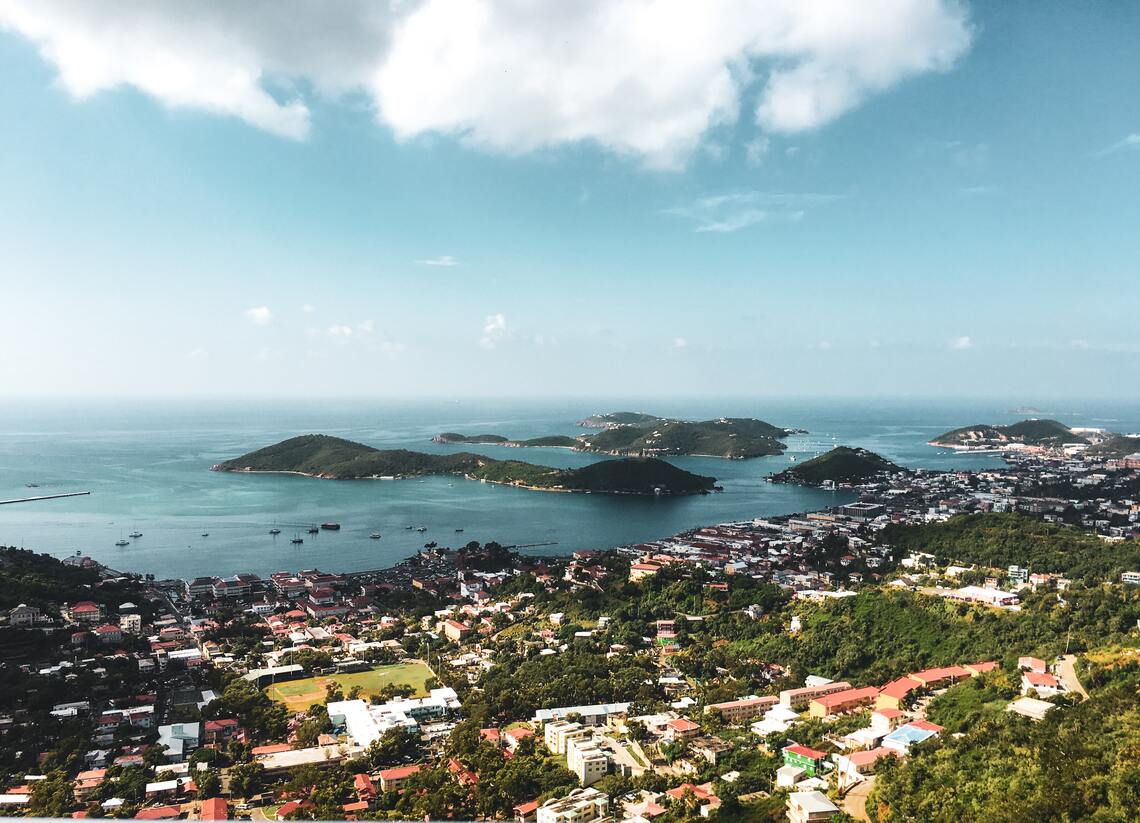 Weather
On average, the temperatures are always high. The rainy season is in May and November, and January's the coolest month.
Water Island History
The earliest known settlers were the Taino Indians dating back to the 15th century. When Europeans settled on the island, they named it because it had lots of fresh water, lacking on many nearby islands. The United States bought the island in 1944 to protect the submarine base on St. Thomas during World War II. In 1996 the United States transferred ownership to the territorial government.
In addition to ammunition bunkers and platforms that may serve as light or gun emplacements, there are several military structures. Carolina Point has ammunition bunkers built into its north side. Fort Segarra protected a submarine base on St. Thomas during World War II. After the war ended, the project was abandoned. The underground rooms and gun emplacements are open to visitors. The observation deck on top of the fort has a fantastic panoramic view of the ocean and neighboring islands.
Water Island Today
Today, the island is a residential island for visitors to enjoy, and homes are scattered along the island's hillsides. In addition to vacation homes and apartments, there is a campground with eco-cabins that caters to vacationers.
Since Water Island does not have shops or a main town, residents and visitors visit nearby St Thomas for groceries, mail, and other necessities.
This peaceful island is where you feel time slow down as soon as you put your feet in the sand. If you want to do more than relax on the beach, there are other things to enjoy. Take a guided bike tour of the island or hike to Fort Segarra and Carolina Point Plantation ruins.
Things to see and do
Rent a golf cart and explore the island.
Relax on the beach.
Go kayaking, hiking, or biking.
Explore the shoreline at Limestone Bay.
Spend an afternoon fishing.
Visit Fort Segarra.
Have lunch and drinks at Honeymoon Bay.
Water Island Marinas
Water Island does not have any marinas. The ferry to the area from St Thomas leaves Crown Bay Marina, just in front of Tickles Restaurant.
Contact Luxury Yacht Charters for your next Virgin Islands Yacht Charter.
Please call us today at 1 (321) 777-1707 or describe Your Vacation Vision to help you plan your fully-crewed private luxury yachting vacation! Inquire as soon as possible about your custom, crewed yacht charter.
You make the memories. We make the arrangements.