USVI Sailing Itinerary: Experience Great Beaches!
The following sample USVI sailing itinerary gives you the experience of the US Virgin Islands with protected anchorages, beautiful white sand beaches, snorkeling, and scuba diving. Also, you can hike the various trails, skateboard, shop, and dine.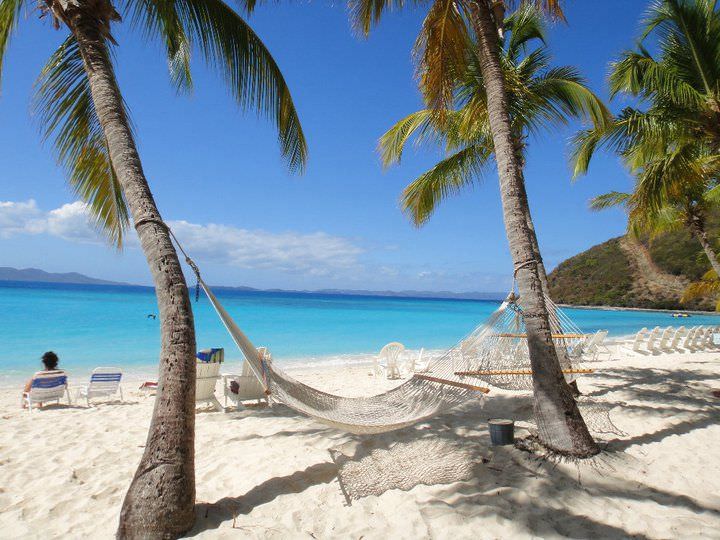 If you are sailing for one week (7 nights), here is a sample itinerary option:
Day 1
Depart Red Hook or Yacht Haven Grande, St. Thomas, Hawksnest Bay, St. John, for a relaxing day at the beach.
Day 2
Sail from Hawksnest Bay to Leinster Bay, St. John, where you can hike along the Leinster Bay trail to access the bay. The snorkeling here is fantastic.
Day 3
From Leinster Bay, travel to Coral Bay, St. John, where you can walk the Drunk Bay trail and enjoy the stunning view, the rocks, and the coral artwork.
Day 4
After Coral Bay, head to Lameshur Bay, St. John. This spot is considered to have the best snorkeling in St. John. You can also walk the Lameshur Bay trail to view the Sugar Mill.
Day 5
On Day 5, sail to beautiful Water Island located of St. Thomas. You can hike and discover Fort Segarra and Carolina Point Plantation ruins here. Or, spend a relaxing day at the beach soaking up the sun and snorkeling in the warm, clear water.
Day 6
From Water Island, sail to Christmas Cove, Great St. James Island. There's fantastic snorkeling here.
Day 7
On day 7, go to Benner Bay for a relaxing day onboard. Or, if you prefer, do a little shopping onshore.
Day 8
Return to Red Hook for the end of your USVI Sailing Itinerary.
Luxury Yacht charters look forward to finding the right yacht for your USVI Sailing Itinerary and Vacation.
Please call us today at 1 (321) 777-1707 or describe Your Vacation Vision to help you plan your fully-crewed private luxury yachting vacation! Inquire as soon as possible about your custom, crewed yacht charter.
You make the memories. We make the arrangements.