Alaska Yacht Charters
Alaska is the largest state in the United States of America. Separated from the rest of the country by Canada, Alaska lies on the Arctic Circle.
The best way to see this magnificent state is by a yacht charter arranged by Luxury Yacht Charters. Charter boats bring you wonderfully close to glaciers, whales, and rocky coasts. Also, charter boats – being smaller in size – can go where big cruise ships can't, getting you up close to Alaska's nature and wildlife. Luxury Yacht Charters can arrange naturalist-guided hikes and sea kayaking right from the ship, perfect for active, casual travelers.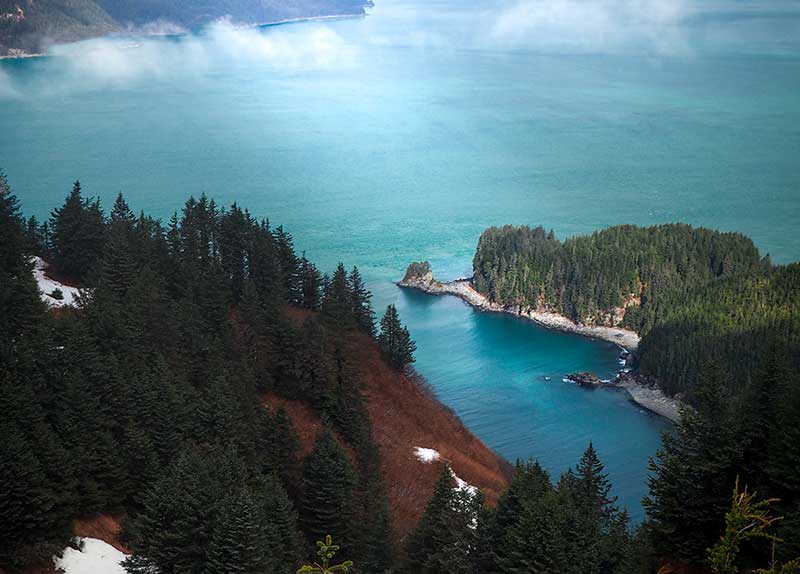 Beyond Your Dreams, Within Your Reach
You've heard the stories of Alaska from friends. You've seen their pictures and watched their videos. Finally, now it's your turn! Visit spellbinding, pristine settings that redefine your meaning of "refreshing." Breathe air untainted by tailpipes and smokestacks in the remote wilderness of Alaska. Enjoy vistas measured not in feet or miles but in endless horizons. Alaska has been the most popular North American yacht charter destination for decades. Read on, and you'll learn why.
Stunning Scenery and Unique Wildlife
On your private Alaska yacht charter, you will experience stunning scenery while enjoying first-class pampering by your very own yacht crew. You'll treasure memories of stimulating encounters with dramatic mountains, rivers, coastlines, and ever-present wildlife. You'll thrill at the white and blue thunder of iceberg births in Glacier Bay. Alaska's natural scenery is so stunning you'll think you've stepped into a painting.
The world's most abundant, slow-moving glaciers will forever haunt your memories. You'll visit various flavorful ports of call full of rich history, native culture, and indigenous food. Explore Alaska's beaches and forests. Fish for salmon and halibut while marveling at midnight sunlight and close-up views of whales, eagles, and caribou.
While on your unforgettable vacation to Pacific Northwest Sailing Areas, including Alaska, arranged by Luxury Yacht Charters, you'll be spoiled with delicious gourmet meals, custom itineraries, and elegant accommodations. Your crew will provide skilled guidance for recreational and cultural activities. Don't miss out on this must-see region.
Explore Alaska on Yacht SACAJAWEA.
California | Florida | New England | Pacific Northwest
Map - Alaska Yacht Charter
Please call us today at 1 (321) 777-1707 or describe Your Vacation Vision to help you plan your fully-crewed private luxury yachting vacation! Inquire as soon as possible about your custom, crewed yacht charter.
You make the memories. We make the arrangements.