North America is home to some of the most spectacular and diverse landscapes and coastal attractions. Unfortunately, we sometimes overlook the richness of our American backyard in pursuit of international expeditions. Instead of making a long-haul journey abroad, take the opportunity to explore beautiful destinations closer to home. Travel safely and luxuriously on the best North American private yacht charters.
Alaska
What better way to feel remote than with a breathtaking luxury yacht charter to Alaska? The renowned Glacier Bay National Park offers yachters a once-in-a-lifetime chance to get up close and personal with colossal glaciers and extraordinary wildlife. From killer whales and sea lions to the moose and bald eagles of the forest, Alaska is a dream for photographers and wildlife lovers alike. Onshore, take advantage of numerous forest hiking trails or explore the waterways by kayak.
Alaska's cuisine is nearly as intoxicating as its scenery. You'll dine on the freshest wild-caught Salmon and Halibut on your Alaska yacht charter, perhaps even reeled in by you. Enjoy authentic Alaskan dishes onboard and during a visit to the capital city of Juneau.
ou can explore the cultural history at the Alaska State Museum or ride the Goldbelt Tram Gondola 1,800ft above the city and Gastineau Channel. A private yacht charter to Alaska guarantees exhilarating Arctic vistas and adventures.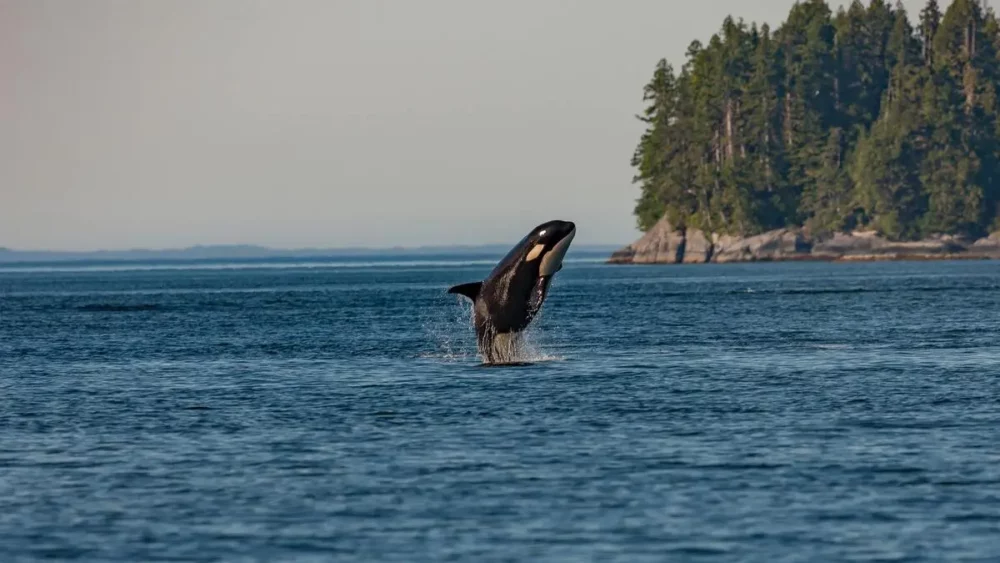 California
The coast of California has over 800 miles of beaches and shorelines waiting for you to visit. On a yacht charter to the Golden State, you can make your itinerary as active or as relaxed as you would like. Some cities to visit include:
Catalina Island. A little more than 20 miles from the coast of southern California, the island is part of Los Angeles County. You could easily spend a few days here as there is much to see and do.
San Diego is a sunny, coastal city in Southern California known for its stunning beaches, lively culture, and diverse attractions. Surf, whale watch, and go to the San Diego Zoo.
San Francisco. Home to the iconic Golden Gate Bridge, Chinatown, Alcatraz, and cable cars.
Newport Beach offers sandy beaches, surfing, harbor-front promenades, and picturesque sunrises and sunsets.
Marina del Rey. This is the largest built harbor in the United States. Whale watch, kayak with sea lions, bike ride, shop at the Marina del Rey Farmers Market, and go fishing.
Los Angeles. There are countless activities to enjoy in Los Angeles; Just a few are: Take a tour and see the Hollywood Sign, tour the Warner Brothers Studio, see the La Brea Tar Pits and Museum, and visit the Griffith Observatory.
Florida
A perennial escape for weary northerners, Florida is home to incredible coastlines, islands, beaches, and wetlands only reachable by boat. While Miami's crowded beaches may garner many tourists' attention, the best of the sunshine state can be experienced on a Florida private yacht charter.
The Gulf Coast
If you're searching for a relaxing yacht charter, the Gulf Coast from Venice to Marco Island is an excellent choice. Beautiful spots like Sanibel Island and Cayo Costa are home to secluded beaches for strolling and sunbathing away from the crowds. Charters in this heavily protected wildlife zone can also explore numerous aquatic reserves.
A few of the places to visit include:
Naples. Eight percent of Naples' land is dedicated to nature preserves and parks. This area is well known for its Italian-inspired architecture from Naples, Italy.
Sarasota. This sunny city boasts the #1 beach in the U.S. and #11 worldwide – Siesta Key Beach. In addition to its beautiful beaches, you will also find a variety of things to see and do both on and off the water.
Tampa/St. Petersburg. Tampa Bay is Florida's largest estuary that offers hidden bays and rivers. Anchor near Shell Key and Beer Can Island, or cruise to Egmont Key, where you can explore the ruins of a 19th Century army fort.
Tarpon Springs. Known as the sea sponge capital of the world. Greek sponge divers settled here in the early 1900s, leaving a legacy of Greek restaurants along waterfront Dodecanese Boulevard. The Historic Sponge Docks provide a reminder of the once-booming industry.
South Florida
Fort Lauderdale provides yachters with a great combination of lively ports, endless inland waterways, and a central location for exploring. Just north of Miami and only 50 miles from the Bahamas, a south Florida charter gives yachters options ranging from deep-sea fishing to vibrant nightlife and top-notch restaurants.
Florida Keys
The Florida Keys stretch 125 miles from north to south, culminating in Key West, the southernmost point of the United States. Their fitting slogan, "Come as you are" indicates the laid-back and eclectic lifestyle of the colorful Keys. Snorkeling, scuba diving, and kiteboarding will keep active adventurers busy. Yoga and wellness aficionados will also feel right at home cruising the keys. Don't forget the tournament-level fishing waiting for you in Islamorada.
New England
Quaint, historic towns and tranquil coves comprise the backdrop of your New England luxury yacht charter. From Maine to New York, the quintessential New England charm will welcome you throughout the coast.
Maine
A luxury yacht charter to Maine means visiting Camden's gorgeous lighthouses, offshore islands, and Camden Hills State Park. In Portland, sample the famous lobsters and stroll the historical, artistic neighborhoods. Additionally, you can dine on fresh oysters, whale watch, or go fishing in Bar Harbor. Spanning 230 miles, the Maine coastline is a top choice for your North American private yacht charter.
Rhode Island & Massachusetts
Newport's mansions, beaches, and refined atmosphere make a great starting point for your New England yacht charter. Stroll the downtown streets to pick up handmade gifts and houseware before indulging in local seafood. Work off your meal with a cliff walk or take in live music at one of the city's lively summer festivals.
Hop back aboard your New England yacht charter and sail to Martha's Vineyard to visit the island's historic art galleries, beaches, and farmland. Be sure to tour the gothic cottages and historic Flying Horses Carousel.
If time allows, head to Cape Cod, where you'll fall in love with the harbor towns, artisanal food, and drinks. With many independent breweries, wineries, and restaurants, you'll be well-taken care of on Cape Cod. In addition, active yachters can go for a bike ride, kayak, or fishing. In addition, more activities include birdwatching or playing a round of golf on one of the gorgeous courses.
Pacific Northwest
From Seattle's Puget Sound to the Gulf Islands of Canada, the Pacific Northwest is one of the ultimate maritime destinations. Countless inlets and waterways make Puget Sound great for cruising, fishing, and kayaking the vast seas. Farther north, you can go whale watching around San Juan's 450-island archipelago. Birds, wildlife, and fascinating cultural heritage sites will delight yachters of all ages. The possibilities for chartering the Pacific Northwest are endless, so contact us and start planning your first trip today!
Please call us today at 1 (321) 777-1707 or describe Your Vacation Vision to help you plan your fully-crewed private luxury yachting vacation! Inquire as soon as possible about your custom, crewed yacht charter.
You make the memories. We make the arrangements.