Although a welcomed retreat from the southern Italian sun, the coolness of this Mediterranean island is not the only attraction for a Capri vacation. Capri hosts world-class events that draw a sophisticated and well-heeled crowd. The buzz is not about the Blue Grotto but about the "who's who" of the fashion, entertainment, and finance industries that come to enjoy all this beautiful place has to offer.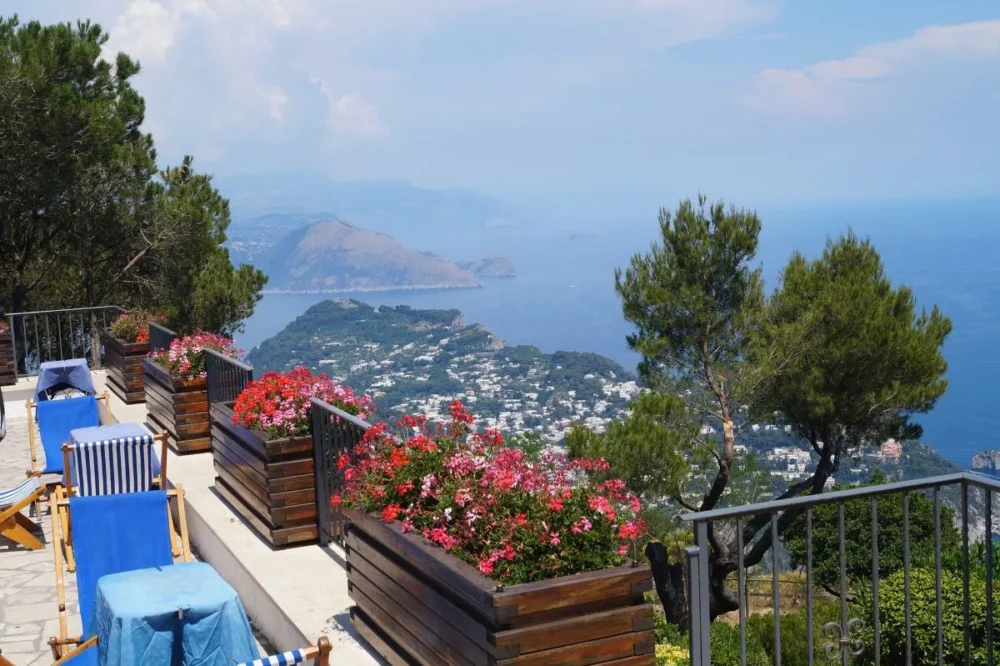 One major draw is the annual Rolex regatta. With Mt. Vesuvius as a backdrop, the viewing from Ana Capri is spectacular. Where else can one enjoy this sailing spectacle in such a relaxed, stunning setting while mingling with challengers of the America's Cup?
More cultural events to enjoy are the music and film festivals, where the up-and-coming share their talent.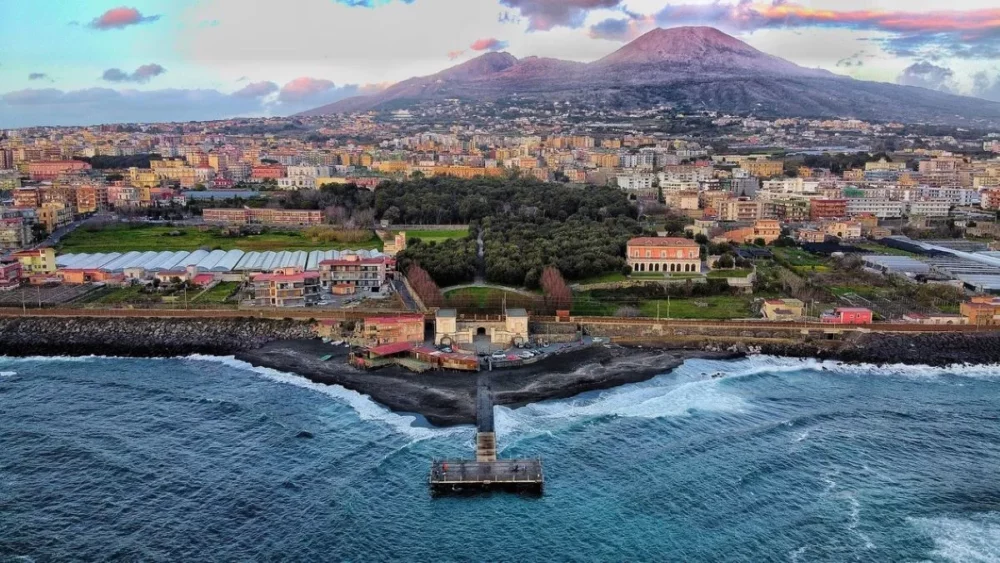 Capri Vacation Summer Events
Three Gulfs Regatta, where beautiful boats battle it from Naples to Capri.
Rolex Capri Sailing Week, this Rolex sailing week opens the Mediterranean Sailing season. See this impressive fleet race from Naples to Capri.
36K Swim Capri-Napoli, an event organized by the Italian Marathon Swim Association. This fascinating competition is one of the most difficult in the world.
International Folklore Festival – This fun festival takes place in Anacapri the first week of August every year. You'll see musical bands and Folk dance performances everywhere.
Sunset Concerts – Ana Capri – Fridays from June through August.
In Capri, the accommodations also reflect the area's distinct culture. Villa Le Scale, Capri's only historic home open to individual guests, is the perfect place to stay during these events. Located in Ana Capri, this seven-bedroom private luxury retreat offers unique, chic accommodations – a welcome oasis from the buzzing scene. Villa Le Scale's GM can give tips on getting "in" and around these hottest summer events.
Villa Le Scale is taking reservations now for the summer months. Please note Villa Le Scale is also available for exclusive rentals for a group of friends or families.
Capri | A Luxurious Yacht Charter Vacation Destination
Capri has been a playground for the rich and famous for centuries. Its breathtaking beauty, glamorous atmosphere, and captivating allure make it an ideal luxury destination.
Embarking on a luxury yacht charter to Capri is an experience in itself. As you approach the island, you will see rugged cliffs adorned with villas, the deep azure sea, and charming harbors. The island's exclusive marinas welcome yacht enthusiasts with world-class amenities and services, ensuring a smooth and opulent arrival.
Exquisite Natural Beauty
Capri is a treasure trove of natural wonders. The iconic Faraglioni rock formations rise majestically from the crystal-clear waters, creating an iconic backdrop for your luxurious adventure.
Glide along the coastline, relishing the stunning views of the Blue Grotto. It is a mesmerizing sea cave that shimmers with an otherworldly blue hue. Relax on deck as the stunning landscapes pass you by, or swim in the refreshing waters of the Mediterranean.
Luxurious Leisure and Entertainment
In Capri, indulgence knows no bounds. Yacht charters offer lavish amenities like onboard spas, infinity pools, fine dining experiences, and spacious lounges. Your onboard chef prepares delicious gourmet meals made with the freshest local ingredients so you can savor the flavors of the Mediterranean.
When you're ready to explore the island's allure further, venture ashore to discover designer boutiques, high-end restaurants, and chic cafés. Stroll along the vibrant streets of Capri Town or Anacapri. Enjoy the fashionable atmosphere while you rub shoulders with celebrities and socialites.
Captivating Culture and History
Beyond its stylish glamour, Capri also has a rich history and culture worth exploring. Visit historical sites such as Villa Jovis, the ruins of Emperor Tiberius' grand residence, offering commanding views of the island. Wander through the Gardens of Augustus, a verdant oasis with panoramic vistas of the Mediterranean Sea and the Faraglioni rocks.
Adventures on Water and Land
Capri offers a plethora of water-based activities for yacht charter guests. From snorkeling in hidden coves to scuba diving to exploring underwater caves, the island offers endless opportunities for aquatic adventures. Back on land, take a leisurely hike along scenic trails. Reach the summit of Monte Solaro or explore the mystical Blue Grotto by boat, diving into its magical blue waters.
Sunset Bliss
As the day ends, enjoy a refreshing cocktail while you watch the sunset. The orange and pink hues illuminating the horizon will leave you with lasting memories of the ultimate luxury experience in Capri.
A luxury yacht charter vacation to Capri promises an unforgettable experience. It combines opulence, natural beauty, and cultural splendor in one luxurious package. Whether you're seeking relaxation, adventure, or a taste of the high life, Capri is the ideal destination. Embrace the luxurious experience that awaits you on a yacht charter vacation to Capri.
Enjoy Capri while on your Italy yacht charter.
Please call us today at 1 (321) 777-1707 or describe Your Vacation Vision to help you plan your fully-crewed private luxury yachting vacation! Inquire as soon as possible about your custom, crewed yacht charter.
You make the memories. We make the arrangements.