Caribbean Elegance on St Eustatius Island
St Eustatius, also known as Statia, is a tiny Dutch island in the Caribbean. Its most striking feature is the Quill, a dormant volcano. This small verdant gem of an island is a beautiful example of Caribbean beauty and hospitality.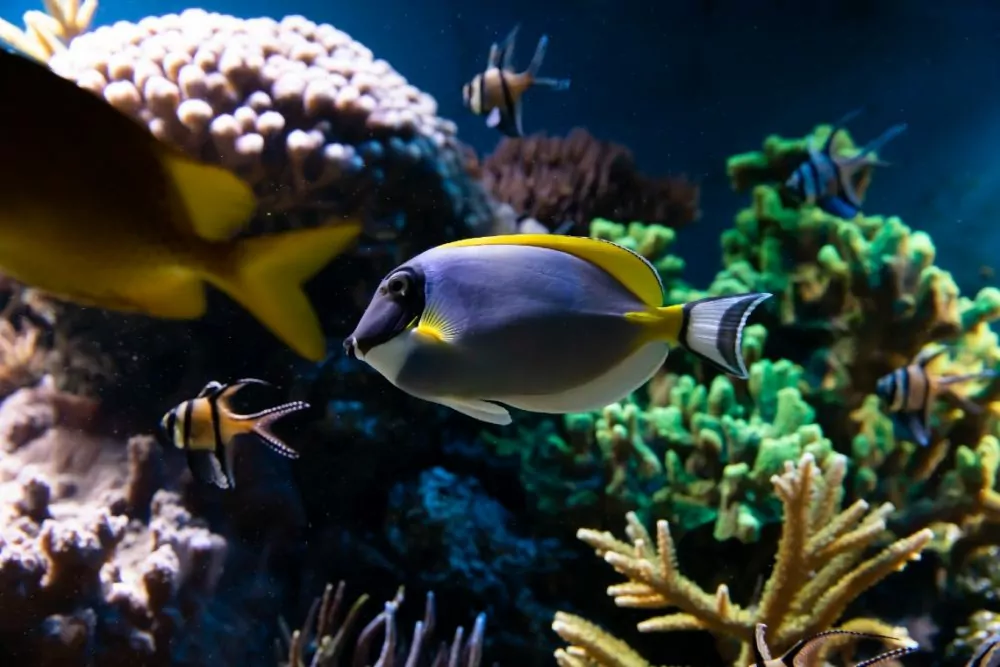 Weather
In the Caribbean, St. Eustatius, or Statia, enjoys a tropical maritime climate. The island has consistently warm temperatures year-round, with highs between 84°F and 88°F and lows from 73°F to 77°F.
The wet season, from June to November, brings higher humidity and occasional heavy rain, coinciding with the hurricane season. From December to May, the dry season is the most popular time for tourists due to stable, sunny weather and lower humidity.
Trade winds provide a refreshing breeze, but the island can still be affected by passing hurricanes, although it's less prone to direct hits. The island is renowned for its diving and snorkeling opportunities, with excellent underwater visibility year-round. While September and October see the most rainfall, St. Eustatius offers a welcoming tropical climate for outdoor enthusiasts throughout the year.
Places to see | St Eustatius
Explore. St Eustatius' old historical town of Oranjestad is the only city on the island. There are good restaurants here, such as Old Gin House, Boardwalk Care, and Harbourclub Statia. Moreover, there are two national parks on land and one marine national park.
Historical Sites: Explore the rich history of Statia by visiting historical sites such as Fort Oranje, Fort de Windt, and the Old Gin House. These sites showcase the island's role in the colonial and maritime history of the Caribbean.
Quill/Boven National Park: Hike to the summit of The Quill, an extinct volcano with a lush rainforest inside its crater. This challenging hike rewards you with breathtaking panoramic views of the island and neighboring islands.
Scenic Beaches: Enjoy the island's serene beaches, including Zeelandia Beach and Lynch Beach. These spots are perfect for sunbathing, swimming, and picnicking.
Statia National Marine Park: Discover the marine park, which encompasses the island's waters and protects its diverse marine ecosystems. It's a must-visit for diving and snorkeling enthusiasts.
Statia Historical Foundation Museum: Learn more about the island's history at this informative museum, where you can find artifacts, documents, and exhibits related to Statia's past.
Things to do | St Eustatius
Dive. Discover shipwrecks from the 1700s, brilliant coral reefs, and sea life like fish, turtles, and sharks. It is mandatory to be supervised by a dive shop when diving and snorkeling in the Marine Park. Please visit one of the dive centers on the island: Golden Rock Dive Centre or Scubaqua.
Celebrate Caribbean style. Every last Thursday, enjoy "Statia Taste of the Cultures." This cross-cultural event showcases multiple nationalities residing on the island. Learn about the traditions, arts and crafts, food and drinks, music, and entertainment each offers.
Birdwatch. Visit the Botanical Garden, where you can access the Bird Trail. The Bird Trail connects to a network of trails on the Quill.
Hike. Hike the Quill, one of two national parks on St Eustatius. It is a dormant 2000-foot volcano. The trails are well-marked and intelligently laid out. There is even a trail down into the caldera. Although it is very steep, there are ropes to help you. The caldera is impressive in its biodiversity of flora and fauna.
Local Cuisine: While visiting the island, savor the local cuisine, which often includes fresh seafood, Caribbean flavors, and unique dishes like goat stew. Try a meal at a local restaurant or sample street food from food trucks.
Marinas
There are no marinas on St Eustatius. Anchor or moor in the Marine Park or Orange Bay. Your Captain will take care of all arrangements.
Please call us today at 1 (321) 777-1707 or describe Your Vacation Vision to help you plan your fully-crewed private luxury yachting vacation! Inquire as soon as possible about your custom, crewed yacht charter.
You make the memories. We make the arrangements.