Gulet Libra and Captain Marko Offer The Best Croatian Experience
Croatian Yacht Charter S/Y LIBRA. Everyone who meets Marko Mrcic falls in love with him, no matter who they are.
His smile is contagious and his enthusiasm for his boat, his work, and his country are admirable. If all boat captains were like Marko, the charter industry would run smoothly at all times.
Marko has been the proud owner of LIBRA for six years and was a skipper on catamarans and other boats ten years before that. Croatia yacht charter gulet LIBRA is a typical Turkish gulet that is a common sight along the Dalmatian coast.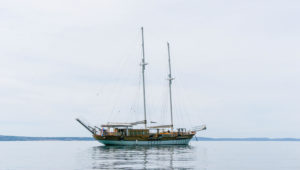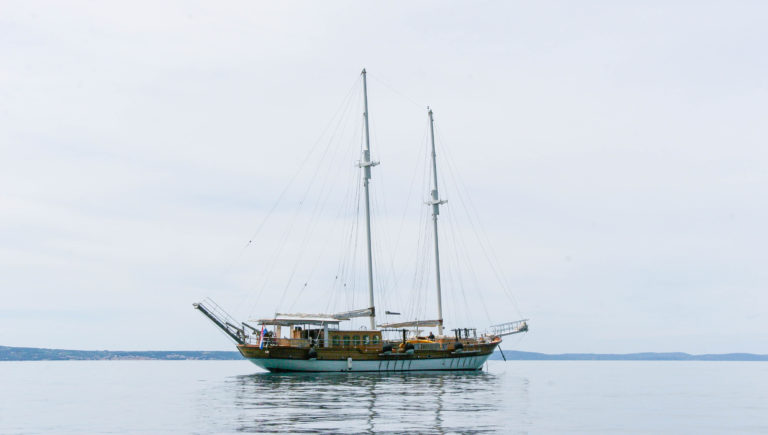 Ideal For Charter Guests
These boats are ideal for charters, as they are equal parts motor and sailboat and generally have tons of room both above and below deck. LIBRA is a more traditional gulet than boats that have been built in more recent years, but it adds to her charm. She is 34 meters long (112′) and can sleep up to 12 guests in her six cabins.
Marko said that it was "love at first sight" when he came upon Croatia yacht charter gulet LIBRA for sale. "When I saw LIBRA and its beautiful lines, lots of space on deck, and beautiful middle lounge area, at that moment I knew she was the perfect boat for charter," said Marko.
LIBRA Crew
Marko always has three additional crew on board, including a chef. The team he had when I was onboard offered impeccable service throughout the charter. Nikola, Marko's brother, was the first mate, and these two worked seamlessly together. In fact, Nikola and Marko are co-owners of LIBRA.
Antonia Buktenica has been chief stew for several years now and always seemed to know what you wanted before you yourself even knew.
Antonijo Misicin, the chef, cooked up amazing dishes that made me want to never leave including a lentil salad dressed in fresh yogurt and a beef bourguignon that melted in your mouth.
"For me it's important you have the ambition to learn from me and my way of work, and you're a really, really kind person," Marko said. "Those two things are most important to me," he continued.
And they all seem to work seamlessly together, and genuinely seemed to love and respect one another.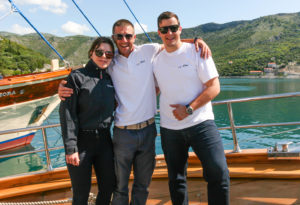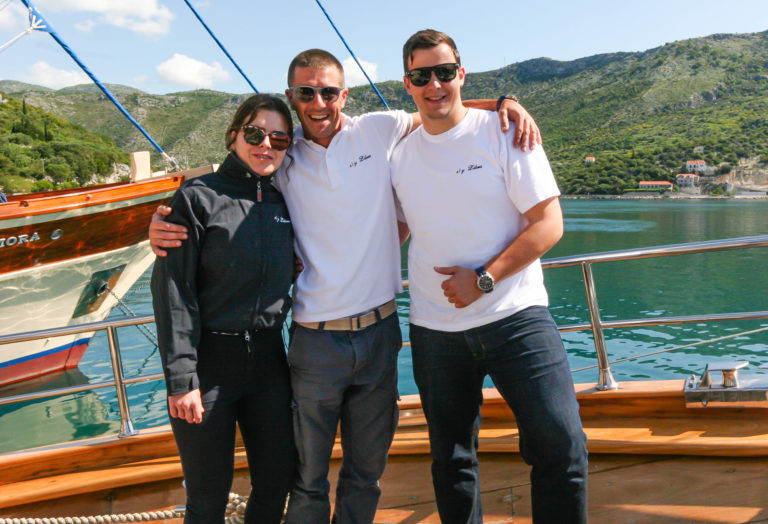 One Big Happy Family
"We really are like a big family. It's the best part of our job," said Marko."We always help and support each other. Croatian maritime history is really long and from every island people, fishermen and sailors are helping each other. We learn that from childhood. It's normal for us." He continued.
At every port, Marko offered advice on where to go to eat. He was always more than happy to talk about the good and bad parts of Croatian history (their history is long and therefore has many parts), and he always had this genuine air of being so happy to do all of it.
"I really like my job and still not sure which part is the best," he said."I like boats, sea, and interaction with people."
While modern gulets may provide more luxurious layouts and electronics, the experience you get on LIBRA gives you a true feeling of authenticity. And, she does have some features guests look for, including paddleboards, skis, snorkeling gear, and perfect Wifi.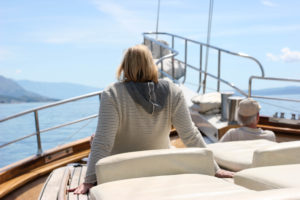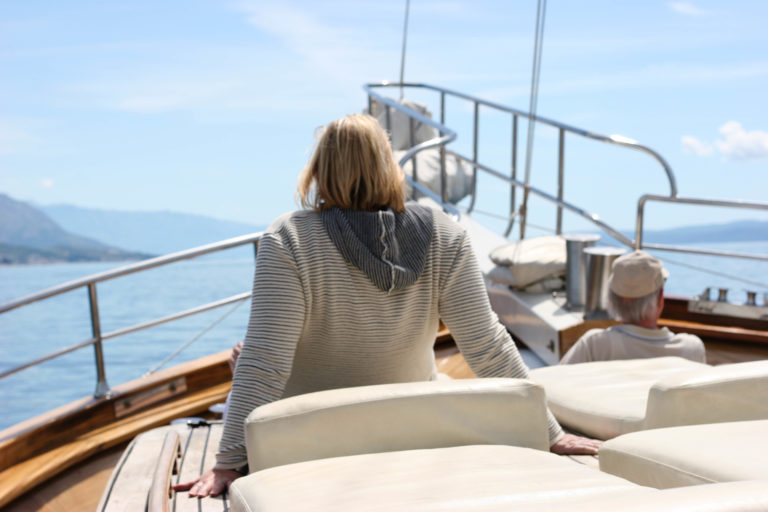 "I'm trying to make Libra the nicest and most popular wooden sailing boat on Adriatic," said Marko. I would say he is definitely on his way.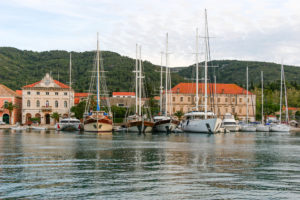 For more on Croatian Yacht Charter S/Y LIBRA, Contact Luxury Yacht Charters a division of CKIM Group at 321-777-1707
Please call us today at 1 (321) 777-1707 or describe Your Vacation Vision to help you plan your fully-crewed private luxury yachting vacation! Inquire as soon as possible about your custom, crewed yacht charter.
You make the memories. We make the arrangements.